Instagram is no doubtedly towering over its parent company Facebook when it comes to the rate with which its user base is growing. The platform just announced that it now has 1 Billion users all around the world and the bullishness of the company is evident in the fact that Instagram will now have a dedicated app for longer videos. Called IGTV, the new app will bring long-form, vertical videos from popular Instagram creators as well as regular users.
Instagram CEO Kevin Systrom took to Facebook to announce the developments and said that IGTV, which stands for Instagram TV, is built for how people use their phones - vertically and in full screen. While there is a stand-alone IGTV app, users will also be able to watch these long format videos from the main Instagram app, so content made for it will be available to Instagram's entire community of one billion users.
Borrowing the idiot box's approach, the IGTV app will mimic how users switch on their televisions and start playing videos as soon as users open the app. The app will include the ability to swipe up to discover new content and switch between different sections namely - "For You", "Following", "Popular", and "Continue Watching". Users will also be able to like, comment and share videos through Direct messages.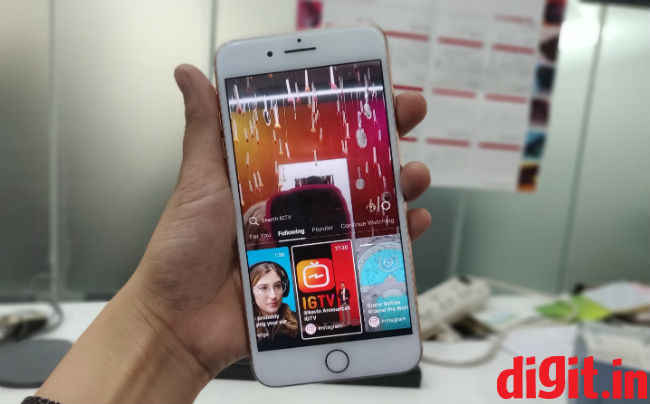 IGTV app
IGTV will have channels, just like YouTube. Creators will be able to collate their videos under their channels and users will be able to follow these channels to get updates when new videos are added. Thankfully, unlike Facebook's Watch platform, anyone can become a creator for IGTV. Creators will be able to upload their own IGTV videos in the app or on the web to start their own channel.
"Instagram has always been a place to connect with the people who inspire, educate and entertain you every day. With your help, IGTV begins a new chapter of video on Instagram. We hope it brings you closer to the people and things you love," Systrom wrote in his Facebook post.
How to create videos for IGTV
There are certain guidelines for creators making long-form video content for IGTV. Unlike the universal hour-long video length that was rumoured to hit Instagram, videos created for the IGTV app must be between 15 seconds and 10 minutes long. However, "larger accounts" and "verified accounts" will be able to upload videos up to 60 minutes long, but they must be uploaded from a computer.
Further, the videos will need to be in the MP4 format in vertical (not landscape) format with a minimum aspect ratio of 4:5 and maximum of 9:16. The maximum file size for videos that are 10 minutes or less is 650MB, while that for videos up to 60 minutes is 5.4GB.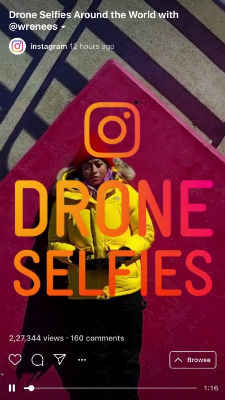 Full screen vertical video on IGTV
IGTV channels can be created from the dedicated app or even from the Instagram app. A new TV icon will appear in the top right of Feed and tapping it will reveal a settings icon that will allow users to create an IGTV channel by following on-screen instructions.
Creators will also be able to share IGTV videos on their Facebook Pages, but they will need to have admin rights to the FB page in order to do so.
The IGTV app has already started rolling out globally and should be available to all over the next few weeks on iOS and Android. YouTube, better watch out!