Instagram has redesigned its app icon to be more colourful and vibrant. The new icon shows a simpler camera, while the rainbow is used as as a gradient in the background. In its blog post, the company stated that the new look "reflects how vibrant and diverse your storytelling has become." In addition, the company also changed the logo for its Layout, Boomerang and Hyperlapse apps.
In addition, to its icon, Instagram also redesigned the inside of the app. The new app features a black-and-white interface and a simpler design. The company says that this redesign puts more focus on photos and videos.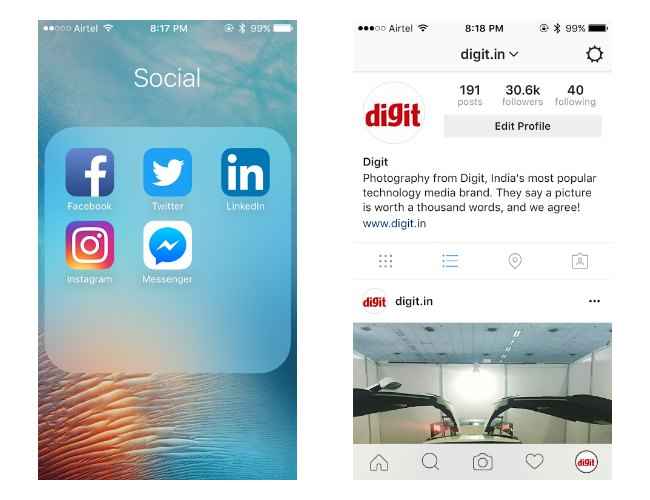 Instagram is not the only app that is getting a redesign. YouTube recently updated its Android and iOS apps. The app will now offers a redesigned home screen along with relevant and personalised recommendations using deep neural network technology. The company says that this will allow the service to find patterns automatically and learn from usage, thereby improving itself.