Highlights:
Instagram bug deletes users' followers.
Some have got their followers back.

Instagram is investigating a bug which caused a drop in followers for some users. The company said it knows about the issue and is working to resolve this as quickly as possible. While some may still be facing a drop in followers, some may have got the lost followers back. Digit.in was able to contact a victim who lost some followers. The affected person, who requested not to be named, told us that it saw a drop in followers earlier this week but soon the follower count was back to original.
While our source had a drop of a few followers, celebrities like Kylie Jenner, Justin Bieber, Kim Kardashian, and Ariana Grande, were affected by the glitch, and they reportedly lost more than a million followers. Kim Kardashian and Justin Bieber saw their follower counts drop by 1.9 million and 1.7 million respectively. Kylie Jenner saw her follower counts drop by about 2 million users. Popular YouTubers like James Charles and Zach Clayton reportedly said they lost mass amounts of followers.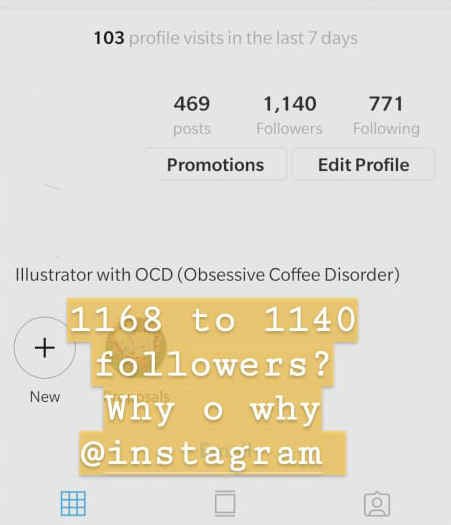 Initially it was thought that Instagram is again deleting fake followers, likes and comments through Machine Learning - just like it did back in November. But later, Instagram took to Twitter to post about the issue. "We're aware of an issue that is causing a change in account follower numbers for some people right now. We're working to resolve this as quickly as possible," the company said. The Facebook-owned platform later gave an update saying, "We're expecting to have this issue resolved by 9 a.m. PST tomorrow (February 14). We understand this is frustrating, and our team is hard at work to get things back to normal."
Last year, Instagram had announced that it has introduced machine learning tools that will reduce the inauthentic activity on the platform. The photo and video sharing platform said that the third-party apps that generate inauthentic likes, follows and comments violate its Community Guidelines and Terms of Use. It also notes that in the process of getting fake likes, followers and comments for their accounts, users are also making their accounts less secure.
It was also revealed that people also pay to get their likes and followers increased. Digit.in got in touch with one such person who sells fake followers, likes and more. The person provided us with a social media costing sheet. Not only fake likes and comments, people are also selling discounted account subscriptions to Netflix, Amazon Prime and Hotstar on Instagram.
Related Read:
Selling fake YouTube views is reportedly easy and highly profitable, same is the case for Instagram and Facebook