Dark Mode is finally available for WhatsApp Web and the desktop app. After rolling out the dark theme for iOS and Android apps, the Facebook-owned messaging app has added the same for PCs as well. Update the WhatsApp web or desktop app to get the new feature.
With an official dark theme now available for the web and for PCs, users will not have to manually adjust variables of the web-page to get a dark mode for the application.
WhatsApp also added a host of new features to the Android and iOS app including animated stickers, QR codes, and improved video calls and status feature on KaiOS.
Here's how you can enable Dark Mode on WhatsApp Web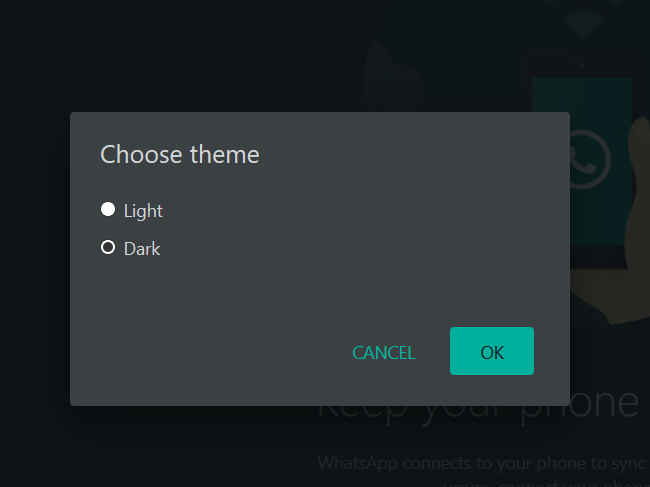 1. Update WhatsApp Web to the latest version.
2. Login to WhatsApp Web by verifying the QR code.
3. Tap on the three dot-menu located on the top right corner on the left window.
4. Tap on Settings.
5. Select Theme
6. In the new window, select Dark
Voila! Dark Mode is enabled.
In other WhatsApp news, Google Photos will now stop auto-backup of media files from WhatsApp, Facebook and other apps. You can read more about that story here. Also, WhatsApp is working on a new feature that allows users to search for messages by date. You can read more about that story here.