Google Maps app was recently updated for Indian users with a slew of new features aimed at people who frequently use public transit. One of the features was displaying bus travel times based on live traffic conditions and predicting how buses on a route could be delayed. The option was first rolled out in India and now the company is expanding the option to other countries around the globe. In addition, Google is also adding new 'crowdedness predictions' to its Maps app and as the name suggests, the option will predict how crowded the bus, train or subway might be, based on your past rides. The two new features are now rolling out for Google Maps users on Android and iOS in about 200 cities worldwide.
The feature that predicts delays in bus travel times is based on Google's live traffic data and public bus schedules in India. However, in areas where Google doesn't have access to real-time information from local transit agencies, the option will work based on the live traffic conditions along the bus route. The feature will also show where the delays are on the map route so that users get a better idea of when their bus could arrive. As for the new crowdedness prediction, the feature will predict how crowded your upcoming bus, train or subway ride could be, based on your previous rides. The update will be in real-time as well so that one can decide whether to get on the transit or wait for the next ride.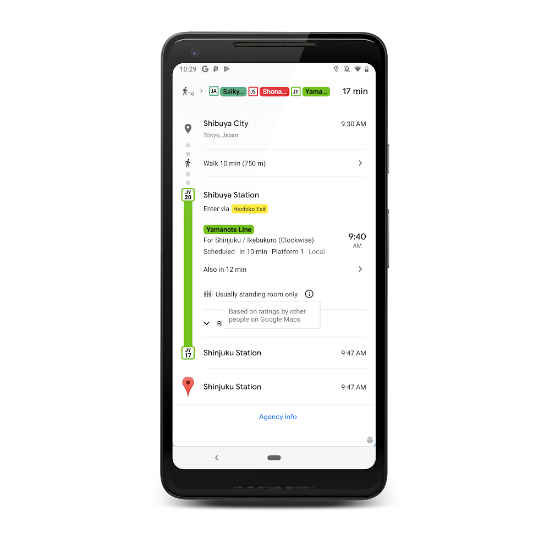 As mentioned earlier, Google announced some new features for people who prefer to use the public mode of transportation in India. Alongside live delay information for buses, which we explained above, users in India can now see real-time train information for long-distance trains and mixed-mode commuting suggestions. The former option enables one to figure out when a train is arriving and see live train status as well. As for the latter feature, Google Maps for Android can now notify users of directions in mixed mode for journeys that combine auto-rickshaw rides and public transport.