Google Maps has quietly rolled out a new feature that enables usage of hashtags while writing a review for any place like a restaurant or zoo. The feature is aimed at helping users discover places recommended by others. For example, if you are writing a review for a place that can be recommended for #datenight, you can simply add the hashtag. Other users can tap the hashtag (say #datenight) and Google Maps will show other results in the form of restaurants, where the same hashtag was used in reviews.
According to a TechCrunch report, Google says that users can add up to five hashtags per review, and place them at the end of the review to make the text easier to read. It also states that the feature has been rolled out globally just over a week ago on Android devices and has only been released for members of Google Maps' Local Guides programme - that rewards its members for sharing their reviews, photos and knowledge about businesses and other places they visit. These Guides can go back and add hashtags to their old reviews, as well as include them in new ones.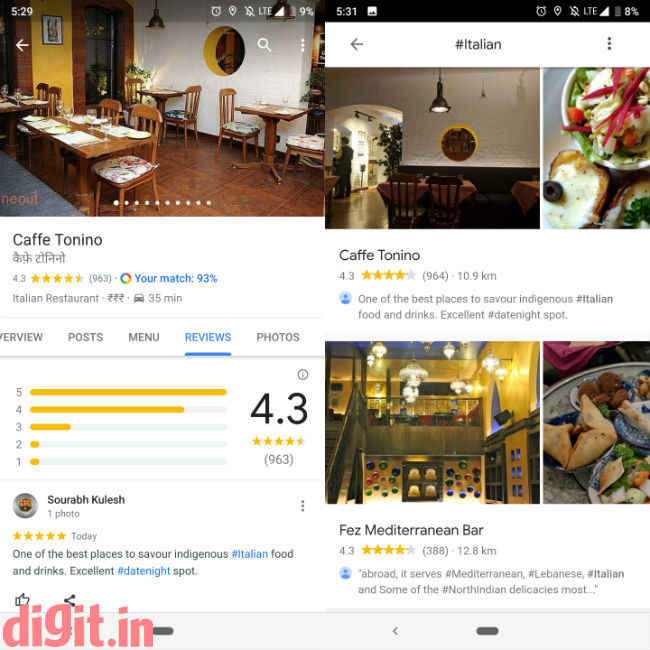 "In addition to helping people find restaurants by cuisine or dietary needs (e.g. #vegetarian), hashtags can also highlight local attractions as #goodforselfies or a great place for #sunsetviews," Techcrunch quoted Google. The report also says that the hashtags in the reviews should be meaningful and shouldn't be like the ones used on Instagram and other social media apps. For example #food will be a useless hashtag if you are reviewing a restaurant, however, if you use #italianfood, it'll make much more sense.
Earlier this year, Google announced that it's going to bring India-specific features to its venerable maps and navigation app, Google Maps. This is being implemented in order to address unique challenges and opportunities, a senior company official had said. "Google Maps is not just about navigating from point A to B. We have been building for India, addressing the unique challenges and opportunities, with the sole aim of making Google maps more comprehensive, accurate and reliable," Anal Ghosh, Program Manager, said.