Want to modernise your banking loan application?
Build an application that analyses credit risk with #IBMCloud Pak for Data on #RedHat #OpenShift
Click here to know more
Advertisements
Google is presumably busy in developing the next iteration of the Android OS, but this is not stopping the company from refining the apps that are already available to the masses. The most talked about feature of the Pixel series of phones is the camera and the software that powers the hardware. With Pixel 3, Google introduced a mode called Night Sight that quickly set the bar in low-light photography. Given its popularity, it seems that Google is working to bring the mode to the Google Camera app's main interface.
In the current version of the app (version 6.2), Night Sight can be accessed from the "More" tab in the quick access list. Tech news platform 9to5google now reports that the next major update of the app (version 6.3) will have the mode on the quick access list. The company has reportedly replaced the "Panorama" mode with Night Sight, so that users don't have to perform an extra step to find the mode in the "More" tab.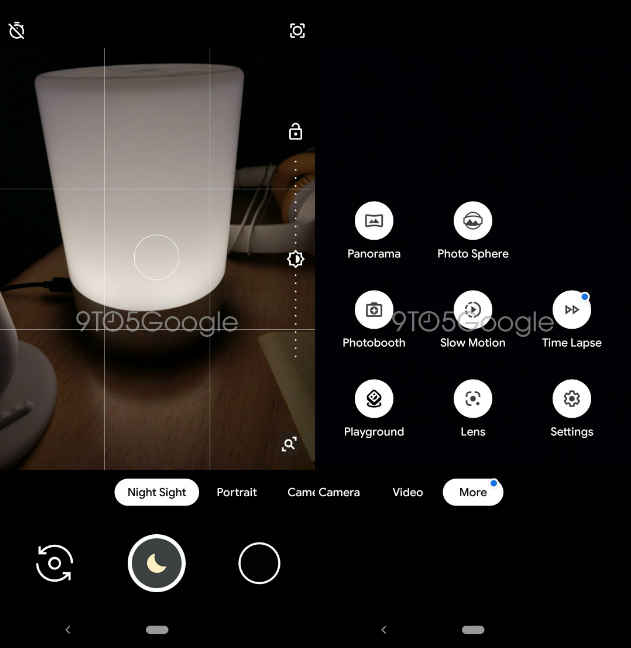 In addition to this development, Google is reportedly working on a feature called "McFly" mode. Judging by the code found by 9to5google, it seems that the mode will be used to record videos meant to be played in reverse. Further, it is possible that this mode might not be called "McFly". This speculation is based on previous instances when, for example, "Cheetah mode" eventually became "Timelapse."
9to5google says that Google Camera 6.3 should be rolling out via the Play Store in the coming weeks, or may arrive with the launch of Android Q. It is possible that these features may be introduced in Pixel 4. The tech giant has already revealed the rear camera setup of the phone and it is obvious from the image that the company is upping its game of computational photography with the help of more diverse hardware this time around.
Those who cannot wait to test the new interface can download the update from this link.