Want to modernise your banking loan application?
Build an application that analyses credit risk with #IBMCloud Pak for Data on #RedHat #OpenShift
Click here to know more
Advertisements
Dropbox has launched the app in a new avatar and has consolidated all the users' content and tools in one central location. With the refreshed look, the content which is often scattered across multiple apps and needs constant switching for access to different tools will now be available at one place. The move is aimed at saving time and energy spent to complete the work. The company says that with the updated app, it will help users handle "work about work."
"Today, we're unveiling the new Dropbox. It's the Dropbox you know and love, but better. It's a single workspace to organize your content, connect your tools, and bring everyone together, wherever you are. The first thing you'll notice is an all-new Dropbox desktop app that we're introducing today through our early access program. It's more than an app, though—it's a completely new experience," the company said in a blogpost.
The first change that the update brings is the herd all user content together. The new Dropbox brings cloud content together with traditional files, and users can now create, access, and share cloud content like Google Docs, Sheets, and Slides and Microsoft Office files within Dropbox. To further ease browsing, users will now have an option to create and store shortcuts to any website alongside the content in Dropbox.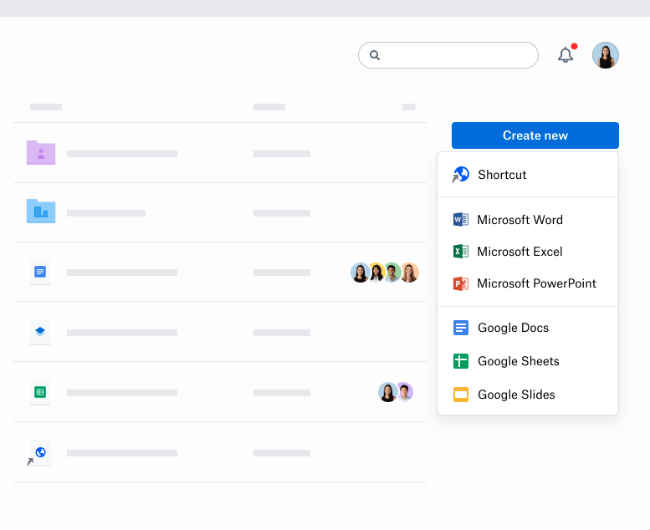 "Use one search box, not 10, to search across all of your content. You'll see traditional files, cloud content, shortcuts, and files you've chosen not to download through our selective sync feature—all in one place," the company said. It added that even if you have worked in the "new" Dropbox, you can still organise the work from the Dropbox folder in Windows File Explorer and macOS Finder.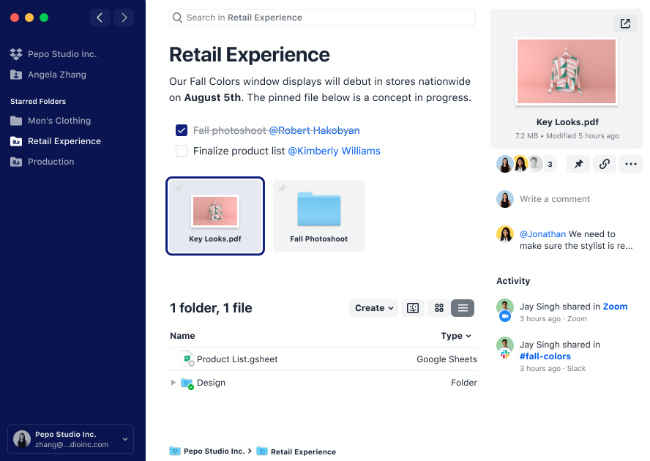 Integrations update:
Dropbox has expanded its existing integrations with tools from companies like Salesforce, Adobe and Autodesk, and introduced three new integrations. The first one is with Slack - a cloud-based set of team collaboration tools and services. The new integration will help users bridge the gap between content and communication, which essentially means that users will be able to start Slack conversations and share content to Slack channels directly from Dropbox.
The second is related to video conference with Zoom. By connecting Zoom and calendar to Dropbox, users will now be able to add and join Zoom Meetings. During Zoom Meetings, they will be able to share files directly from the Dropbox. The third one is with Atlassian - an Australian enterprise known for its issue-tracking applications. Dropbox says that with this upcoming integration, teams will be able to manage their projects and content more effectively. However, the company is yet to give details as to how will this happen.
All Dropbox users can opt in to the new desktop app through company's early access programme by visiting this link. The updates will be rolled out over the next few weeks.