Android has just debuted a new and rather useful feature in the form of Sound Notifications. Designed specifically for hearing impaired users, the feature is also useful for everyday folk as well. The feature will deliver a pop-up notification whenever it detects a particular noise at home. For example, say you have your noise-cancelling headphones on and can't hear what's happening, your phone will send you a push notification, turn the flash on your camera on or even vibrate your phone. The feature is now supported by WearOS devices and work offline as well.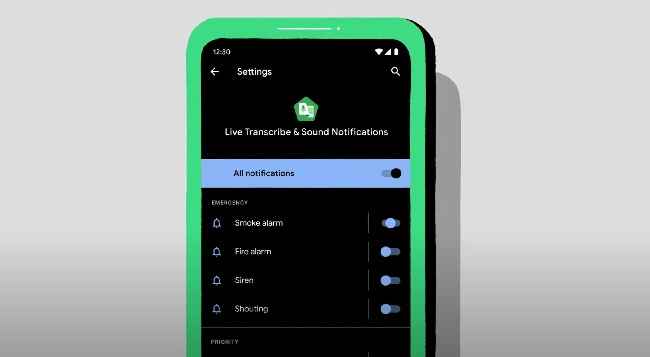 As of right now, the Google Sound Notification system can detect ten different sounds and noises such as dogs barking, smoke alarms, shouting, knocking, water running and more. The feature already comes installed on Pixel phones and a few other select Android phones. In fact, it also comes with the Pixel 4a that was launched in India, today. Sound Notifications was developed using machine learning and is essentially an extension of Google's work with Live Transcribe.
The feature also comes with a timeline so that you can actually monitor a history of what sounds have been recorded and logged over the past few hours. It really is a novel feature that could have many practical uses. Parents could use it to monitor their infants, Nurses could use the feature to monitor their patients as well. There are a ton of imaginary use case scenarios with this new feature.