Testing your internet connection can be done easily in a few seconds and can help you address network issues.
With millions of people working from home, good internet speed has become a must. A Wi-Fi speed test allows you to check your home internet speed and will improve your work performance and save time in downloading and uploading important documents, sharing files, etc.
You can easily check internet speed on a laptop via free websites and tools, and you don't require any extra software for it—a simple web browser will do. Here are a few things you can do to make sure you are getting the most accurate reading of your Wi-Fi speed on mobile and pc.
Why do you need to check your home internet speed?
With work from home as well as the increased popularity of streaming services like Netflix, Prime Video, Hotstar, etc. and resolutions jumping from HD to 4K fast internet connection at home has become a must. Netflix recommends a fast internet connection speed of 5 Mbps or faster for HD streaming, however, the number of devices in your home using your network also makes a difference.
How to check internet speed
It is important to check the amount of bandwidth that's coming into your home is what your ISP has promised you. First, you need to be sure of your Internet plan and what data speeds your ISP is promising.
For best results we recommend
Turn off any downloads or uploads you may have going on your pc before doing the speed test.
You also need to deactivate your VPN software for the duration of the test; as it adds a lot of overhead to the Wi-Fi connection.
Also, try and plug your PC directly into your modem so there are no interference and performance fluctuations.
Here's how to check internet speed on PC at home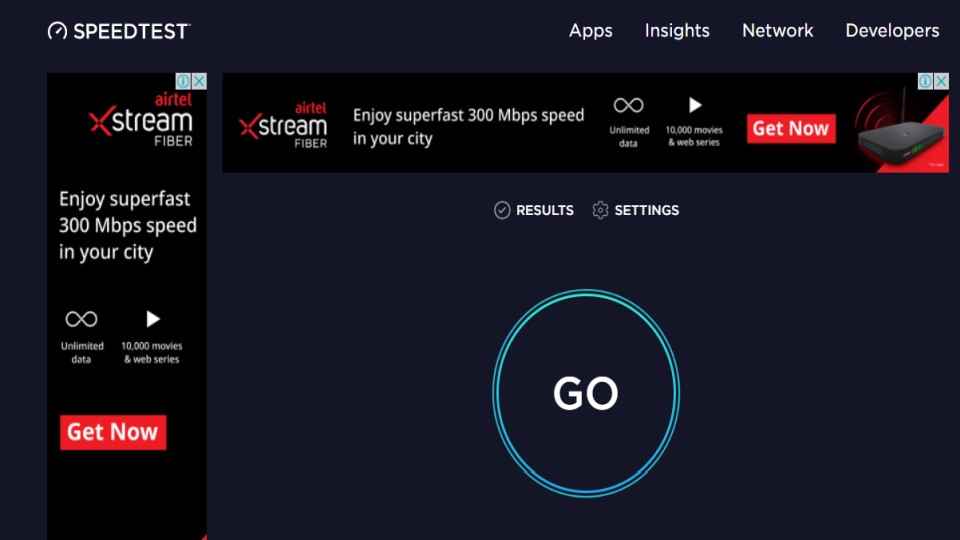 One of the quickest and easiest ways to test your internet speed at home is via the Ookla Speedtest. The test measures the time it takes for data to transfer between your pc and a remote server via your local ISP connection.
To accurately check the speed of your ISP connection, you can create an account on Speedtest.net. creating an account allows you to change settings, like picking a server for testing, as well as make it permanent so you don't have to save it every time you visit the browser.
Users can also view your entire test history to see how your internet connection changes over time. This can be handy if you go through an upgrade or downgrade in service and you can track the changes reflected in real-time. However, do note that you can use Speedtest even without an account.
The browser determines your location and pairs you to a local Speedtest server. Just click the "Go" button, and the whole process takes less than a minute to complete. You will be able to see your connection's upload and download speeds and you also get the option to share the information via social media.
How to check Wi-Fi speed on mobile
You can use Speedtest mobile apps to test the internet speed on your smartphone (iOS, Android); and it also has native apps for Windows, Mac, Google Chrome, even the Apple TV.
Fast.com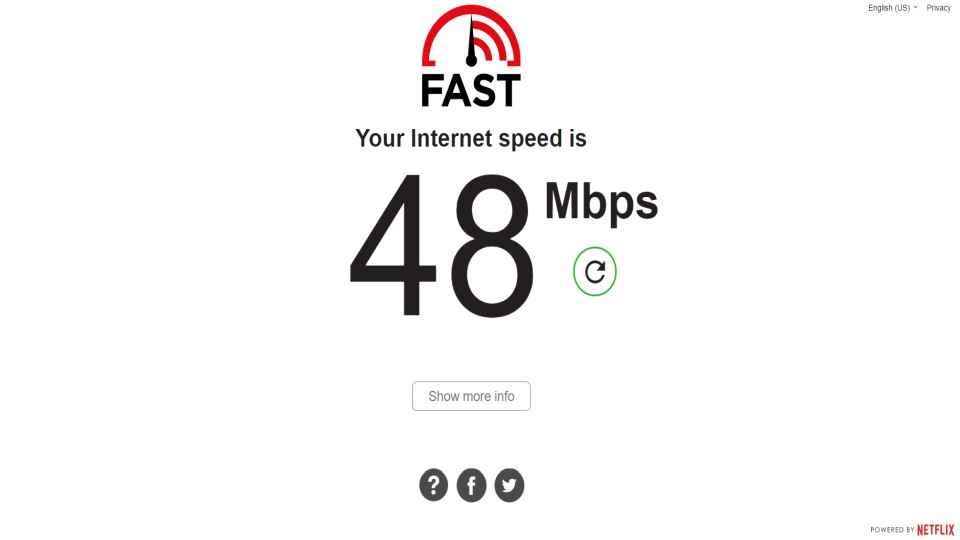 Another popular browser for checking internet speeds in your home is Fast.com. Simply visit FAST.com and you don't even have to click a button. The browser starts an immediate download speed test. You can click for more results, check latency and upload test results, as well as share data on Facebook or Twitter instantly.
You can use the FAST Speed Test app for iOS and Android to check internet speeds on your mobile devices.
Internet speed Test on Google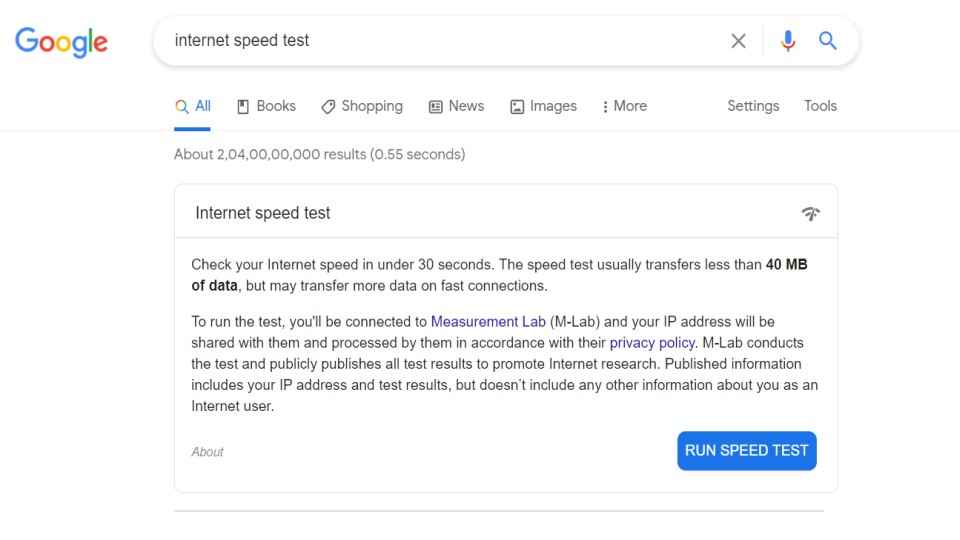 You can also check your internet speed on the Google search page. Simply go to https://www.google.com or open the Google app on your mobile device and type internet speed test into the search field.
You will see an "Internet speed test" window at the top of the Google search results. This tool can be used to check internet speeds on all your devices whether a computer, phone, or tablet. This method uses Google's built-in internet speed testing tool.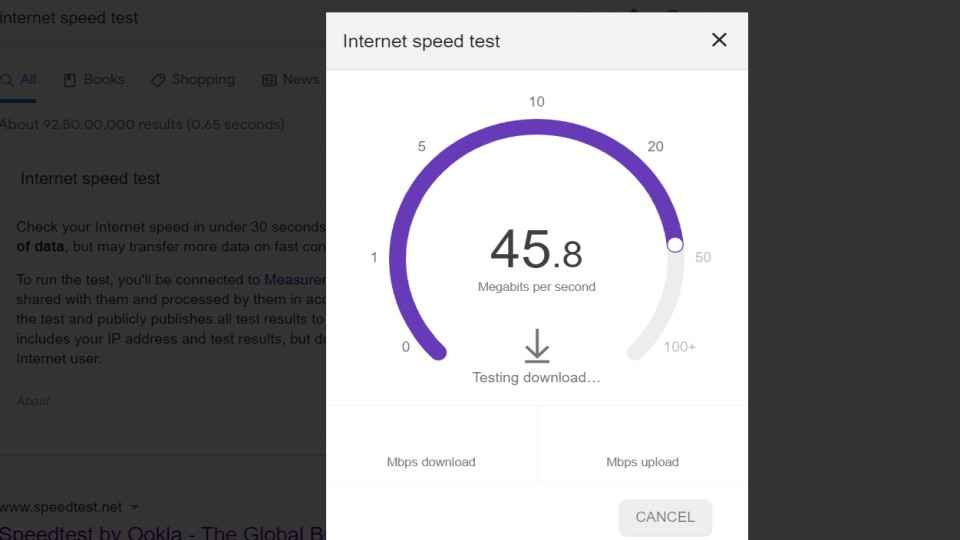 Simply click on RUN SPEED Test blue button at the bottom right corner of the internet speed test panel. The test will be completed in just a few seconds and will show your internet connections upload speed, download speed, and latency.
Checking Internet speed on Windows
To check the internet speed on your Windows PC, connect your router to PC via the ethernet cable, or you can just check Wi-Fi network also
Click settings on the bottom left corner of the start window
Then go to Network and Internet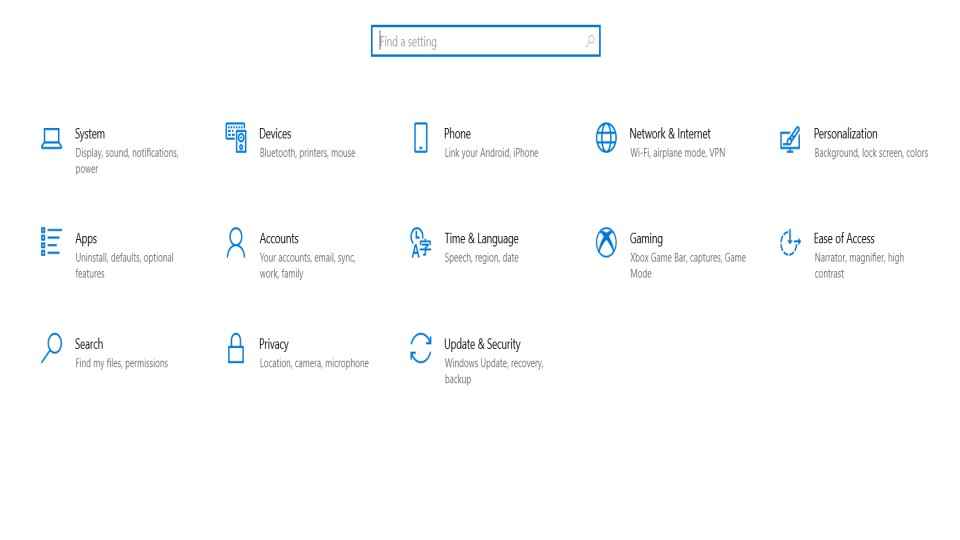 Click on the Ethernet tab or Wi-Fi connection on the left side of the Window
Tap on the change adapter options in the upper right side of the Window
You will be able to see the Speed Value