They came, they saw, but they haven't conquered yet. Wearable gadgets and smartwatches in particular have been around for over a decade now, but they have only just come back in vogue, in perhaps a more refined avataar. Here's what you can buy in India.
Tizen: While initially starting with Android, Samsung decided to make its own Tizen OS the on to run on its smartwatches. The result? Four devices, which are compatible only with Galaxy smartphones. Samsung pulled an Apple on you.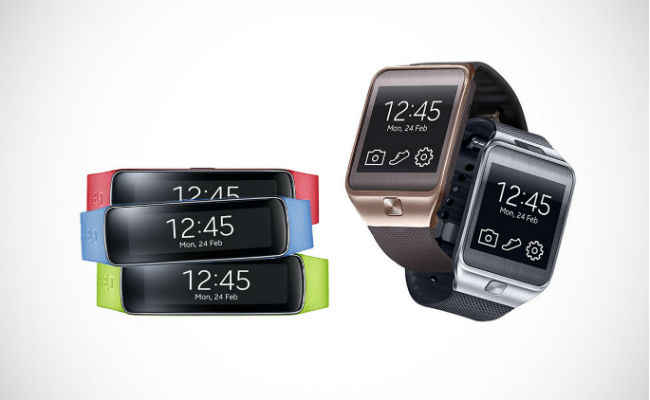 - Samsung Galaxy Gear
Samsung's first wearable smartwatch didn't sell much, but it is still available in the market. It has a 1.9 MP autofocus camera, an 800 MHz processor and a 315 mAh battery. It was launched with the Android OS, but now runs on Samsung's Tizen platform.
Price: Rs 15,290
- Samsung Gear 2
After testing the market with the Galaxy Gear, Samsung launched the Gear 2 smartwatch, which runs on the company's Tizen OS. This device has a dual-core processor, 512 MB RAM, a Super AMOLED screen and a 300 mAh battery.
Price: Rs 21,550
- Samsung Gear Fit
Launched alongside the Gear 2, this is a more compact smartwatch from Samsung, which takes some cues from Nike's Fuelband. It runs on Tizen and has a Curved Super AMOLED display along with a 210 mAh battery.
Price: Rs 15,450
- Samsung Gear 2 Neo
While the Gear 2 allows you to take or make calls on your smartphone, the Gear 2 Neo doesn't. Except that, this is the same as the Gear 2 smartwatch. It isn't as pricy though.
Price: Rs 15,450
Android: Before Samsung decided to go with Tizen, smartwatches had been running on Android for some time.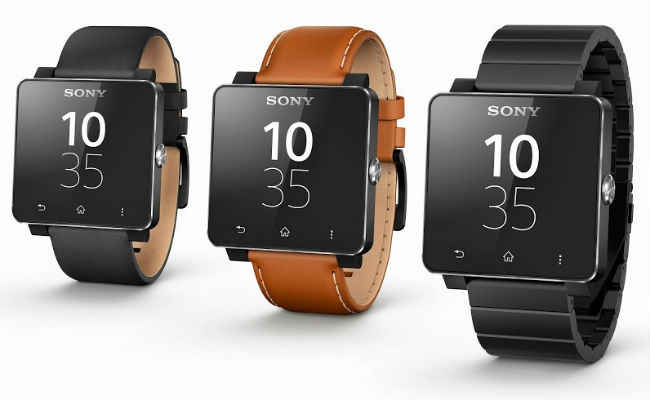 - Sony Smartwatch 2
While Samsung's watches work only with Galaxy smartphones, Sony's Smartwatch 2 can work with any Android phone that operates on a version above Android 4.0.
Price: Rs 14,990
- Sony Smartwatch
The first version of Sony's wearable watch, this was launched long before Samsung and other companies came into the party. It is available at a cost below Rs 10,000 and will work with an array of Android smartphones.
Price: Rs 6,390
Android Wear: Looking to jump into the wearable party, Google launched its own wearable platform at its I/O Conference this year. Android Wear, as it is called has two devices already, while a third (Moto 360) is to be launched soon.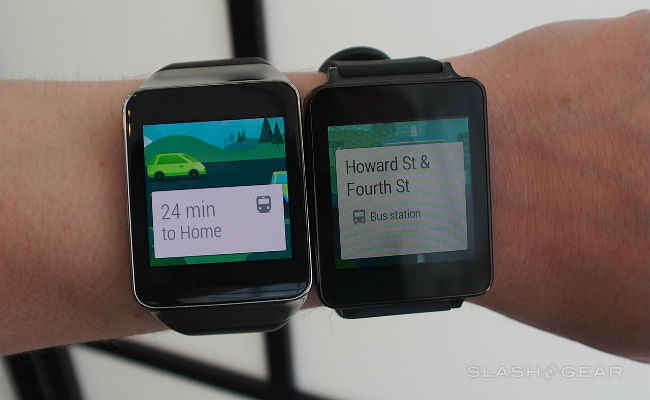 - Samsung Gear Live
This is the first of three smartwatches to run the Android Wear platform. It comes with 4 GB internal memory, 512 MB of RAM, 300 mAh battery and a 1.2 GHz dual core processor.
Price: Rs 15,900
- LG G Watch
LG joined the smartwatch party bringing its first wearable smartwatch, which has a bigger battery (400 mAh) than the Gear Live. It also costs about Rs 1,000 less than the Gear Live.
Price: Rs 14,999
Lesser known
- Burg 13
One of the lesser known smartwatches available in the country, this one has a micro-SD slot and can take and make calls through your smartphone.
Price: Rs 21,990
- Casio G-Shock Digital Bluetooth Watch
Perhaps the sturdiest of all smartwaches available in India, this watch can give you notifications for emails and calls.
Price: Rs 8,995