The old adage, 'health is wealth' is as true today as it was when it was first coined. However, being healthy and fit these days is tougher when you stop and think about it. With the prevalence of fast food and desk jobs, being fit has become a lifestyle choice rather than being something that's that's taken for granted. Thankfully, with the advent of modern technology, it's easier than ever to keep track of your daily activities and make improvements on a daily basis. This is where the Lenovo HW01 fitness tracker comes into play. This lightweight tracker is designed to be worn daily and show you statistics and details from your daily activities with the aim of helping you lead a fitter life.
The Lenovo HW01 supports both Android and iOS, so it works with most smartphones that are available in the market. Just download the app, sync it with the wearable via Bluetooth and you are good to. The Pedometer can track each step that you take and will give you a notification once you cross a set target. It can also show you the amount of calories you have burned through the course of the day. The wearable is also equipped with a heart rate sensor with two modes. In in Regular mode, the device will automatically record your heart rate at 15 minute intervals. However, when you switch to Exercise mode, the device will continuously monitor your heart rate. You can view these statistics through charts and graphs in the app, and share your statistics and achievements on Social Media. The wearable can also be synced with Apple Healthkit or Google Fit.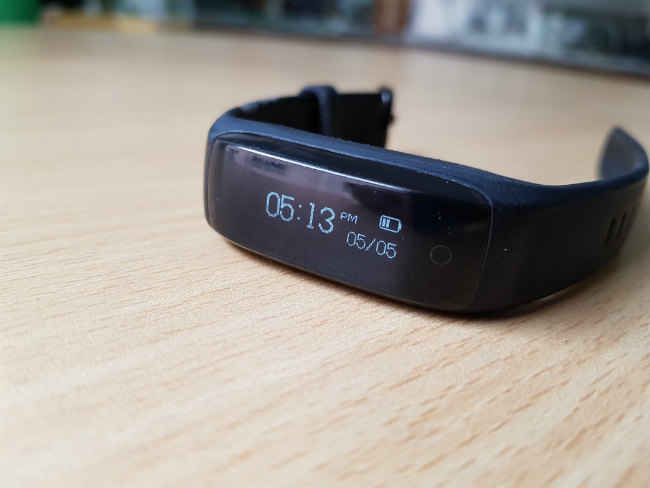 As you work out, you're going to start sweating a lot. Thankfully, the Lenovo HW01 is splash resistant. So it will have no problem dealing with sweat. In fact you could even shower with the wearable after a hard day at the gym without any problems. Furthermore, it is also dust proof, scratch proof and is resistant to wear and tear.
The vibration function in the Lenovo HW01 offers a number of useful features. It can be used as an alarm to wake up without disturbing anyone around you. There is also a sedentary alarm feature that will let you know if you've been still for too long, prompting you walk about a little bit more. This is quite helpful if you have a desk job where you end up sitting for extended periods of time. Another useful feature is the Doze Off Alert which will alert you if it notices that you about to fall asleep. This is quite handy if you are studying or working late at night. This is especially handy when you are driving back at night and you don't want to accidently fall asleep behind the wheel.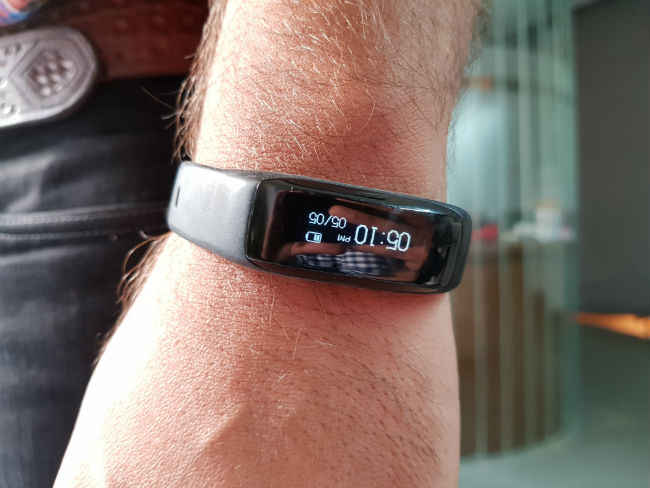 Besides all of these features, the Lenovo HW01 also has a few other tricks up its sleeve. If you've misplaced your phone, you can use the Find my Phone feature to locate your missing device. If you are listening to music, you will be able to control your track via the wearable. When you get a phone call, the wearable will display the name of the person that is calling. Besides all this, you can also use the band as a remote to take a selfie. The Lenovo HW01 is exclusively available on Flipkart and could very well be a very good fitness tracker for the price.
[Sponsored Post]