Smartwatches have come a long way in the years they've been in the market. The Apple watch in just three years has become one of the best selling watches in the world. Apple continues to better their products with every generation and with the Apple Watch Series 3, they've given those in the Apple ecosystem something big; cellular connectivity. The new Apple Watch Series 3 offers a variant with cellular connectivity thanks to a built-in e-sim. This isn't the first smartwatch to use an e-sim (Samsung Gear S2 3G) but ever since the Apple Watch Series 3's reveal, it has been a topic of many a conversation. Today, I was able to get my hands on an Apple Watch Series 3 with cellular connectivity for review, but since the review is going to take some time, here's my first impressions for the time being.
Build and Design
Apple has shared a 42mm ceramic black version of the Apple Watch Series 3 with us and what stood immediately was the bold red colour on the Crown. It's the only shade of colour on an otherwise dark grey construction. What is rather smart in the construction of the cellular enabled Apple Watch is the fact that you won't find any antenna lines anywhere on the phone's body. This is because the antenna is built directly into the display. The new watch retains the same sockets for inter-changeable straps so that if you have any old straps lying around, you can continue to use them. The microphone and the speaker on the watch can be found on the left side, neatly tucked away on the lower side of the shell, reducing their visibility. In terms of build and design, it continues to follow the same design language imbued with quality, consistency and attention to detail as all other Apple products.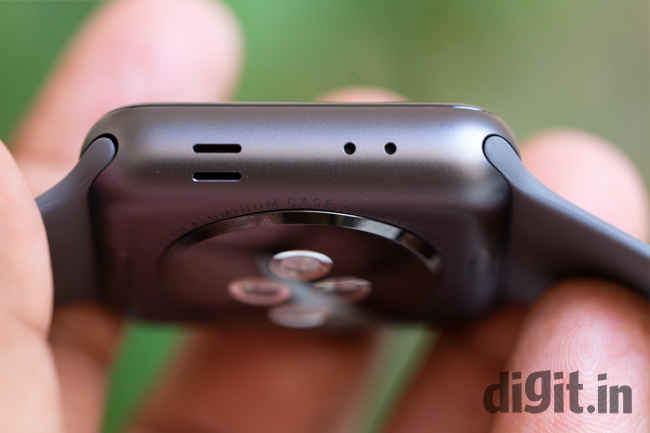 Smartwatch Untethered
With cellular connectivity coming to the Apple Watch, one of the biggest advantages is that you can make and receive calls straight from the watch without needing the iPhone to be around. One of the biggest benefits of this new ability will be for those who are into active lifestyles. If you go to the gym, or for long runs or bike rides, you will no longer need to carry your iPhone with you. No more having to strap smartphones to our arms on bikes rides that could easily result in crashes, possibly damaging the phone. In fact, if you were to go swimming, you no longer have to constantly worry about someone running off with your phone while you're trying to get a relaxing lap in. There's plenty of potential for a cellular enabled smartwatch and we cannot wait to see app developers exploit this potential to the fullest.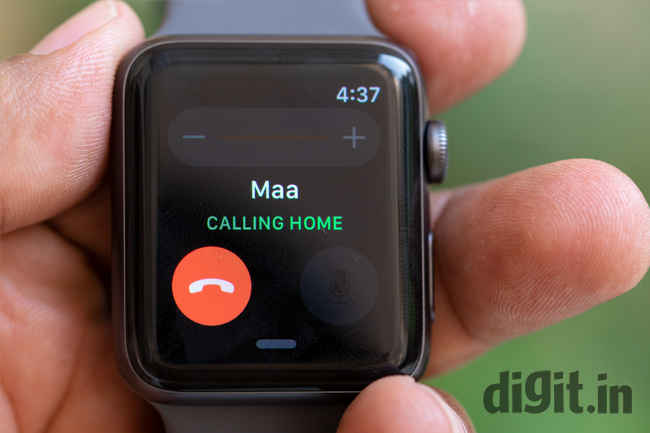 Closing Thoughts
The Apple Watch Series 3 with cellular connectivity presents with some big opportunities for Apple, consumers and developers. Cellular connectivity means more apps can now benefit from their presence on the watch. In turn, the watch becomes a more lucrative proposition for consumers, which in turn means Apple has more profits to rake in. Personally, the thought of not having to take my smartphone with me on my bike ride (which tends to be rough) is incredibly satisfying. I've already smashed one from due to a bike crash, so not having to jeopardize another smartphone feels like a comforting though.