Cricket, as a game, is as much about the match on the field as it is about the crowd cheering them on. The atmosphere and passion can only be felt standing amidst fans in a stadium. One can experience this at home as well if you have a nice TV to immerse yourself in the match. With the ongoing pandemic, it is natural that all eyes will be on the black mirror hanging on your wall to make the most of the IPL. If you are planning on getting a new TV to enjoy the IPL, and are confused as to which one is right for you, then you've come to the right place. Here we will list the Best TVs for IPL across all budgets. We may not have tested some of these TVs, but we are recommending them based on the features and specifications they bring to the table.
Under Rs 30,000
If you are on a tight budget of Rs 30,000 then know that you can get an HD ready or a full HD TV ranging from 32 to 43-inches. This screen size is ideal for a small room. Some manufacturers like Kodak offer a 50-inch TV as well in this price range, but generally one can expect 32 to 43-inches. For Rs 30,000 you can consider the following TVs.
Onida 43-inch Fire TV Edition
This 43-inch TV has a great 1080p panel and comes with a Fire TV stick built-in. So, you can simply download the Hotstar app on the TV and start enjoying the match without needing a set-top-box. The TV brings with it support for all popular streaming services built-in, in case you need to take a break and catch up on some movies or TV shows. You can read our review of the TV here. You can also buy the TV here.
Sony Bravia KLV-32W672G
Another TV worth considering is this 32-inch TV from Sony. It isn't 'smart' in the traditional sense and comes with support for limited streaming services. So, you may need to use this TV with a device like a Fire TV stick or your set-top-box. However, this 1080p TV has Sony's X-Reality Pro Engine and Clear Audio+ giving you good picture quality to enjoy the match. You can buy the TV here.
Mi TV 4A Horizon Edition
The Mi TV Horizon Edition from Xiaomi comes with slim bezels and it runs on Android TV and comes with Xiaomi's own PatchWall giving you quite the wholistic TV viewing experience. It is 43-inches and has an FHD resolution. You can buy the TV here.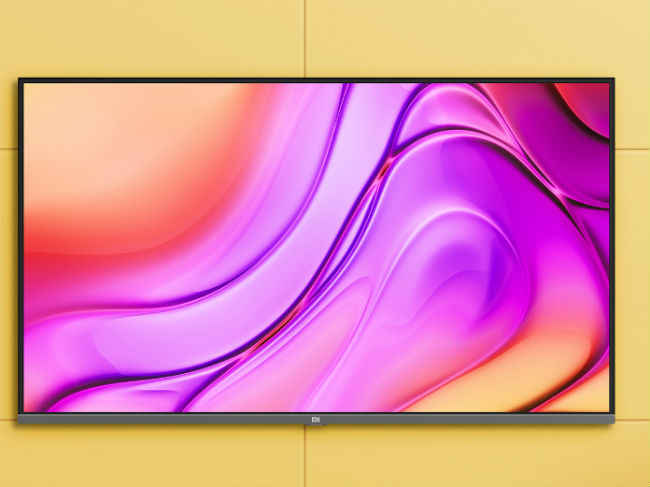 Under Rs 50,000
Under the 50k price point, one can expect to get a 50 to 55-inch TV with support for 4K and HDR. Some may even come with Dolby Vision. A lot of these TVs will run on Android with some offering an impressive build and design as well. Some of these TVs offer more than 24W of sound output and should be enough to hear the smack of the ball and the excitement of the commentators. I would have said the roar of the crowd, but I thought I'd touch a nerve.
Hisense 55A71F
This 55-inch TV from Hisense is one of the best 55-inch budget 4K HDR TVs we've tested. It has a bright panel for consuming content, has good sound from the built-in speakers, and the fact that it runs on Android means you can download all possible streaming services from the Play Store. You can buy the TV here.
Toshiba 55U7980
This recently launched TV from Toshiba boasts of a 700 nits peak brightness making it a great option to consume HDR content. While the cricket match may not be broadcast in HDR, the features of the TV still make it a worthy contender under the 50k price point. It doesn't run on Android, and we haven't experienced the TV so you will have to wait for our review. But on paper, this looks like a compelling option for those looking for a 4K HDR TV. if you are good with extending your budget, you can consider the 65-inch variant as well. You can buy the TV here.
65-inch TVs
If you are looking for a larger than life experience to enjoy the IPL then you will undoubtedly want a 65-inch TV. The great thing is that you can get a 65-inch TV from a budget as well as a premium brand, each bringing its own benefits to the table. So rather than having a hard budget for a large screen TV, here is a look at 65-inch TVs across different budgets.
Mi 65-inch TV
The Xiaomi 65-inch TV brings with it the best of Android TV and the company's own PatchWall UI. It also has a data saver mode, so you can consume less data when using your smartphones internet via hotspot. The panel is big and the TV brings with it a 4K resolution and support for HDR. You can buy the TV here.
Compaq 65-inch QLED TV
A new entry in the TV space, Compaq has its 65-inch QLED TV that is worth checking out. The TV also brings with it Mimi audio technology. The display has a 4K resolution and support for HDR. In addition to the QLED backlighting, the TV also has slim bezels. Running on Android, you also get access to the Google Play Store. You can buy the TV here.
Sony 65X7400H
This 65-inch TV from Sony brings with it the company's signature Triluminos display along with 4K X-Reality Pro, Motionflow XR which should work great for consuming sports content. It also runs on Android TV giving you access to the Google Play Store, so you can download all streaming services and watch the match online. The TV also has Sony's Bass Reflex speakers. You can buy the TV here.
LG 65UM7290PTD
From LG's stable, we have this 65-inch TV - the LG 65UM7290PTD. It runs on the company's WebOS platform and brings with it support for all popular streaming services. It has 20W of sound output along with support for DTS Virtual: X. The TV supports 4K and HDR and works with both the Google Assistant and Alexa. It has an IPS panel, giving it good viewing angles. You can buy the TV here.