TEDxGateway 2015's inspiring speakers and ideas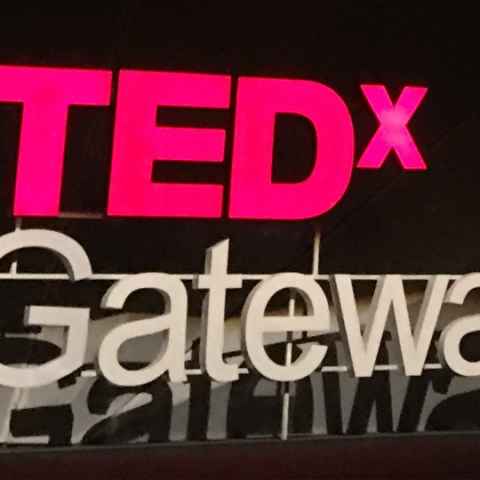 HIGHLIGHTS

At TEDxGateway's sixth editition, we witnessed some interesting innovators, scientists and makers trying to spread ideas that could potentially change the world
Renowned around the world as a platform for "ideas worth spreading," TED needs no introduction to Digit followers. It's where some of the world's upcoming innovators, scientists, thinkers, activists and motivators, congregate to give the world their unique perspectives and ideas. TEDxGateway 2015, arguably the country's most large-scale independently organized TED event, which took place this past weekend, continued in that tradition and perhaps outdid itself from last year's event. The organizers of the event put together a carefully tailored list of speakers and performers that not only mesmerized and dazzled the assembled 1,100 audience members with their ideas and innovations, but TEDxGateway also held up an effective mirror to the society.

Like always, TEDxGateway 2015 also had some interesting speakers talking about their experiences from the field of science and technology. Whether it was developing the first Braille Smartwatch to creating giant air purifiers to fight the menace of air pollution, from launching the most inexpensive satellite into Mars' orbit to creating an app to help fight child development disorders, let's take a closer look at this year's speakers and innovative ideas that caught our attention.


Ritu Karidhal - ISRO Scientist: An alumnus of Indian Institute of Science and having studied Aerospace Engineering, Ritu Karidhal is a space scientist at ISRO where she's been working for 18 milestone-filled years and counting. While we all remember the successful launch of Mangalyaan (Mars Orbiter Mission) from last year, and the photo of saree-clad female scientists of ISRO splashed across the newspapers of the country, Ritu Karidhal spoke about the finer details of the program and her role as Operation Director at mission control and being tasked with leading the team to successfully pull off the unique challenges facing Mangalyaan – an inspiring achievement which should help more kids dedicate their careers to space research.


Danny Cabrera - Founder, BioBots: Danny's on a mission to converge biology and computing with one remarkable invention – BioBots. He better, as he gave up his PhD in Biology to work on the BioBots 3D printer. His dream is to revolutionize the research and development of 3D organs to a whole new level where it's not only automated to a large degree but also commoditized (for discerning customers). On stage at TEDxGateway, Danny spoke about how BioBots can print 3D living tissues out of human cells, through the help of robot precision and bioinks, bringing a new dimension to laboratory research of biology. He even had a 3D printed ear (printed out of living tissue) to show on stage. Will BioBots inspire researchers to dump the petri dish once and for all?


Daan Roosegaarde - The Smog Free Project: Daan Roosegaarde is a Dutch artist-turned-innovator with a clear focus on creating social designs at the confluence of people, technology and space. He spoke about his quest to reclaim spaces and making them more habitable for people with the help of technology. To that end, his Smog Free Project tries to create spaces within cities (especially in open places like parks or playgrounds) where people can experience clean air, despite rampant air pollution in the vicinity. How? By erecting tall Smog Free Towers (essentially the largest air purifiers in the world), engineered and built by Daan's team, which suck in smog and polluting particulates in the air and creates a bubble of clean air within which people can forget pollution.




What does Daan do with the collected smog particles? He makes rings of the smog and sells them to people to fund his dream. Every 1000 cubic metre of smog is locked inside a crystal to represent an alternative diamond jewellery for fashionistas to flaunt on their person. Pretty cool, huh?


Eric Ju Yoon Kim - Dot Braille Smartwatch: We have seen a lot of ideas (some of them even at past TEDxGateway events) and products trying to make technology more accessible for blind or visually-impaired people. But none have caught our attention as much as Eric Ju Yoon Kim's Braille Smartwatch – Dot –, which is slated to launch in early 2016, at a sub US$ 500 price point. Eric highlighted a big problem on the technology side which is preventing the visually impaired to access it more freely – the cost of Braille devices are anywhere between $3000 to $15,000 (or Rs 2 lac to 10 lac). His revolutionary Braille watch, the Dot, straps around the wrist like a watch, uses magnets and a grid of pins to create four braille characters with adjustable speeds, allowing users to read real-time text messages and use apps not only on smartphones but on any device via Bluetooth. He's also planning to release a Braille eBook Reader very soon which will sell for under US $1,000.


Kshitij Marwah - Tesseract: A young innovator from India, Kshitij Marwah is the founder of Tesseract Imaging. He spoke extensively about his journey as an engineering student at IIT Delhi – something that most graduate students in India could relate to. However, it is his time at MIT Media Lab and research at MIT Computer Science and Artificial Intelligence Lab that led to his groundbreaking work in 3D imaging and 360-degree video and image capture, an effort that led to Tesseract. Tasked with an idea, Kshitij spoke about how he had the desire of creating a truly innovative hardware product in India, with a team full of Indian dreamers, right from designing the software to crafting the final hardware – a journey that took him around the country, final settling on a couple of industrial production companies based in Saki Naka, Andheri, Mumbai! Kshitij gave a live demo of his 360-degree video capturing camera, controlled via a smartphone app, and did a good job of streaming HD-quality video onto his screen. The product is expected to launch sometime in 2016.


Harsh Songra - MyChildApp.in: An app developer and entrepreneur, Harsh is a 19-year-old suffers from dyspraxia, a development coordination disorder (DCD). Harsh shared a personal account of how it took his parents nine years to correctly diagnose his condition, primarily because of lack of awareness and limited information. This also motivated Harsh to develop the "My Child App" which helps parents screen developmental disorders in their children through a series of MCQs in less than one minute! His next efforts are towards widening My Child App's knowledge base by implementing prenatal care and checks in it, too.


Lujhendra Ojha - Discovered water on Mars: Lujhendra "Luju" Ojha, a self-confessed 25-year-old Neapalese "jack of all trades", is breaking the mould of traditional, suited up, bearded and wiry haired, protective glove wearing scientists. Currently pursuing a PhD in Georgia Tech, Ojha spoke about how he helped discover water on Mars before anyone in NASA had even connected the dots. He devised a new technique to analyze photos captured by MRO (Mars Reconnaissance Orbiter). The discovery and study of recurring slope lineae (RSL) found on Mars was part of his graduate thesis back in 2011. Before that, he was a failed musician (heavy metal guitarist) and coming up Ojha has his sights set on doing some ground-breaking (no pun intended) work while studying earthquakes. More power to him!


Anirudh Sharma - Sensor obsessed: By his own admission, Anirudh Sharma, a graduate of the Fluid Interfaces Group, MIT Media Lab, is on a quest to democratize sensors by putting more of them in the hands of consumers so they can gain more insights out of their daily lives enriched with technology tools. We have previously written about his product, Lechal, a GPS-guided shoe for the visually impaired. At this year's TEDxGateway 2015, Anirudh demonstrated his "Jackboy" sensor platform – a screwdriver like device that connects to most smartphones in use currently. It comes with added components that let you widen the scope of your smartphone usage – units that help you test your blood sugar, pollution level in the air, soil pH level, and a lot lot more.


Dr Kanav Kahol - Swasthya Slate (Health Tablet): Affordable healthcare for everyone has been a pipe dream for us Indians for a long time, and even at TEDxGateway we have seen some innovators trying to crack the elusive code. Dr Kanav Kahol, also a PhD from Arizona State University, conducted research in furthering healthcare for the public by utilizing a wide spectrum of technology, both at the mobile and sensor level. He showcased the Swasthya Slate or Health Tablet on the stage with an assistant, elucidating how it can be a one-stop-shop for capturing healthcare data and ensuring doctors received alerts – even in rural areas where there's no Internet coverage – through SMSes. ECGs, and other large graphs can be shared in messages less than 60KB in size. Very good effort, we must say.

Until TEDxGateway 2016. We can hardly wait.