Robots for our future - essential growth or a reason to worry?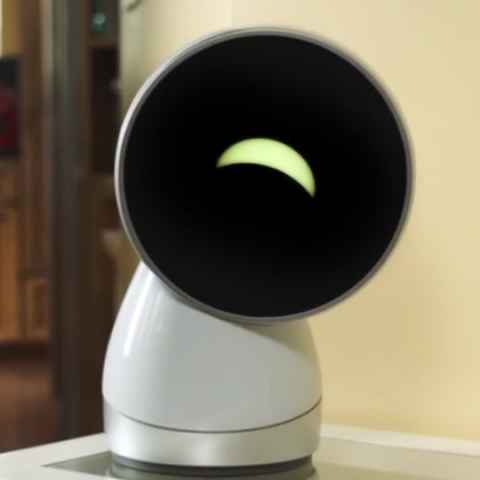 HIGHLIGHTS

While some robots are taking the friendly route, others are picking up garbage bins while the rest are gearing up to fight with each other. Oh, and did we mention that they might take your job too, in future?
We're all well and settled in 2016, and world is going on about automation, robots and technology never thought of before. While there is always an ongoing tirade about the rise of robots and our reliance on them, the innovation space is wide open for companies to give birth to humanoids who, well, somewhat awkwardly picks up bits of paper and places rather delicately into a garbage bin. Here, we take a look at a number of new technology that has been recently demonstrated, conceptualised or rebuilt, along with notes by companies about how or job profiles may get affected by the dear robots of our future.
A knife-wielding butcher robot
While we already have robots to butcher chicken in facilities, the steel-woven creatures have not quite mastered the art of cutting down beef as skilfully as we humans do. But, that day can never be too far away, can it? JBS, the world's largest producer of meat hailing from Brazil, has recently acquired a majority share in Scott Technologies, a New Zealand-based company known to create industrial robots. With this, word has come out that the time has come for robots to learn how to slaughter cows. While the presence of a blueprint for the same is not yet clear, the primary proposal is to incorporate machine learning, 3D image scaling and depth-sensing abilities in a robot to give it the ability to distinguish between the bones and the muscles.
The process is tricky, and has till date inevitably depended on humans who are regularly exposed to the hazardous work environment of a meatpacking industry. Many are skeptical about giving robots larger knives and gifting them our jobs, while there are practical barriers in the form of "teaching" a robot the entire process and the economic viability of it. But, with the rate at which we are advancing in technology, this day does not sound too far away
Your awkward butler
The ATLAS is a large, complex and intelligent humanoid robot that was conceptualised and developed by the Defense Advanced Research Projects Agency (DARPA). Placed second in the ranking released by DARPA Robotics Challenge, you would naturally expect it to be incredibly sharp and skilled. Wait, it might not be as incredible as you think it is.
Attached to an electronic tether and demonstrated at the Institute for Human and Machine Cognition (IHMC), Florida, ATLAS seemed to be a rather awkward and poorly-skilled butler. The incredible aspect of ATLAS is how its entire body coordination is very similar to a human. The humorous aspect is, its slow motion speed, stutters and awkwardness. ATLAS surely has a long way to go, and is somewhat reminiscent of Honda's ASIMO demonstrating football skills that put Sergio Ramos to shame for skying the penalty against Bayern Munich.
The robot shows incredibly awkward movement when trying to hold a broom, vacuum-sweep a carpet or handling the garbage bin. To add to it, the movement is very slow, as the demonstration video is sped up by 20 times and still shows the robot struggling to carry out chores. However, the fact that it could carry out the tasks, albeit with much difficulty, is a positive sign.
Only, we hope that the developers can part some of their own ease into ATLAS. Take it easy, young man.
Move over, dance wizards
Say hello to our robotic counterparts for John Travolta and the late Michael Jackson — Jibo and Alpha 2. Jibo is a family robot that is aimed towards being very friendly and social, and to add to that, it can dance and groove with all the swagger! It was recently shown off at CES 2016, although it had its parent coder guiding it. Nevertheless, check out the video below and see Jive grooving to DJ Snake's Turn Down For What!
The Alpha 2 is yet another legend in the world of dancing robots, as of now. Not only can it dance, but also walk, talk, translate, and accompany you during your early morning session of aerobics — in short, the perfect jovial tech companion that you would wish for. Watch the video below to know what the Alpha 2 can ideally do.
Bots with skin wrinkle issues
Now, everyone needs a dermatologist, don't they? A team of scientists at Italian Institute of Technology is developing biodegradable skin for robots, out of bioplastic manufactured from food waste. Many of us here are wary to how we are knowingly and gradually heading into a future that may resemble our sci-fi imaginations, and things just got even creepier with this. If this indeed makes its way to cover the lack of robotic epidermis, the scientists have laid out a projection for multiple electronic components becoming fully degradable in future.
Possible grave in future: Here lies ARK-17NRC, the one who ran at 60 miles per hour. May his wiring rest in peace.
The first robot fight across the horizon
When word broke out about US-based Megabots Mk.II challenging the Japanese Suidobashi Kuratas to a robot fight, the entire world sat up and took note. Come 2016, and Mk.II has completed its crowdfunding mission of arming itself for the fight. While we are yet to receive word of Kuratas' preparations for the first ever robot battle in history, the Megabots Mk.II's $500,000 funding does not seem to have been put to effect. It has only equipped itself with a measly hand cannon, which didn't even manage to topple over a few cardboard boxes.
Meanwhile, the Kuratas seemed fairly confident and alarming when it accepted the duel challenge.
Too soon to ring the alarm bell?
Despite all the innovation giving way to a rather exciting future for the tech-frenzy world, many have already started ringing the alarm bells. While the World Economic Forum has recently stated that 5 million jobs will be taken over by automation and robots by 2020, the Human Rights Watch has filed a 50-page report titled 'Losing Humanity', where it calls for a complete ban on autonomous killer robots across the world in the fear of devastation. While the report on jobs is worrisome for the job-craving humans, Human Rights Watch's report might just be too soon to get our paranoia levels shooting out of the barometer.
Or, with robots seemingly out to recruit butchers, is it?