At 9:26am on Wednesday, June 22, the 320-tonne Polar Satellite Launch Vehicle (PSLV-C34) launched into space with a payload of 20 satellites from Satish Dhawan Space Centre, Sriharikota. About 18 minutes into the mission, the launch shuttle began placing the individual satellites in orbit, beginning with the primary payload, the Cartosat-2 series satellites. The mission was completed successfully, marking an essential point in the pages of history in India's growing prowess as a frontrunner of the space race.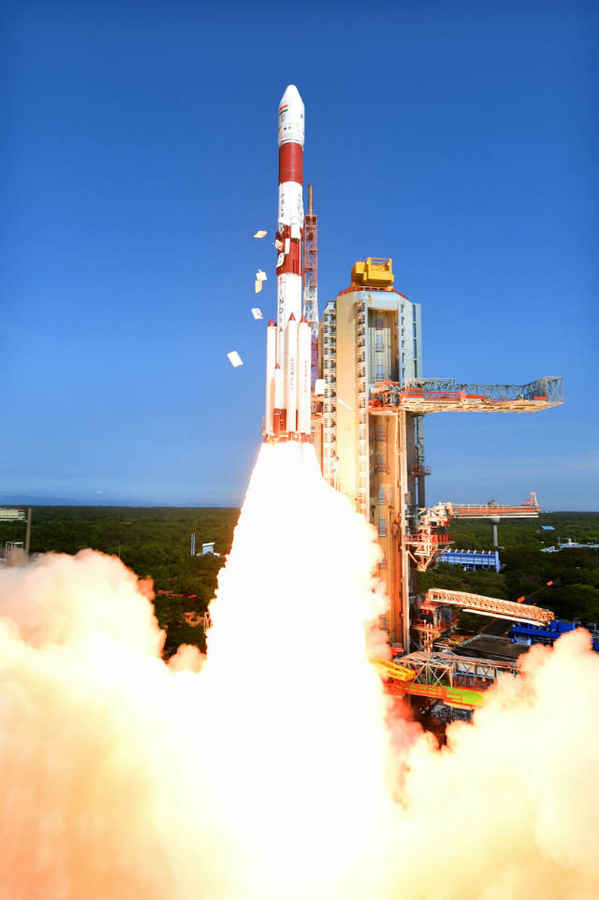 This was the 36th flight for Indian Space Research Organisation (ISRO)'s trusted workhorse, the PSLV-C34. On the occasion, the shuttle took off with 17 foreign and three national satellites, placed the Cartosat-2 satellites in orbit, following which it proceeded to place the other satellites in the polar, sun-synchronous orbit, but in different inclinations and velocities. As a result, it had to reignite after the fourth and final stages, thereby successfully demonstrating the capability to place multiple satellites in different orbits, in one mission. While the different orbit deployment was not implemented in this mission, ISRO stated that this would be effective in its next mission, which would attempt the same.
ISRO's April 2008 set a world record for deploying 10 satellites in orbit, in one mission. Five years later, NASA broke the record by deploying 29 satellites in one mission, while Russia bettered it with 34 satellites deployed in one mission. While the PSLV-C34 launch does not create such a record, this was the first time that a single mission attempted deployment of multiple satellites in varying orbits, which would be crucial in terms of affordability in space missions.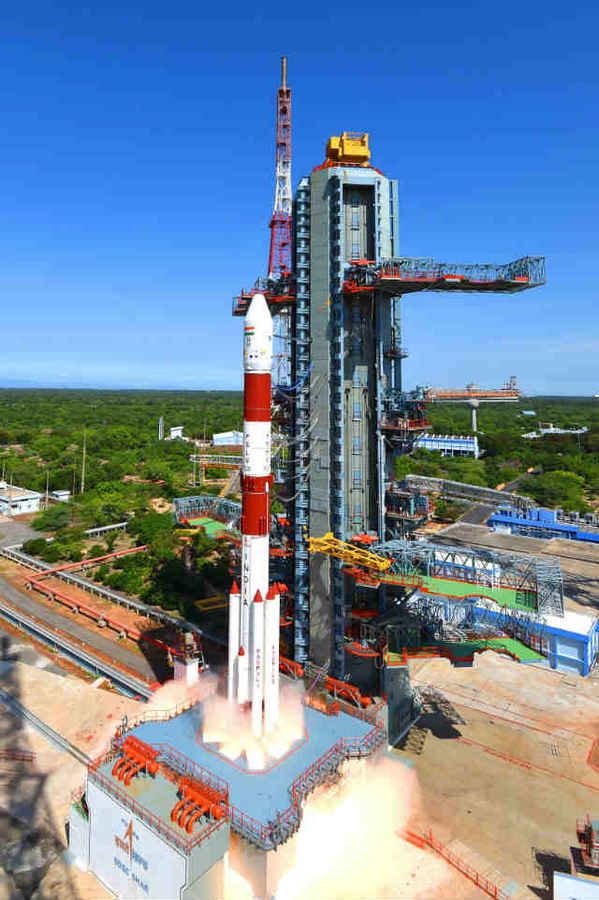 ISRO's second record mission comes a month after it tested the Reusable Launch Vehicle - Technology Demonstrator (RLV-TD). This will be developed into ISRO's own reusable shuttle, making another important mark in the advent of reusable space shuttles that is presently ruled predominantly by SpaceX. The latest mission's primary payload, the Cartosat-2 satellites, provide sensing, imaging and observation services from the United States of America, Canada, Germany and Indonesia. It used solid strap-on motors to take off with a collective payload of 1,288kg, marking the 14th flight in which the PSLV used the XL configuration in flight. The payload lifted off today included Swayam from College of Engineering, Pune, India, a Google-made satellite from USA and Biros from Germany, among others.
The PSLV's first flight for ISRO dates back to May 1999, and since then, it has launched 57 foreign satellites into space. The PSLV has been a popular choice for international agencies, as ISRO's low cost of operation enables it to undertake a mission at roughly 60 percent the amount charged by other international agencies.