Apart from being a gamer's dream come true, the Alienware Aurora R15 is a beast of a machine that brings together the latest and fastest gaming hardware available today. We caught up with Pujan Chadha from Alienware, on what makes the Alienware Aurora R15 stand out and how is it positioned to capture the flag when it comes to appealing to hardcore gamers (with deep pockets).
Q1) First of all, great to see Alienware continuing to push the envelope when it comes to high-performance gaming desktops and bringing them to India. We've been a fan of the Alienware Aurora R15 design and we see that Alienware has mostly continued with the same design on the outside. The internals seems to have gotten a substantial upgrade on the cooling front. Can you share more details on the changes? Has the Alienware Cryo-tech seen an upgrade as well?
Alienware represents the legacy, and our aim is constant innovation and luxury experience. The Aurora R15 has witnessed substantial internal and external improvements. Externally, the clear side panel now gets hexagonal array perforations improving the cooling of the product. This is directly over the GPU and therefore allows 19% more airflow through the system. Internally, the new device has 240mm heat exchangers as compared to the 120 mm heat exchangers in the previous generation. The 240mm radiator/dual 120mm fans increase thermal capacity for pushing more power through next-gen Core CPUs while increasing opportunities for successful overclocking. The current generation supports the best-in-class 1350-watt power supply as against a 750-watt power supply to all the components. For a good measure, the higher-wattage fans, and a larger heat exchanger also helps in accommodating the NVIDIA® RTX 4090 GPU per se. Speaking of the GPU, the new architecture, new power levels, and new manufacturing all add up to greater performance for high-refresh gaming at 4K, 5K, and 8K resolutions. A 1350W 80 PLUS Platinum PSU ensures plenty of capacity for high-end components with minimal power lost as heat, requiring less cooling, and potentially bringing noise down as well.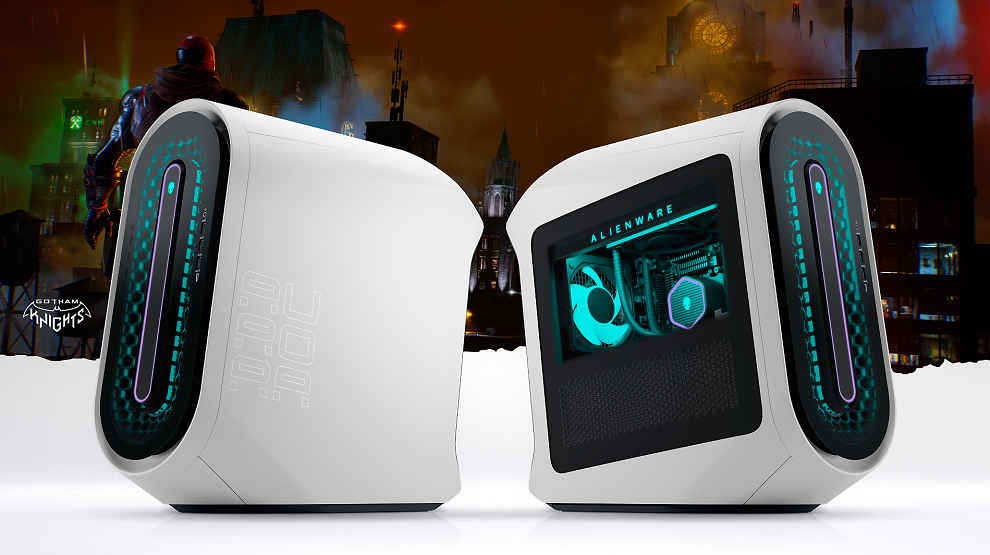 We have also improved the acoustics with bigger five fans of 120 mm chassis implying that even if the device is cranked up all the way the decibels generated are much lower getting you better airflow. The Aurora R15 runs 32% quieter than the previous generation on GPU-intensive tasks and 66% quieter during CPU-intensive tasks. This has been achieved by also delivering 32% more CPU performance gen on gen because of the core 13th Gen Intel® Core™ i9 CPUs, which are much more powerful.
Q2) What kind of performance boost does the Aurora R15 bring in comparison to the previous gen?
The Alienware Aurora R15 has been re-engineered to prioritize speed, performance, and gameplay. The new 12-phase regulation, which is double that of the previous Aurora, improves overclocking during extended periods of gameplay. It works in tandem with heatsinks and therefore helps users perform at their peak for hours on end. As for the performance, at an overall level, it delivers 68% more power at 5% lower CPU temperatures.
Q3) How upgradeable is the Alienware Aurora R15? Given that it uses a custom motherboard design
There are 2 RAM slots and each of these can be overclocked. For storage, one can have up to 4TB of SSD and an HDD slot – so 2 SSD slots and one HDD slot for all the upgrades. Currently, we offer it with the 512 GB of SSD plus a 1TB of hard drive solution in that model that we've launched but users can upgrade it up to 4TB SSD. Similarly, the memory is upgradeable up to 64 GB (2 X 32 GB) of RAM. Additionally, the device also supports XMP memory and memory overclocking, which can be accomplished on the Alienware Command Centre.
Q4) Sweet choice of CPU + GPU combination, but why hold back on the RAM, this beast deserves 64GB.
We believe that for most modern games, to run even at 4K resolution, 32 GB RAM is good. Nevertheless, the customer can always upgrade it to 64 GB as we have provided that option.
Q5) On the same lines, this should have been an all-SSD desktop. A 2TB PCIe Gen4 would have done justice to the config. This question comes from the Digit Gamer Community, and I echo the same.
This product supports up to 4TB of Gen 4 SSD and we will explore bringing a 2TB alone option in the future. We have seen component costs on SSD coming down in the market and it may reflect in the future gaming desktops from Alienware.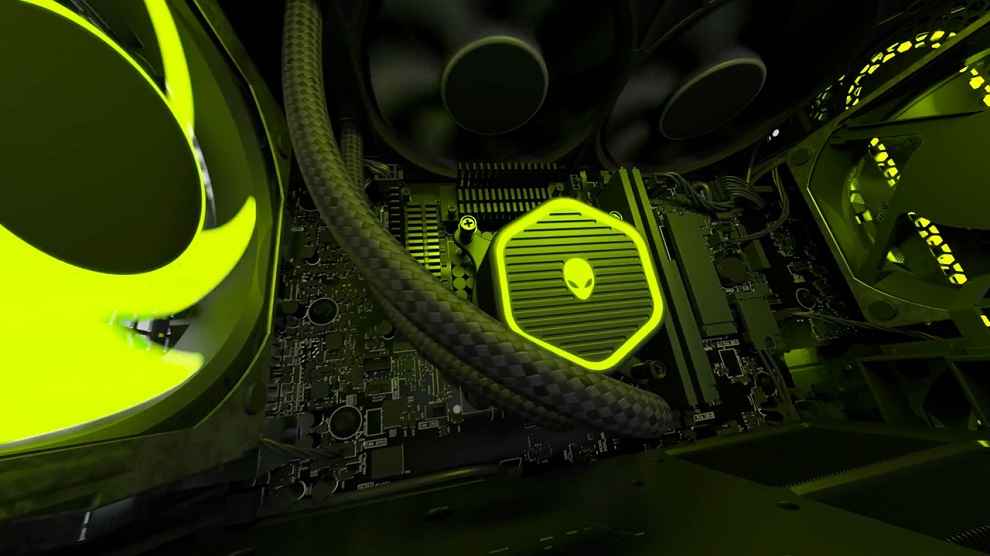 Q6) What kind of unique software optimizations and overclocking features does the Aurora R15 offer, especially given the custom design and choice of components?
The Alienware Command Centre provides extensive customization and overclocking capabilities for the Aurora R15. The device features an unlocked Intel K series CPU that can be overclocked, and the memory can also be upgraded to XMP and overclocked. The GPU overclocking options are also available through the Alienware Command Centre. The application offers performance modes including a unique high-performance mode that enables all of this, and most importantly, sustained overclocking over periods of time, which is key. In essence, it's not just about overclocking for the sake of it, but we need the performance to sustain over long periods, and with the new cooling solutions on offer, can be achieved on the Aurora R15.
Q7) What elements of the Alienware DNA are percolating down to Dell's other gaming products?
Alienware DNA is always at the core and there are four key aspects when any Alienware products are designed. The fundamental brand tenets include
- Innovation. We want purposeful innovation for gamers - things that will improve the experience of our community
- High performance. Everybody associates Alienware, the 26-year-old brand with the best performance. We make the best-performing products in the industry in its class
- Premium. Materials synonymous with Alienware inside and out, are the best. One can always expect quality from Alienware, and you'll never be disappointed by that – in every single product that we make
- Iconic Design. An Alienware laptop or a desktop in a room needs to stand out from every other product from any other brand and I think we've been very successful with that, with our legendary DNA
Innovations are first brought to Alienware and then they translate to our gaming range under the G series. To illustrate, we introduced Element 31 thermal interface material as a proprietary cooling solution for our Alienware notebooks a couple of years back, which will percolate across our gaming series. Similarly, we had the best-in-class displays debuting on the Alienware, for instance, a 240Hz display with a QHD panel with 100 percent DCI-P3 last year. Drawing an analogy, Alienware is like Formula One – which is where all the innovations happen, after which they permeate into our other gaming series. The Dell G15 - while it is affordable as a product to the customer, it is as capable of a machine as an Alienware device when it comes to thermal performance. What's also important to note is that no matter what trickles down to other devices, the performance is something that is never compromised.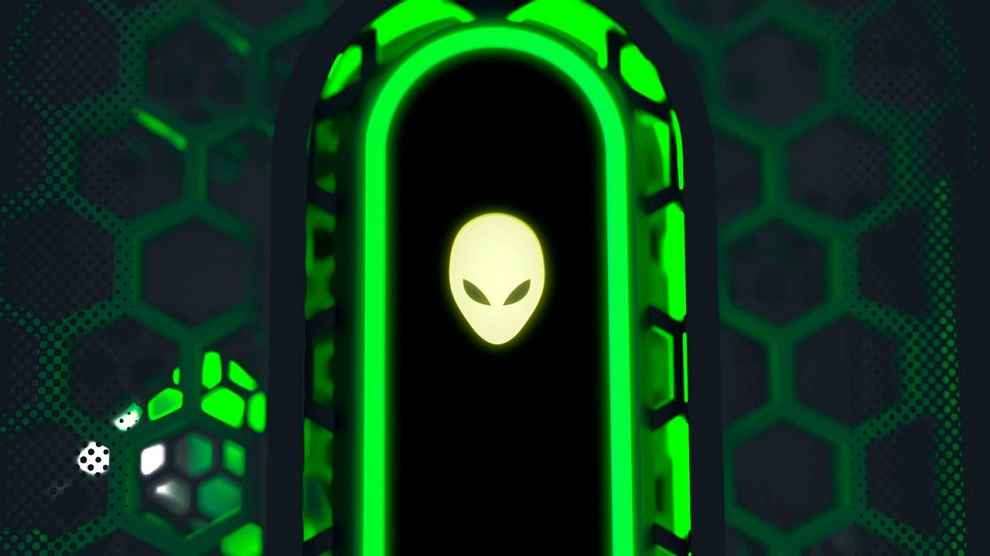 Q8) Can we expect a mainstream version of the Aurora series of gaming desktops from Alienware anytime soon?
We are always analyzing and understanding the market. There are some products in the skunkworks and we will bring them as and when the market is ready.
Q9) Given the ultra-premium price point, are there ways in which gamers can experience the Alienware Aurora R15 before buying one? Like an experience zone of sorts?
The Alienware Aurora R15 is available for purchase at the premium Dell Exclusive Stores and Dell.com. Consumers can visit these stores to experience them hands-on. Furthermore, we are always creating new touchpoints for consumers and enhancing their experience.
Q10) How would you describe the Aurora R15 buyer? If there was a persona that Alienware had in mind when working on the Aurora R15, what would it be like?
The Aurora R15 caters to enthusiasts and young metropolitan gamers. The profile of gamers includes the ones who want to play AAA titles at 4K resolution consistently without frame drops, over long periods, and at higher than 60 FPS. We are also targeting professional content creators who need to execute high-end video editing. Simply put, a high-end content creator who is into editing 4K videos, editing multiple videos, 3D rendering, and/or high-end content creation and streaming. While the affluent enthusiast becomes the core, the purpose this device solves is consistent 4K gaming while also streaming and top-end content creation. Tantamount to the Alienware community, this device represents users who opt for no compromise and superlative performance.