Intel's current generation of processor lineup is quite confusing as is, but it didn't stop Intel from adding 11 laptop processors and 9 desktop processors along with its new H370, H310 and B360 chipsets to its portfolio. These new 8th gen Intel processors join the already available 5 laptop class processors and 6 desktop processors. Combined, this brings the total count on mobile processors to 16 parts (not counting 5 G-series processors). On the desktop side, there are now 15 parts. So, it is a legitimate question to ask, which one to buy or invest into? Hence, to give you some clarity on the matter, here is a speculative analysis on where these chips might fall.
The microarchitecture puzzle
Intel has been stuck at the 14nm manufacturing node for quite some time now. The last gen (7th gen) Kaby Lake processor lineup was based on 2015 Skylake microarchitecture which originally introduced the 14nm processing node. Kaby Lake henceforth had a 14nm+ process node and the 8th gen processor lineup thus features a 14nm++ process node. Simple, right.
Well, not quite. You see the 8th gen Intel mobile processors launched last year in August which recently made their way into laptops were all based on the Kaby Lake microarchitecture using the 14nm+ process node. Intel called this lineup the Kaby Lake R(efresh) lineup. However, Intel improved the performance drastically by adding two more cores per chip throughout the i5 and i7 stack and adding multithreading throughout the entire stack. On the desktop side of things, Intel introduced the 8th gen lineup in October, but these processors were based on the newer Coffee Lake microarchitecture using the 14nm++process node.
The 11 new mobile and the 9 new desktop processors are all thankfully based on the latest Coffee Lake architecture, which makes things easier to understand. Although, there is one G-series SKU as well which packs an AMD Radeon Vega GPU onboard, but uses a Kaby Lake microarchitecture for the CPU cores itself.
Intel has also mentioned previously that the company will jump to 10nm process node within the 8th gen architecture, which might make things confusing, but let's focus on the present for the moment.
What do these suffix U, H, HK, M, T, K and G mean?
Before we delve into the specifics of all these new processors, you need to know what exactly the Suffix at the end of these processor names mean. Confusing as is, Intel has even more suffixes than the ones mentioned here. Although, for the sake of keeping it as simple and relevant as possible, we are detailing only the ones which you will encounter in the 8th gen lineup as deciphered further down below.
No Suffix - These are normal desktop-class processors without overclocking capabilities.
T-series - These are 35W desktop processors, which power everyday machines such as AIOs, office computers and more. These are low-cost chips and are generally found in pre-configured PCs.
K-series - These are overclockable desktop processors, aimed towards gamers and content creators.
U-series - These are low power processors generally in the 15W TDP, available in normal and thin and light laptops.
H-series - The gaming-oriented processors meant for laptops. Most gaming laptops will use these only. These chips have a base TDP of 45W.
HK-series - These are generally overclockable chips powerful enough to be desktop replacements. These are also meant for the mobile space and have a base TDP of 45W.
M-series - In this new 8th gen lineup, the two Xeon processors feature the M suffix. However, back in 2015 Intel was using the same suffix for its fanless chips. Then those fanless chips from Intel were put under the Y suffix and on the 8th gen lineup, they are completely missing (at the moment). Anyway, the new 8th gen Intel Xeon processors are likely to be meant for commercial markets only.
G-series - These are the hybrids. Announced a couple of months back, these chips use an Intel processor and AMD Radeon Vega GPU to form the complete chip. Quite powerful, but we are yet to see these in laptops in India.
Understanding the laptop side
As we mentioned earlier, Intel has launched 11 new laptop processors in this new batch and this primarily consists of more powerful processors (at least on paper), than the ones currently available. The most powerful of the lot is the new Intel Core i9-8950HK. This six-core, twelve threaded monster is a replacement to last gen's Intel Core i7-7820HK which you will only see in some of the extreme DTR (desktop replacement machines) systems. The chip will have a base frequency of 2.9GHz and maximum turbo figure of 4.6GHz. With a TDP of 45W, this Intel chip can push itself even further with TVB (Thermal Velocity Boost) by another 200MHz if it has adequate cooling. Like the last HK processor, this Core i9-8950HK is also unlocked and overclockable.
Beyond that, you have four new H series processors with 45W TDP (base). There are two processors per Core i5 and i7 stack, which gradually decrease in cores and performance figures as we go down the price chain. These are the new processors which will feature in most of the gaming laptops moving forward until new processors are announced. All these processors support DDR4-2666 RAM in dual channel and Intel's Optane storage as drive accelerator.
One thing to note here is that Intel lists the Core i7-8850H as the partially unlocked, which allows it to up its speed by 400MHz over its specified clock speed and has the ability to overclock the DRAM.
Then there are the four new U series processors available at a 28W TDP. All these new processors feature the new Intel integrated Iris graphics. Starting with two core and four threads on the Intel Core i3-8109U, it goes all the way up to Intel Core i7-8559U, which features four cores and eight thread. The graphics performance on these chip is the interesting bit as the Iris graphics can pull some usable performance for graphics-intensive tasks. We can expect these processors to power the next-gen Apple MacBook and other high-end laptops.
Intel also announced two new Xeon E class processors, which on the paper look similar to the Intel Core i9 we mentioned earlier. However, instead of the wide overclocking capabilities, these chips offer support for vPro and ECC memory. These chips might power some of the workstation machines made by Dell, Lenovo, and HP for enterprise customers.
Beyond that, you now have the G series chips, which the company claims can beat NVIDIA GeForce GTX 1050 and GTX 1060 Max-Q powered machines in the graphics department. There are five parts in this lineup, all of which feature four cores and eight threads and use the Kaby Lake R microarchitecture. However the most talked about component of these chips is the GPU, which is supplied by none other than AMD. Hence, the jump in graphics performance. Intel has already unveiled a couple of NUC PCs based on this chip, and we might see more machines based on the same in the future.
Desktop side is much simpler
On the desktop front, things are a bit more simple, all new 9 processors are based on the newest Coffee lake microarchitecture and use the 14nm++ process node. Intel has added three new standard 65W TDP chips on the desktop side which are Core i3-8300, Core i5-8500 and the Core i5-8600. The other six processors have a lower TDP and Intel calls them "low-power" desktop CPU. Packed at a 35W base TDP, these new chips are denoted by the 'T' at the end and range from Core i3 to all the way to Core i7.
These new 35W desktop-class chips will make their way into pre-configured machines like AIOs, Home PCs and machines for institutions and offices. The 65W standard chips will be available for the DIY market, which primarily comprises of gaming enthusiasts these days.
Intel also has Core i3+, i5+ and i7+ processors
Beyond all these, there is the new Intel Core i3+, i5+ and i7+ range of processors. These are not exactly a new class of processors, but new branding to include Intel Optane memory into the mix. This will be done as Optane memory will serve as a fast cache for the slower memory (HDD) it is attached to in a two drive setup, where the system is already using an SSD for boot. The Optane memory in this setup will decrease load times of process and files making the system faster. However, this is nothing beyond a marketing exercise from Intel.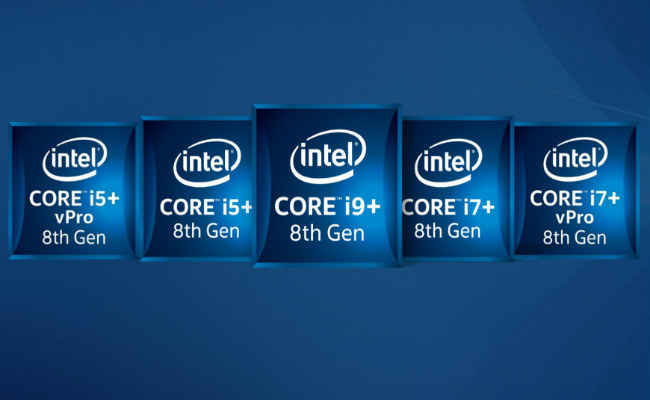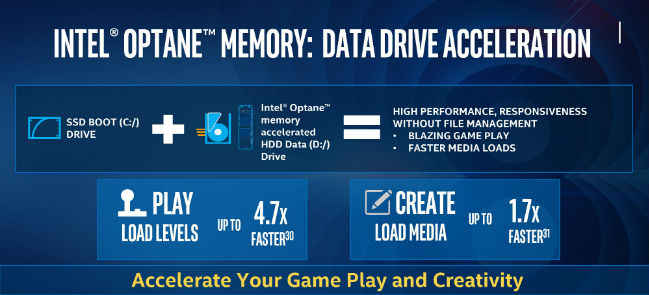 What is TDP?
We have been talking about the TDP aka Thermal Design Power of any given chip. This in general terms can be defined as the Thermal limit of the processor. This is a crucial specification laptop makers and PC builders keep in mind while making a machine. This governs how much cooling is required for a processor which is to be used. So, if a processor is rated at 15W, then while running real world applications such as browsing or doing some office work, the processor will maintain that 15W power draw and dissipate equivalent amount heat. This is also defines where these processors are being deployed or used.
For starters, thin and light laptops feature a 15W TDP processor. These chips are quite efficient are require less effective cooling and eat up lesser battery. On the other hand, say the 45W Core i9-8950H requires a much powerful cooling and that is why you won't see one in an ultrabook. Also, the i9-8950H can pull up to 100W from the wall at full load, which means a bigger power brick, making the machine powered by the chip even less portable.
Will there be extreme editions as well?
Well, of course, with AMD gearing up to launch its next generation of processors, it is more than likely that Intel might also announce Xtreme series based on the Coffee Lake microarchitecture based on the 14nm++ node or maybe even the upcoming 10nm process node. We can expect these processors X-series chips to offer mind-bending numbers of cores and performance.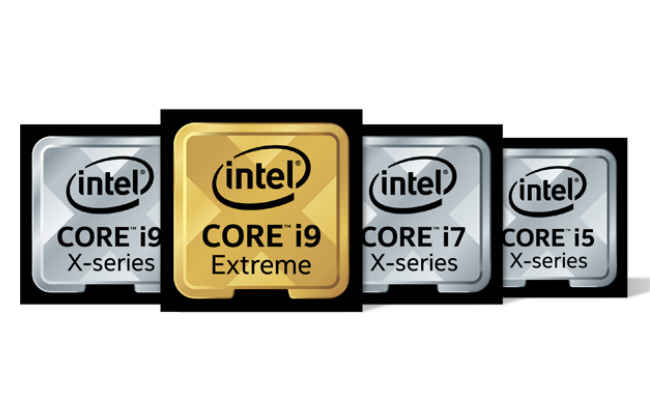 Will these be free of the Spectre and Meltdown flaws?
On paper, the answer to that is yes, as these new processors will come with a software pre-patch to mitigate the two issues. However, on a hardware level, all the 30 Intel processors are still vulnerable to Spectre and Meltdown.
New processors = New Motherboards
To accommodate all these new processors, Intel also announced its new range of H370, H310 and the B360. These are the more affordable chipsets for the 8th gen processors compared to the already available Z370 motherboards. However, unlike the Z370 which do not support USB 3.1 Gen 2, both the H-370 and B-360 motherboards support 4 ports each. Although, the all these new chipsets have lesser PCIe lanes. The best part is, all these new motherboards are now capable of carrying integrated WiFi, although it will all come to board partners which may not enable them to keep the differentiation between motherboards across price points.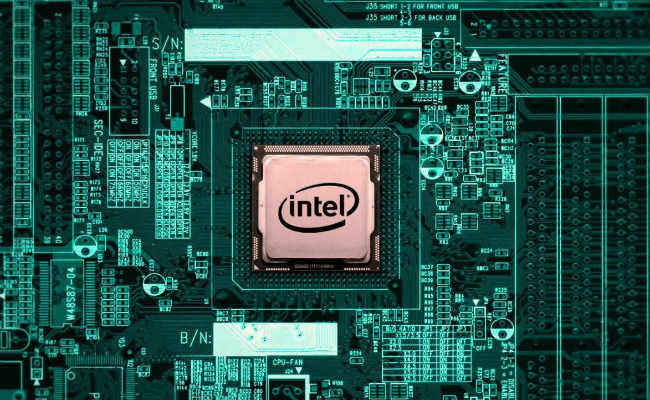 Considering everything, it seems Intel will be sparring with AMD quite heavily this year as well. The new range of processors should provide the company with enough firepower to push back the Red team. At that same time, though it is a bit confusing, Intel provides plenty of options for us, the customers. If you are buying a laptop this year, then you would have plenty of processor configurations to choose from and early performance tests indicate that AMD is a worthy competitor as well. The bad news is only for the DIY market, for which there are a new set of motherboards compatible with the 8th gen processors. Furthermore, there are some hardware level features which the recently launched Z370 (top of the line) motherboards miss out on and the supposedly affordable H370 will offer.
Apart from this, we are eager to see how Intel OEM partners will offer the recently announced G-series processors in laptops and other form factors. Only time will tell.