GPS Navigators
This year, we did a comparison test of the best GPS in-car navigators available in the market. The response to the test, from all the brands currently selling devices in India, was enthusiastic. The devices were even more exciting with some having a plain-Jane navigator blasting out directions as we drove around the city and then some. However, the gamut of features even the basic navigators are loaded with is quite a surprise.
Like last year, GPS navigators are still not really on the map of most consumers. From what we have been able to understand after receiving feedback from our readers, rolling down the window and asking someone for directions is still considered the safest option! Also, GPS navigators in India struggle at times because the routes, road layout and directions tend to change often – constructions, diversions, etc. to blame. This, for no fault of the device itself, hinders the precision of the overall navigation quality.
Another reason is the price of the devices themselves. The entry level ones start around Rs. 6,000, but the good ones are all upwards of Rs. 11,000. This not only creates a doubt in the consumer's mind about the necessity, but the alternative of free guidance from the auto-wallah seems a lot more enticing! Having said that, a GPS navigator is a must-have device if you travel a lot to different places, or happen travel at night where there may not be someone to ask around.
Garmin Nuvi 2565LM (Zero1 Winner)
This was the best performer in our GPS navigator comparison test. We were very impressed with the overall package offered – solid build with the rubberised back, excellent display, visually appealing user interface and possibly the best navigation quality, particularly with the precise voice commands. The maps are not the best 3D maps we have seen, despite the nuvi 2565LM costing a bit more than Rs. 17,500. But then again, there is no taking away the functionality of the device itself. For those of you who like to challenge yourself, there is the Eco-Drive feature that assesses your driving style and gives you an approximate fuel economy figure.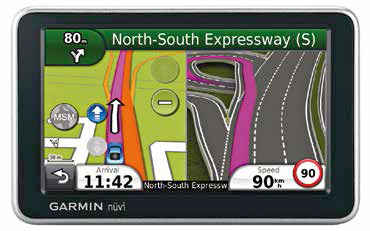 Worthy Mentions
MapmyIndia ZX250
Between the winner – the Nuvi 2565LM and MapMyIndia ZX250, the battle went down to the proverbial wire. Their build quality is very similar, and the display in both the devices is among the better ones in the entire category. Where the ZX250 takes the lead is with the quality of maps. While navigation quality is relatively similar, the Aura 3D Maps on the MapmyIndia navigator just take the navigation experience to a whole new level, unseen before. Every little elevation change is brilliantly rendered, and certain buildings and most monuments in their 3D avatar look brilliant on the map. For a classy navigation experience, this is the navigator to consider.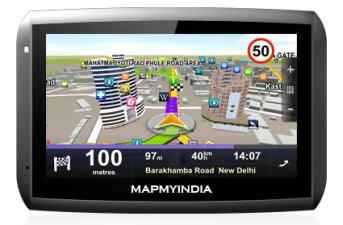 TomTom Via 125
The TomTom Via 125 is the most matter of fact GPS navigator we have tested. And we appreciate that immensely. Switch it on, and you straightaway have the maps open and ready for navigation. Other features are in a sort of secondary layer, which makes this the most easy-to-use navigator. The windshield mount stand is integrated on the device itself, making it easy to store. Maps have been updated as well for better address search support. Buy this if you want a device that is ready to guide you, without you having to cajole it into doing so!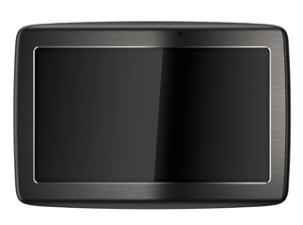 Visit page two to read Digit Zero1 Awards 2012: Wireless Routers (Click here to go back to Digit Zero1 Awards main page)
Wireless Routers
Wireless routers are a very obscure category for most users. This is mainly because most users are unaware of the intricacies involved in correctly setting up and managing a router. Keeping that in mind, we would classify a good router as one that would be easy to setup and one that offers hassle-free performance. Judging by the numerous routers that have passed through our test centre so far, we would have to say that over the years, TP-LINK has impressed us with the performance of their devices. Relatively cheap, almost all their routers blow the socks off the competition. They are also extremely easy to setup and quick to respond, while giving plenty of customisation options to the power user.
There are a few things that you need to keep in mind before purchasing a router though. Dual-band routers are only important if you have devices that are capable of operating in that band, and your network is so congested that a single-band router is insufficient. This is not an issue in the average home environment so most of you will not require a dual-band router. NAS is another feature that is featured on routers nowadays and in our testing we found that accessing most NAS drives is a headache. Routers like the WD MyNet N900 Central which have an in-built HDD seem to have much faster access times and will be a better option if speed is a priority. Such devices do come at a premium though.
USB 3.0 ports are mostly unnecessary, unless you intend to access your drive via LAN and not Wi-Fi, given the speed limitations. Gigabit Ethernet is an absolute must if transfer speeds are a priority, but for normal internet sharing and LAN gaming and such, a gigabit Ethernet port won't be required.
TP-LINK TL-WR841N (Zero1 Winner)
If it is performance you want, this is the router for you. The best performing router in our tests so far, this single-band router was almost twice as fast as most competing dual-band routers selling at more than three times the price. The signal strength was also excellent and while it lacks features such as USB, this much performance at such a low price (Rs. 2,000), nets this router our Zero1 award.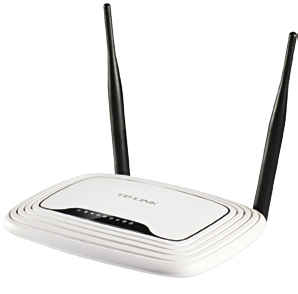 Worthy Mentions
TP-LINK TL-WR740N
At Rs. 1,100, this was the cheapest router in our tests and the performance at that price was astounding. The router performed much better than many of the more 'powerful' dual-band routers and though it is a very basic router, it does its job beautifully. For a basic home Wi-Fi setup, you really can't go wrong with this router.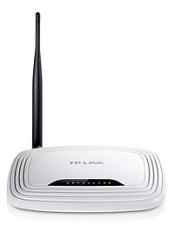 ASUS RT-N66U
This was the best performing dual-band router in our tests. It is a bit expensive at Rs. 13,000, but it does include almost everything that you would need from any router, including DD-WRT support. While the router has USB ports (2.0) at the back, setting up an HDD can be a pain and while it isn't really recommended, the option is present if you really need it. Performance at 2.4 GHz is a bit lacking and it is only in the 5 GHz band that this router comes into its own. That said, the range at which this router can operate (at 2.4 GHz) is quite good, even if
the speeds are comparatively lower than the TP-LINK TL-WR841N.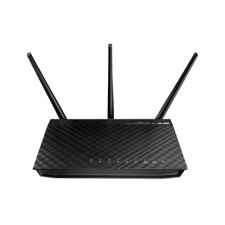 D-Link DIR 636L
This D-link router represents the best performance and value for money in the dual-band segment and even though it has a lower overall bandwidth (300N vs 900N) than monsters like the ASUS RT-N66U, the bandwidth should be sufficient for an average home user who wants/needs a dual-band capable router. The router itself has sufficient features for most usage scenarios and the USB port is just a bonus. Not a bad deal at Rs. 5,000.