Now that we have the flagships from both AMD as well as NVIDIA, by that we mean the R9 290X and GTX 780Ti, it is high time to get a comparison out before we get the dual-GPU flagships from both manufacturers -- if there ever will be one. While the GTX 780 was touted to be the flagship, AMD's introduction of the R9 290X tilted the scales in the favour of AMD which is why NVIDIA came out with the GTX 780 Ti. While the pricing scheme has remained the same with the NVIDIA card being priced way above the AMD card, the performance trend has changed for the better. AMD is no longer lagging far behind and that, coupled with the fact that the card is cheaper, makes the AMD graphics card seem a much sweeter deal. But that all comes down to where your priorities lie. Read on to figure out which card suits your definition of what a graphics card should do.
The competitors
| | | |
| --- | --- | --- |
| | | |
| | AMD Radeon R9 290X | NVIDIA GTX 780 Ti |
| Chipset | Hawaii | GK110 |
| Base clock | 1000 MHz | 876 MHz |
| Memory clock | 1250 MHz | 1750 MHz |
| Stream processors | 2816 | 2880 |
| Texture units | 176 | 240 |
| ROPs | 64 | 48 |
| Manufacturing process | 28nm | 28nm |
| PCIe 3.0 | Yes | Yes |
| 4K resolution support | Yes | Yes |
| Memory | 4GB | 3GB |
| DirectX support | DirectX 11 | DirectX 11 |
| OpenGL support | OpenGL 4.3 | OpenGL 4.3 |
| Power connectors | 8 pin 6 pin | 8 pin 6 pin |
| TDP | 250W | 250W |
| Dimensions (LxWxD) | 276mm x 99mm x 35mm | 267mm x 111mm x 35mm |
| Price | Rs.38,000/- | Rs.59,000/- |
---
Features
Mantle and DirectX
The AMD card has support for the new Mantle API which is due to be released in an update this december. The new API allows direct access to the onboard GDDR5 memory so game developers may be able to make better use of that memory for not only storing frames but also use up memory for loading maps which are usually put on the computer RAM. While this hasn't been implemented and there is a lot to consider before going for such an approach (like ensuring that performance doesn't take a hit while using the onboard memory), the possibilities it offers is new and has a lot of potential. Battlefield 4 is going to be the first game where we'll be able to see the new API in action. Other than that the card supports DirectX and that is not going to change for a long time. NVIDIA hasn't mentioned anything about Mantle so far and it's not as if only the R9 290 and the R9 290X are capable of using Mantle. Previous generation AMD cards will be able to render the Mantle API as well, so we are hoping to see some enterprising programmer to come up with a "patch" to make it happen.
AMD
1 -

NVIDIA

0
Raptr GeForce Experience and Shadowplay
The most recent addition to the NVIDIA environment would be the GeForce Experience widget which came along with the recent driver package. And close on the heels of the same, AMD launched a similar feature by incorporating Raptr's client into their drivers. What these two software do are the same, they collect information regarding your computer configuration and monitors your FPS. After a while this data is sent to their servers where a lot of similar data is collected. By analysing this information they can come up with the optimal configuration where you can get the most FPS at the highest settings possible without compromising on frame rate. The implementation of the system by both manufacturers needs to be looked at. NVIDIA's tool is created solely by them and is less intrusive compared to Raptr's client which pops up after each gaming session. However, Raptr has a better API which recognises games and incorporates an UI overlay similar to that of steam. Also, the whole community aspect comes into the picture with Raptr while GeForce Experience doesn't have that.
Another new feature that has been included is Shadowplay which allows you to save gameplay videos without having to utilise an external capture device. The feature is limited to cards that came after the GTX 660, so there aren't that many cards which you can try it out on.
AMD

1 -

NVIDIA

2

Memory
The AMD card comes with 4GBs of GDDR5 memory and the NVIDIA card has 3GBs of GDDR5 memory but that's not where the story ends. AMD's R9 290X offers a memory bandwidth of 320GB/s with a bus width of 512bit while NVIDIA's GTX 780 Ti gives you 336GB/s with a bus width of 384bit. The overall performance comes from the overall bandwidth and this is where the NVIDIA card gets ahead by a narrow margin. This marginal increment comes into play when you have memory intensive tasks like Anti-Aliasing, HDR lighting and high-resolution gaming. Till then they offer next to no advantage.
AMD

0 -

NVIDIA

0

Stream processors
The R9 290X has 2816 cores while the NVIDIA card has 2880 cuda cores. The NVIDIA card may have more cores but the AMD card has a better implementation because of which the OpenCL performance on AMD cards is way greater than that on the NVIDIA card. The aspect is demonstrated in our OpenCL benchmark so we aren't declaring any winners here.
AMD

0 -

NVIDIA

0

Texture units
The NVIDIA card has a clear advantage here with 240 texture mapping units against 176 units on the AMD R9 290X. This translates to 210 GTexel/s on the GTX 780 Ti while the R9 290X can output 176 GTexel/s.
AMD

0 -

NVIDIA

1

ROPs
The NVIDIA card has 48 ROPs against 64 ROPs on the AMD card. These are proportional to the other elements of the card and come into play in the final stages where all the data computed separately needs to be combined to give the final output on the screen, which is why we won't be scoring cards based on the ROPs they have.
AMD

0 -

NVIDIA

0

Floating point performance
The AMD hardware triumphs over the NVIDIA GTX 780 Ti when it comes to Single precision as well as Double precision floating point calculation. The AMD card can output a maximum of 5632 GFLOPS versus the NVIDIA card's 4500 GFLOPS of Single Precision floating point calculation. The performance difference scales similarly for Double Precision floating point calculations as well with the AMD R9 290X crunching 704 GFLOPS against 210 GFLOPS on the NVIDIA GTX 780 Ti.
AMD

1 -

NVIDIA

0
---
Build
Cooling
Both cards are stock so there isn't a lot to look forward to in this section. Even the heatsink design is similar to a large extent. Both have copper bottomed plates onto which we have aluminium fins. There are no heat pipes on both cards and the an design is also the same. A difference that we see right off the bat is that the AMD card's fins are closed off from the top while the NVIDIA card's fins are open ended. The end result is however the same since the plastic shroud on both cards help channel the air through the fins. AMD's heatsink, however, has more copper on the base to go with compared to the NVIDIA heatsink. All this hasn't brought much difference to the table since the AMD card still runs hotter compared to the NVIDIA GTX 780 Ti.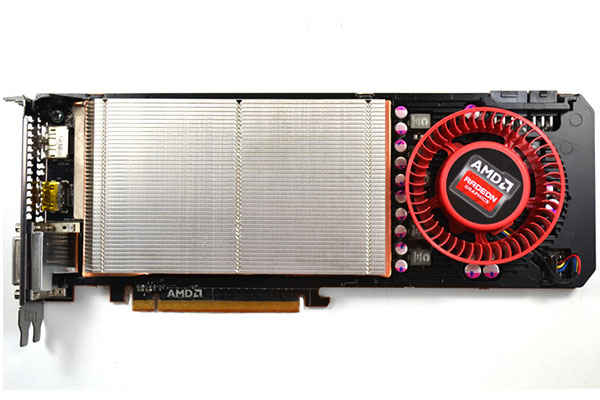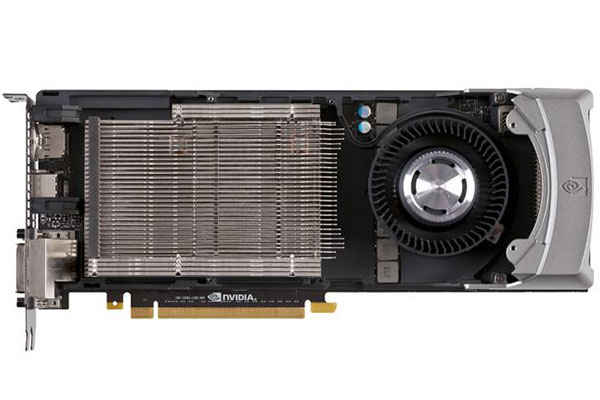 AMD

0 -

NVIDIA

0

Connectors
Both cards have the same set of connectors. They have
1x Display Port
1x HDMI Port
2x DVI Ports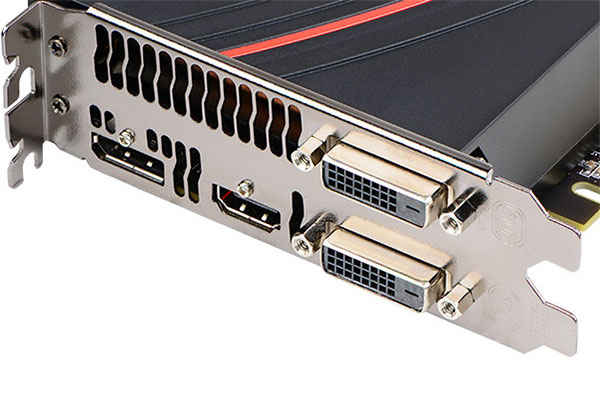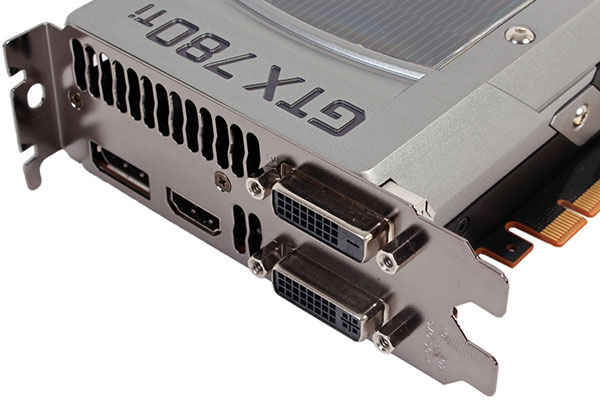 You'll notice that the AMD R9 290X card doesn't support VGA output anymore so even if you managed to use an adapter(adapters won't fit given the lack of sockets for the analog pins) you won't be able to obtain a VGA output. However, keeping in mind that these are flagship cards that support 4K resolution it really doesn't make sense to use a VGA output anyways. So yet again there will be no winner in this segment as well.
AMD

0 -

NVIDIA

0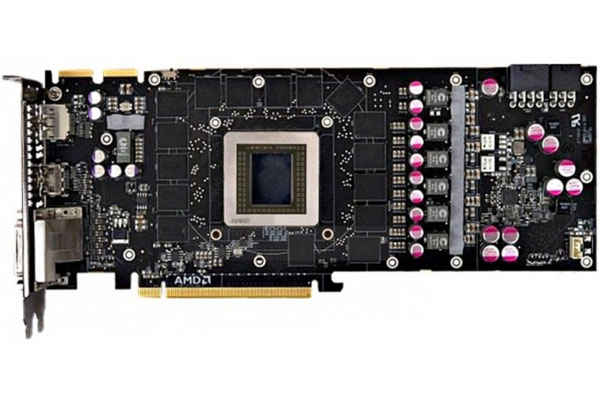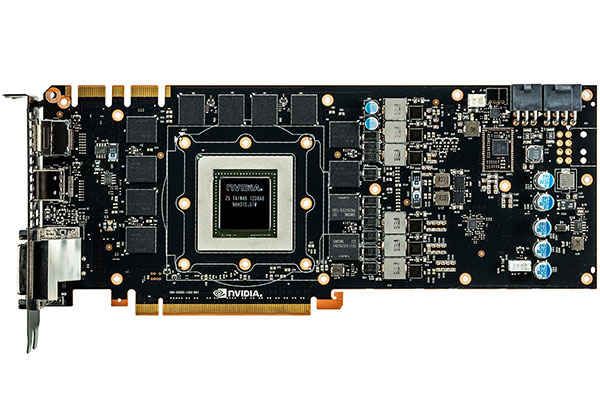 The PCBs from both competitors share a similar layout and both are using a black solder mask. All capacitors are solid state capacitors and seems like most of the components are evenly spaced apart.
Power
The NVIDIA card has a TDP of 250W and requires at least 42 Amperes on the 12V rail to work optimally. AMD on the other hand hasn't mentioned any numbers here so we're in the dark regarding this segment.
AMD

0 -

NVIDIA

0
---
Benchmarks
In this section we've decided the winner based on a 5% error margin. In other words, a card has to outperform the other by at least 5% in order to win that segment.
Synthetic
3DMark Firestrike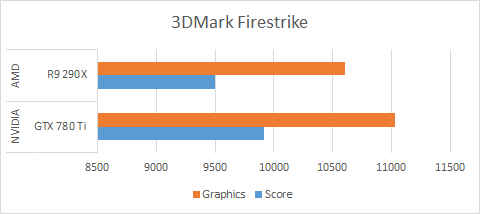 780 Ti Score Lead - 4.379%
780 Ti Graphics Lead - 3.99%
AMD

0 -

NVIDIA

0

Gaming
Bioshock Infinite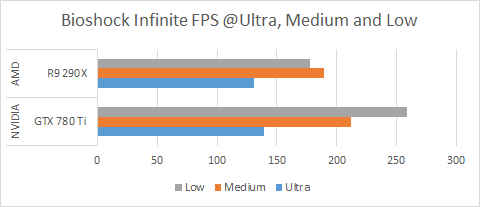 780 Ti FPS Lead - 6.50%
AMD

0 -

NVIDIA

1

Tomb Raider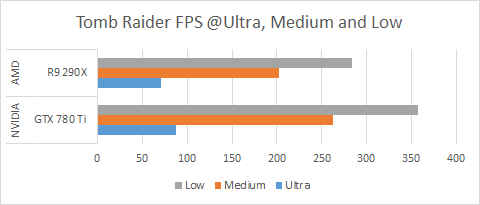 780 Ti FPS Lead - 23.90%
AMD

0 -

NVIDIA

1

Hitman Absolution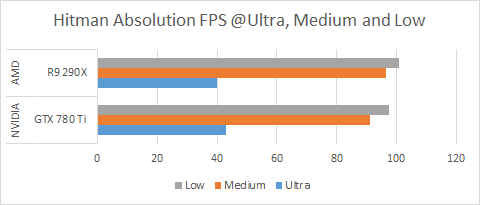 780 Ti FPS Lead - 7.5%
AMD

0 -

NVIDIA

1

Sleeping Dogs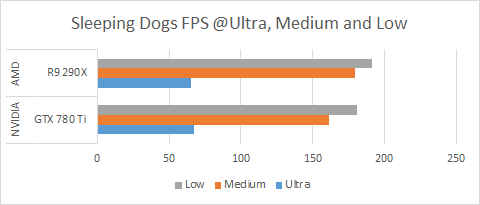 780 Ti FPS Lead - 3.38%
AMD

0 -

NVIDIA

0

Computation

OpenCL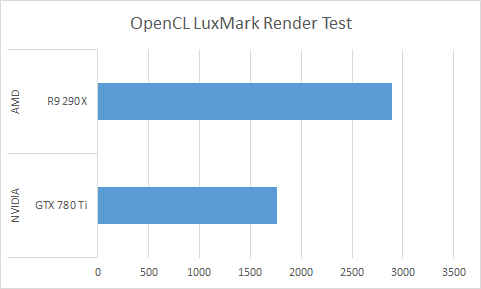 AMD R9 290X Lead - 64.70%
AMD

1 -

NVIDIA

0
---
Return on Investment
An important factor when it comes to the Indian consumer is the "Value For Money" factor. Going back about five years, we had the GTX 285 which was the highest performing single GPU card and even to this day it performs well. Most games released in each year don't have exhaustive graphical requirements given that plenty of them are designed to work on consoles as well. So any card bought today will perform decently 5 years down the line.
For tax calculation purposes, we in India use anything between 20-30% to calculate depreciation in value of computer hardware. We'll be using 25% in this calculation. So both cards over a period of five years will depreciate in value by the following table.

So at the end of five years you've lost Rs.44999 on the GTX 780 Ti and Rs.28982 on the R9 290X. Given that the performance difference between the two is barely anything, the price difference does bite NVIDIA on the rear especially since the ROI on both are pretty much the same.
AMD

1 -

NVIDIA

0
---
Winner
So at the end of the ordeal the final scores of the two competitors stand as follows


AMD

5 -

NVIDIA

6


This alone is not enough to decide the winner on the whole. When it comes to gaming the NVIDIA GTX 780 Ti is ahead of the AMD R9 290X by a small margin while the AMD tries to cover up for that with computational prowess. However, we're looking at desktop graphics cards here where the primary focus is on gaming performance and which is why the NVIDIA card takes the crown.