Vivo has been targeting the selfie-crazy smartphone audience for quite some time now. Its previous attempt at capturing the fancy of selfie enthusiasts was with the Vivo V5, which introduced what the company calls 'Moonlight selfie'. Instead of a front-facing flash, Vivo essentially used a bulb light that would always remain on when you select it from the camera app. The intended effect was to spread uniform light on the faces of the subjects in low light conditions.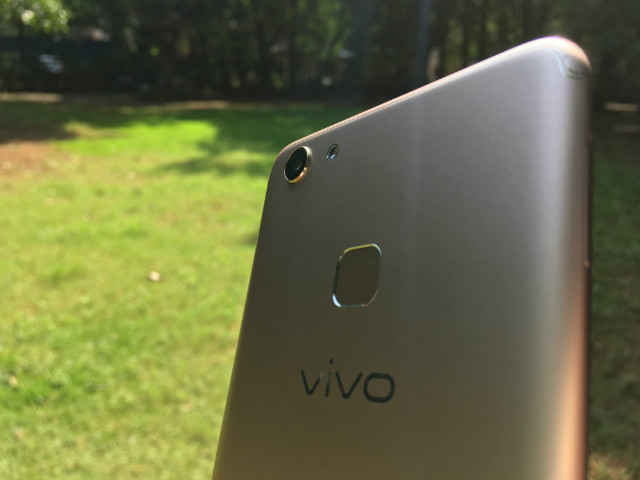 Continuing on that vein, the Vivo V7+, launched in India today, is an attempt to go for the overkill. Vivo has focused its efforts purely around the front camera, by using a 24-megapixel, 1/2.78" sensor on the front, and paired it with an f/2.0 lens and a host of software optimisations. These range from HDR, a Live Photos mode, a Portrait Mode, Group Selfie, and of course, the Moonlight Selfie. But, selfies are only one bit of the frankly large variety of use cases that a smartphone can be put to. That is exactly where the problem lies.
Performance
The Vivo V7+ is priced at Rs. 21,990, and is powered by the Qualcomm Snapdragon 450 chipset. This is essentially a low power chipset, and although Vivo may draw tangible battery life benefits by using a lower power SoC, the performance restrains already show on the Vivo V7+. Going through the smartphone, you immediately start spotting stutters and lags as you open more apps. Heavier applications like Amazon, Facebook and the likes take well over two full seconds to load, and this is with the phone being mostly empty (nothing apart from preinstalled apps). Naturally, this puts a question on gaming, and although we could not get to game on the device for today, we'll bring more of that to you soon.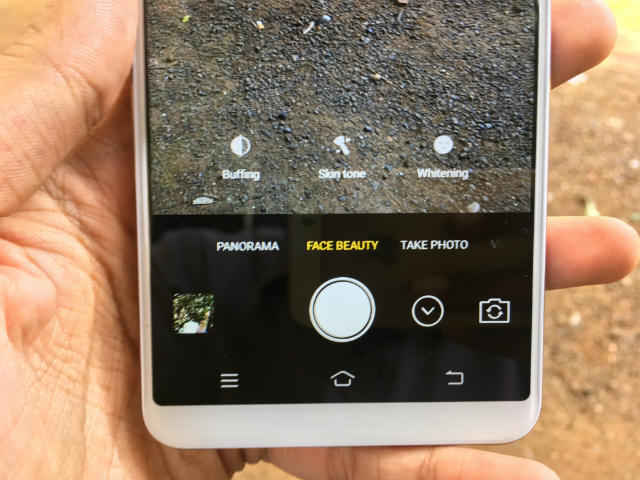 The Vivo V7+ has 4GB of RAM and 64GB native storage (expandable by up to 256GB), so storage and memory availability should not be any issue for most buyers of this phone. The phone's performance is decent when you're simply using the basic, necessary apps, but you will have to keep clearing the recently opened apps every now and then to free up memory and keeps things as smooth as possible.
Display and Interface
The Vivo V7+ is the latest to join the 2:1 aspect ratio display bandwagon, by using a 5.99" FullView HD+ IPS LCD display. The display offers nicely balanced colours, has a slight warm tone to it, and is quite pleasant to view content on. Sharpness and contrast levels are also well balanced, and saturation levels are nearly optimum, which makes content look quite pleasant. The larger display format, coupled with narrow bezels and a narrow form factor makes the Vivo V7+ quite easy to hold for a 6-inch display-equipped smartphone. This is one aspect that really works for the phone, and those who stream videos a lot will be quite fond of it.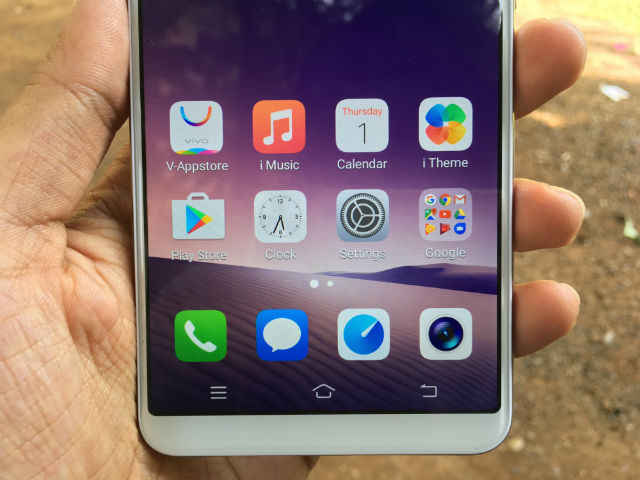 The interface now gets a new variant, with FunTouch OS 3.2. The interface has matured a little, but is yet to do away with the rather childish icons. It also appears to take a bit too much from Apple, be it with the camera features, the way the camera app is laid out, the overall interface, the control centre, and even certain icons (the Settings icon, for instance, is an exact copy of the one you'd see on iOS). The settings format has been reworked, and although it does not really take too long to find most of the phone's settings, it does not really add to usage efficiency or aesthetics (it is still a list). This makes it a bit redundant, as the customisation of the arrangement adds a learning curve for first-time users, and despite looking different from Android's own Settings format, does not add to the ease of usage or appearance.
Cameras
The front camera has a pretty high resolution sensor, and the impact of it shows in photos. Face sharpness and textures appear quite decent, and should be among the best in its class. While we can only give a comparative judgement once we test it further, the V7+ does quite well in standalone terms. But, the bokeh mode is a bit too artificial (it literally blurs everything but you), and the group selfie is essentially a panorama mode for the front camera, which is a little inconvenient to operate easily (particularly with shaking hands). It gets a ton of enhancement, skin tone correction and beautification features in case you are particularly concerned about showing up with skin blemishes. The rear camera also gets most of these features, and uses a lower resolution, 16-megapixel sensor. Here, too, sharpness of objects appear respectable on first impressions, although we'll have to test further to comment on the rest.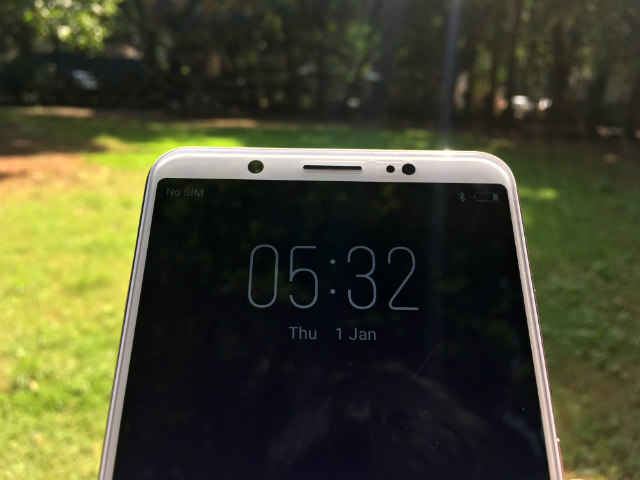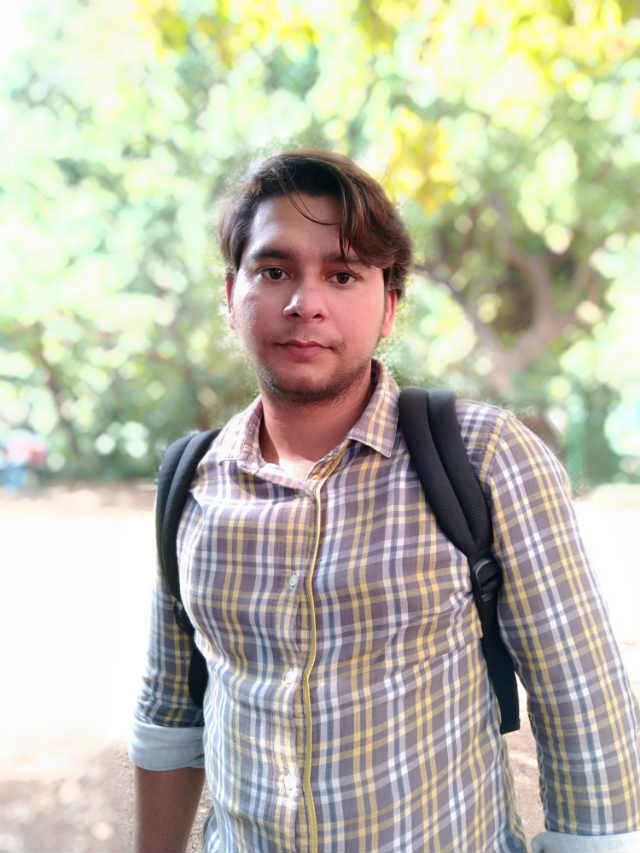 Bokeh selfie: Resized
Bottomline
The Vivo V7+ is aimed at young buyers who primarily use their phone(s) to watch videos and shoot self portraits. The battery life remains to be tested, although with a low power chipset, a low resolution display and a 3225mAh pack, it should provide respectable battery stamina. However, its performance is not among the best in class, which may become its biggest downfall. Will elements like the 2:1 display, a 'Hi-Fi' audio chip and all the selfie wizardry do the trick for Vivo? At Rs. 21,990, the competition appears quite stiff.