POCO launched its latest entrant in the market, the F5 5G. It's an upper mid-range device, that's built using POCO's core DNA in mind — performance. But as we found out in our review, it's also a device that offers more than just gaming to users. The cameras are good for the price, and it also brings with itself an impressive 12-bit display, a first for the segment to shake up the market. On the sidelines of its launch in India, we got in touch with Himanshu Tandon, Country Head, POCO India to understand what went into making this new phone, and the company's plans for the rest of the year.
Q. Tell us about the POCO F5 and what sets it apart from previous models and other smartphones in its price range?
The POCO F5 is made to continue the legacy of being the most potent smartphone POCO has ever released. With an Antutu score of around 1Mn, it distinguishes out as the first smartphone in India to debut with the Snapdragon 7+ Gen2 processor. The new chipset in the POCO F5 5G delivers lightning-fast performance for gaming, streaming, and multitasking activities. As well as a 16MP front camera perfect for taking selfies and taking part in video conversations, the POCO F5 also includes a triple camera setup that ensures stunning photos with remarkable sharpness and clarity. Featuring a 64MP primary camera, an 8MP ultra-wide camera, and a 2MP macro camera, the smartphone boasts new camera modes for trendy content creation. An uninterrupted and lag-free experience is made possible by the cutting-edge vapor cooling system, 120Hz refresh rate, and 5000mAh battery, especially throughout the day without having to worry about running out of power. The POCO F5 is a strong contender in its price category thanks to the 12-bit AMOLED display's vivid colors and clear images, which improves the overall viewing experience.
Q. POCO F5 will come with the latest Snapdragon 7+ Gen 2 chipset, what does this mean for the end consumers?
POCO F5 is a testament to POCO's commitment to delivering exceptional performance and durability in its devices. It comes equipped with the latest and most powerful processor from Qualcomm - the Snapdragon 7+ Gen 2, which boasts a similar architecture to the Snapdragon 8+ Gen 1. Moreover, it offers over 50% more CPU performance and 13% better power efficiency than its predecessor Snapdragon 7 Gen 1. In addition to this, POCO F5 5G uses a 3725mm² Vapor Chamber coupled with 14 Layers of Graphite sheets. The VC comes with diversion grooves which improves the heat dissipation capacity. As a result, the POCO F5 5G offers remarkable speed and performance, as evidenced by its impressive AnTuTu score of close to 1Mn, 969,903 to be specific. This makes POCO F5 5G a powerhouse that can handle even the most demanding tasks with ease.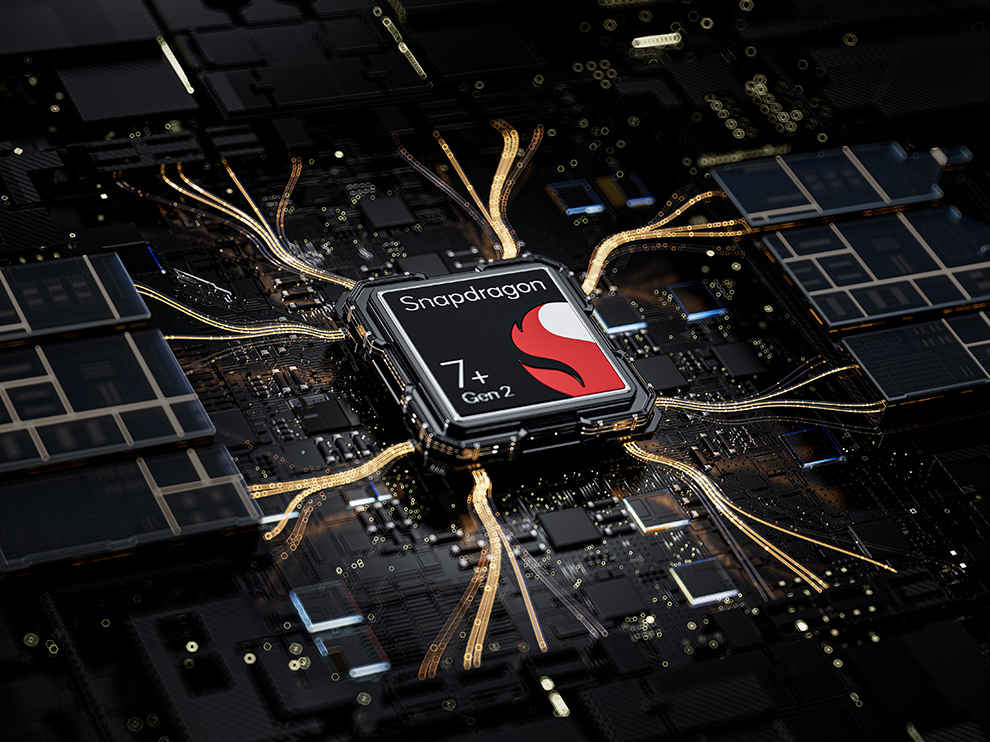 Q. Tell us about the design process that went into creating the POCO F5? Was customer feedback used in its development?
We at POCO regularly host fan events so that we can interact with our customers and learn about their needs and preferences by interacting directly with them. The customer feedback obtained through fan meetups was taken into consideration during the design process for the POCO F5. Customers emphasized the significance of having a powerful processor, a huge battery, and a good camera. Moreover, we did a poll check on the RAM/ ROM variant preferences of customers. These were the areas that we concentrated on while creating the POCO F5, and the design incorporates them with the turbine-like appearance that stands for peak and long-lasting performance. Moreover, we concentrated on these areas to produce a smartphone that performs better than competitors.
Q. How is POCO addressing the increasing demand for 5G technology in India, and what role will the POCO F5 play in meeting that demand?
Because of 5G technology, the smartphone market has undergone a significant change. To meet consumer needs and demands, we have proactively developed a 5G-ready product selection across a range of price points. One of the most affordable 5G smartphones on the market, the POCO M4 Pro 5G and POCO M4 5G, as well as the POCO X5 Pro 5G, POCO X5 5G, and POCO F4 5G, which each offer distinctive features across various price ranges, have already been released by us. Furthermore, we are committed to upholding our belief that we should only offer devices that are cutting-edge in 5G technology in terms of innovation and performance. Although 5G will play a significant role in our overall product strategy, we'll make sure that our devices offer a full suite with an equal emphasis on all user experience facets. The POCO F5 will support 12 different 5G bands and consumers will be able to access high-speed internet connectivity and benefit from the newest 5G features and technology on a variety of 5G networks around the world.
Q. What are POCO's future plans and vision for the Indian market, including upcoming product launches and expansion strategies?
At POCO, we boast an extensive range of products that cater to a diverse set of customer needs and budgets. Our C-series is tailored to the budget-conscious consumer, offering exceptional value for money. Moving up the price spectrum, our M-series products priced between 10K and 15K come with advanced features. For customers seeking high performance, our X-series priced between 15K and 25K is an ideal fit. And for the ultimate user experience, our flagship F-series is the way to go.
As a brand, we are dedicated to providing our customers with the latest in technology. To that end, we have decided that all our new products priced above a certain threshold will be 5G-enabled. We plan to introduce 5G devices in the market at around the 12,000 INR price range, and we are confident that they will meet all the necessary standards for a seamless 5G experience.
We have certain products in the testing phase which we are going to launch very soon in India. It includes a 5G-enabled M-series product and a totally new product segment, i.e. TWS Buds. We cherish our community's feedback, and we use it to improve and launch new products and enhance user experiences.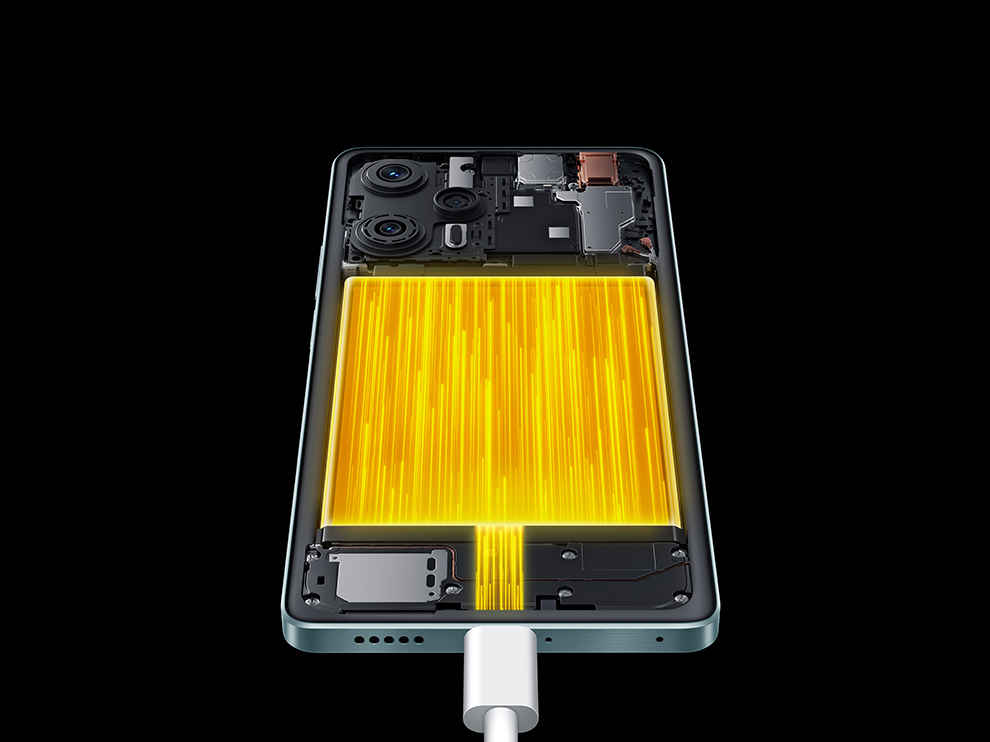 Q. What are your insights on the current market trends in the smartphone industry, including consumer preferences, demands, and expectations?
The smartphone industry is constantly evolving, and with the changing preferences and expectations of consumers, manufacturers need to innovate and offer new features, technology, design, and sustainability to remain competitive. In response to the increasing demand for on-the-go social media and content consumption, work and study from home, and the influence of content creators, smartphone brands are now offering premium, affordable, and mid-range devices with high-end features, 5G access, better cameras, slimmer designs, and contemporary ergonomics.
One of the most significant factors driving demand for smartphones is the need for 5G connectivity. With 5G networks becoming more widely available worldwide, consumers are seeking smartphones that can take advantage of the enhanced network capabilities, providing faster download and upload speeds, reduced latency, and improved reliability.
Camera features are another crucial factor for consumers when choosing a smartphone, with high-resolution sensors, multiple camera lenses, and advanced AI features being highly sought-after. Consumers are also becoming increasingly choosy about display quality and screen size, with many preferring larger screens with high resolution and fast refresh rates for a better overall experience.
Battery performance has also become an essential consideration, with long battery life and fast-charging features expected in good smartphones. Consumers now rely on their phones all day, and they expect their devices to last an entire working day on a single charge.
Additionally, keeping smartphones up to date with OS and security updates is critical to closing off known loopholes that cybercriminals can exploit. By keeping smartphones updated, users can reduce the likelihood of inadvertently introducing ransomware or malware.