OnePlus 9RT has officially launched in India and is the latest phone from OnePlus to be powered by the Snapdragon 888 chip. The OnePlus 9RT is an upgrade to the OnePlus 9R which debuted alongside the OnePlus 9 and OnePlus 9 Pro back in March 2021 as an affordable flagship phone in the lineup. The OnePlus 9RT brings Snapdragon 888 SoC, a slightly larger AMOLED display, an upgraded 50MP main camera, Bluetooth 5.2 and comes in two new colours: Nano Silver and Hacker Black. We received the Hacker Black colour which has a matte finish on the back and took it for a spin, testing its performance metrics with those of the OnePlus 9R and OnePlus 9. Here's what we found out.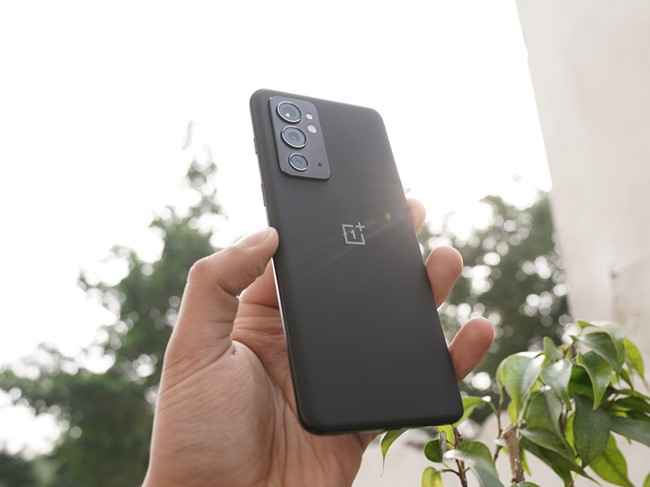 OnePlus 9RT: Specifications
The OnePlus 9RT is powered by the 5nm Qualcomm Snapdragon 888 chipset with an octa-core CPU and Adreno 660 GPU. The octa-core Kryo 680-based CPU consists of a prime core that is running at upto 2.84GHz followed by three performance cores running at 2.42GHz along with four power-efficient cores clocked at 1.80GHz. This is paired with 8GB/12GB LPDDR5 RAM and 128GB/256GB UFS 3.1 storage options to choose from. The phone runs on OxygenOS 11 which is based on Android 11.
OnePlus 9RT features a 6.62-inch Full HD+ AMOLED display that supports 120Hz refresh rate, 600Hz touch polling rate and has a punch-hole notch cutout for the 16MP selfie camera. There is a 50MP main camera that uses Sony IMX766 sensor with OIS, a 16MP ultra-wide camera with 123-degree FOV and a 2MP macro camera. Unlike the OnePlus 9 and 9 Pro, the cameras on the 9RT are not tuned by Hasselblad. The phone comes equipped with a 4,500mAh battery that supports 65W fast charging.
OnePlus 9RT: Performance and Gaming Review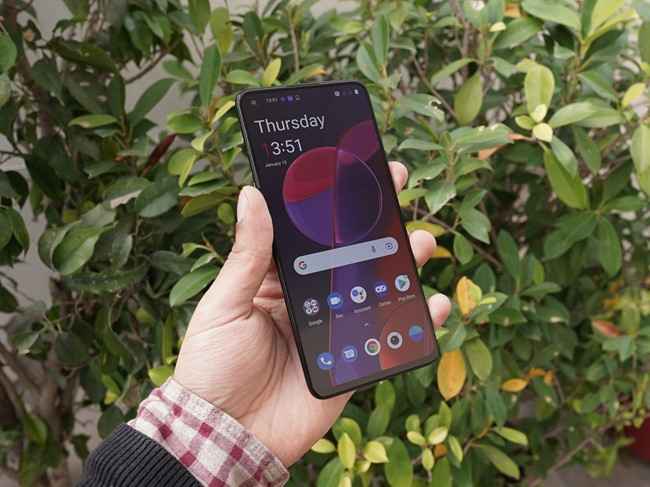 The OnePlus 9RT banks on the powerful combo of Snapdragon 888 paired with OxygenOS 11 which results in the smooth performance I experienced while using this phone. In classic OnePlus fashion, the OxygenOS 11 on the 9RT is now much refined and offers a fluid and lag-free experience while the latest OxygenOS 12 which has only been seeded to the OnePlus 9 and 9 Pro is riddled with bugs and substandard user interactivity. I did not experience any lags or errors while using the OnePlus 9RT and the overall experience of opening and closing apps, switching between apps and general day-to-day performance remained effortless.
In synthetic benchmarks, the OnePlus 9RT performed really well and we also compared the metrics with the OnePlus 9R and OnePlus 9 to give you an idea of the kind of upgrade you are getting with this new phone.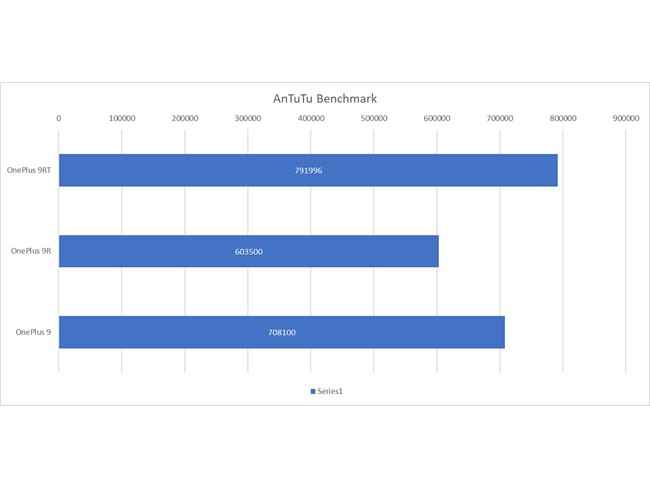 The OnePlus 9RT received a score of 791996 points in the AnTuTu benchmark while in Geekbench tests it was awarded 1127 points in single-core tests and 3443 points in multi-core tests.
In comparison, the OnePlus 9R received a score of 603500 points on AnTuTu while the OnePlus 9 got 708100 points.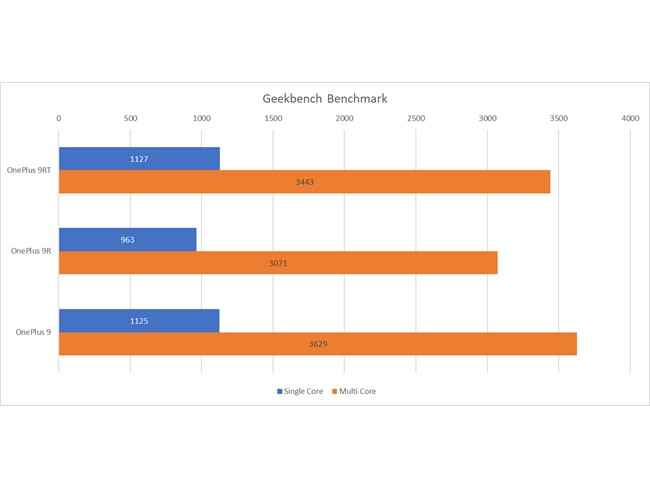 Coming to Geekbench results, the OnePlus 9R received 963 points in single-core tests and 3071 points in multi-core tests while the OnePlus 9 got 1125 points and 3629 points respectively.
Next, we ran multiple instances of PC Mark Work tests which run performance-heavy workloads such as photo and video editing, web browsing and more to determine how a phone performs in carrying out day-to-day tasks. The OnePlus 9RT was awarded a score of 12957 points on the PC Mark test which is higher than both the OnePlus 9R and OnePlus 9. This means that the 9RT is much better optimized to run these tasks efficiently.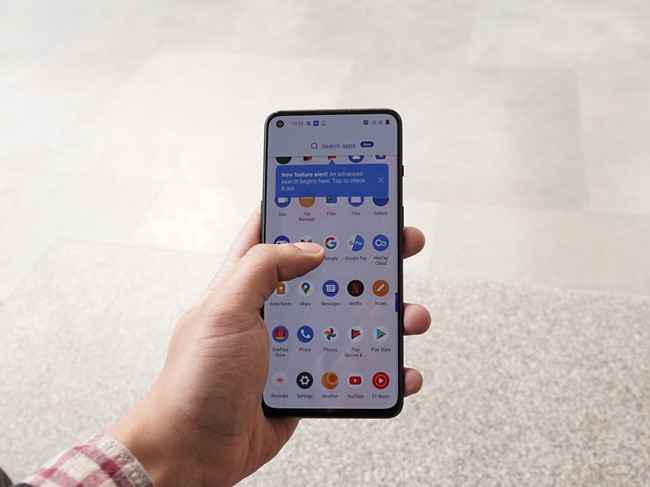 We also ran multiple instances of CPU Throttling tests which loads the CPU with different operations to check whether the phone throttles performance under extreme workloads. We found out that the 9RT throttled to 86% of its maximum performance when the test ran for 15 minutes which is pretty basic and in line with other Snapdragon 888-powered phones.
However, we ran the same test again, albeit for a longer duration (30 minutes) where no thermal throttling was detected. This means that the OnePlus 9RT is very much capable of offering peak performance for a sustained time and you can game on it for hours without any worries.
For dissipating heat quickly, OnePlus claims that the 9RT has a vapour chamber measuring 19067.44 mm2 which is 59% larger than the OnePlus 9 Pro. It can distribute and transfer all the heat generated by internal components towards the back panel and the metal chassis. We can safely say that this solution is perfectly working as the phone is able to handle intensive tasks without compromising on performance making it one of the best phones for gaming.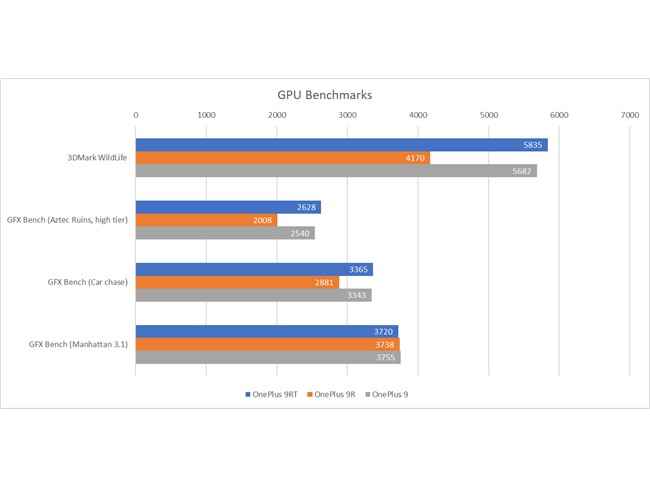 In GPU tests like 3D Mark and GFX Bench, the OnePlus 9RT performed well, besting both the OnePlus 9R and OnePlus 9. In 3D Mark, the 9RT received a score of 5835 points which is better than the scores of the OnePlus 9 and 9R. Similarly, GFX Bench awarded it 2628 frames, 3365 frames and 3720 frames in Aztec Ruins, Car Chase and Manhattan tests which leaves the other two phones in the dust.
We also tested the gaming performance of the OnePlus 9RT by playing a couple of rounds of Call of Duty Mobile (COD Mobile), Battlegrounds Mobile India (BGMI) and Asphalt 9, to name a few.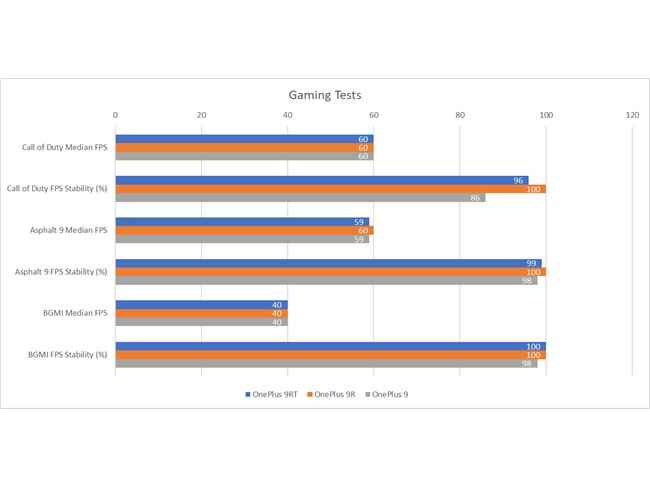 According to the data recorded by Gamebench metrics, the OnePlus 9RT is capable of running COD Mobile at 60 FPS with 96% stability which is great. It can run Asphalt 9 at consistent 59 FPS-60 FPS and 99% stability while BGMI ran at 40FPS at 100% stability on high-quality graphics and frame rates.
Now, these numbers may not be indicative of real-world performance but in my time with the OnePlus 9RT, it feels equally powerful as its siblings, the OnePlus 9 and 9 Pro. In some cases, the OnePlus 9RT offers better performance especially when it comes to gaming as it is one of those rare phones that run-up to its full potential and can sustain it for a long time.
Next, we will be trying out the cameras of the 9RT, pitting it against the competition for our full review.
OnePlus 9RT: Should you buy it?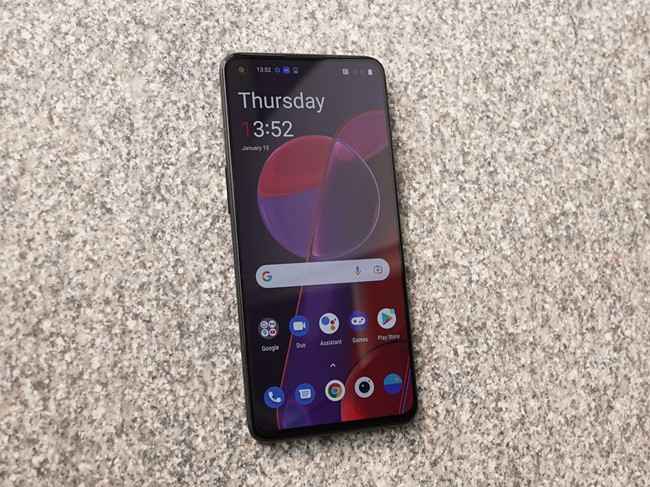 From a performance and gaming standpoint, the OnePlus 9RT pulls no punches and can provide an all-rounded experience. Be it daily activities like browsing, watching videos on YouTube, listening to songs on Spotify and watching movies on Netflix to things like intensive gaming or performance heavy tasks like video editing, the OnePlus 9RT is undoubtedly a superior phone for its asking price.
I was left impressed with some of the minute things like the synergy between the Snapdragon 888 and OxygenOS 11 along with the fact that this phone has a large vapour chamber to handle thermals which allows it to run games without any strain or throttling.
If you are someone, who's looking to buy a phone under Rs 45,000, the OnePlus 9RT is a refreshing upgrade to the OnePlus 9R. In fact, now that I'm using the 9RT, I believe it should have been the bearer of the OnePlus 9R moniker instead of the phone that we got last year.