The cost of entry into the Indian smartphone market has grown over the past couple of years. With Chinese BBK Electronics pumping money into the offline segment through Oppo and Vivo, Xiaomi holding steady in the online space, and Samsung continuing its edge in the overall market, success is tough to come by. So, how does Chinese mobile manufacturer Transsion Holdings think it can succeed? Well, a brand called Infinix may have something to do with it.
The name Infinix might be new to customers here, but Transsion has been doing business in India for a while now, through its other brands, Spice and Itel. The company plans to target offline markets with those two, while it has a third brand called Tecno to tackle the premium space. Infinix is its answer to the likes of Xiaomi, that battle it out in the online space. And leading that charge is a phone called the Infinix Zero 5.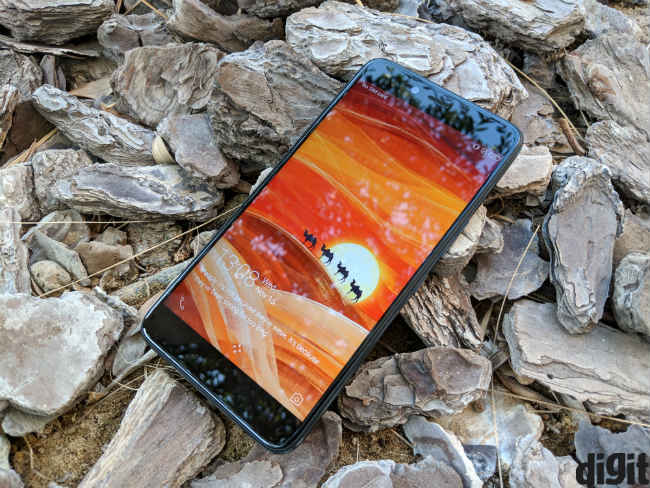 If specs matter
If specs do matter, the Infinix Zero 5 wouldn't disappoint. It has telephoto and wide angle cameras on the back, a 16 megapixel sensor on the front and 6GB of RAM. The company is selling the phone in two variants, with the Zero 5 sporting 64GB storage and the Zero 5 Pro bringing 128GB ROM. All of that is accompanied by a large 5.98 inch 1080p display and metallic unibody design, with eye-catching colours.
But, while Infinix wants to impress you with its specs, the MediaTek Helio P25 chipset inside may not go down too well with all customers. In our experience with this processor on other devices, it has proven to be quite efficient, though it's not an absolute performance monster by any stretch. In fact, it routinely falls behind the Snapdragon 625 in most tests.
Performance and usage
As far as regular use case scenarios are concerned, our brief time with the Zero 5 has been somewhat underwhelming. Infinix's XOS looks dated, while the phone itself isn't the fastest either. That is not to say that this is a laggy device. It will likely do the job for day-to-day activities, but it doesn't particularly qualify as "snappy".
We were able to make the device faster by reducing animation scales to 0.5x from Developer Settings. Yet, it's slightly slower than we would expect from phones with 6GB RAM. The only other phone in this range that sports such a spec is the Coolpad Cool 1, and that phone felt faster than this one. The good news is that Transsion can make the phone faster through software updates, if it chooses to make the UI lighter.
We were able to run some performance benchmarks. Here are the results.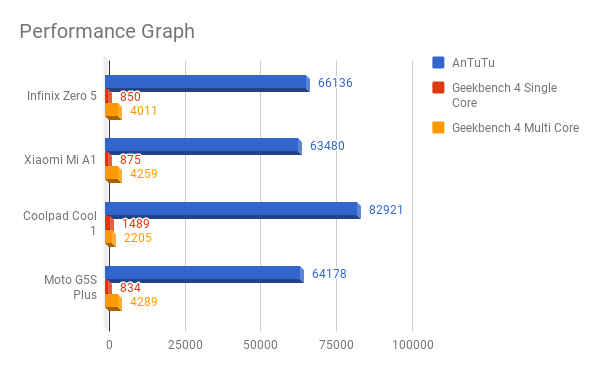 Display
The near 6 inch display is an important element of the device. It's an LTPS IPS panel that produces reasonably bright colours and decent contrast. For those watching a lot of videos on their phones, the display here shouldn't disappoint. However, it does feel sticky to touch, which is likely because there's no oleophobic coating on it and an older version of Gorilla Glass has been used. The company says there's 2.5D Gorilla Glass here, though it doesn't confirm which version.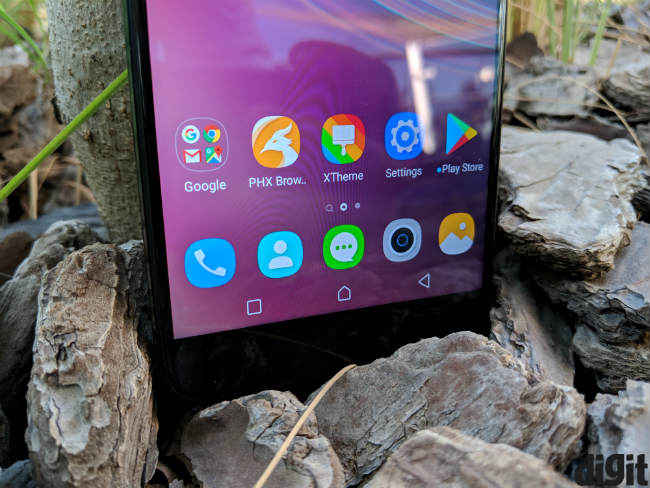 Design
The Infinix Zero 5 looks quite attractive in pictures. The company is offering red, black, gold and a "bronze gold black" variant of the device. And all of these colours look quite attractive on the metallic design. It looks very similar to the Nexus 6P (review) and Huawei P10, with a black bar on top of its rear camera, though it doesn't have a camera bump. So, while it is an attractive design, it cannot be called a particularly "new" design.
Also, the phone is rather large and would probably make sense only to phablet lovers. It makes no efforts to allow single handed usage. The front bezels are quite thick and the phone has a wide form factor that will usually require both hands. Lastly, the red variant comes with white plastic strips on the front, that may not be attractive for everyone.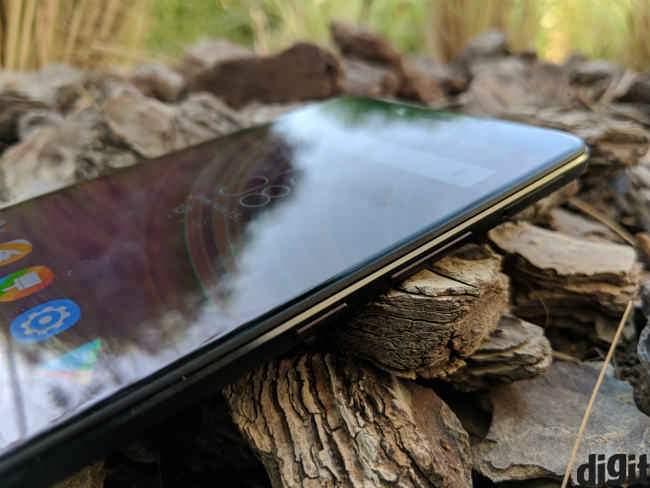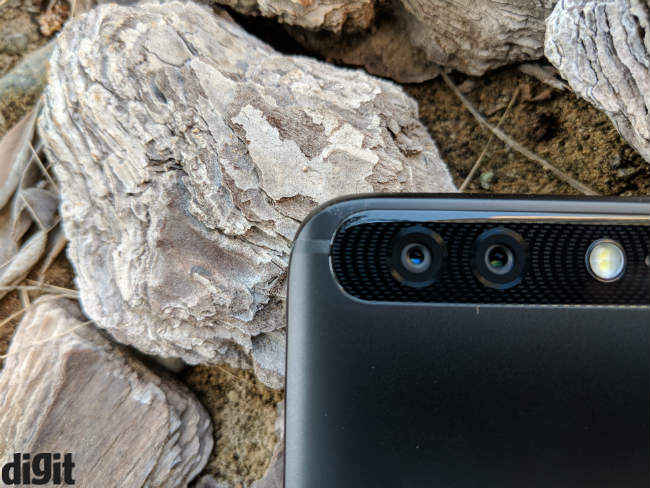 Camera
The camera is of course the USP here. It allows Portrait mode photos, 2x optical zoom and up to 10x digital zoom. Photos shot in daylight seem decent and photos go from shutter to gallery immediately, though focus times are noticeably slow. That might put the camera on this phone behind the Mi A1 (review), but we have more tests to go before we can confirm. On first impressions, the camera lacks details and sharpness, but colours are quite impressively true to source when shooting in daylight conditions. Low light photos do look underwhelming though.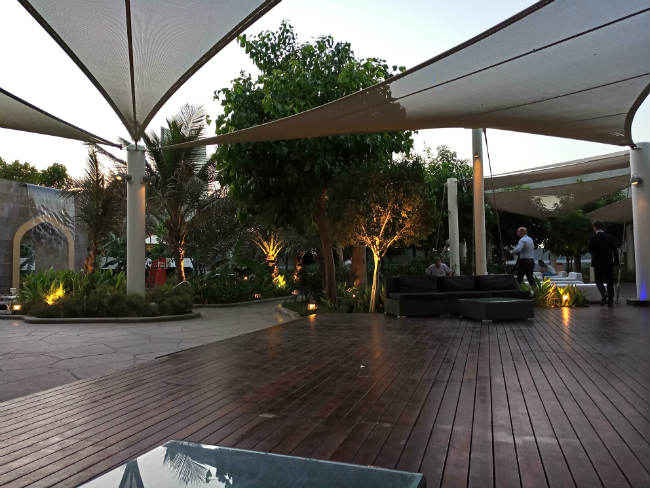 Infinix Zero 5 camera samples (resized for the web)
There's also a portrait mode on the device, that can be accessed by swiping left on the camera app from the auto mode. The portrait mode takes a while to process images and seems inconsistent. In a few shots, the blur seemed to creep onto the subject's edges, which is not the ideal result from any two-camera setup. Again, the good news is that Infinix can improve things with a few software updates.
Battery
Battery life is one of the winning elements of the Infinix Zero 5. We were able to run a preliminary test on the device using the PC Mark Work 2.0 battery test. It lasted 12 and 26 minutes on this test, which puts it in the above average range so far. We're yet to run more controlled tests on the device and regular use cases are to be tested. However, from a first impressions point of view, the PC Mark test does give us reasons to be excited.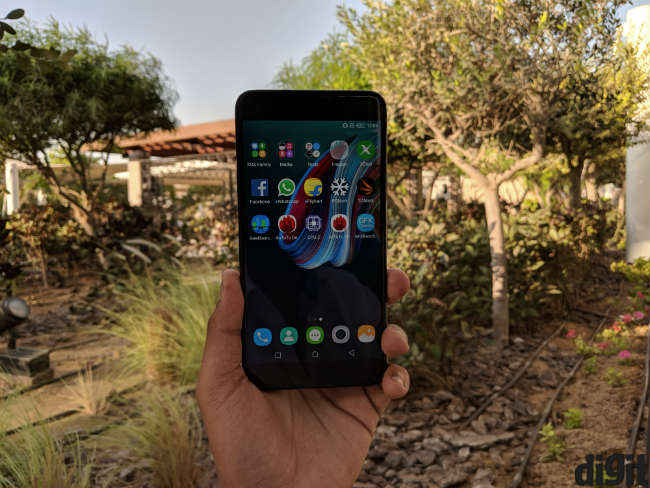 Will this work?
The Infinix Zero 5 is a phone made for the online space. It has the specifications to impress buyers and it's priced competitively. That said, there are a few rough edges that the company will need to work out. With the right software updates, the company may have a winner on its hands.