It has been a busy week to say the least. We've seen three very big names in the smartphone world launch a total of six devices in India within a span of seven days. First up was the Moto Z2 Play, the company's second take on its innovative modular smartphones. This was followed by the return of Nokia with three new Android-powered phones. And today Samsung launched two new devices in its Galaxy J series of smart devices. For the purposes of this article, we're going to talk about three main devices amongst the six, namely the Nokia 6, Samsung Galaxy J7 Pro, and the Moto Z2 Play. These three devices are priced very differently, but are very important to each manufacturer. Let's take a look at what each device has to offer. Keep in mind that this is NOT a specification comparison, but rather a look at what each device has to offer for its price.
| | | | |
| --- | --- | --- | --- |
| | Nokia 6 | Samsung Galaxy J7 Pro | Moto Z2 Play |
| Price | Rs. 14,999 | Rs. 20,900 | Rs. 27,999 |
| Display | 5.5-inch Full HD | 5.5-inch Full HD | 5.5-inch Full HD |
| Processor | Qualcomm Snapdragon 430 | Samsung Exynos octa-core | Qualcomm Snapdragon 626 |
| RAM | 3GB | 3GB | 4GB |
| Storage | 32GB | 64GB | 64GB |
| Rear camera | 16MP | 13MP | 12MP |
| Front camera | 8MP | 13MP | 5MP |
| Android version | Android Nougat | Android Nougat | Android Nougat |
| Battery | 3000mAh | 3600mAh | 3000mAh |
Nokia 6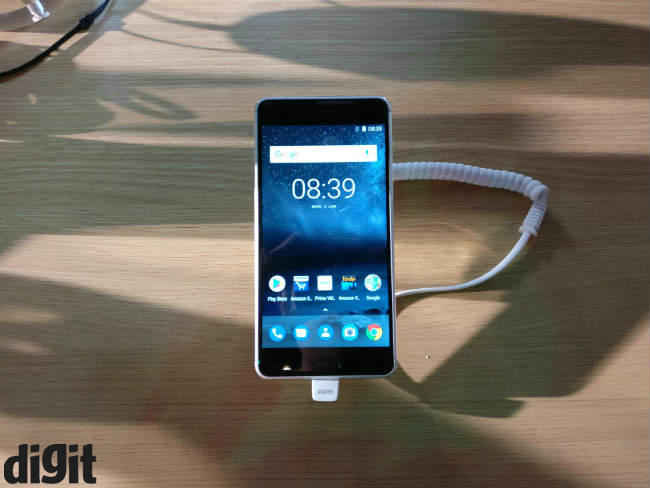 After its attempts with Symbian and Windows Phone, the company has finally launched a smartpowered by Android. Unlike the Nokia X series, which ran a heavily forked version of Google's mobile OS. The Nokia 3, 5, and 6 runs stock Android with Nougat and have promised up upgrade the devices to Android O when it becomes available.
The Nokia 6 is currently the most expensive smartphone in the company's lineup. As such, has the challenging task of acting as its flagship product till the Finnish manufacturer finally launches its rumoured Nokia 9 smartphone. Further, Unlike the Nokia 3 and Nokia 5 that are offline exclusive (which may be a very smart move), the Nokia 6 is online only, which means it will be against some formidable competition by the likes of Xiaomi and others.
Samsung Galaxy J7 Pro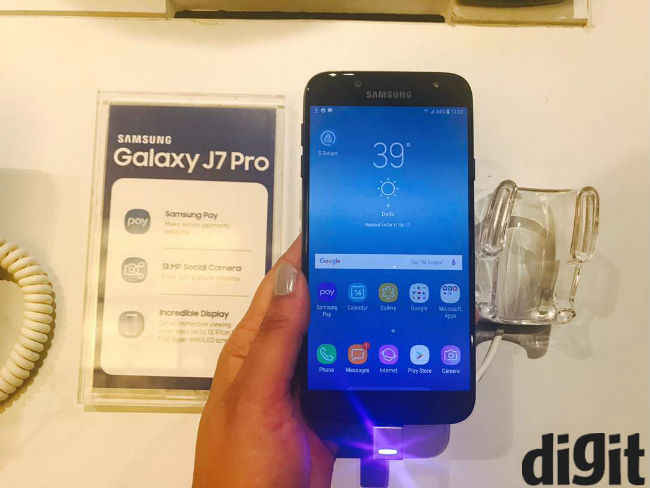 While Samsung's Galaxy S series of devices may be the most interesting devices in its lineup. It is the Galaxy J-series, which sells the most. As per a report by Trendforce, Samsung was the only brand in Q1 2017 to register growth and that was reportedly because of the sales of its Galaxy J series of devices.
The Galaxy J7 Pro and the Galaxy J7 Max also come with a new Samsung Pay Mini feature. As the name would suggest, this is a lighter version Samsung Pay that was launched earlier this year. Unlike the standard Samsung Pay, this version of the service does not save card data and instead works with e-wallets like Paytm and UPI.
Moto Z2 Play
Moto seems to have nailed the modular design with its Z series of smartphones thanks to the way it implements the MotoMods. Unlike the LG G5 and its modular components, the MotoMods could be slapped on the back of any Z series device without the need to turn if off. With the Moto Z2 Play, the company has also reiterated its commitment to modular design unlike LG, which ditched the whole thing after the LG G5.
Further, the company also launched a few more MotoMods like an improved version of the JBL SoundBoost mod as well as a controller mod for gaming. So anyone who has purchased a Z series smartphone can rest easy knowing that Moto will not be abandoning them and they will have new mods to play with.