Xiaomi announced the Redmi 9 Power just last week as its fifth smartphone in the Redmi 9 lineup with a new design and quad-camera array on the back. It is the latest budget offering from the house of Xiaomi and is based on the Redmi Note 9 4G that was announced in China in November. The Redmi 9 Power is aptly named as it is equipped with a large-capacity 6,000mAh battery with fast charging support and caters to the sub-Rs 12,000 price range.
Xiaomi Redmi 9 Power is priced starting at Rs 10,999 for the base variant with 4GB RAM and 64GB storage. There is a 128GB storage option as well which is priced at Rs 11,999. Xiaomi is offering the phone in four colours-- Mighty Black, Blazing Blue, Fiery Red and Electric Green to choose from.
Xiaomi Redmi 9 Power First Impressions
The Redmi 9 Power features a 6.53-inch Full HD+ (2340 x 1080 pixels) resolution display with 400 nits peak brightness. Watching movies on the large screen and using the phone, in general, is a very nice experience as far as the phones in this budget segment go. The screen is also topped with a layer of Gorilla Glass 3 for protection against regular wear and tear.
The phone has a new design on the back with a textured finish and the brand's name emblazoned that is bound to grab eyeballs. That said, the phone has a plastic build measuring 9.6 millimetres and weighs 198 grams.
The Redmi 9 Power is powered by the Qualcomm Snapdragon 662 processor with an octa-core CPU and Adreno 610 GPU. In our initial usage, the phone was able to run Call of Duty: Mobile at medium graphics with ease and at playable frame rates. We are yet to experience a lag while performing any action on the phone including typing, using the camera or just watching videos online. However, we will be pushing the phone through our testing process for the full review and will have a clear verdict on the performance after detailed use.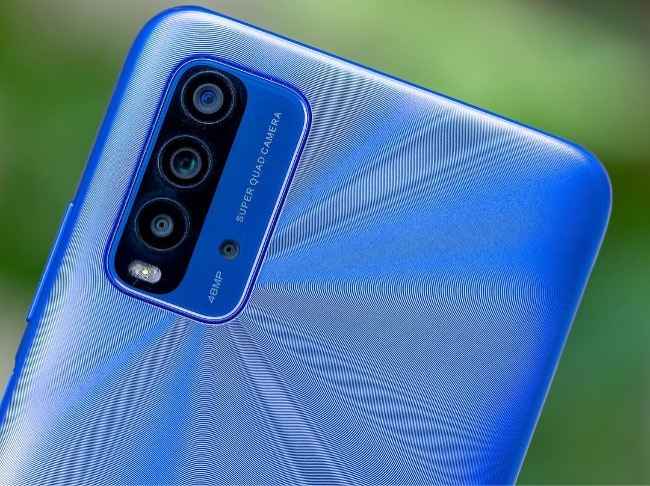 The quad-camera setup on the Redmi 9 Power is simple and easy to use. The camera app lets users switch between normal and pro modes and users can even choose to shoot in 48MP resolution.
We think the Redmi 9 Power is most definitely a promising smartphone in the budget range from Xiaomi. To know more about our initial impressions of the Redmi 9 Power, you can watch our First Impressions video of the Redmi 9 Power embedded below.