When it comes to gaming smartphones there are only a few options available to regular mobile phone gamers in India. This year was no different as we saw only a handful of dedicated gaming phones make it to the country. By a dedicated gaming phone, we mean a phone that's been specially designed and tuned to run games on a high refresh rate screen with enhancements like trigger buttons, high touch response rate, game mode, thermal management system, RGB shenanigans and more. These phones are known for providing top-of-the-line features and an overall sustained performance that can take on the most demanding of titles without breaking a sweat.
Winner: Asus ROG Phone 5 (Buy here)
The Asus ROG Phone 5 is the undisputed champion and gives you an unfair advantage when playing games on it. With pressure-sensitive shoulder triggers, fast touch latency rate, over 300Hz touch sampling rate and the X Mode, the ROG Phone 5 is the best gaming smartphone to play some of the most demanding games like PUBG New State, Call of Duty: Mobile, Genshin Impact and more. It's got a really nice and large display that gives you a wide screen-estate to play around with and is coupled quite nicely with a pair of stereo speakers and amplifiers that are very loud and don't let you miss out on any in-game audio so you can rest assured you'll hear enemy footsteps as they zero-in on your location and use it as a tactical advantage. Moreover, you can choose from a range of gaming contraptions like the Aero Active Cooler, Kunai Gamepad and more to make your experience more wholesome and enjoyable.
Click here to read the full review
Runner Up: iQOO 7 Legend (Buy here)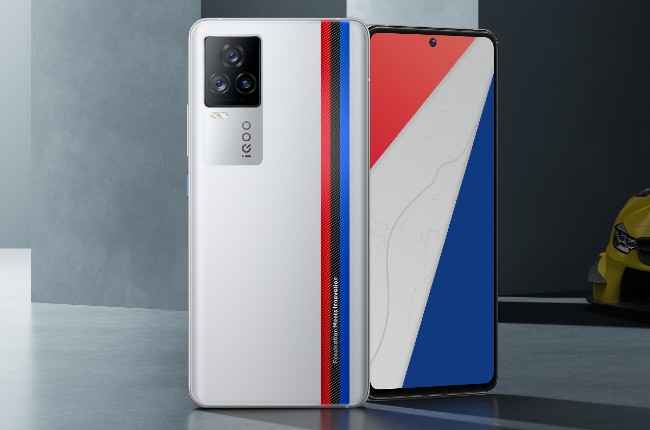 The iQOO 7 Legend was a close second in our testing process for the title of the best gaming smartphone of 2021. The iQOO 7 Legend received high scores across the board, coupled with a fast touch sampling rate, high refresh rate screen and a large vapour cooling system to dissipate heat for overall sustained performance. Some of the gaming enhancements include a pressure-sensitive display, dual linear motors for haptics and a dual speaker setup for an immersive sound that compliments the minimal bezels AMOLED display. The iQOO 7 Legend also surprised us with its camera performance as far as gaming smartphones go and it is a good option for those looking for a powerful daily driver that just also happens to offer a great gaming experience.
Click here to read the full review
Best Buy: OnePlus 9R (Buy here)
For our value for money pick, there is no phone better than the OnePlus 9R, considering it offers a better price to performance ratio than the other two phones. While the OnePlus 9R does not qualify as a gaming smartphone, it remains a functional phone under a budget and is capable of providing an immersive gaming experience with its feature set. It also comes in handy as a phone you can use as your daily driver. The same can't be said of the ROG Phone 5. The OnePlus 9R offers a smooth and fluid experience and it is thin and lightweight which means you can game on it for hours at a stretch without any unnecessary strain on your hands and wrists.
Click here to read the full review
About Zero1 Awards 2021
With a legacy of 20 years, the Digit Zero 1 Awards is recognized as the Industry's only performance-based awards. Digit rewards brands for putting in years of research in developing and introducing performance-driven products for their audience. All products are made to pass through a rigorous and scientific test process and compete with competitor brands in the same category. The Winner in each category is announced on the basis of their total score, post complete performance analysis done across an average of 56 tests, conducted for every category, across key performance parameters. The test process for the Zero1 Awards does not consider scores for features, price or design. The aim is to identify the very best products that money can buy, celebrate the innovations that push the industry forward, and reward the products that dare to disrupt the market.