The year 2021 was a good year for phone cameras and we saw OEMs increasing their reliance on smart capture algorithms and playing to the galleries by switching to more vibrant colour tones. The camera capabilities of smartphones are expected to take a great leap forward in 2022. On the software side of things, chipset vendors have announced capable chipsets that increase image processing abilities manyfold. And as for the hardware, we are seeing manufactures experiment with different sensor innovations that look quite promising. Here are a few smartphone camera tech and trends to look forwards to in the year ahead.
Smartphone Camera trends for 2022
1. Massive ISP upgrades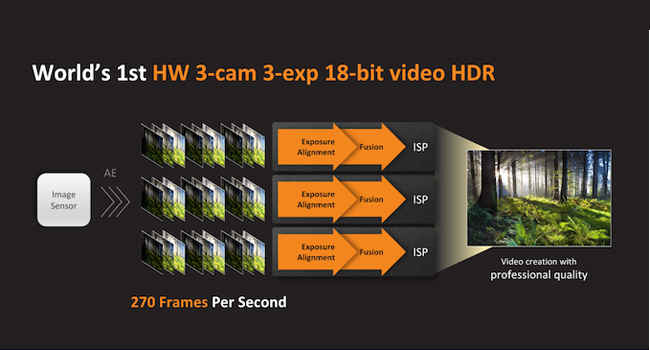 We are seeing some massive upgrades in the Image Signal Processors (ISP) of the flagship chipsets for 2022. These processors are dedicated to the task of piecing together images and videos on your phone and these upgrades are a clear indicator that we could see some drastic improvements in the camera performance of high-end phones in 2022. Our phones will be able to process bigger data streams from Image sensors and in a better manner. They will be able to support higher resolution sensors and better handle demanding workloads like 8K recording and HDR.
Apart from other notable improvements, Qualcomm Snapdragon 8 Gen 1 and MediaTek Dimensity 9000 have both switched to an 18-bit pipeline for their ISPs. The additional bit depth will help improve their capability to stack multiple images for better dynamic range and exposure, not just for primary but for secondary and tertiary sensors as well. Oppo developed its own custom 20-bit MariSilicon X Imaging chip which we expect to eventually pass on to a few other BBK brands including Realme and OnePlus.
2. 200 MP Camera Sensors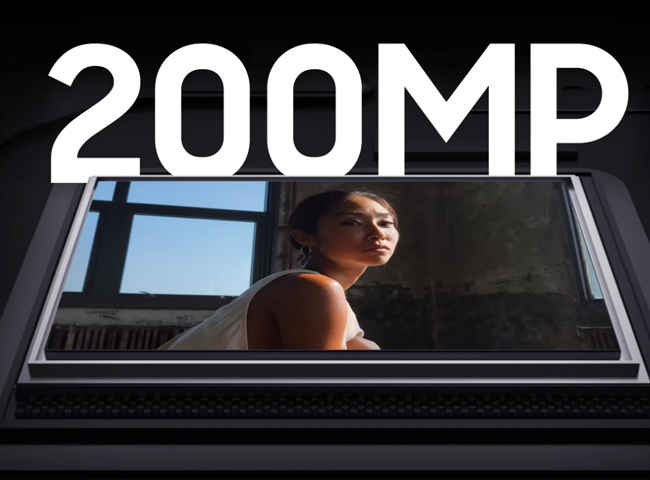 Yes, Samsung introduced its 200 Megapixel HP1 sensor back in September 2021 but apparently, OEMs have been saving the transition for 2022. Early next year, we will see phones with 200MP camera sensors, and Motorola and Xiaomi are rumoured to be the first in the queue.
Samsung's HP1 is a 1/1.22-inch sensor and supports 8K@30fps and 4K@120fps video capture. The sensor promises improved HDR performance and faster AF. In low light, the sensor can bin 16 pixels into one large, 2.56μm-sized pixel.
3. Sony's Stacked CMOS sensor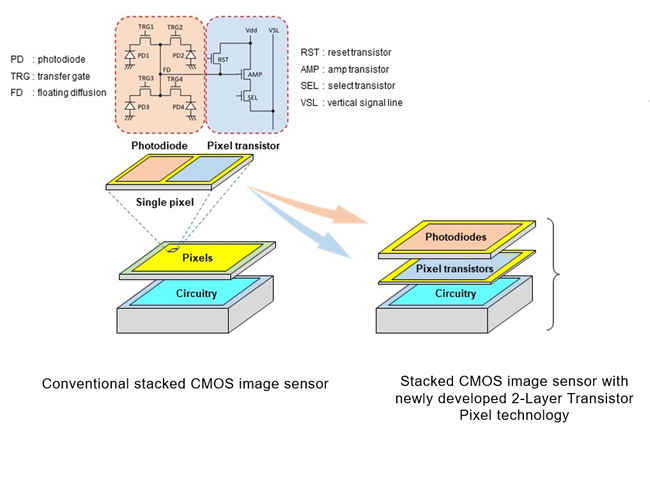 Sony initially had a lead with its 48-megapixel quad-Bayer sensor but hasn't been as aggressive as Samsung when it comes to pushing the megapixel count. Towards the end of 2021, the company showcased a very interesting camera sensor technology that could give a generous boost to the imaging capabilities of smartphones.
We are talking about the first stacked CMOS sensor that puts the photodiode and the pixel transistors on a separate plane. We have heard of stacked sensors earlier, but these referred to DRAM and memory chips stacked underneath the camera sensor layer. The new stacked design allows photodiodes to capture more light and also allows Sony to increase the size of amplifier transistors (that amplify current received from photodiodes), thus helping reduce noise and improving dynamic range. We will be looking forward to the first Sony sensors that implement the technology.
4. RGBW Sensors
RGBW sensors have been popping up on phones for many years, but it's now that we are hearing a lot of chatter around the technology, which makes up believe that next-gen RGBW sensors are going to trend in 2022.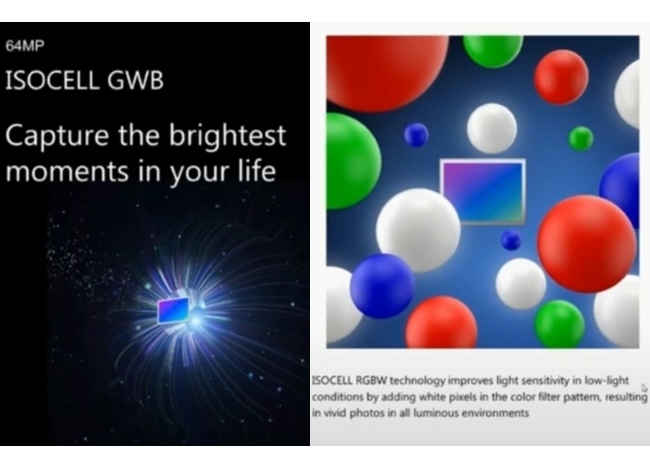 These sensors basically replace the RGB subpixel structure with RGBW or add an additional white pixel to the matrix. The white pixel does not have a colour filter on top and thus can gather more light. This helps improve light sensitivity and thus helps improve lowlight performance.
Oppo talked about its upcoming RGBW sensors at the 'Future Imaging Technology Launch Event,' where it promised 60% improvement in light capture and 35% noise reduction. Oppo said that it has added deep trench isolation between pixels and used new and smarter algorithms to help curb noise.
Even Samsung and Tecno have partnered for an RGBW sensor, the 64MP Isocell GBW, which it refers to as "the most human eye-like image sensor". The sensor promises to improve light-gathering ability by 30 per cent will debut on a Tecno phone but will also be available to other OEMs. Samsung's own Galaxy S22 series phones are also rumoured to include an RGBW sensor (not Isocell GBW).
5. In-display cameras will get better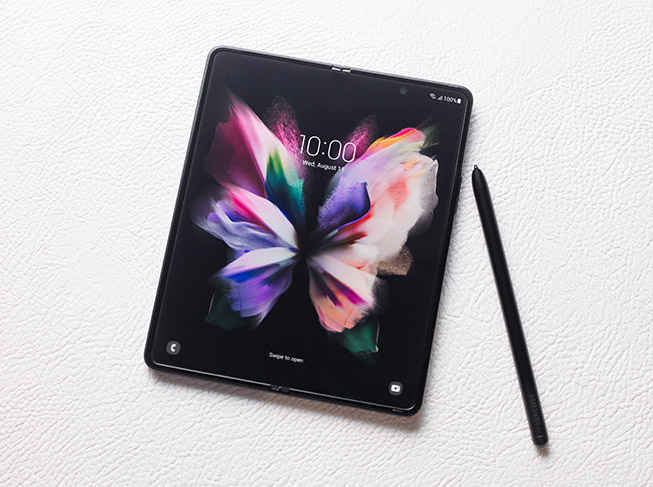 Under-display cameras were not off to a promising start but they are gradually improving. And a lot of dominant players, including Samsung, Oppo, Xiaomi and ZTE, are putting their weight behind the technology. These cameras will ultimately end the notch-era and make the experience more immersive, particularly on the foldable form factor. And we'll probably see a lot more of the under-display selfie snappers in the year ahead.