The best high refresh rate display smartphones offer smooth and fluid graphics performance while gaming or just browsing through the phone. In the past few years, phones with high refresh rate displays have increasingly become common and you now find phones with a 90Hz refresh rate in the budget segment as well. Phone-makers are pushing high refresh rate displays in order to provide a smooth and effortless experience of using a smartphone. Essentially, refresh rate is how many times the display gets updated on a phone and a faster refresh rate means that it happens in the blink of an eye. The standard refresh rate on a phone is 60Hz but with the recent advancements in display technology, we now see phones with 90Hz, 120Hz and even 144Hz refresh rates. Here are the best smartphones with a high refresh rate display on Amazon India.
Samsung Galaxy S21 Ultra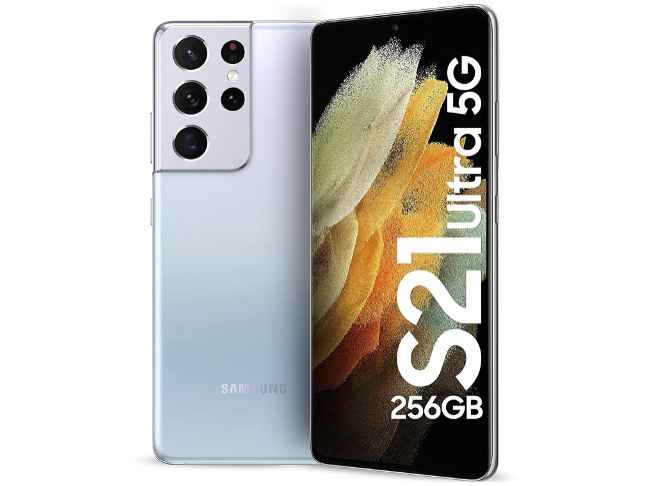 Samsung's flagship phone for the year, the Galaxy S21 Ultra features a large 6.8-inch AMOLED display with QHD+ resolution. It is undoubtedly one of the best displays you will find on an Android phone as it supports upto 120Hz refresh rate, making animations and scrolling slicker than ever. Such a high refresh rate coupled with a high-resolution display makes it one of the best phones to watch videos, movies and play games without any lags or stutters. Even while browsing or moving around the phone, the transitions and animations remain smooth and seem very natural to the eye. There is a built-in adaptive system that optimizes the refresh rate based on the content that is playing on the phone. It is powered by the Exynos 2100 processor which is pretty powerful and has a versatile quad-camera array on the back. It's also got stereo speakers that compliment whatever you watch on this phone, making the experience ever so immersive. The Galaxy S21 Ultra also has a big 5,000mAh battery that powers the high refresh rate display and supports 25W fast wired charging as well as 15W fast wireless charging.
OnePlus 9 Pro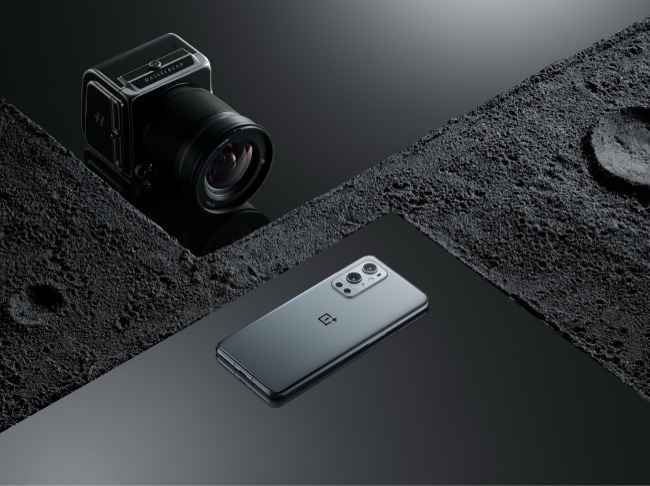 The display on the OnePlus 9 Pro offers upto 120Hz refresh rate making it pretty responsive in day-to-day tasks and while gaming. It's a 10-bit AMOLED display that has a QHD+ resolution making it a great phone for consuming content. The high refresh rate on the OnePlus 9 Pro has been optimized in a way that you can feel the smoothness of the screen when interacting with the phone as animations and transitions feel superfluid. The screen also switches the refresh rate dynamically based on whether you are watching videos or playing games. The phone also allows you to enable motion graphics smoothing which increases the frame rate while watching videos and reduces the motion blur. The OnePlus 9 Pro is powered by the high-end Snapdragon 888 processor and has a quad-camera setup that is tuned by Hasselblad. To power the needs of the high-refresh-rate display, the OnePlus 9 Pro comes equipped with a 4,500mAh battery that supports 65W fast wired charging and 50W fast wireless charging.
iQOO 7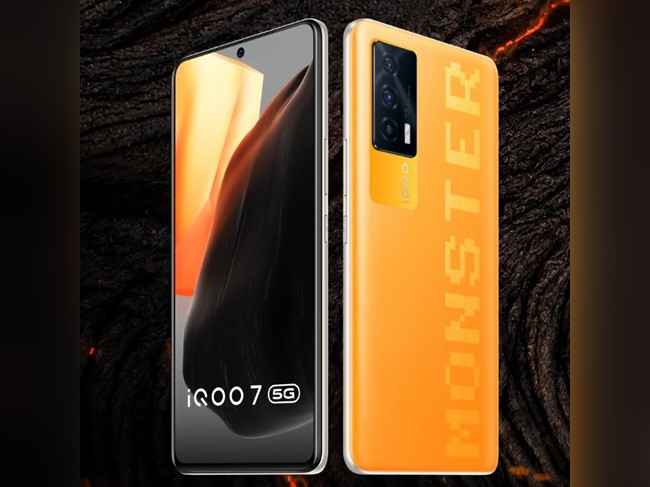 The iQOO 7 is a gaming smartphone that has a functional design but is packed with features that give you an edge when playing online games. The iQOO 7 has a large and bright 6.62-inch AMOLED display that offers Full HD+ resolution and upto 120Hz refresh rate. With the high refresh rate, the phone feels very smooth in day-to-day use and has features like game frame rate interpolation that enhances the gaming performance and an All HDR mode that converts SDR content to HDR for a great visual experience. The iQOO 7 is powered by the Snapdragon 870 processor that has an octa-core CPU and can run anything you throw at it. There's a triple camera setup on the back and a stereo speaker setup that improves the audio-visual experience. Powering it all up is a 4,400mAh battery that supports 66W fast charging out-of-the-box.
Xiaomi Redmi Note 10 Pro Max
The Redmi Note 10 Pro Max is a value for money offering that brings a 120Hz refresh rate display to the affordable segment. It features a large 6.67-inch Super AMOLED display that is very responsive and smooth while watching videos or movies and more. The high refresh rate means that you can play games at a higher resolution and frame rates giving you a great gaming experience as well. The display on the Redmi Note 10 Pro Max, however, does not dynamically switch between refresh rates and you can either set the refresh rate to 60Hz or 120Hz. The display on this phone produces accurate and balanced colours no matter whether gaming or binge-watching Netflix. It is powered by the Snapdragon 732G and is paired with upto 8GB RAM and 128GB storage. There are four cameras on the back headlined by a 108MP camera. There is a stereo speaker setup and driving all that power under the hood is a 5,000mAh battery that supports 33W fast charging.
iQOO Z3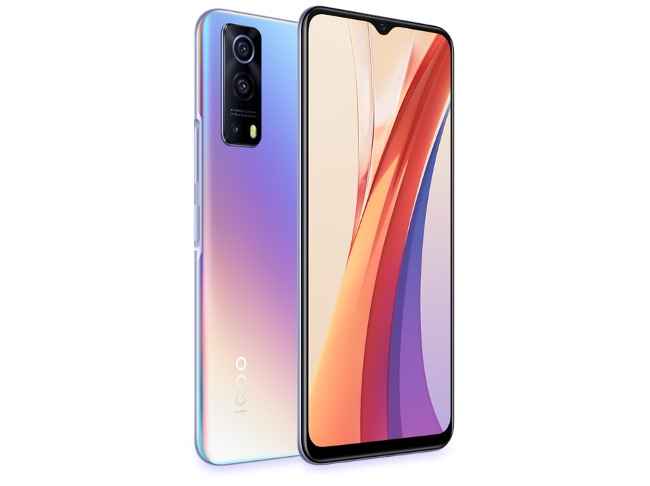 The iQOO Z3 is one of the most affordable phones that you can get with support for upto a 120Hz refresh rate. It is a 6.54-inch IPS LCD panel that offers Full HD+ resolution and has a waterdrop notch which might put off some buyers in this era of punch-hole notch cutouts. However, as it is a high refresh rate screen, it is pretty responsive and offers an overall smooth experience while watching videos or playing games. There is an option to lock the refresh rate at 120Hz or you can also let the phone manage it. The iQOO Z3 is powered by the Snapdragon 768G processor which is paired with upto 12GB RAM and 256GB storage options to choose from. There is a triple camera setup on the back that is headlined by a 64MP camera as well. To power the high-refresh-rate display, iQOO has equipped it with a 4,400mAh battery that supports 55W fast charging.
Tags:
best high refresh rate phones
best 90Hz refresh rate phones
best 120Hz refresh rate phones india
best phones with high refresh rate india
gaming smartphones
120Hz phones India
90Hz phones india
144Hz phones india