Buying a laptop is not an easy task. If anything, I'd say it is just as complicated as picking parts for your custom PC build. Figuring out a budget for your purchase is only the tip of the iceberg, with many more things to consider. That being said, we are here to help you with your next laptop purchase, so you can buy a machine that actually suits your needs. Let's get started -
Choose your budget: Time to flash the cash
Before we even get to the crux of the matter, it's important to determine how much can you splurge on a laptop. A lot of important things like the form-factor, platform, etc. depend on the budget. For instance, you simply cannot buy a MacBook from Apple or a Windows-powered 2-in-1 laptop if your budget is, say, just Rs 50,000. There's a very good chance that you will have to make some compromises, irrespective of the budget, so it's important to know how much you can stretch it to. With that out of the way, let's try to figure out other things to make sure you are ticking all the right boxes.
Form-Factor & Size: It matters!
It's rarely ever a case of one size fits all when it comes to laptops. It is important to figure this out beforehand because you can't upgrade it later like how you swap out the RAM or some other components. I, personally, love using compact, thin & light laptops mainly because of how comfortable they are to carry around.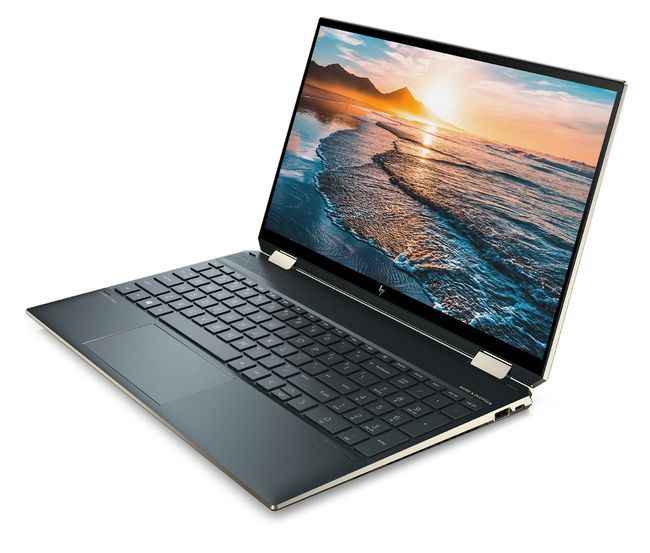 Mainstream laptops tend to start at 13-inches and go all the way up to 17.3-inches. 13.3-inch, 15.6-inch, and 17.3-inches are typically the sizes you'll see from most brands. Some vendors also sell 14-inch laptops or even smaller ones like 11.6-inches.
If you want something portable, then I suggest you look for smaller machines as they tend to be thin and light. You want to ignore bigger 17-inch ones and look at smaller ones like the 13.3-inch of the 14-inch notebooks. But, with smaller laptops, you will also be giving up on some performance and necessities like a robust port selection, etc.
If having a high-end CPU and a discrete GPU is important for you, then it would be better to look at 15.6-inch laptops and above. Again, it all comes down to what you actually need that laptop to do.
You also want to check out different classes of laptops. Ultrabooks, like the ASUS ZenBook 13, usually have a slim and lightweight form factor. You also have options like the Dell XPS 13 and the HP Envy X360 that offer a good mix of portability and performance. Convertibles like the HP Spectre x360 offer more versatility by allowing you to fold away the keyboard and use them as a tablet.
But if pure performance is what you are after, then I highly recommend you shift your interests towards gaming laptops. They are bulkier, yes, but they also have significantly beefier specs on offer. Only you know the kind of work that your laptop is going to be used for, so just work out the form-factor according to your needs before you can add a filter and search for laptops based on that.
Don't compromise on the Display
It goes without saying that a good display will either make or break your experience with the laptop. Ideally, you want to pick a display that's functional and comfortable to look at. I would not recommend getting a display with less than a 1920x1080-pixel resolution (Full HD). 4K resolution is completely optional, but it will be worth it for creative professionals opting for a larger screen size. For instance, having a 4K panel on a Dell XPS 13 makes no sense.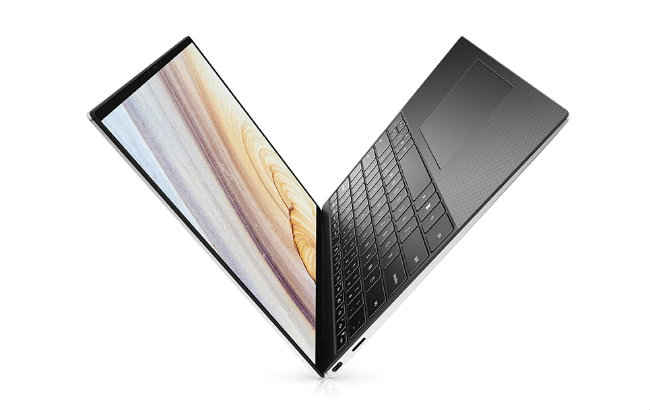 Speaking of creative professionals, you might also want to put more emphasis on looking for panels with more colour accuracy and support a wider colour gamut. Displays with Delta E < 1 colour accuracy and 100-percent coverage of DCI-P3 colour gamut.
Viewing angles are extremely important as well. IPS panels are preferred for the best viewing angles. For gamers, I recommend paying more attention to the refresh rate and the response time of the panel over other things. They both enable a smoother and more responsive gameplay experience. Ideally, you should look for panels with less than 5ms response time and refresh rate greater than 144Hz.
CPU & GPU Options
When it comes to laptops, it's very difficult to turn a blind eye towards the sea of Intel-based laptops. Intel's portfolio is simply huge compared to AMD. That being said, there are really powerful options to consider on both fronts. Intel's Tiger Lake processors have shown incredible performance numbers on both single and multi-core tests. These processors have been supercharged, especially for Adobe applications.
AMD has also made some huge strides with its Ryzen CPUs. AMD's new Ryzen 5000 series bring the new Zen 3 architecture to thin and light laptops. Models like the Ryzen 5980HS drawing 35W power are proven to reach the performance levels of the desktop Ryzen 5 5600X. The new Ryzen CPU shows incredible figures across the board, surpassing anything Intel currently has to offer.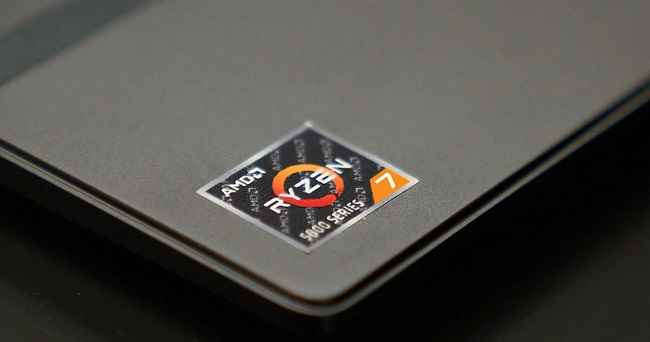 Long story short, both AMD and Intel offer a stellar assortment of processors. It's more difficult than ever to recommend the "perfect" laptop CPU for your needs, which is why it is important to put these processors under the microscope and know everything about them. We're glad that AMD's Ryzen 5000 platform is giving fierce competition to Intel's long-claimed mobile throne.
Lastly, I want to touch upon the GPU needs. Most thin and light laptops can get away with integrated GPUs, but if you want your laptop to handle creative workloads, then you pair the CPU with at least a basic discrete GPU. Gaming laptops will definitely need a better GPU solution, so I recommend looking at the newer laptops with the RTX 30-series cards.
RAM
Having more RAM in your laptops translates to having more applications run at the same time and have more data to be quickly accessible to the system. This is important for every laptop, but more so for the ones on which you will be editing photos or video content on.
DDR4 RAM sticks are the only ones that come fitted with most laptops in 2021. Stick to those until the DDR5 sticks show up later. It is, however, imperative that you go for dual-channel RAM if there's an option. Dual-channel RAM is more desirable because it allows for a greater amount of data transfer at once.
RAM is relatively cheap and is often easy to upgrade, especially in modern laptops, so it's best if you focus on other things and just go with what you might need instead of feeling pressured about having more.
SSDs for storage
Unless you are on a very strict budget, I highly recommend going with an SSD as a storage solution. They offer a lot more speed than traditional hard drives, run silently, and don't take too much space in your laptop that can potentially be used for fitting other things. But SSDs are quite expensive, especially when you want raw capacity. This is where I would suggest you go for a dual-drive setup.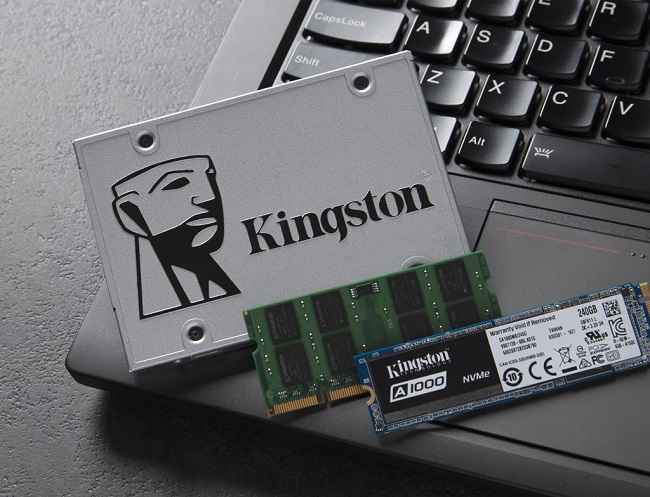 Get an SSD with a minimum of 256GB space and a secondary 1TB hard drive for raw capacity. You can store your OS and the important programs on the SSD for faster loading speeds and use the hard drive for storing data. Some new laptops also offer NVMe SSDs which are even faster than traditional SSDs. They carry expensive price tags though, so it's better to stick to a normal SSD unless you want the absolute best.
Battery Life
The battery life of a laptop depends on a myriad of factors. There are things like the screen brightness, screen resolution, the kind of programs you are running, the operating system, and more. It completely depends on the usage and the manufacturer-quoted battery life is almost never indicative of your experience is going to be.
A couple of things I would recommend you do is check for the battery rating in Watt-hours. The higher this figure is, the longer it will last. You may also want to check out fast-charging solutions. Many laptops these days, just like smartphones, offer fast-charging tech.
Well, those are some of the most important things which I recommend considering before buying a new laptop. Of course, there's more to buying a good laptop than just the points I have mentioned above. The search for the best ones, however, becomes much easier once you filter your results by the parameters mentioned above. Then it's just the matter of looking at the ones you like, probably even going to a shop and getting a feel for the machine before picking it up.