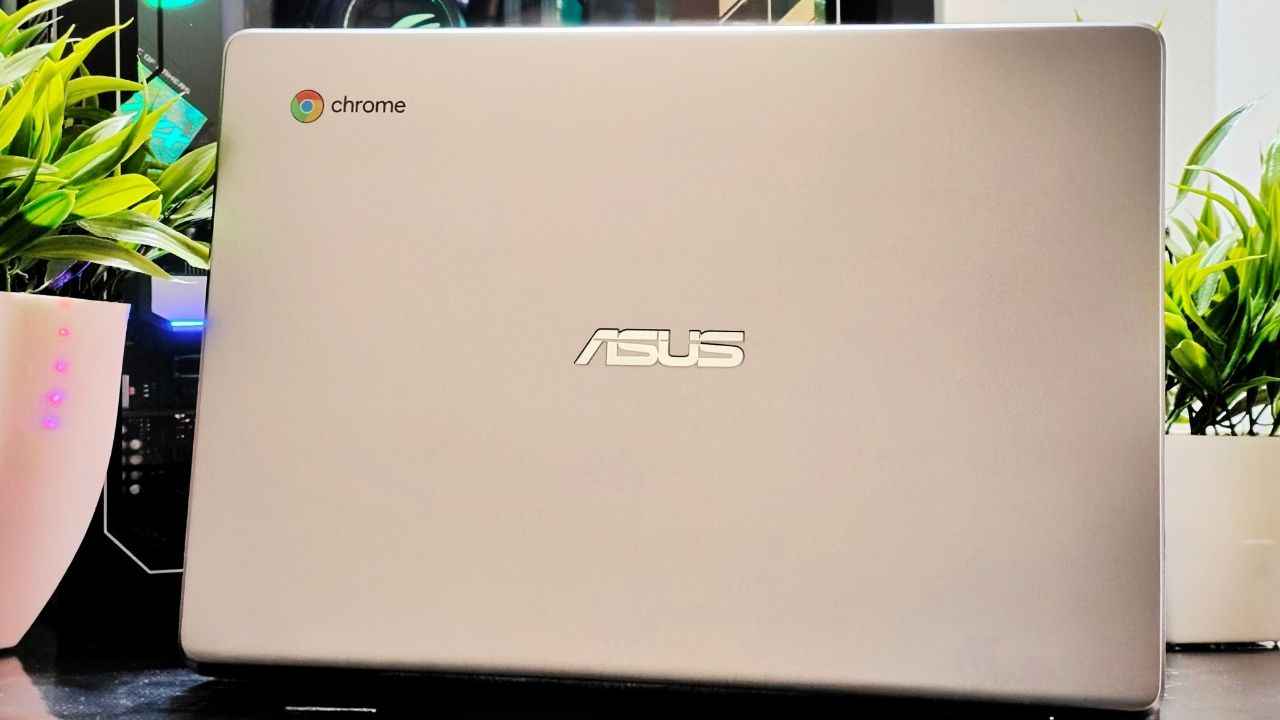 HIGHLIGHTS
ASUS has launched a handful of new Chromebooks in India today.

We're checking out the ASUS Chromebook C223, an entry-level machine.

It's priced at Rs 17,999 and is powered by an Intel Celeron processor.
Chromebooks have established a space for themselves as reliable and easy-to-use devices compared to some other mainstream Windows laptops and MacBooks on the market. But there's always a lingering thought about the existence of Chromebooks, or just Chrome OS in general, and it begs a recurring question – Should you even consider buying a Chromebook over a simple low-end Windows laptop?
Well, that's the same thought I had when the ASUS Chromebook 12 (C223) landed on my table for review. The specs on this machine are not very impressive and it doesn't extend a warm welcome with its overall look and feel either. But its Rs 17,999 price tag makes it a good option for students looking for some entry-level machine for home education. That being said, I think the ASUS Chromebook C223 does very little to impress with its hardware in my opinion and it's not for everyone.
ASUS Chromebook 12 (C223) Specifications & Performance
At the heart of the ASUS Chromebook 12 (C223) is an Intel Celeron N3350 processor running the show. It's a dual-core processor that came out back in 2016, and it has a base frequency of 1.10Ghz and a max single-core frequency of 2.40Ghz. It's a 6W TDP CPU that comes with a 2MB L2 cache. This processor is coupled with 4GB LPDDR4 RAM and 32GB eMMC storage. The Celeron N3350 CPU comes with Intel HD Graphics 500 integrated GPU, which is honestly enough to keep up with the graphical needs.
As you can see, the specs are not impressive at all, especially when you are talking about a device in 2021 when there's so much competition in the mobile computing space. Thankfully, this device doesn't have to run Windows OS or the demanding workloads that come with it. It's a Chromebook running the Chrome OS, so your workloads are going to be very limited.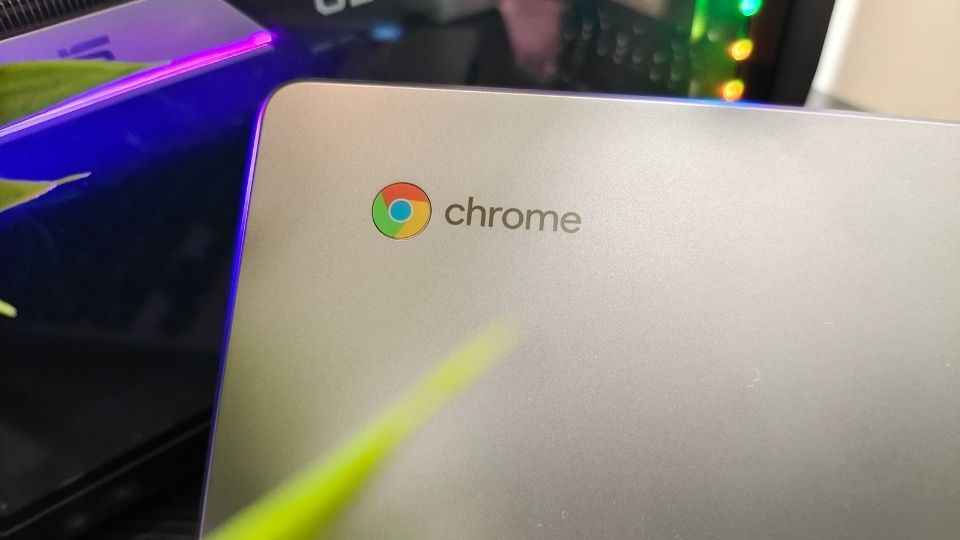 That being said, I wasn't impressed with the performance of the machine all that much. Without getting into any benchmark numbers as we usually do for our reviews here at Digit, I can simply say that this device wasn't able to keep up with my workload even after I kept my expectations in check. The Chrome browser was struggling to juggle between a handful of tabs along with some Android applications like Spotify and Netflix in the background.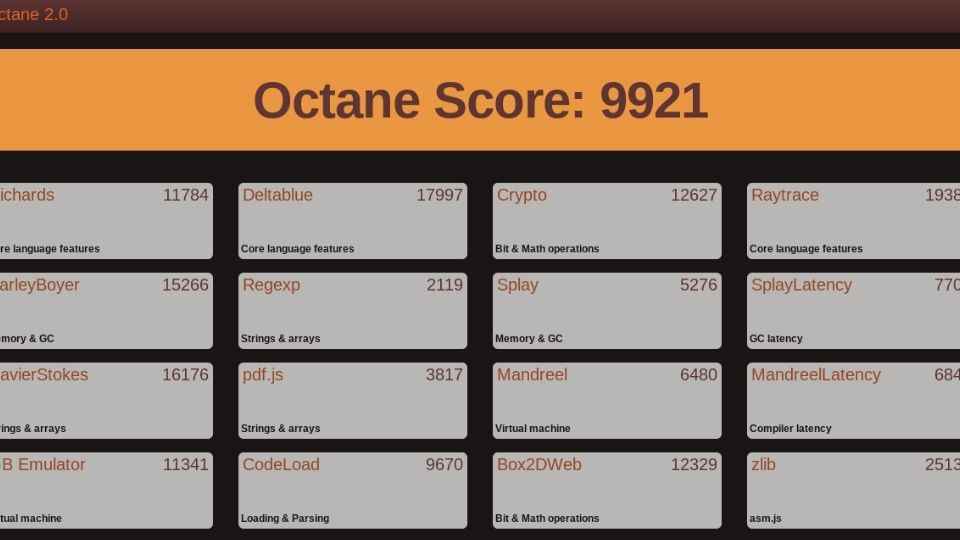 I had to make further compromises to keep this Chromebook running properly since even running like 10 Chrome tabs and a few Android apps at once was bringing this device down to its knees. Oh, and you can also forget about running 3D games on this Chromebook. I downloaded a couple of games from the Google Play Store and it was barely an enjoyable experience.
If you still care about the benchmark numbers, then let me tell you that the Chromebook 12 (C223) scores 25.6 on Speedometer 2,0 and 9921 on Octane 2.0 test. For comparison, some other popular Chromebooks in the market (high-end ones, of course) from the ASUS like the Chromebook CX5 gets a score of 165 on Speedometer 2,0.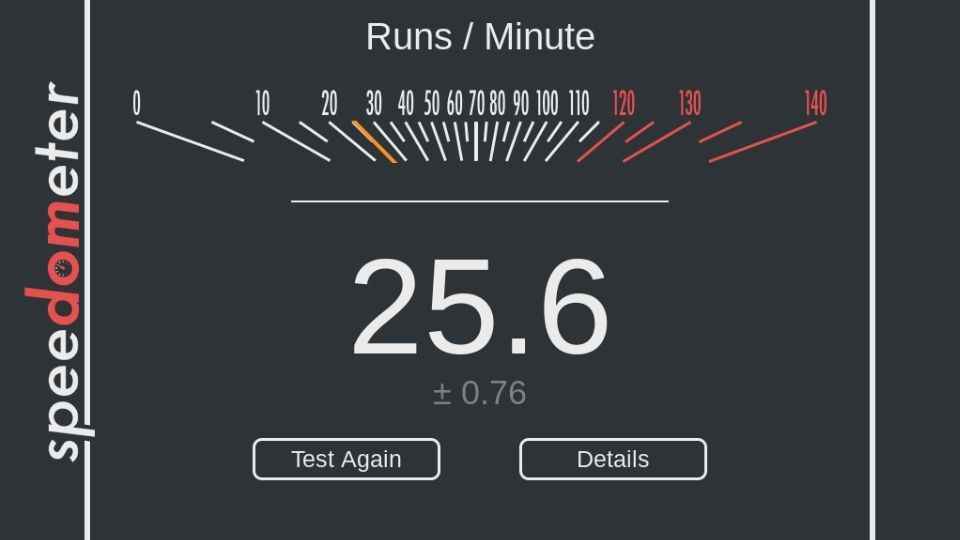 ASUS Chromebook 12 (C223) Design & Build Quality
The ASUS Chromebook 12 (C223) is a compact and lightweight machine that makes it easy to carry around and use away from your desk. Since this is the base model in the lineup, it's not a fancy convertible with a touchscreen. What you are getting here is a very simple laptop that's made entirely of plastic. The build quality is still admittedly decent though and I like the textured keyboard deck that makes it feel a bit less cheap.
You also get a good selection of ports on a chassis this small. There's a USB Type-C port on each side of the laptop and they both can be used to charge it. On the left side, you also get a microSD card slot, a headphone/microphone combo jack, and one normal USB 3.0 port.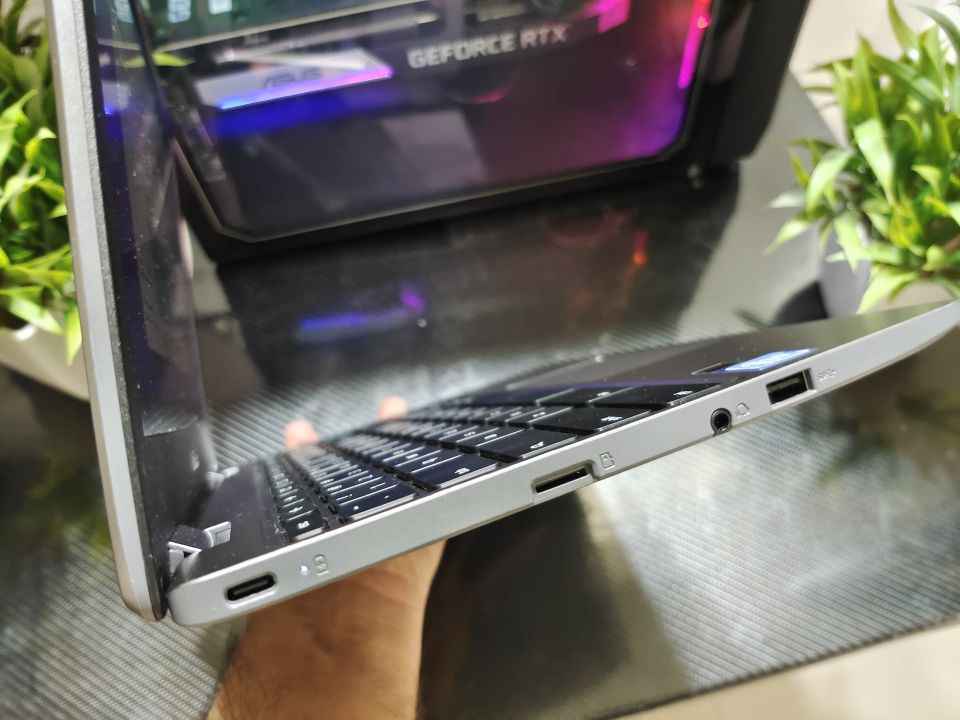 You can't expect a svelte chassis that is built like a tank in this price range. But the Chromebook C223 looks like a stylish and fun little laptop to use until you open the lid and look at the display with those huge bezels. You'd expect ASUS to show their expertise with the excellent build quality and premium design, but that's simply not the case here.
The speakers are located at the bottom and they are decently loud to fill even a moderate sized-room and give you an enjoyable listening experience for media consumption. You also get a 720p webcam on top of the display, so you can make video calls and is perfectly sufficient for that.
ASUS Chromebook 12 (C223) Display
The display on this Chromebook is probably the one that disappointed me the most. Yes, you can't expect a stellar display on a Chromebook that costs Rs 17,999 but this TN panel is terrible with very bad viewing angles. Looking at this display at anything more than, say, a 15-degree off-centre will make the visuals noticeably distorted.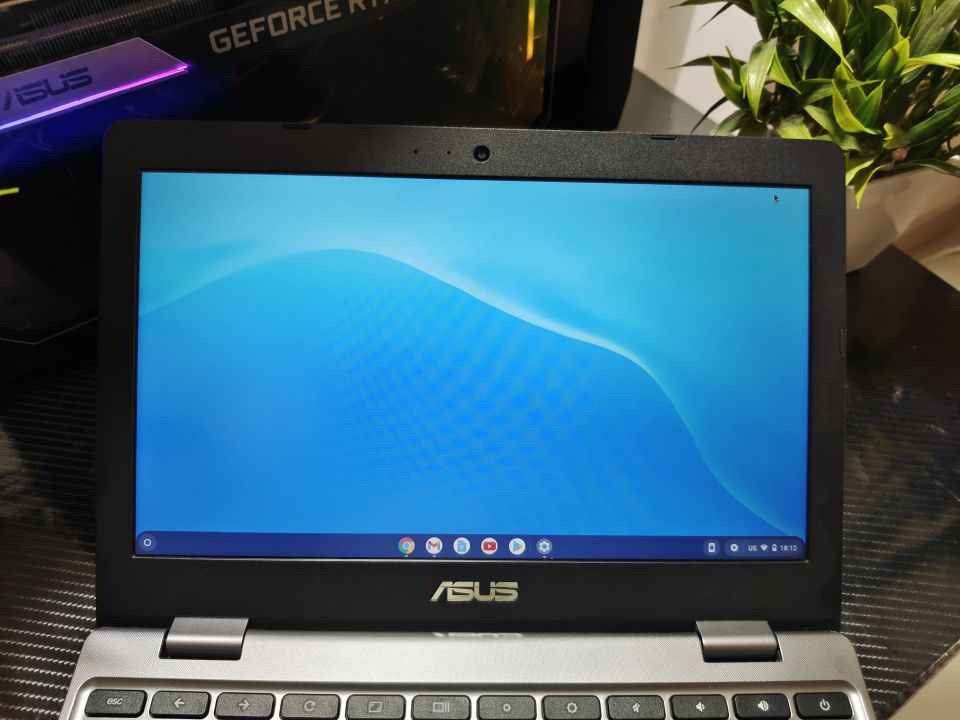 I was still able to make peace with it while typing or doing work on my desk, but getting comfortable for media consumption is not an option since you'll have to be very strict with your viewing angles. And those huge bezels don't make it pleasant to look at the frame either. That being said, the HD resolution wasn't much of an issue for me since the overall size of the panel itself is small. Everything looks nice and sharp with good details as long as you managed to get the viewing angles right.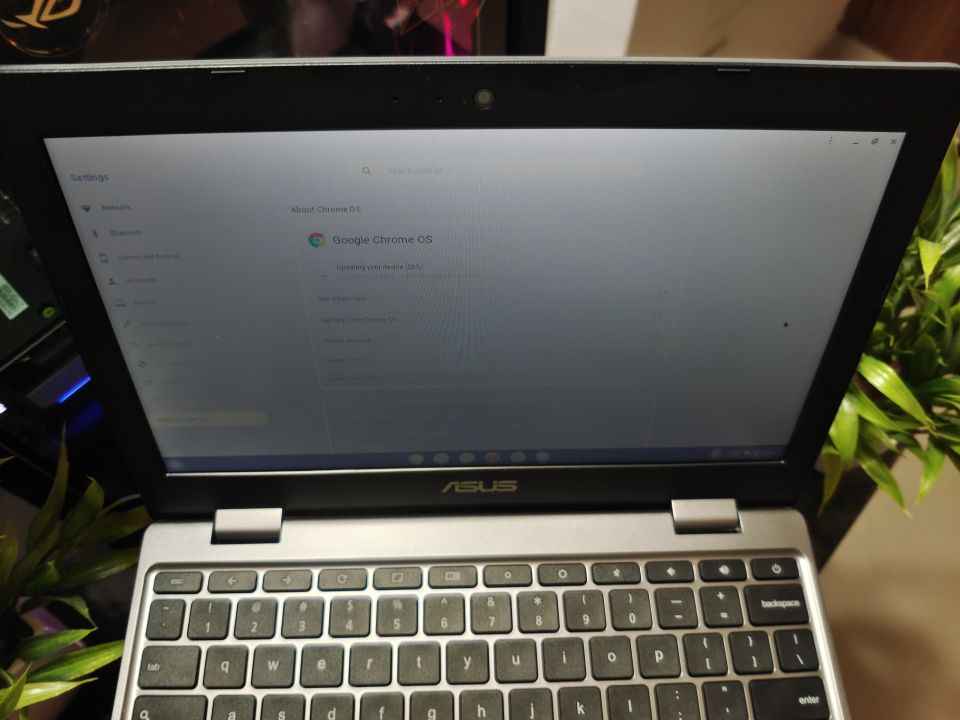 ASUS Chromebook 12 (C223) Keyboard & Touchpad
I am glad that ASUS has fitted this Chromebook with a decent keyboard. There's a good amount of space between the keys so that they don't feel cramped inside the small form-factor, and they have a good amount of key travel too. The keys presses are a bit on the softer side though. The main issue I have with the keyboard is that there's no backlight which might be an issue for those trying to use it at night or in dark areas.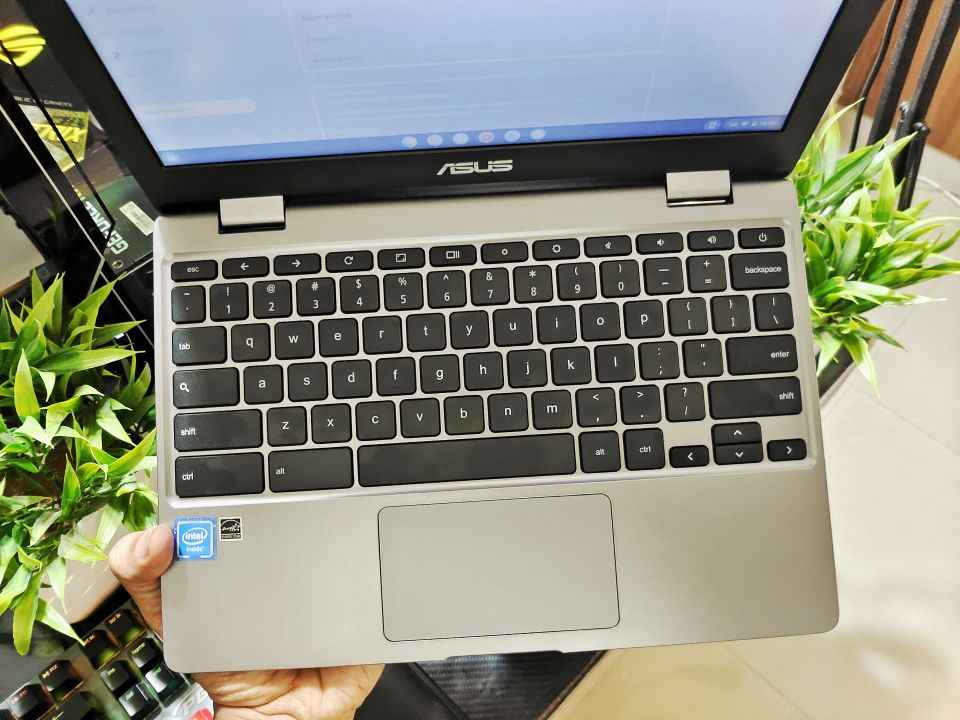 I've been using this as my main machine to type on for the last few days and I didn't have any issues getting used to it. The touchpad is also pretty good to use and doesn't feel cramped. All the gestures worked fine for me and I had no issues getting my work done without having to connect an external mouse.
ASUS Chromebook 12 (C223) Battery Life
The only advantage of having the low-powered Celeron processor here in this Chromebook is the battery life. I love how good the battery life on this Chromebook really is. I was able to use the device for an entire day without having to look for the charger. And considering the fact that I used the device extensively during the review period, testing out and running a lot of applications, I'd say it'd easily last for at least 10 hours on a single charge.
Verdict
I like how ASUS has decided to show some love to the Chromebook space since there aren't too many reliable devices here in India for people looking to buy a good Chromebook. That being said, the ASUS Chromebook C223, in particular, feels a little out of place in 2021. For Rs 17,999, I am sure it will find its users, but I think most people should be looking at the other Chromebooks that ASUS launched alongside this one today.
It stands as a pretty good option for someone who's looking to explore the Chromebook space with an affordable option, but I think there are simply way too many compromises with this one that might end up pushing you away from Chromebooks themselves.
If your day-to-day usage doesn't demand a full-fledged Windows laptop and you can do most of your work on a web browser, then sure this could be a good option. It's also a good option if you are a student or a parent looking to buy it for your kid's education. It's a lightweight and portable device that will play nice with you as long as you keep your expectations in check. I wish ASUS would bring its more premium Chromebooks to the Indian market that are powered by the 11th gen Intel Core processors just as an option for those seeking better hardware because the Chromebook C223 does very little impress.
Sadly, there aren't too many alternatives at this price point, so you'll either have to check out the HP Chromebook 11a or consider spending a little more on the handful of other Chromebooks that ASUS alongside this one.