Just a couple of months after launching the VivoBook 14 X412 (whose review you can find here), Asus has introduced the VivoBook 14 X403 in the Indian laptop market. To the untrained eye, it's the same former model with an integrated graphics card instead of the Nvidia GeForce MX250 that does duty on the X412. That's what we thought too, at first. But clearly, there's more to it, including an enormous battery. But how much more is the question we're asking ourselves right now. Here's our first look at the new Asus laptop.
The VivoBook 14 X403 resembles the VivoBook 14 X412 in a lot of ways but is different in some. One of the physical elements missing in the new model is the slim lift lip just above the webcam. The bezels around the 14-inch display are slightly broader too. What's more, the display hinge is more prominent and it runs across almost the entire length of the laptop. Our review unit came in the same silver colour inside and out, which made the laptop look more bland than it was.
Battery: As good as it gets
While most laptops in this category come with a 45Wh or 50Wh battery, the Asus VivoBook 14 X403 comes with a whopping 72Wh Quad-cell lithium-ion polymer battery, which Asus claims can do up to 24 hours on a single charge. On our review unit, the battery level dropped only by 6 percent after playing an online video on full screen brightness for over a little over twenty minutes, which is admirable by any laptop standard.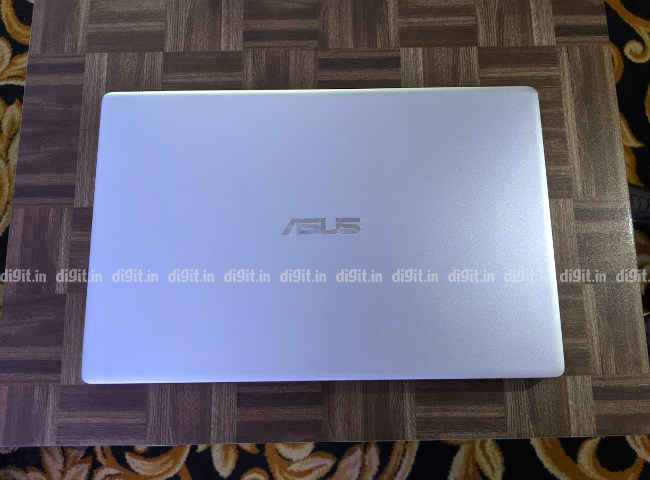 After a little over an hour of browsing on the review unit, the battery indicator fell from 99 percent to 91 percent, which is not bad at all. We tried the same usage scenario again and this time, the battery fell from 85 percent to 78 percent in about an hour's time. The X403 most likely won't ever hit the 24-hour mark claimed by Asus but we're confident it'll last an entire Indian workday with Wi-Fi and Bluetooth enabled. We'll have more answers in this department when we give the X403 a proper review.
Performance: Promising for everyday use
The VivoBook 14 X403 comes with internals identical to the ones found on the VivoBook 14 X412. It is powered by an Intel Core i5-8265U Whiskey Lake CPU with a fixed 8GB of RAM, similar to the VivoBook 14 X412. In the place of the Nvidia GeForce MX250 graphics card is Intel's integrated UHD Graphics 620 chip. Storage is taken care of by an Intel 512GB PCIe NVMe solid-state drive, which is a refreshing change from the hard drives found on older VivoBook models. The VivoBook 14 X412, however, has two major differences here, as far as we can tell: its RAM is upgradeable up to a maximum of 12GB and it ships with a hard drive caddy for easy upgrades. Our X403 review unit had a single solid-state drive and nothing else.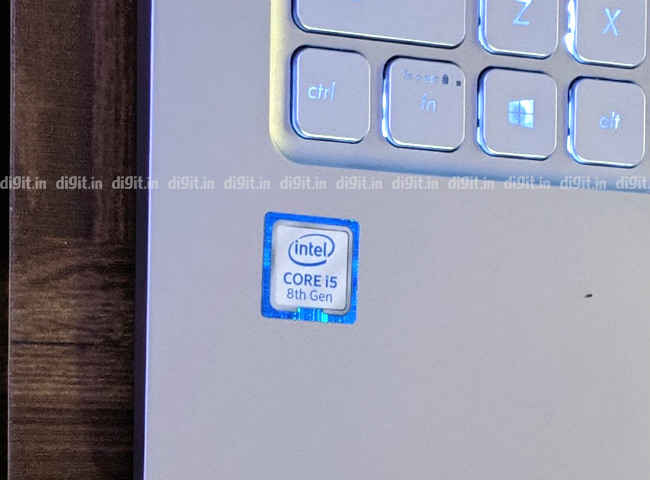 The VivoBook 14 X403 review unit ran multiple instances of everyday applications such as Chrome, Word, Excel, OneNote, File Explorer, Microsoft Store, and WhatsApp for PC with a great amount of ease. Switching between these applications showed almost no signs of lag or stuttering, which is a good sign for those expecting to do mostly basic computing tasks on their entry-level laptop. The review unit handled music and video playback too without any fuss. Booting and rebooting happened in under a minute, thanks to the zippy Intel solid-state drive chip.
Usability: Crisp display and keyboard
The 14-inch Full HD display on the VivoBook 14 X403 is surprisingly unlike the one on the VivoBook 14 X412 in that it is a lot more colourful, which becomes apparent while browsing casually. In addition, text and images on the new VivoBook appear sharper. It's a pleasure to read documents and web pages on the new Asus VivoBook. What I personally like the most about the 14-inch IPS LCD panel is the anti-glare finish on it, which makes reading text and watching videos under direct lighting an extremely easy affair. Those who do a lot of reading and writing should consider this laptop for its display.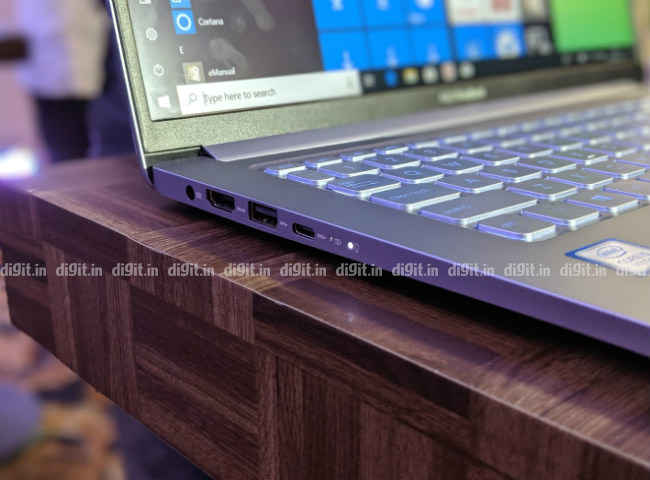 The keyboard and touchpad setup on the X403 is a treat to use, save for a few minor irritations. The backlit keys on the VivoBook's keyboard have plenty of throw and the right amount of resistance. In other words, it is ideal for typing long documents and emails. That said, the keycaps could have been a tad larger for easier keystrokes, especially the arrow keys. As is the case with VivoBooks of the past, the X403 has its power button right next to the Delete key, which forces you to be extra careful about using the Delete function.
Summary: Basics done right
While we are yet to discover all the traits of the VivoBook 14 X403, one thing is for sure: the new X403 offers plenty for the average laptop buyer. It has a much larger battery, which we expect will last somewhere between 8 and 10 hours on an average. Its Intel 8th Gen Core i5 CPU combined with 8GB of RAM is more than sufficient for everyday computing tasks, including heavy web browsing, document editing, and video playback. What's more, there's a PCIe NVMe solid-state drive for quick boot times. What it lacks is quite obvious: a discrete graphics card, for photo/video editing and light gaming. Still, at a price of Rs 54,990, the new Asus VivoBook 14 X403 seems promising to say the least. Stay tuned for a proper review.