Microsoft took inspiration from the fictional AI character in the Halo video games series and adopted the name Cortana for its real, voice controlled personal assistant. In the game series, Cortana's appearance was modelled on the sculpture of Egyptian Queen Nefertiti. Since long, fans have fantasised about the thought of having their own holographic Cortana, coupled with the smarts of Microsoft's digital assistant.
The fantasy is now somewhat of a reality, at least in the living room of this Halo fan. A software, web developer named Jarem Archer has created a concept Cortana Holographic device that brings Windows 10's native Cortana experience to life. He even made a video to demonstrate some of his holographic Cortana's capabilities. You can see the hologram walking, talking and displaying weather information through the Windows 10-powered device, and it's something that would truly impress fans of the Halo franchise.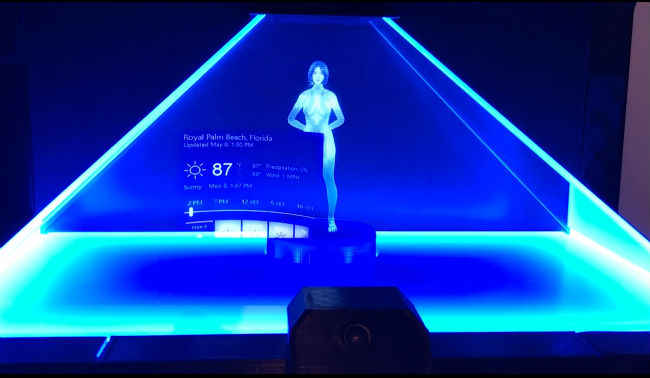 The device itself runs on 4GB of RAM and has a built-in Arduino board to control the platform lights. "It's basically what I imagined Microsoft's version of Alexa or Google Home would be like if they were to use the holographic AI sidekick from the Halo franchise," Archer writes in a blogpost. He gave shape to the Cortana hologram using a Pepper's Ghost hologram. A portable USB monitor on the top reflects on the three panes of mirror glass placed inside a custom-made enclosure. The entire machine, each part of the assembly, was 3D printed in PLA.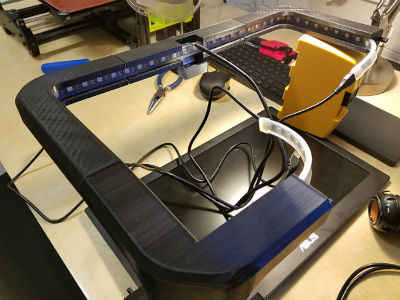 The software runs in two parts - First is a Unity 3D app that runs and animates Cortana in three different camera angles, and a second app, which is basically a proxy service that parses data going to and from the native Cortana web service. The device also houses an omnidirectional microphone, a mini speaker and real-time face tracking using a front facing camera.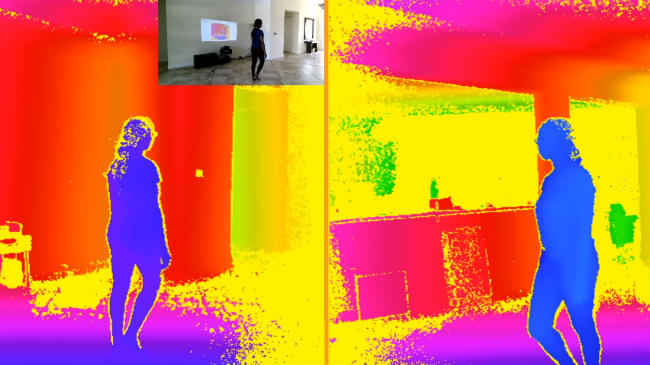 Archer used his wife to capture Cortana's movements with dual Kinects to record different motions. He then applied them to his Cortana model on Unity.
For now, we can only see the Cortana hologram wake up and give out weather information, but Archer promises he will soon display other capabilities of the hologram in home automation and music streaming.