New technology is never really complete until a popular company decides to put its name behind it. That's exactly what the OnePlus Cardboard accomplishes. Yes, you could say that Facebook, Samsung and HTC attaching their names give it enough of a push, but none of those companies really bring VR to the mainstream public, the public who doesn't want to spend money on a product that is at its nascent stages. The OnePlus Cardboard costs merely Rs. 99, which means the college student, sitting in his hostel, can order this online and enjoy the VR experience. Such an option wasn't available in India until now.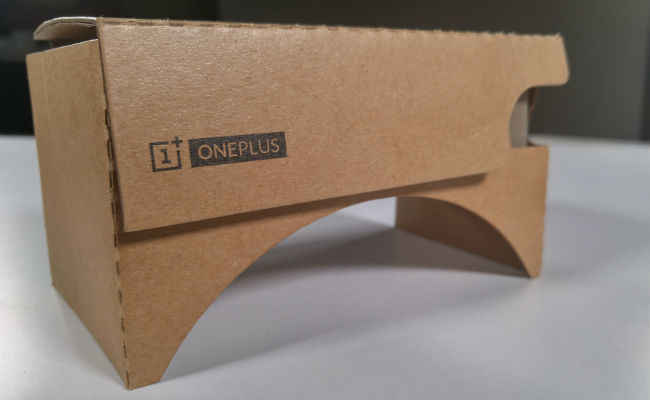 Before you say this article is a biased towards OnePlus though, we do understand that Google deserves a lot of credit for originally coming up with Cardboard and OnePlus is simply using that platform. That said, no one else is using it the way OnePlus is. There's a purpose here, that being for people to watch its upcoming OnePlus 2 launch. It's not a selfless act on the part of OnePlus, the company is of course doing it to build the hype around the OnePlus 2, but it may end up achieving more.
We've used the Oculus Rift here, both the consumer model and the second development kit, and yes, the Cardboard is not the same. But that is exactly the point. Using the Oculus for the first time is an experience in itself, and using the Google Cardboard, or in this case, the OnePlus Cardboard, gives you a very good idea of what a real VR headset like the Oculus can achieve. Isn't that what a consumer wants? To be sure of the experience that a product will deliver before they buy it?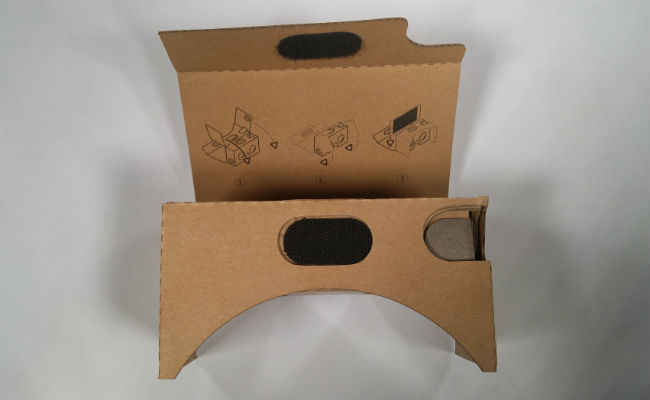 The OnePlus Cardboard is inexpensive, meaning you can buy it just to try it, and you won't mind if it ends up lying in a corner later. Moreover, OnePlus fans are almost sure to buy it, and they'll go show it to their friends, who will suddenly realise that they want it. That's just what watching Paul McCartney performing Live and Let Die while you stand on the stage does to you.
We had the most fun here at Digit when our iPhone wielding colleague went crazy with the OnePlus Cardboard. He of course couldn't use his iPhone with the headset, which, even though he won't admit it, disappointed him. But it was fun to see him walk towards the wall because Adam Sandler was standing there. That's just what the Cardboard is for, to have fun with your friends, enjoy a very basic form of VR, and do it all for just 100 bucks. No one ever pointed out that the quality of video is not up to the mark (which it isn't), and that if you wear spectacles then you will have problems. No one really cared about those things, because they were focused on the fact that it costs only Rs. 99.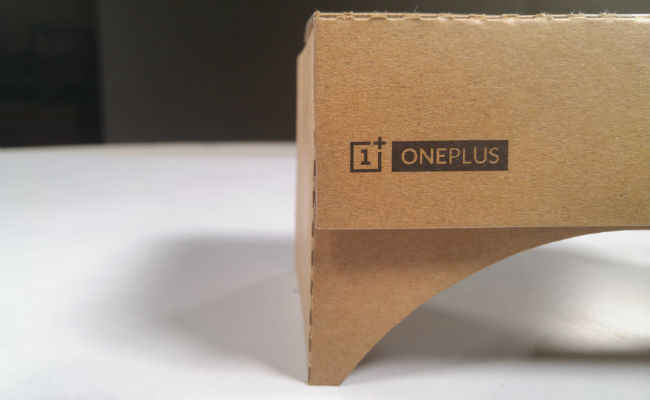 The Play Store has a bunch of apps for the Cardboard, most of which work with the OnePlus Cardboard. The quality of the video is not great, as mentioned before, but good enough. You can watch videos or play games, none of which will be like it is on the Rift, but it'll be more than you could hope for by paying Rs. 99. It'll give you a good taste of VR, and when the final consumer model of the Oculus Rift is launched next year, you'll know exactly what that device can offer you. The nausea aspect also doesn't seem to apply to everyone. We've seen reports of people complaining about nausea while using the Cardboard, but none of us here are Digit experienced it.
The story is very similar to the Xiaomi Mi Band. The OnePlus Cardboard is in no way a perfect device, but like the Xiaomi Mi Band is for wearables, it is what you need to actually go and buy a better VR headset later. You may be thinking why the Samsung Gear VR or HTC Vive can't acheive this right now. The reason is that the Gear VR costs $200 (approx. Rs. 13,000) , hardly something you want to spend on a product you don't know much about. The HTC Vive should also come out at a similar pricing. OnePlus may not be selling many units of the Cardboard, but it's giving the mainstream public a chance to experience VR, in turn also warming up the market for the likes of Oculus and others who will launch more expensive and complete VR headsets later.