1. Plezmo
In a day and age where parents want to introduce their kids to the joys of programming and computer science as soon as possible, gadgets that hope to make that learning experience fun and easy are more than welcome. That's where Plezmo comes in. Plezmo has been designed to be easy-to-use right out of the box. This is because Plezmo's Apps walk you through the steps you'll need to take, along with examples, to make it as easy to use as possible. Everything has been designed to help whoever is using it understand how the program works and how to use it. This means you don't need any prior knowledge in coding to get started! Plezmo makes use of many sensors, or elements as they call it. Some of the features available in Plezmo elements include a Buzzer, a Proximity Sensor, Light Sensor, Motion Sensor, a Display element, Button and more. You can program the Plezmo elements wirelessly using Plezmo Apps. The app interface makes use of a simple drag-and-drop mechanic to get things going. You can also test your programs on screen via the app before actually going forward with the physical elements. If this neat little project interests you, you can back Plezmo, and even grab a Plezmo beginner pack for just $135(Rs. 9200/- approx) on kickstarter!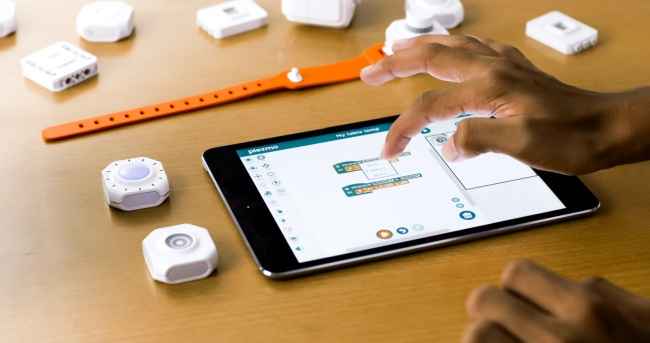 2. eRideLite
The eRideLite is an electric bike which doubles as a geared cycle, so you have the ease of an electric vehicle with the fitness aspect of a geared cycle. In electric mode, the eRideLite can reach speeds of up to 25 km/h. It runs on a 250W electric motor with a range of 50 km on the eRideLite 50 model and 90 km on the eRideLite 90 model on a single charge. e-RideLite is capable of going 0-20 km/h in just 10 seconds. While in pedal mode, the eRideLite is equipped with 6-speed Shimano gears, so you can adjust it according to the kind of workout you want. Another cool thing to note is R2H Motors has designed this bike specifically with Indian roads in mind, and you can support them yourself on Fuel A Dream, an India-based crowdfunding site. If you're looking to purchase one yourself, you can order one for yourself on Fuel A Dream for as low as Rs. 25,900.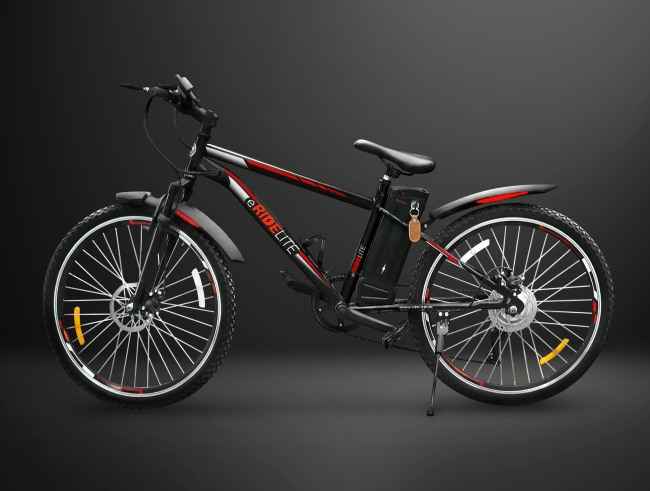 3. SENTRY
One of the main reasons people cite to avoid investing in a gaming PC (other than the price of course) is that they're too bulky and take up a lot of space, and in most cases, they're right. Gaming rigs can be quite bulky but that's not always the case. However, SENTRY has taken it a step further, and has created a PC case that's the size of a console. This gaming chassis has a volume of less than 7 litres and is designed to be able to house powerful components. It has been designed to be the ideal size for an appliance that would sit in front of a TV. Now you may not be able to put just any components into the SENTRY, but most mid range components should be fine. As a bonus it doubles as a headphone hanger as well, and its size allows for it to be far more mobile than your average PC. Interested? Find SENTRY on indiegogo.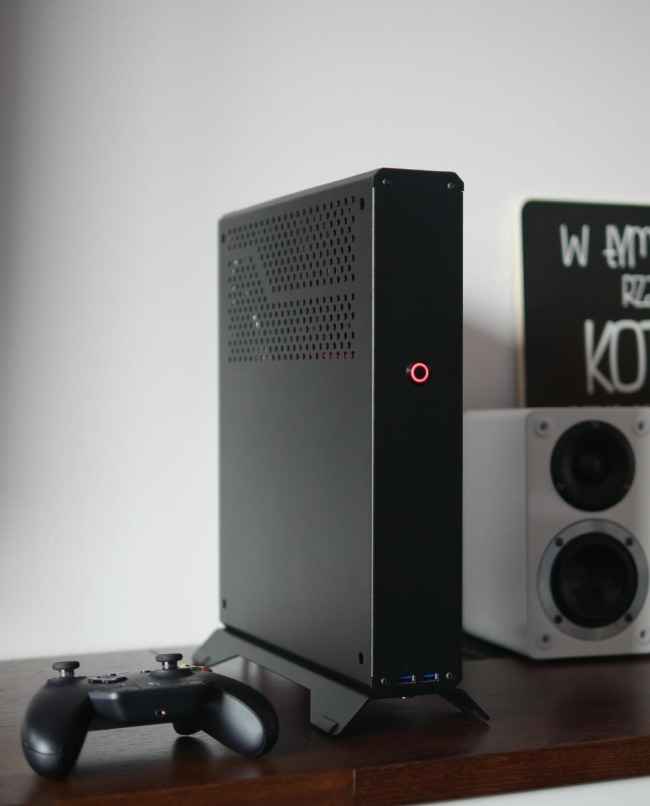 4. Steadicam Volt
The Volt is designed to enable smartphone users to capture high quality video with ease. There's a lot of smartphone stabilizers out there, so what makes Steadicam Volt standout? The Volt is lightweight and is designed in such a way that it can be folded for easy storage. It's got an app for both iOS and Android for fine tuning. It runs on rechargeable lithium ion batteries, and if they happen to deplete, you can still use the Volt in manual mode. Steadicam has been around for a long time, so you can be sure that the Volt will definitely enhance your capture experience. You can back the Volt and get one of your own on kickstarter for $139 (Rs. 9,500 approx).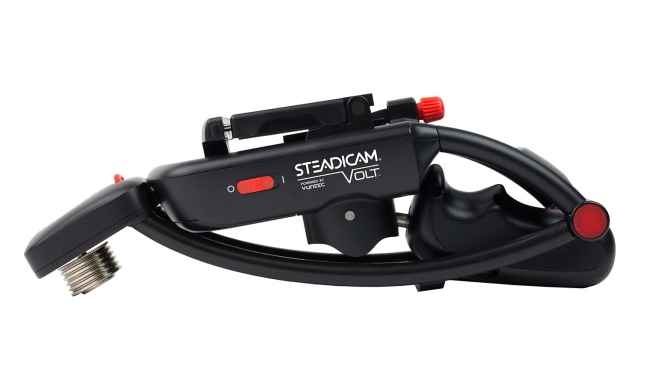 5. Fret Zeppelin
Fret Zeppelin has been created with the sole purpose of making the guitar learning experience less tedious. It makes use of an LED lights and a companion app to make to make you strumming like a pro in not time. These lights are easy to stick onto your fretboard and the Fret Zeppelin app lets you customize various features such as the colours of the lights, the tempo, song patterns and even tuning among other things. It helps you play through entire songs by detecting when you play the right sound and lighting up the next chord you need to play. The app is coming for both iOS and Android devices and will support both phone and tablet devices. Fret Zeppelin will work with any guitar; you choose the guitar you're most comfortable with. You only need to add the Fret Zeppelin LED strip to it and you're good to go. Those of you who have that enthusiastically bought guitar which is now gathering dust in the corner, this is your chance to get cracking. You can grab the Fret Zeppelin for $199 (Rs. 13,500) on kickstarter.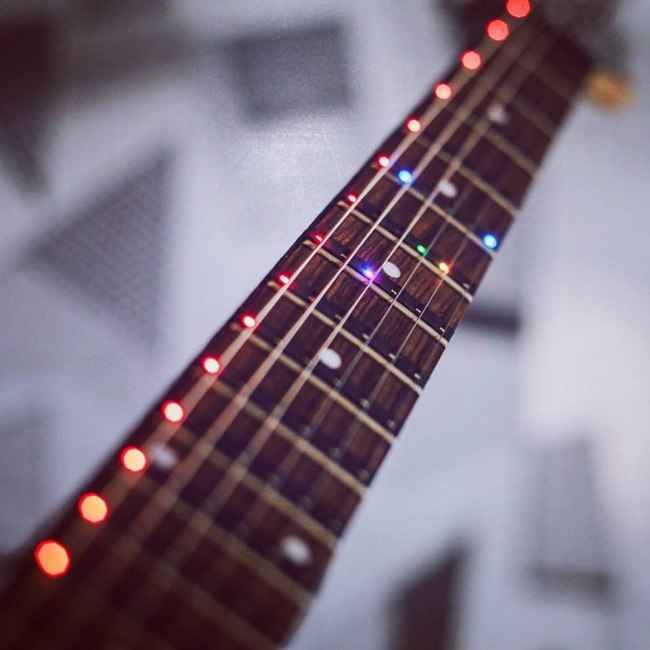 6. Smart Protektor
We've all come across cheap and low quality charging cables. These cables are damaging to your devices and are quite unreliable. Constant charging can shorten your device's battery life as well. This is where Smart Protektor comes in. Smart Protektor is an all-in-one charging and data transfer cable. It's also got an LED display. That's right, there's an LED display on this cable. With Smart Protektor you can Fast charge, sync data, test capacity and protect your device from power irregularities. It comes with Micro USB and Lightning options and a soft, flat, tangle-free cable. The LED display on the cable lets you monitor and chose between different options. With the press of a button you can test the current or voltage. It alerts you when there are power irregularities and automatically stops when the device is fully charged. Look for the Smart Protektor on kickstarter.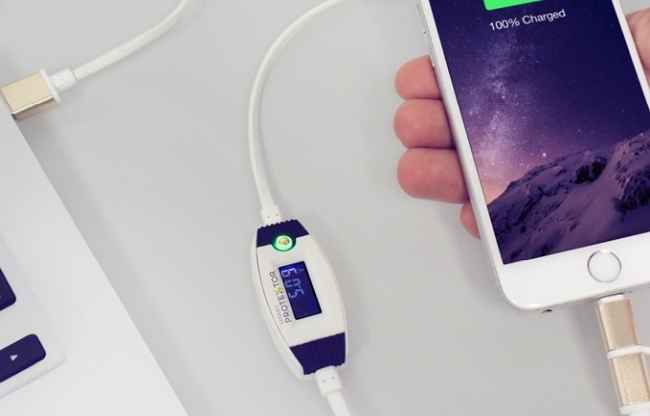 7. MAGQI
We spend a lot of time charging our devices these days, so mishaps with our cables and plugs are fairly common. Be it your car, your home, or your desktop, nobody wants to deal with the hassle of messy cables and constantly having to replace them. This is where MAGQI comes in. The MAGQI Magnetic Wireless Desk Charger can be used at home or in the office or even in your car. It stands in such a way that you can continue to use your phone – hands free – while it's charging. MAGQI also doubles as a phone stand for your viewing needs. When using the MAGQI in your car, it doubles as a handy car mount for your phone. Go check the MAGQI out on indiegogo to learn more.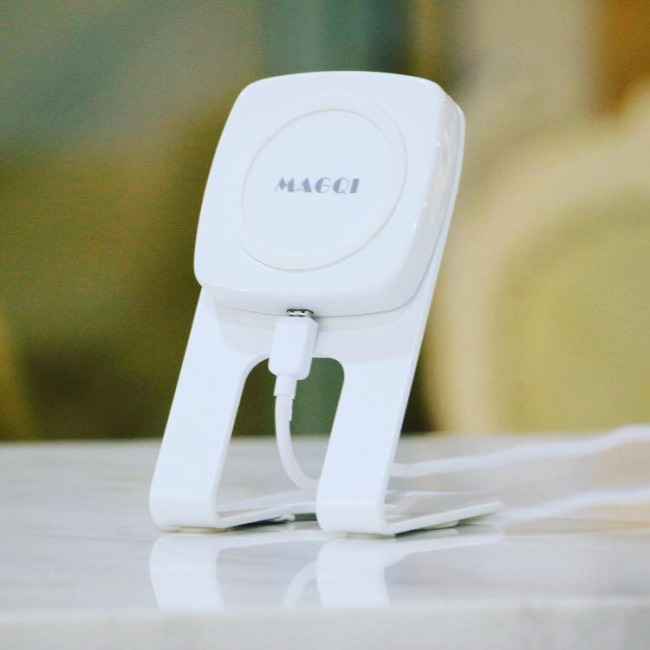 8. MyDrone
MyDrone is a compact multi-functional drone capable of capturing videos in 4K. MyDrone has been designed to be your ultimate aerial action buddy. According to folks who made the thing, it can't be stopped by anything "except tornadoes, hail and lightning." Well, to be fair we don't think any drone would be able to manage in those conditions. MyDrone comes with a sport watch control module and a separate follow module. Once you've set the follow module on your target, the drone functions autonomously. So you don't need any piloting skills to get great footage. The accompanying phone app lets you control all the features of the drone and at the same time makes the drone remote control ready. You can find MyDrone on kickstarter if you want to back them, or spend $699 (Rs. 47,500 approx) if you're looking to get one of your own.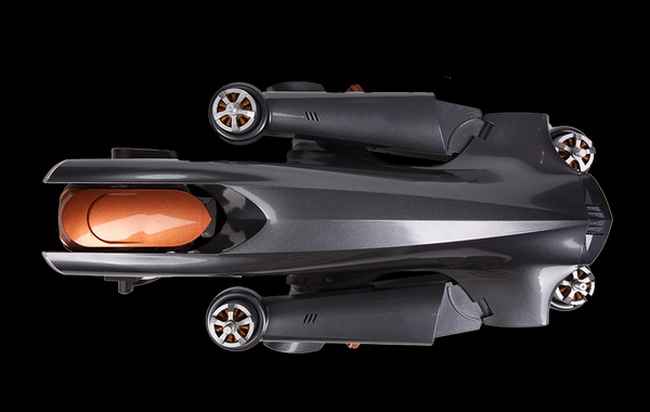 9. NIFTYX
There's a lot of charging related solutions popping up all over the place, and a lot of them are quite innovative. One of those innovative creations is the NIFTYX bracelet. The NIFTYX bracelet doubles as a charging cable, so if you're wearing this bracelet, you can be sure that you've got a charging cable handy whenever you need one. But that's not all. NIFTYX is also a powerbank which can charge at 2.4A for a fast charge. Since it's a wearable there's options to choose from in terms of size and colour. It supports Micro USB and Lightning devices, with Type C being a stretch goal. There's two versions of the NIFTYX, the Awesome Bracelet (NAB) and the LifeSaving Bracelet (NLB), with the difference being that NLB is the one that doubles as a powerbank while NAB just acts as a charging cable between your device and the powerbank. Look for NIFTYX on indiegogo.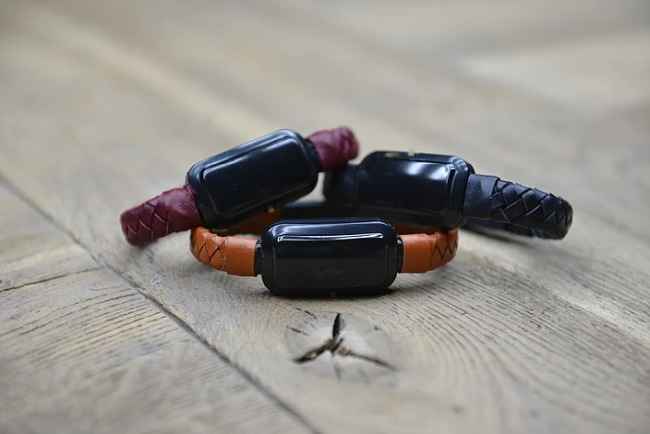 This article was first published in the February 2017 issue of Digit magazine. To read Digit's articles first, subscribe here or download the Digit e-magazine app for Android and iOS. You could also buy Digit's previous issues here.