India conducted surgical strikes behind enemy lines in PoK yesterday, destroying terror launch pads that had been set up near the Line of Control. In doing so, the military used its deadliest troops, the para-commandos, along with teams from the Ghatak and Dogra regiments. The four hour operation began at 12.30am and concluded at 4.30am, and quite a bit of military gear was put in play.
Here's a look at what the Indian military used.
UAVs
Efforts to modernise India's military have been underway for a long time now and the Rustom I and Rustom II are unmanned vehicles that India is producing for itself. However, these aren't operational yet, so we don't quite know what UAVs India has used in the surgical strikes.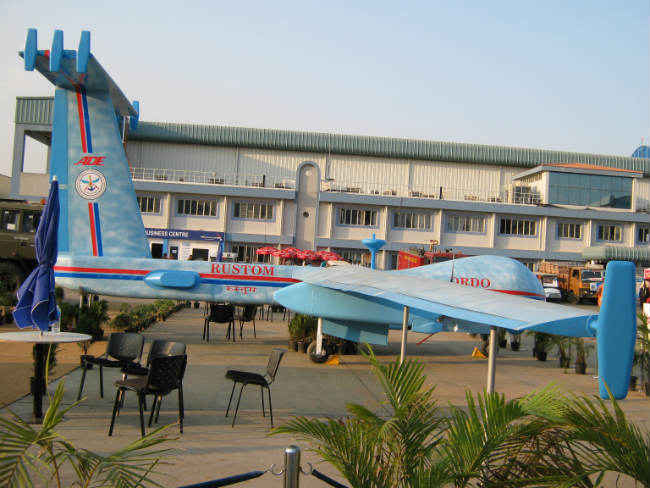 The DRDO Rustom is still under development
UAV stands for Unmanned Aerial Vehicle, or a drone, which doesn't need a pilot to be physically present to fly it. These were reportedly used for surveillance and gathering intelligence on the terror launchpads. Drones are indeed good for such tasks as they can be silent, and they can fly on lower altitudes, allowing them to record video footage of target areas, to be beamed back to base or even carried back at times.
Dhruv Advanced Light Helicopter (Top Image)
This helicopter was used to drop the para-commandos behind enemy lines, although, some reports say that no Indian helicopters actually cross the LoC.
M-4 Carbine Assault Rifle
Turns out that every geek's favourite weapon is also the Indian para-commando's favourite weapon, or so they say. The M4A1 Carbine was apparently used by some of the troops during the mission.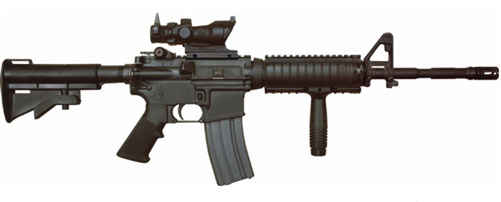 Counter-terrorists win!
Israeli Tavor
The Israeli Tavor Bullpup rifle is smaller, but without compromising the barrel length. This allows the gun to be accurate, while also aiding in close-quarters combat. Makes sense that these were used in this mission.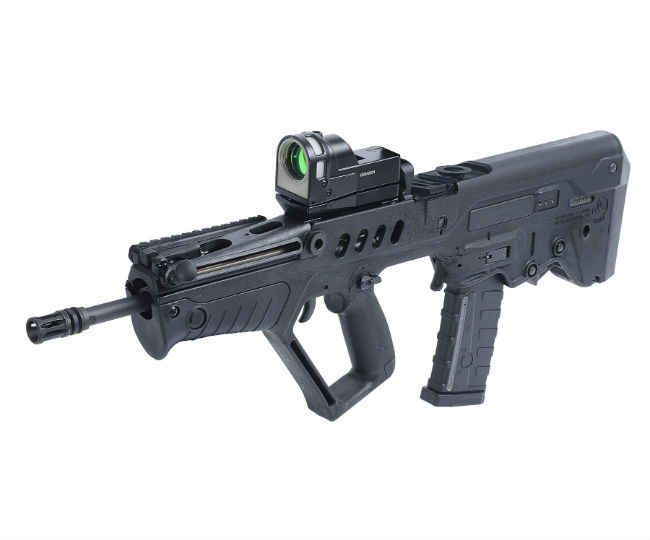 Pew, pew, pew!
Carl Gustaf Rifles
This is technically a rocket launcher, and not a rifle.The Carl Gustaf is a recoil-less rifle that's used as an anti-armour weapon. Some reports have said that these were also carried forth by Indian troops, during the strikes.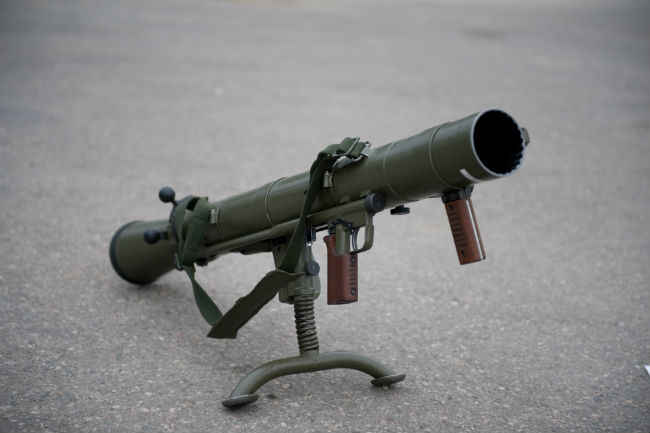 Say hello to my little friend!
Under Barrel Grenade launcher
Under Barrel Grenade launchers can be attached to certain guns, and they do exactly what the name suggests. This is apparently one of the weapons employed, and it is somewhat believable, given that some of the terror launchpads have been "destroyed".