It is that time of the year once again, when brothers and sisters all over India celebrate the festival of Raksha Bandhan.
Raksha Bandhan is a festival that celebrates the relationship between brothers and sisters. The festival is marked by the tying of a rakhi by the sister on the wrist of her brother. The brother in return offers a gift to his sister, and vows to look after her as she presents sweets to him.
If we were still in the dark ages, then this gift could have been anything from rocks to furs. Today however, the era of technology has taken over and teenagers (even girls) prefer gadgets as gifts to the traditional makeup kit and clothes.
So, for boys who are confused about what they should get their sisters this festive season, we bring you a list of 15 tech toys for your beloved sibling, ranging from Rs. 2,000 to Rs. 15,000.

1. iPod Nano strap
The iPod Nano is by far the cutest iPod available in the market. It is attractive, it is small and above all it comes in a variety of colours to get anyone excited. It is an ideal gift if your sister is young (around 13 or below) and loves listening to music on the go.
One of the coolest features of the device is that you can pick up strap and convert the device into a cool wristwatch.
The iPod Nano is available in six vibrant colours and in two storage options. The 8GB variant will cost you Rs. 8,900 whereas the 16GB variant will cost you Rs. 10,200. If you are interested in purchasing a strap to go with the device, you can get one for as low as Rs. 540. Now your sister can show off a watch that also doubles up as a music player. Read our review!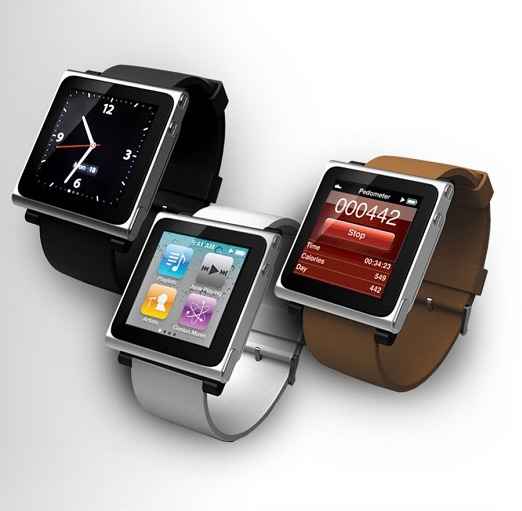 ---
2. Sony Smart Watch
If converting your portable music player into a watch seems a bit extreme to you, then maybe you'd want to take a look at a watch that is powered by Google's Android OS?
The Sony SmartWatch features an easy to use, responsive touch display. Accessing features on the watch is just a tap away. The watch gives users access to apps from the Google Play store. The watch also has the ability to communicate with your Sony Xperia smartphone. You can even keep up-to-date with your social networking feeds on the device.
You can pick up the Sony SmartWatch for Rs. 6,299.
---
3. iberry AUXUS AX02
To be a part of the modern era, every one wants a tablet. What you will do with one is still a mystery until you get your hands on it. If you aren't a veteran tablet user or think the iPad is way off budget, you can take a look at the Android budget tablets on offer. For this, we recommend the iberry Auxus AX02. The device is priced at Rs. 7,990, has a 7-inch capacitive display, and is powered by a 1GHz CPU, coupled with 1GB of RAM. The icing on the cake is that it runs on Google's Android 4.0.3 ICS OS.
If you are wondering what you sister will do with a tablet here are some plausible options – play games, download beauty apps, read books, watch movies, browse the Internet, Facebook and a whole lot more. Seems like a useful device, doesn't it? Check out our review!
---
4. Micromax Funbook
Sticking with the tablet theme, if you want a budget device, you can take a look at the Micromax Funbook. The device is priced at Rs. 6,699 and is the ideal entry-level budget tablet. The device has the hardware under the hood to run anything you throw at it. The device is powered by a 1.2GHz Cortex-A8 CPU and has 512MB of RAM.
The Funbook is an ideal tablet if your sister is in high school or junior college as it provides utility for both entertainment and education. Read our review!
---
5. Bose IE2
It is a universal fact that women love music and what better way to accessorise your smartphone/ portable music player than with a nice pair of earphones, to listen to some great music.
Priced at Rs. 5,175, these earphones provide some great utility. First and most importantly, they are comfortable to wear for long periods of time. Secondly, you get small, medium and large silicon tips for the earphones so there is no fear that they won't fit comfortably.
Thirdly, and most importantly, Bose can be counted on to produce good audio giving you bang for your buck - literally.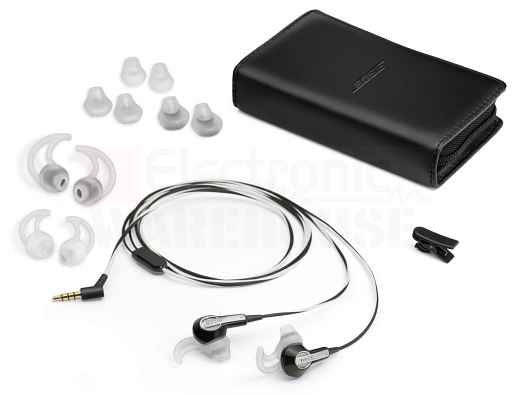 ---
6. Sennheiser HD 219
But if your dear sister is an audiophile, you may want to consider getting her a nicer pair of headphones. The advantage of using the Sennheiser HD 219 is that even though they are not noise cancelling headphones, they do a pretty good job of keeping ambient noise at bay and give you the comfort of enjoying your music.
Another advantage of these headphones is that their bass response is very good. They are comfortable to wear too and won't fall off if you wear them and jump on the bed. For Rs. 3,000, these headphones are a steal!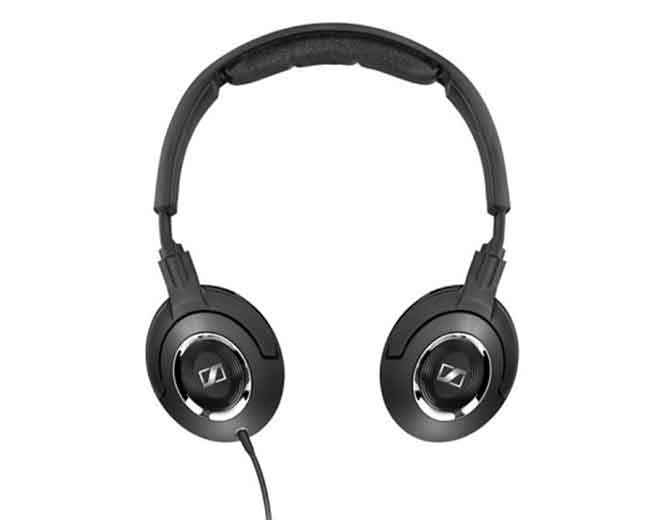 ---
Visit page two for Gadget Gift Ideas, #7 to #15...
7. iPod Touch
The expression on a girl's face when her brother gifts her an iPod Touch is a sight that can only be witnessed and not described. If an iPhone is way out of your budget, the iPod Touch is the next best option. It performs all the functions the iPhone does with the exception of making calls. The device even has a front and rear-facing camera.
Available in black and white, the device comes in three storage variants – 8/32/64GB.
The ideal "budget" of the three is the 8GB variant as it is priced at Rs. 13,500. 8GB is enough to store a plethora of music, download apps and store photos and videos as well. It is the ideal replacement for an iPhone. Read our review!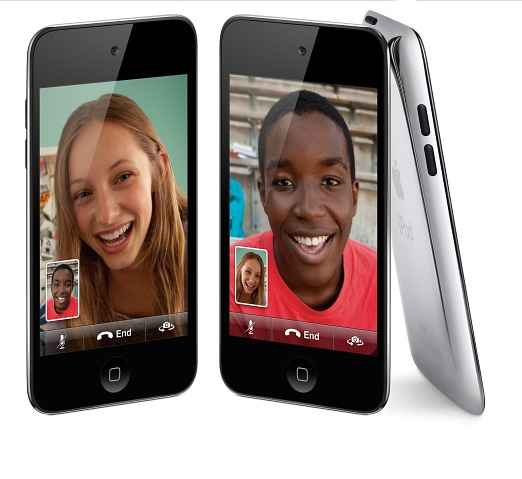 ---
8. Harry Potter Blu-ray Box Set
I have never met a girl who isn't in love with Harry Potter and if your sister is one who is smitten by the boy wizard, then the movie collection is the ideal gift for your sister.
Containing all the eight movies on eight Blu-ray discs, this collection is one that your sister will revisit even after graduating from the wizard school. The complete collection should cost you Rs. 7,650.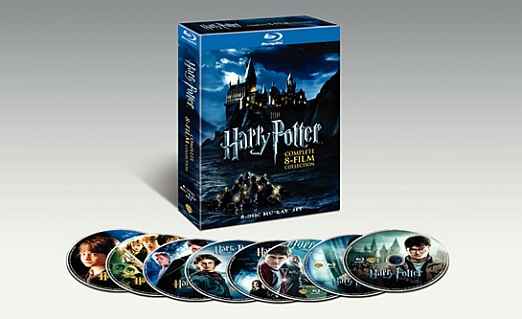 ---
9. HTC Desire C
If your sister has come of age, and a smartphone is what she demands, then the HTC Desire C is one that should be presented to her in a box. For starters the device can easily be defined as cute and cuddly, and comes in vibrant colours that girls (just might) like.
The device runs Android 4.0 ICS and has enough power under the hood to run apps from the Google Play store. Priced at Rs. 15,000, the device is expensive but an ideal device for girls looking for a good-looking smartphone. Read our review!
---
10. Nokia Lumia 610
If your sibling is one who is afraid of the smartphone, you can ease her into the smartphone era with a Windows Phone 7.5 device. The Lumia 610 fits the bill perfectly. For starters, the device costs Rs. 12,380 and Windows Phone has been credited by being one of the simplest smartphone OSes out there – as well as the most social.
The Nokia Lumia 610 boasts of a 3.7-inch display with a resolution of 480x800 pixels, and comes with 8GB of built-in storage, a 5MP rear camera, an 800MHz processor, and 512MB of RAM. The Windows Phone Marketplace may not be as loaded with apps when compared to Apple's App Store or the Google Play store but all the essential apps are available to provide a smartphone experience.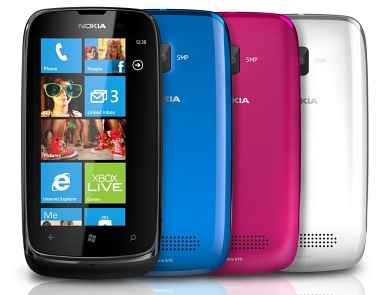 ---
11. Canon PowerShot SX150 IS
If your female sibling likes clicking pictures and wants a very good point-and-shoot camera, then the Canon PowerShot SX 150 is the one for her. The camera features a 14.1 megapixel sensor and a wide-angle 28mm 12x optical zoom lens. The PowerShot SX150 boasts a wide field-of-view and great zoom ratio.
The Canon PowerShot SX150 also gives you access to a number of effects such as toy camera, monochrome, miniature, fish eye, super vivid, poster, colour accent and colour swap. For Rs. 10,000, this is one device every amateur photography enthusiast must check out.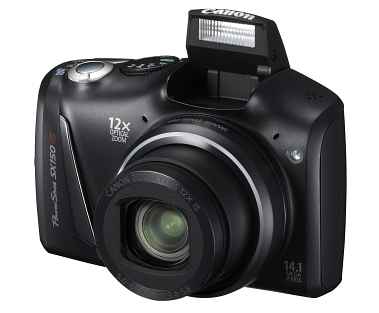 ---
12. Canon IXUS 220 HS
Another very good point-and-shoot camera that you can gift your sibling is the Canon IXUS 220 HS. The device has a 12.1 MP CMOS sensor and a 24mm ultra wide-angle lens. One of the best features of the device is the Advanced Smart Auto mode that gets you ready to shoot in all kinds of situations and can now detect up to 32 different scenes. Simply point and shoot and let the advanced Smart Auto adjusts the exposure and focal settings accordingly to the various lighting conditions.
The Canon IXUS 220 HS also gives users access to 6 artistic creative filters instantly with a quick twist of the mode dial. For Rs. 10,995, this camera can be a very good first point and shoot camera to invest in.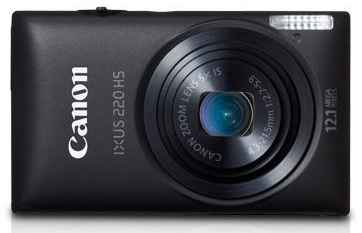 ---
13. Sony DCR-SX21E Camcorder
If making home movies is what you like to do, then this festive season, capture your precious moments with the Sony DCR-SX21E Camcorder. The camcorder boasts of 57x optical zoom to capture subjects that are at a distance. The Steady-shot feature will enable you to capture smooth footage even when you are on the move. The device also has a 2.7-inch LCD, so you can playback what you have captured.
The Sony DCR-SX21E Camcorder also has a very slim form factor so you can easily slip it into your handbag. For Rs. 10,000, the Sony DCR-SX21E is the ideal device to capture those special moments at home.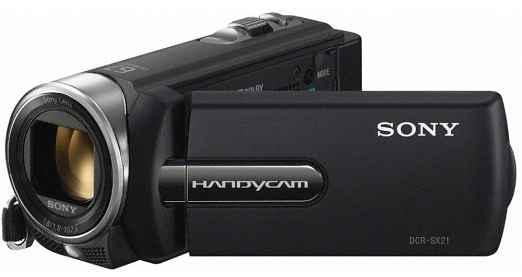 ---
14. Case Logic Lightweight Sport Backpack For 15.4 Inch Laptop
If your sister is one who goes to college or is a professional in the IT world, then she undoubtedly carries her laptop with her wherever she goes. A nice laptop backpack in this case not only ensures that she carries her laptop with ease but also has room for her hairbrush and makeup kit in one bag eliminating the need to carry a purse.
Thoughtful brothers can check out the Case Logic Lightweight Sport Backpack for 15.4-inch laptop. The backpack is reasonably priced at Rs. 2,795.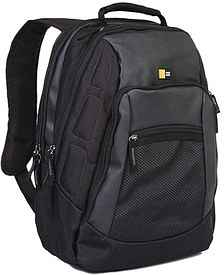 ---
15. Sony DPF-A710 (digital photo frame)
Special moments captured by you on your smartphone or camera need to be shown off throughout the house. Gone are the days when people would print photos and display them all throughout the house. Today is the era of digital photo frames and the Sony DPF-A710 digital photo frame is a nice option to consider.
The Sony DPF-A710 has 7-inch LCD panel display with a resolution of 480 x 234, 128 MB Internal Memory that can store and display up to 250 photos, SD and SDHC card support and the ability to be placed in landscape as well as portrait mode.
The digital photo frame supports a wide array of image formats such as JPEG, TIFF, BMP and RAW. You can grab the Sony DPF-A710 digital photo frame for Rs. 3,790.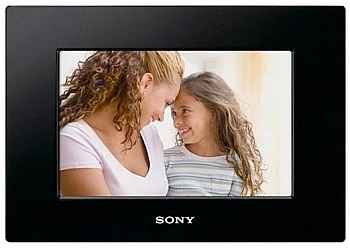 ---