There are cool gadgets and THEN there are some even cooler. But even beyond those are the uber-luxurious, super-expensive and ultra-awesome products that most of us can only drool at and hope to own. When it comes to luxury and class you'll find ample amounts of here. So what are they? Here we go.
1. Mercedes AMG 2018 GT C
AMG is completing its 50th anniversary this year. In celebration, Mercedes is rolling out the AMG 2018 GT C at the Detroit Auto Show this year. The AMG GT C is a two seater hardtop. It houses a 550hp twin turbo 4-litre V8 engine, one that offers an impressive 0 - 100km/h in just 3.7 seconds. As for top speed, the GT C can reach top speeds of up to 315km/h. Other than the above, the new GT C will feature rear-wheel steering, an electronic limited slip differential and active air management. It comes with a number of louvres under that can open and close as required to assist with cooling the engine and with the vehicle's aerodynamics. The launch model of the car will be the Edition 50, which is limited to just 50 cars. The Edition 50 boasts matte black externals and a black chrome exterior trim. As for interiors, they will feature silver pearl and black Nappa leather. There's no pricing info yet, but expect to see the Mercedes AMG 2018 GT C at car dealerships sometime around summer this year.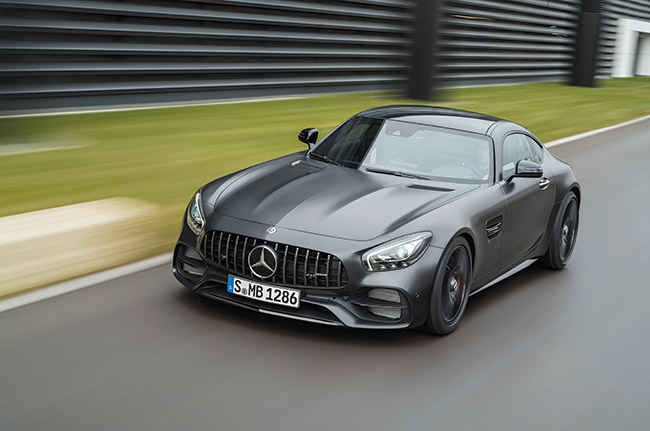 2. Vertu Constellation
British luxury smartphone manufacturer Vertu seems to have made a home for itself in this section. The rate at which they dish out luxury smartphones month after month, it's no surprise. This time, they've come out with the Vertu Constellation. Like most Vertu smartphones, this mobile device is handcrafted down to the very last detail in England. As with most Vertu smartphones, you can customise your own Constellation with cases ranging from leather to ostrich and even snake skin. The phone comes in-built with an anodised Aluminium frame and a Ruby shortcut access key. The feature that makes the Vertu Constellation stand out the most from other phones from the brand is that it's the first to allow fully encrypted calls. This is thanks to the in-built tech from SilentCircle. Other than that, it's also the brand's first phone to have dual-SIM functionality and comes with a Sapphire crystal display.

SPECIFICATIONS
Android 6.0; SoC: Qualcomm SnapDragon 820 | RAM: 4GB | Storage: 128 GB, expandable | Display: 5.5-inch 534ppi Sapphire crystal display | Battery: 3,220mAh | Camera: 12MP main; 4MP front
Price: Rs. 4.75 lac approx.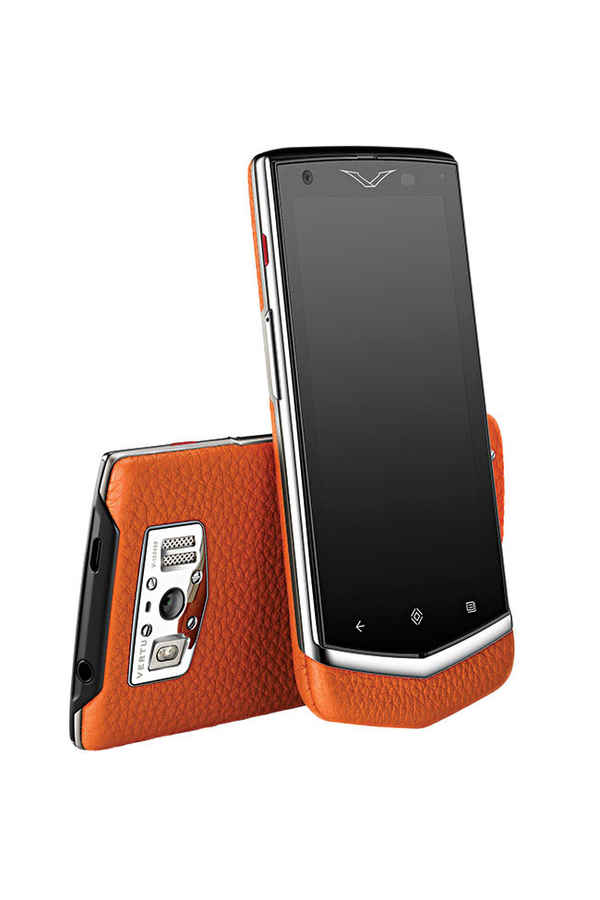 3. The Louis Vuitton Mouse Pad Gaston
Luxury brand Louis Vuitton have dabbled in many things. They've partnered and collaborated with many companies to put the LV brand on a large variety of objects. Handbags, trunks, smartphone cases, the list goes on. Well, you can add a mouse pad to the list as well. That's right, Louis Vuitton's Art of Gifting collection features a mouse pad. In the words of the brand itself, "Crafted from fine leather, this mouse pad features an embossed VVN corner in a complementary color for an understated Louis Vuitton signature. A subtle status symbol, it completes our elegant office set." There are three colour variations to choose from: Navy Blue, Grey, and Red. This mouse pad will set you back a whopping $395 (Rs. 26,500/- approx). We're not sure if we'd spend that much on a mouse pad, but if you really want that LV monogram on your desk, head to Louis Vuitton's website.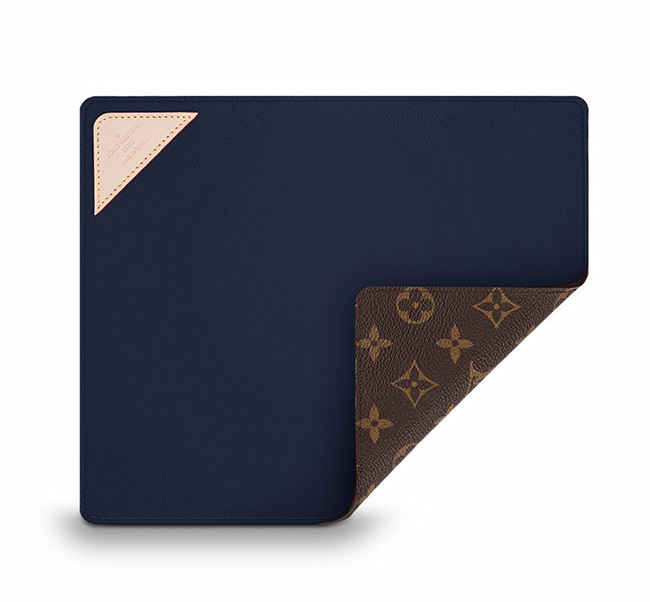 4. 2018 Ford Mustang
Ford's classic Mustang is getting an upgrade. The new 2018 Ford Mustang will feature a much sportier look. Although, it wouldn't be much of an upgrade if it was just the looks, right? The new Mustang will come with a host of new and changed features. One of those features is the addition of MagneRide magnetorheological adaptive dampers, which will be available on both EcoBoost and GT Performance Packs. Instead of the old 3.7-Litre V6, the new Mustang will house a 5.0-Litre V8, with improved horsepower and torque. The default horsepower of 435 was capable of boosting with the aftermarket calibration pack that Ford Performance sells. It would let you boost the horsepower of the Mustang GT from 435 to 472. This is likely to be available in the new Ford Mustang as well. The company will offer both port and direct fuel injection options. There's also the option for a 10-speed automatic transmission alongside a 6-speed manual transmission. Manual will come with twin-disc clutch and a new dual-mass flywheel.
The new Mustang's exteriors also have some changes. The car looks significantly different from its predecessor with the hood lowered by 20mm. Other than that, there's a new lower rear diffuser in the back and a decklid wing for Performance Package models. As for interiors, the old analog speedometer and tachometer have been replaced with a 12-inch digital gauge cluster. The new model will also incorporate an optional active exhaust so that drivers will be able to control the noise of the engine at will.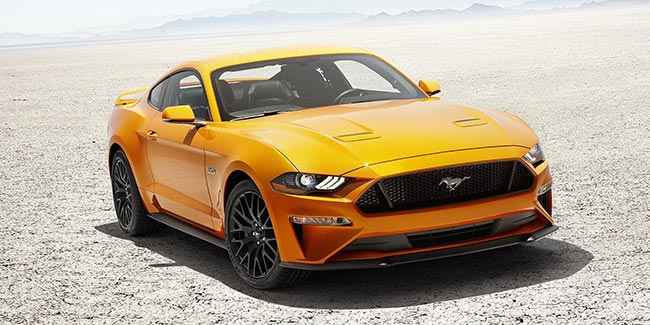 5. Iron Man Mark 43
Chinese toy maker The Toys Asia have gone and created a life-sized Iron Man armour. That's right, it's life sized. But, and that's a big but, you're not going to be able to wear it or anything. It does make for a really neat display piece though. Especially if you add the fact that the armour actually opens up, and in a manner very identical to the actual armour itself, from the movies. The armour features 46 motors that power its 567 parts. You can open the armour up and get a nice view of its intricate insides. Since you're not going to be wearing this, the armour comes along with a remote control to open and close it as needed. The armour is accompanied by its own display stand. Priced at $360,000(Rs. 2.4 cr approx) this suit of armour is a must-have for any diehard Marvel fan. Actually, we're quite sure even those unfamiliar with the Marvel Universe will be quite impressed by this toy.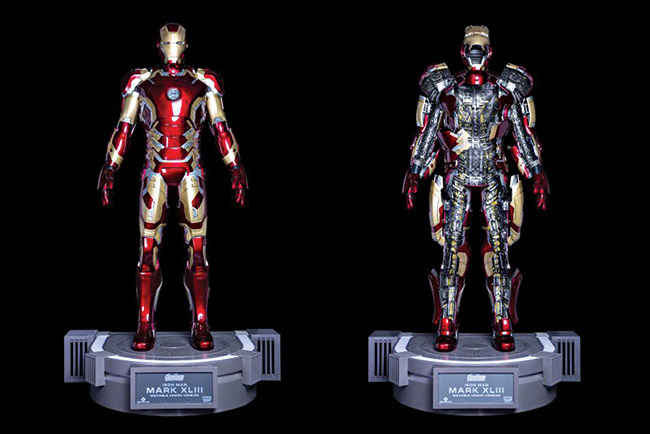 6. ColorWare PlayStation 4 Pro Retro
When it comes to customising electronics and gadgets, not many do it better than ColorWare. This time around, they've customised the new PlayStation 4 Pro. Taking a step in the retro direction, they've got the brand new Pro, looking like the good old PlayStation(see what we did there?). The Retro Pro has been recoloured to, you guessed it, classic grey, and the PlayStation logo sits in the centre of the top-side, in its classic mix of red, green, blue, and yellow. ColorWare also ensure the quality of their custom products, in their words, each of their products pass "intense phases of disassembly, cleaning, masking, painting and inspection before being buffed and reassembled." This customised PlayStation 4 Pro will be a limited edition and there's only 25 of them up for grabs. At $899 (Rs. 60,200/- approx.) each, we're assuming they're already sold out.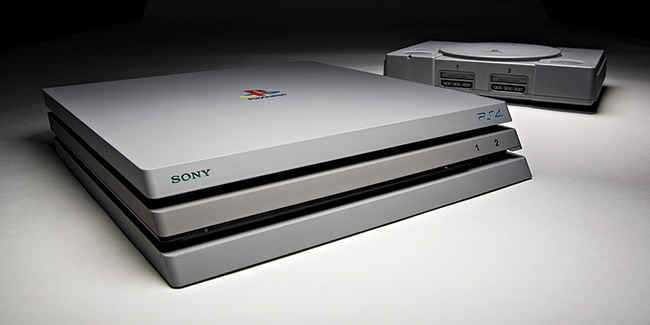 This article was first published in the March 2017 issue of Digit magazine. To read Digit's articles first, subscribe here or download the Digit e-magazine app for Android and iOS. You could also buy Digit's previous issues here.