There has been an upheaval in the peripheral market over these two years. Mechanical switches have become increasingly affordable and more brands have started offering keyboards with varying switch types, caps, form factors, and more. In fact, the enthusiasts have wisened up and have begun exploring custom keyboards wherein they have absolute control over every little aspect of the keyboard, right down to the type of lubricant used on the stems of the switches! Meanwhile, manufacturers have started exploring new avenues to innovate in the segment. We've all heard about Wooting and their analog keys but this year, we saw Steelseries come out with switches based on Hall sensors so that you can now vary the actuation point of the keys and that too, you can do so on the fly. Anyway, let's get to the winner of this year's Zero1 Award for best gaming keyboard.
Winner: XPG Summoner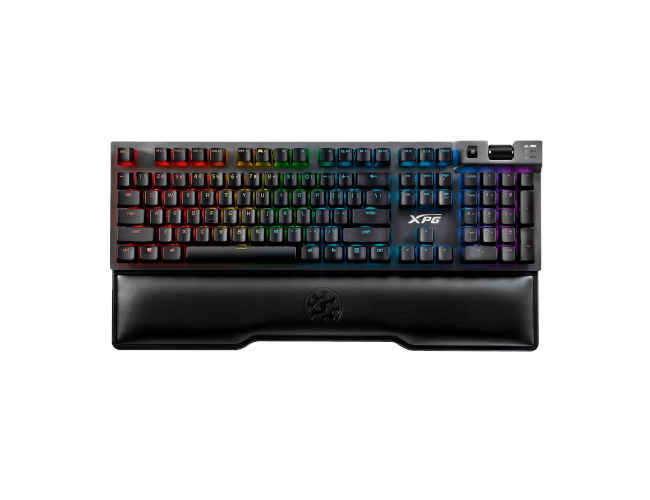 There's no lack of gaming keyboards in the market. Practically every Tom, Dick and Harry have a gaming keyboard up for sale and the ones offering mechanical keyboards are growing by the day. In the midst of them all, we have the XPG Summoner trying to make a mark. The Summoner has an aluminium top panel and follows and open-chassis design. The keyboard we received used Cherry MX Speed Silver switches which are linear keys with an actuating force of 45 cN and operating point of 1.2 mm. If you're used to typing a lot then these keys can help you increase your WPM provided you train yourself to not press each key all the way and are able to touch type. We didn't face any chatter during the time we used the keyboard and faced no ghosting whatsoever. The wrist rest certainly helps reduce the pressure on your wrists and helps you type more in the long run. While keyboard preferences vary from person to person, the impact of the Speed Silver switches on the XPG Summoner is hard to dismiss.
Runner-up: K70 RGB MK.2 SE RAPIDFIRE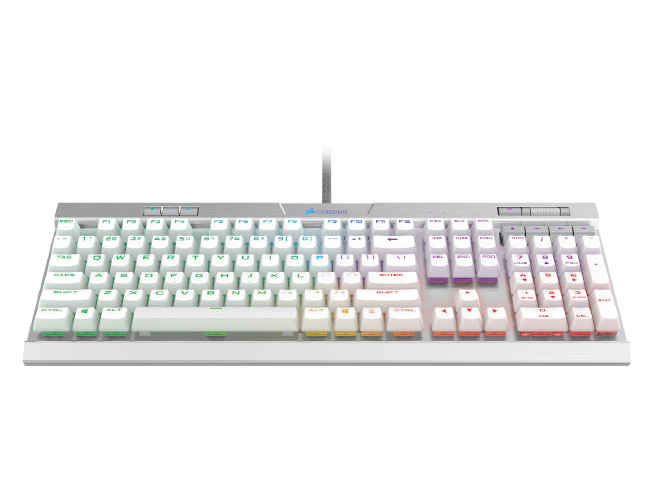 If you like the Cherry MX Speed Silver switches then the Corsair K70 RGB MK.2 RAPIDFIRE is an equally worthy competitor as the ADATA XPG Summoner. It too has an aluminium open chassis design with white keycaps and a wrist rest like the Summoner. We didn't face any chatter while typing on the keyboard but we found the wrist rest to be a little slippery. There were quite a few mistypes while using the keyboard as the heel of the palm would slip past wherever you wanted to stop. As a result, we ended up pressing the wrong keys a couple of times. A little extra friction would have helped resolve that. Aside from this one factor, the two keyboards felt very similar to us.
Best Buy: Redragon K551-RGB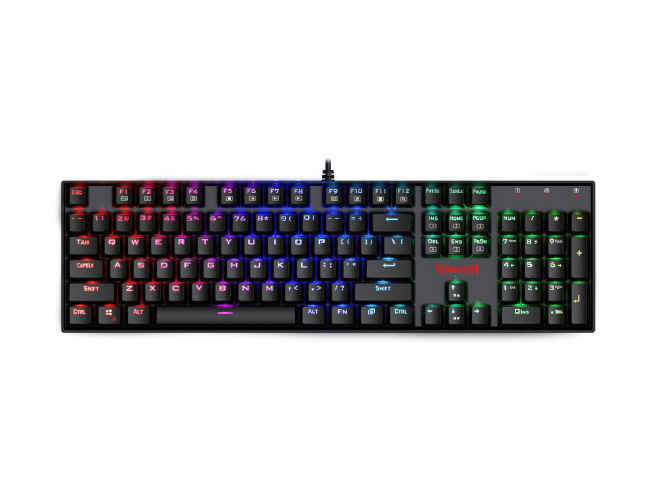 Redragon managed to provide a full-frame mechanical keyboard at the lowly price of Rs. 2,990 by using Outemu switches but the steams aren't as flimsy as some of the Outemu box keys we've seen, which is quite surprising given how inexpensive they are. Kailh Box keys have managed to attract a cult following of their own and it would seem that Outemu is going down the same road. These Blue box switches have a similar characteristic as the Blue ones from Cherry but we can't say the same about the durability till we kill a couple of these over time with use. They aren't stiff and there isn't any stickyness to the switches but those factors could change over the course of a year. Regardless of all that, getting a proper mechanical keyboard at this price point is something that other brands will definitely find difficult to do.