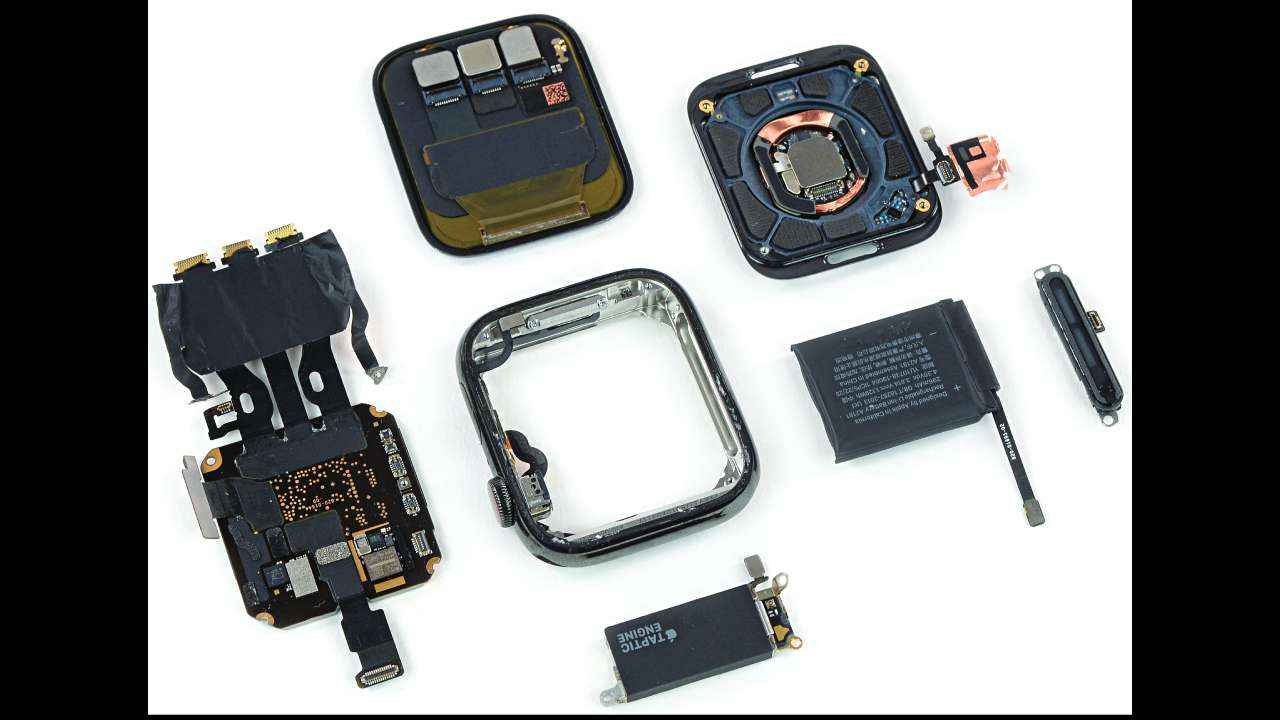 Inconsistent battery improvements
The battery is glued down to the device which makes it quite a chore to detach. The battery in the Apple Watch Series 5 is labeled A2181 and provides 1.129Wh which is a slight 1.44 per cent improvement over last year's model. However, on the smaller, 40mm Apple Watch Series 5, there's a new battery design which provides a 10 per cent battery capacity boost.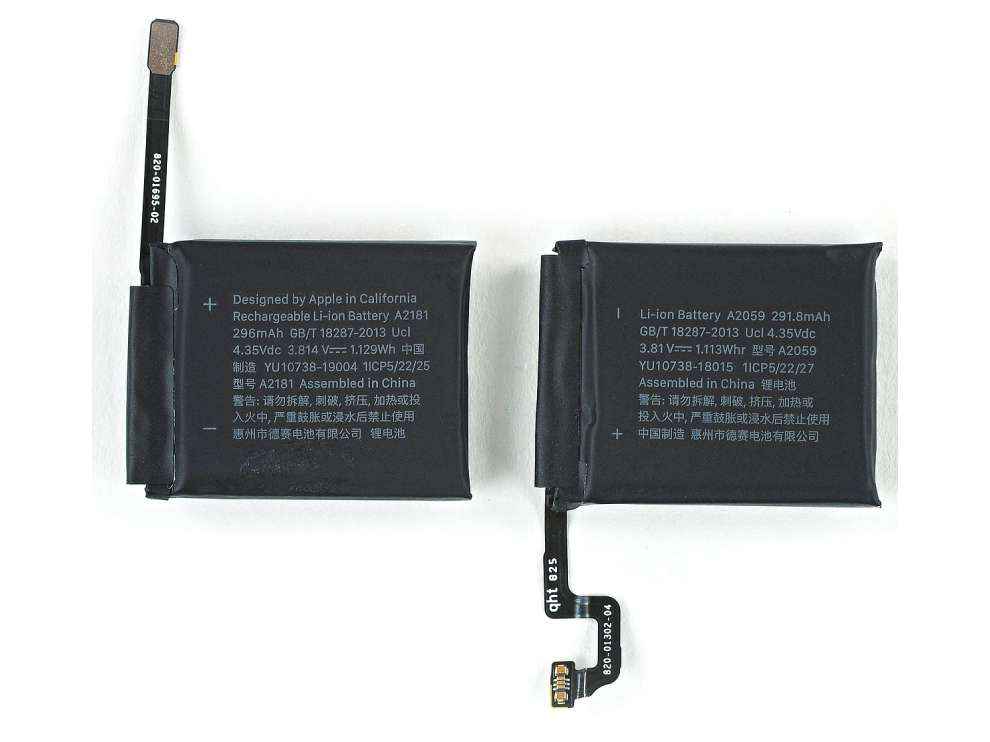 Tighter seal on display
The display on the Apple Watch Series 5 features a pretty firm seal which gives away after a fair amount of prying coupled with some heat and slice action. Screen replacements are feasible since the display does detach via ZIF connectors. The Force Touch gasket connector also sits snuggly in a corner behind the display cables.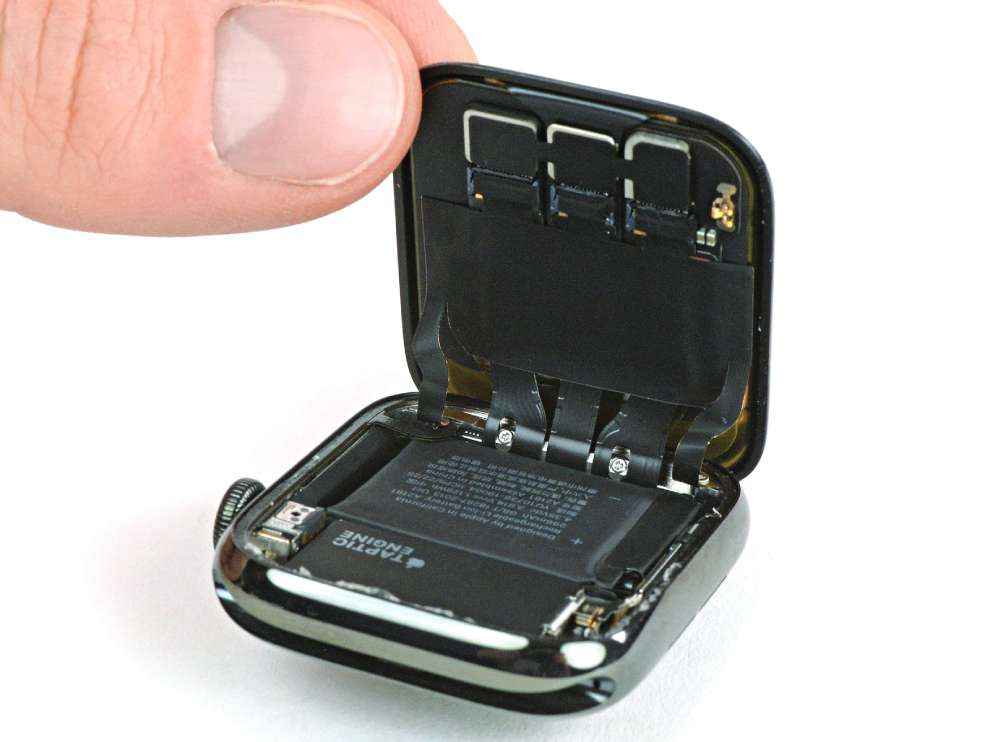 LTPO display facilitates always-on display
The LTPO display on the Series 5 (left) is physically similar to last year's model (right). However, a new display driver and power management IC facilitated the gargantuan 18-hour 'always-on' display feature. It allows the watch to stay awake for longer periods by consuming power in a more efficient manner.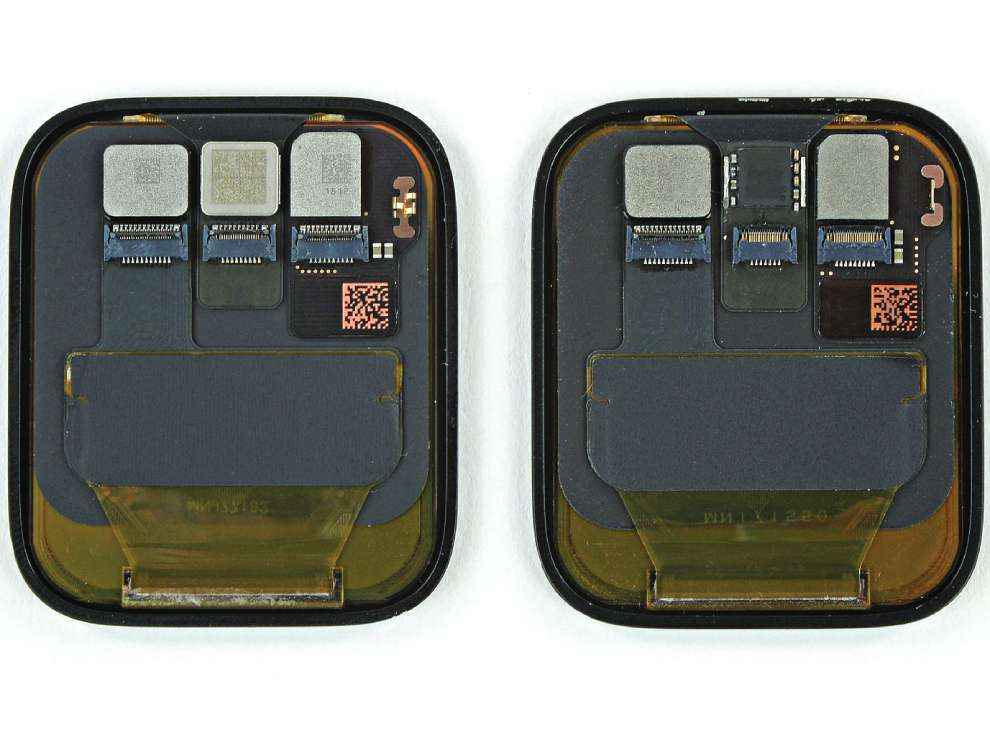 Taptic Engine sports minuscule changes
The Taptic Engine in the Watch Series 5 can be carefully tweezed free from the antenna connector. This reveals that the Taptic Engine featured in the new-gen Apple Watch is extremely similar to its predecessor, however, the connectors have been re-engineered, so the same parts will not be compatible with the new model.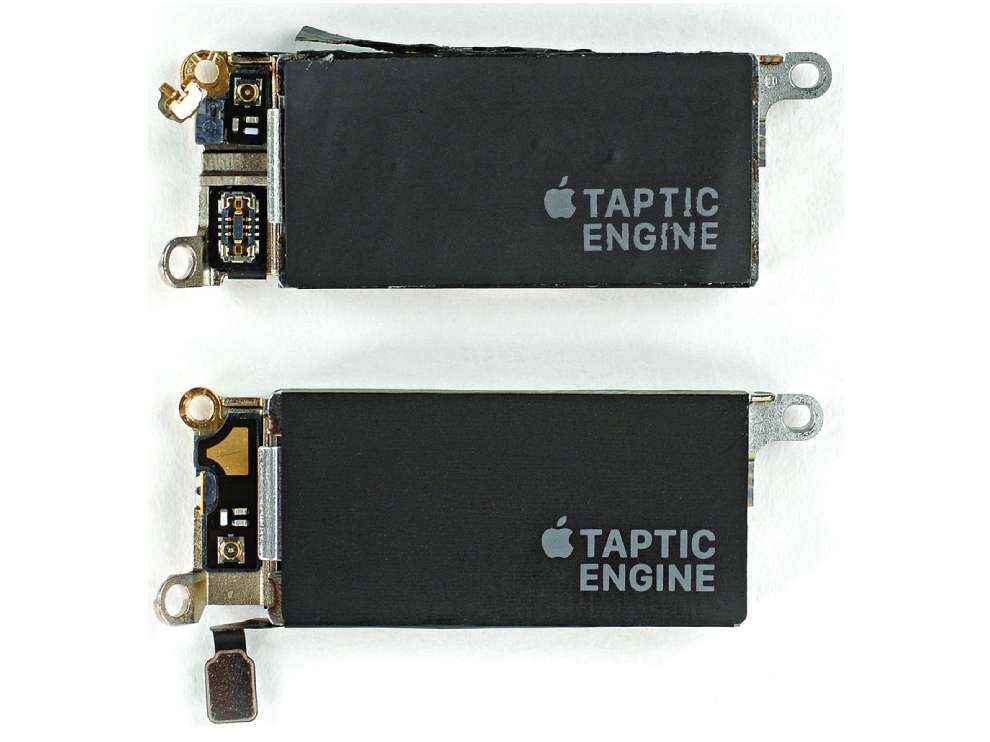 An array of parts and sensors
Once the Apple Watch Series 5 has been dismantled enough, various parts disengage from the main body which are reminiscent of the ones in Series 4. After unscrewing the body, the digital crown, microphone and side button cling to the frame of the watch while the heart rate sensor, ECG components and the charging coil come off with the bottom plate.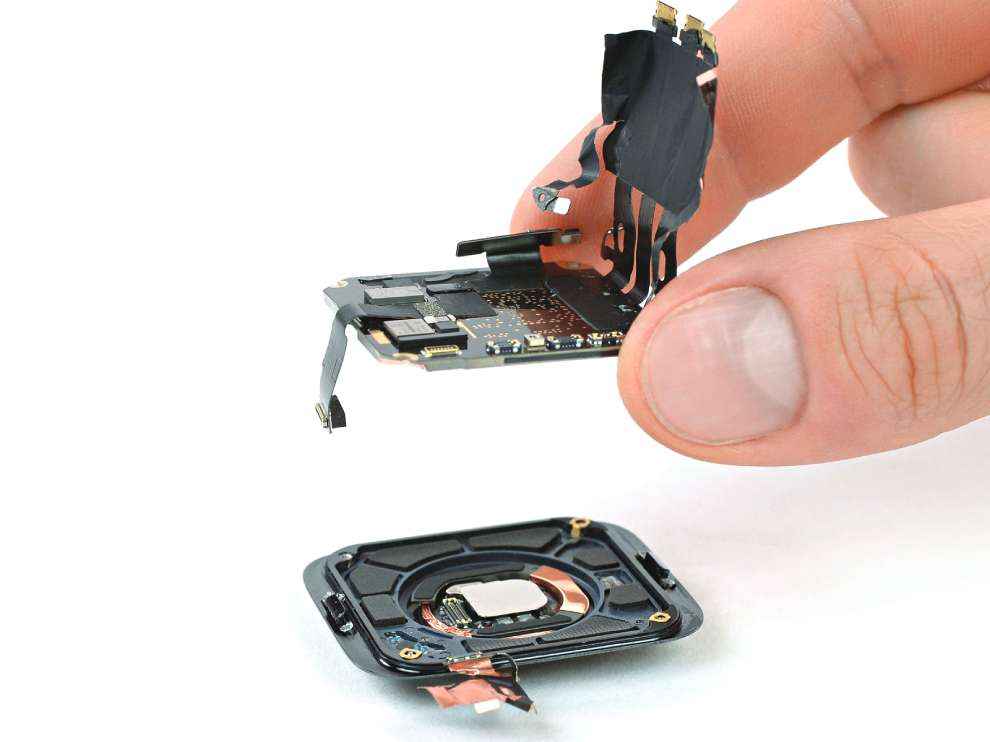 The system-in-package – S5
Next up, we have the Apple Watch Series 5's brain, the S5 system-in-package. The S5 features a brand new compass and double the onboard storage (32GB, over last year's 16GB). Most of the integrated circuits are veiled beneath a solid resin layer. The attached display flex cables have gained a few pins over last year's model, so interchangeability is out of the question.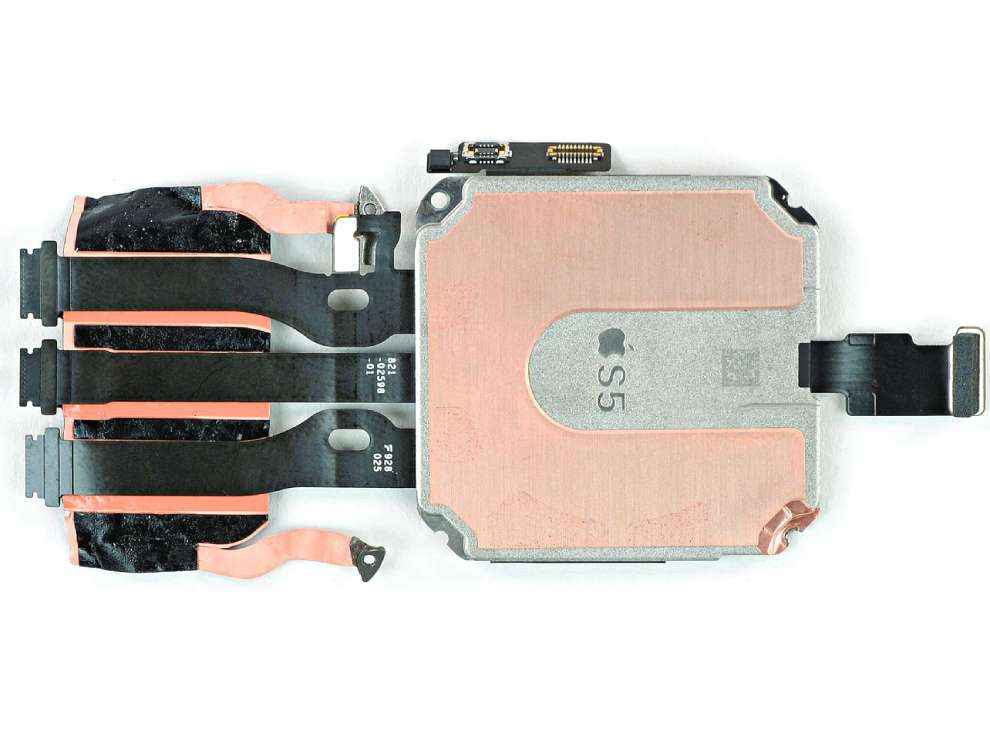 All images are credited to iFixit, head over to their website to check the teardown. Their content is licensed under the Creative Commons BY-NC-SA 3.0 license.