India is a massive market for smartphones, one that's steadily growing despite the economic slowdown that's occurring. In Q3 2019, manufacturers shipped 49 million smartphones in India which is somewhat to the tune of a 10% year-on-year growth. It's understandable how folks keep buying more of these smartphones and replace them every few months. According to some statistics, folks tend to switch smartphones every 15 months. That's a lot of smartphones that are either being sold in the second-hand market, sent back to the manufacturer for recycling or, worse, simply being dumped in some landfill. The Associated Chambers of Commerce and Industry of India (ASSOCHAM) released a report citing the compounded annual growth rate of electronic waste being 30%.And if you look at the bigger picture then 70% of this e-waste is made up of computers, 12% is from the telecom market, 8% is from the medical sector and 7% is constituted of electric goods. Most of this comes from companies which account for 75% of all the e-waste generated in the country. Private individuals only contribute about 16%. So where does all this waste go?
The environment, of course!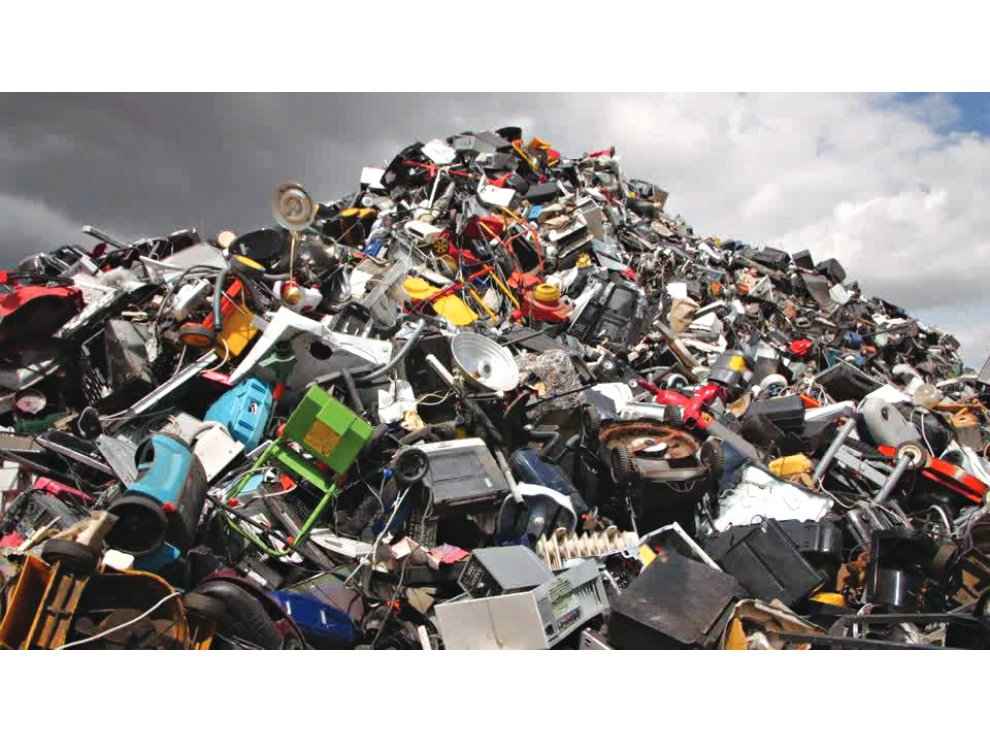 Given the lax rules that we have, companies don't have to take much effort into keeping a check on their e-waste pollution levels. The first e-waste legislation was enacted in 1986, in the form of the Environmental Protection Act and then later bolstered in 2011, 2016 and 2018. It would appear that we were late to the party. The Indian e-waste management sector is very unorganized and as a result, the folks who have the equipment and can do things the right way, cannot compete and turn a profit. The unorganized folks tend to make use of cheap methods to extract whatever materials they want from the e-waste and these cheap methods are often a source of pollution on their own. Open burning, acid baths, machine shredding, etc.are some of the unsophisticated but economical methods employed by the unorganized sector.
Recommerce
Given that folks in India switch smartphones every 15 months on average, and then there's the whole cultural aspect of handing gadgets down to others rather than dumping them, there's a large market for second-hand goods. Given the informal nature of this market as well, we've seen many companies enter the space hoping to cash in. This is termed the recommerce market and then there are the ones who recycle e-waste on your behalf. They have all the proper equipment to dismantle and extract the materials that can be reused as well as the materials that need to be disposed of in a proper manner.
While selling second-hand electronics might seem an easy way to make money, it has its own share of challenges. Jayant Jha, Co-founder and CEO of Yaantra, a recommerce platform shares his learnings, "The major barrier that we face in selling a refurbished smartphone is that consumers are still apprehensions while buying a refurbished product. In India, there are very few trusted platforms that provide certified phones, rigorous quality checks and warranty assurance.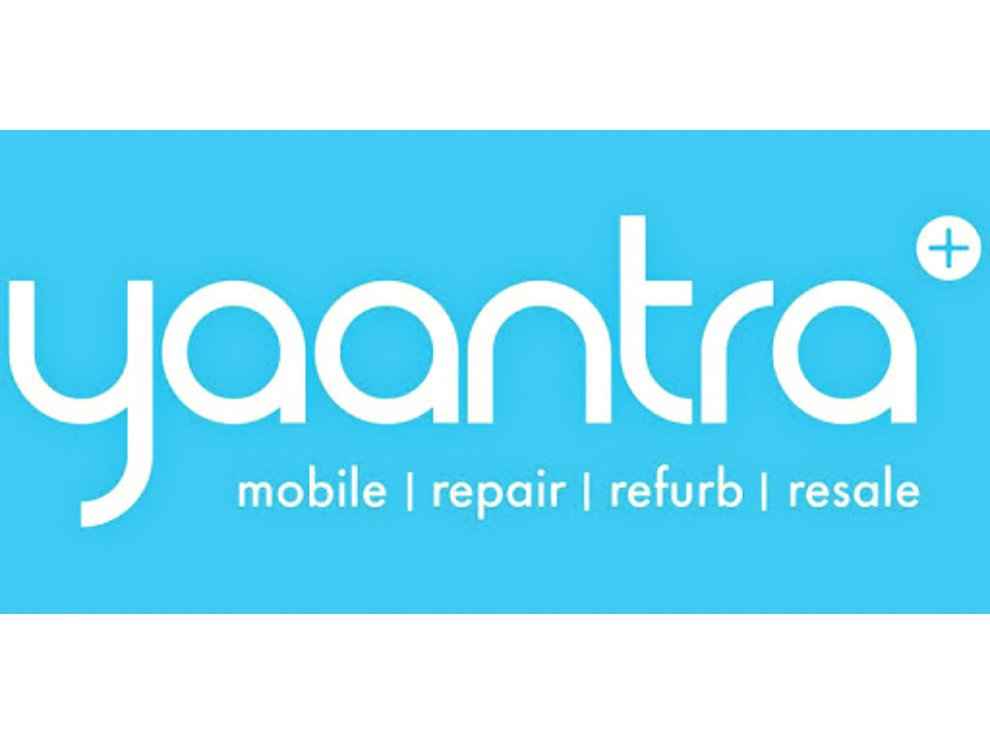 Refurbished products are often perceived to be of low quality. People, in general, have a misconception that all refurbished products are used or secondhand. Refurbished does not necessarily mean a used product, but they could be the products kept on display or used in demos and hence the package-box is opened. Once package is opened, it cannot be counted as brand new and hence has to be labeled as refurbished. Few people perceive refurbished goods as faulty products hastily pushed on to the next consumer.
Yaantra has been working persistently to address the quality-related barriers with assured warranty. Doorstep service is another facility provided to customers to address trust-related issues which customers may have and provides them convenience besides removing the affordability barrier. "
Recommerce is a massive market, especially in India which has seen an 8.8% growth year-on-year as per the latest Counterpoint report on the state of the global refurbished smartphone market. Considering the fact that 82% of the smartphones sold in India don't even enter the refurbished domain, that's a huge market opportunity up for grabs. This does not mean that the 82% constitutes of working phones that are lying about. No, a lot of these smartphones are also non-functional which then requires a little bit of investment before it can enter the refurbished market. It's either that or recycling. That's how recommerce players differentiate themselves from the likes of Quickr or OLX.There are even services with physical stores such as CEX which is accepts working devices and resells them after grading the overall quality of the gadget.
Recycling
India generates about 2 million metric tons of e-waste annually and only 0.036 metric tonne of that e-waste was treated in the country in 2016-2017. Of this miniscule amount, 95% was handled by the informal sector. This is set to change thanks to a few amendments that were made to the E-waste management rules in 2016 and 2018. Only authorized e-waste handlers can take up the job of recycling e-waste. This will help release the stranglehold that the informal sector has on this market.
Moreover, with the introduction of the Producer Responsibility Organization, manufacturers have been tasked to meet certain e-waste management targets and they're mandated to keep increasing these targets by 10 per cent on an annual basis. As of now, there are about 178 such government-accredited e-waste processing entities in the country. Rashi Peripherals, a national distributor for a lot of the PC components and peripheral brands detailed their initiatives around e-waste management. Over the last year, they've opened up four e-waste collection centers and 50 smaller collection points where consumers can get rid of their old electronic hardware in a responsible manner.Since they're entrenched into the Indian ICT ecosystem, they've even taken up the mantle of educating their partners about responsible e-waste management. "As a leading technology distribution company in India, it is our mandate to stop the degradation of the environment due to e-waste. The aim of starting these collection points in each of the RP tech India branch is to ensure that we are accessible to end-users. We will leverage the Partner Connect platform in collaboration with our vendor partners to reach out to a maximum number of partners across India and spread awareness, "said Rajesh Goenka, Director, Sales and Marketing, RP Tech India.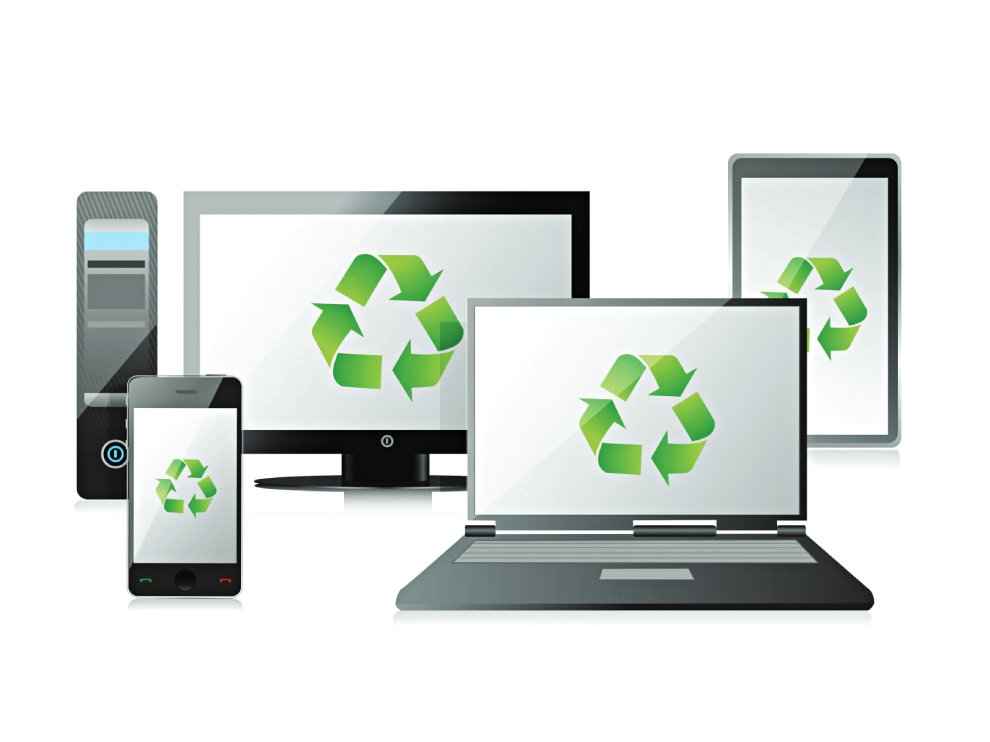 There's also a lot of money to be made in recycling. A UN report presented earlier this year cited an example of a Chinese e-waste recycler which had been producing more cobalt than what the whole of China mines in one year. There's a lot of processes involved in extracting resources from the earth but obtaining the same from e-waste is a much simpler process. This should certainly spark more interest from companies and thus, reduce our carbon footprint along the way.
A long way ahead
It goes without saying that we're in the early stages of setting up a proper framework towards ensuring an efficient mechanism for e-waste management. As of now, the informal sector in India accepts a lot of e-waste from other countries and recycles them in a manner that causes harm to the environment. This can easily change for the better with some legislation and some push from the corporates.