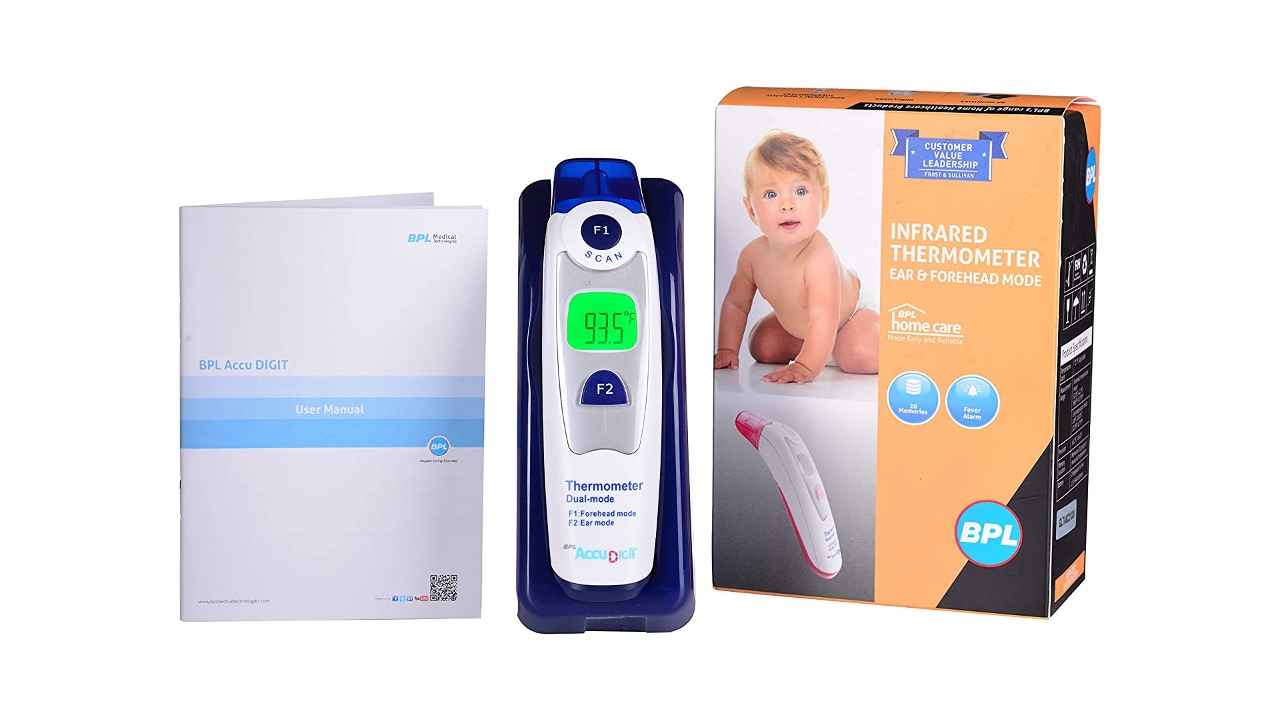 HIGHLIGHTS
Thermometers are high in demand as cases of COVID 19 continue to rise.

The best thermometers let you measure body temperature without any hassles

Here are the best thermometers you can buy in India
The best thermometers in India are easy to use and should provide accurate temperature readings of a person when they are feeling sick. We know that fever is one of the primary symptoms of COVID-19 and there is a huge demand for thermometers today. There are different types of thermometers available and depending on your use case, you may choose the one which fits your need better. Earlier, the most commonly used thermometers were mercury-based ones, also known as 'liquid in glass' thermometers, and it was succeeded by digital thermometers. While the readings from a mercury thermometer are the most accurate, there is a certain risk involved as these are made of glass and can break easily. Mercury, being a toxic metal, is hazardous in such cases and therefore you will not find the glass thermometers being used as commonly today. Here are the best thermometers you can buy in India.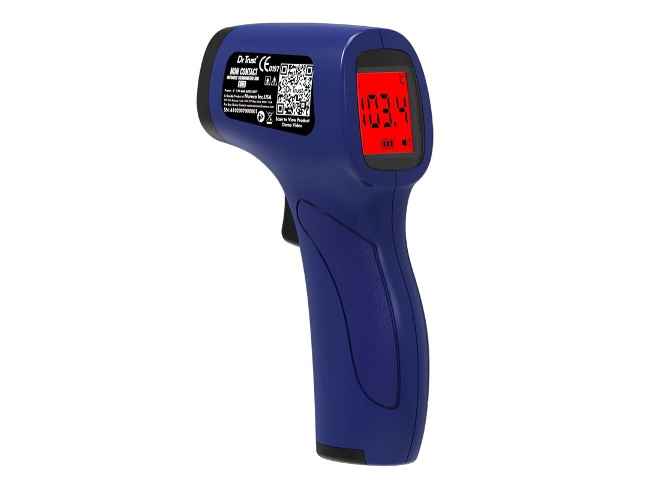 Dr Trust Flexible Tip Digital Thermometer
This Dr Trust Digital Thermometer has a flexible tip and provides quick body temperature reading with high accuracy of up to +/- 0.05F. There is an option to choose between Fahrenheit and Celsius readings and it is also IP27 rated which makes it splash-proof to water. It also has an alarm to alert you when the reading is completed.
Thermocare Oral Thermometer
Thermocare offers a liquid-in-glass type thermometer which is a mercury-based clinical thermometer. This thermometer shows temperature readings in Celsius and Fahrenheit and has to be used orally or on armpits. It is fairly simple to use and provides accurate readings.
Hicks DT-12 Digital Thermometer
Hicks DT-12 Digital Thermometer can measure body temperature in 30 seconds and is also splash-proof against water. It can be used orally or underarm and sends an alert when the reading is completed.
Omron MC 720 Digital Infrared Thermometer
The Omron MC 720 digital infrared thermometer measures forehead temperature very quickly. This thermometer can measure a person's temperature in one second and can display it in either Celsius or Fahrenheit. It also shows the surface, room and forehead readings separately and the display has a backlight too.
BPL AccuDigit Infrared Thermometer
BPL AccuDigit Infrared Thermometer is non-contact and easy to use a thermometer. It has two modes of operations as it can measure temperature from the forehead and also from the ear. The BPL AccuDigit thermometer can measure body temperature in one second and also measures surface temperature.