CES is here and with it a ton of new launches from various companies, including Asus. Like last year, the company has unveiled a plethora of new and updated laptops, mini-PCs, AIOs and more at CES 2017. The focus this year seems to be gaming, with 7 new gaming mice, almost half a dozen gaming laptops, new gaming monitors, gaming motherboards and more. There are also the new Zenfones, with Google's Tango and Daydream capabilities.
Zenfones: Project Tango takes centrestage
Asus unveiled its version of a Google Tango enabled device earlier today at CES 2017, which packs a Qualcomm Snapdragon 821 SoC. It is called ZenFone AR and it's the first phone to feature 8GB of RAM and the three camera system required by the Google Tango application. It has a big 5.7-inch display with WQHD resolution and will run on Android 7.0 Nougat.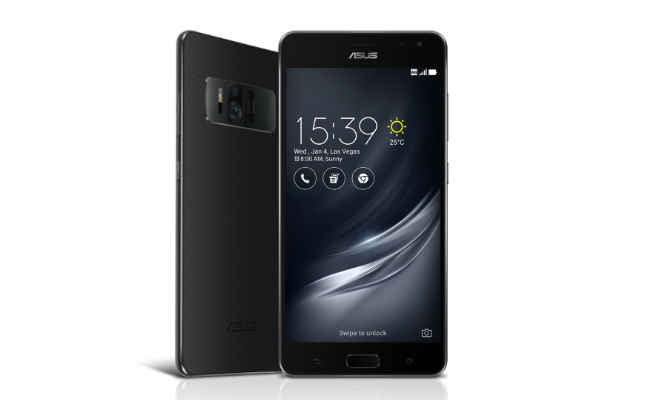 The other phone, the company unveiled at CES was the new Zenfone 3 Zoom. It is a mainstream smartphone, featuring a 5.5-inch 1080p display, Snapdragon 625 and 4GB of RAM. However, there is a large 5000mAh battery on the phone, along with a 12MP + 12MP dual camera setup.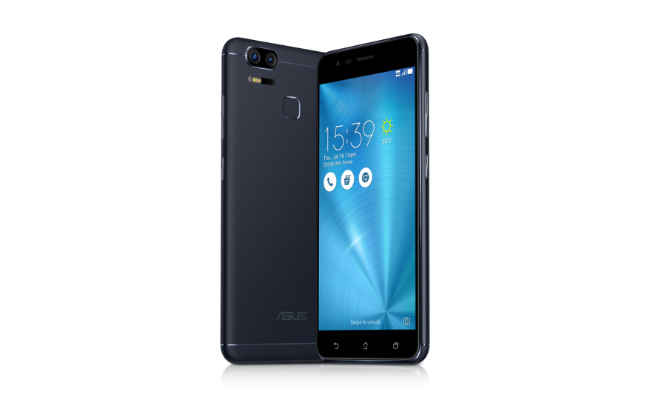 Gaming Laptops: Powered by Intel Kaby Lake
A new year, new Intel processors and new gaming laptops. It's an early Christmas. Asus announced seven new gaming laptops - GX800VH, G701, G752, GL502, GL702, GL553 and the GL753. All of these are powered by Intel's 7th generation HQ or HK processors, and will be available with different speeds of DDR4 RAMs and storage configurations. On the GPU side, one can have NVIDIA GeForce GTX 1050, 1050Ti, 1060, 1070 GPUs, to the very best dual GTX 1080 graphic cards in SLI. All laptops running GTX 1060 and above will be VR compatible and higher end models will also feature NVIDIA G-Sync enabled displays. The top of the line GX800VH also gets a mechanical keyboard and water cooling.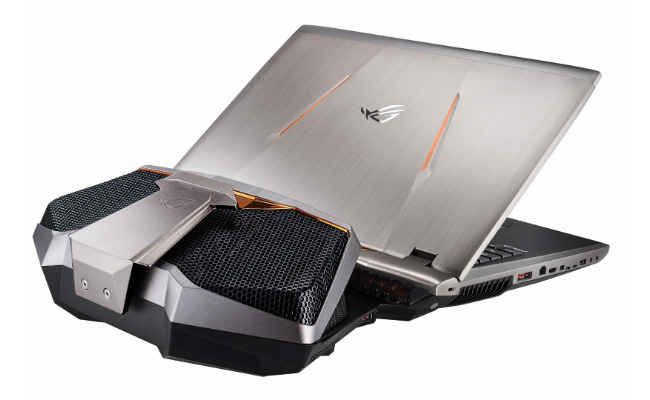 Asus has also updated its entire gaming PC range with new Intel processors and NVIDIA GeForce GTX 10 series processors.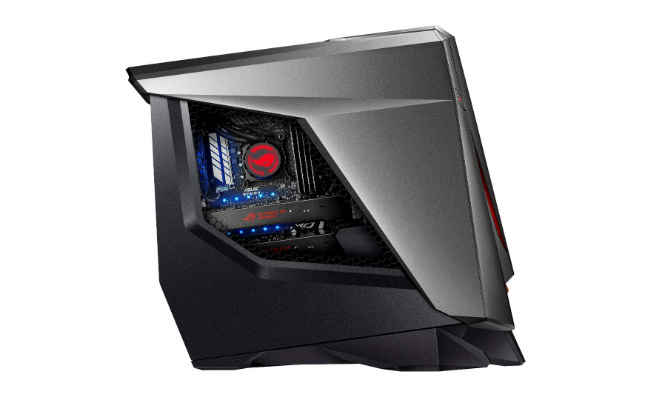 Gaming hardware: New Z270 motherboards
With the addition of new Intel Kaby Lake processors, Asus is also updating its motherboards as the newer chip requires a new LGA standard. Enter Z270 motherboards. Asus has announced an entire line of new motherboards - ROG Strix Z270E Gaming, ROG Strix Z270F Gaming, ROG Strix Z270H Gaming ATX motherboards, mATX ROG Strix Z270G Gaming and mini-TX ROG Strix Z270I Gaming. With these, the company is also adding Aura Sync, which it claims is the world's first motherboard-controlled synchronised RGB lighting.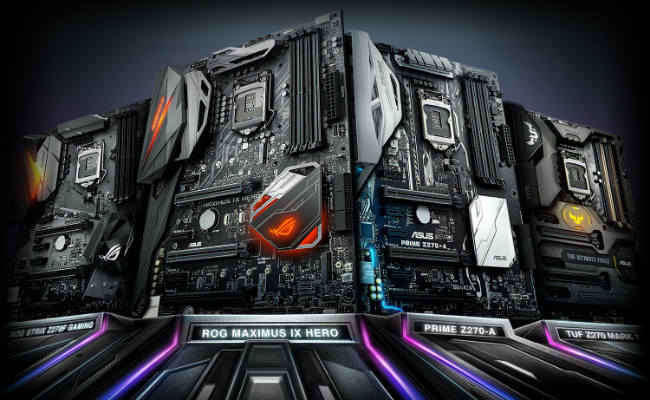 Gaming peripherals: Mice, mic and routers
At CES this year, Asus has announced 7 new gaming mice, some of which are wired, some wireless and some feature RGB lighting. Each mouse is made to suit different gaming styles and game genres. However, Asus now also has mice like the GX970 in its arsenal, which is modular and can be changed using detachable parts as per preference.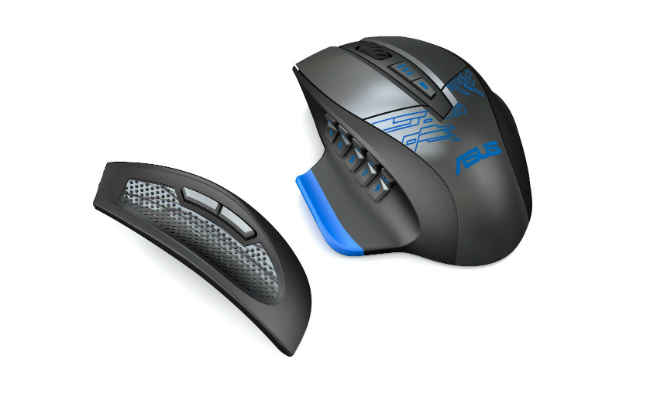 Besides the 7 gaming mice, Asus also showcased its first mic, aimed squarely at gamers. It is called the Strix Magnus and has three studio-grade condenser capsules for better clarity. It has environmental noise-cancellation and features RGB lighting.
The company now also has the first gaming oriented router, the ROG Rapture GT-AC5300 at the event. It features tri-band Wi‑Fi, has eight-port gigabit-LAN and includes two USB 3.0 ports. Out of the eight LAN ports, two are dedicated gaming ports and the router has additional gaming software.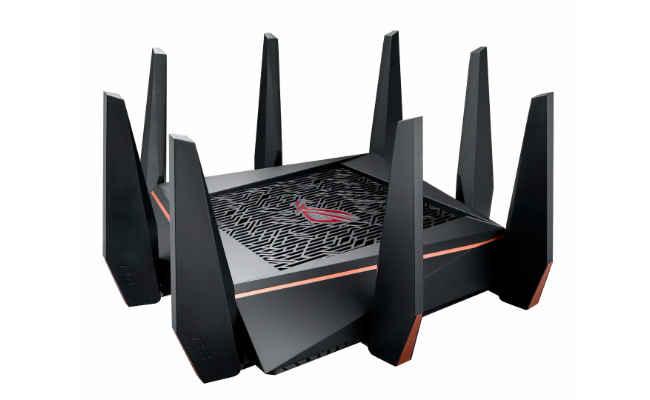 Mainstream laptops and AIOs: ZenBooks, VivoBooks, Transformer Pro and more
Asus has updated its entire range of slim and portable laptops with new Intel processors and these are available with new and improved RAM and storage options. Here is a list of laptops the company updated this year - ZenBook UX330, UX410, UX310, UX510 and ZenBook Flip UX360UA, VivoBook Max X541 and X441, VivoBook Flip TP501 and Transformer Pro T304.
The ZenBook UX410 is a new 14-inch slim and ultraportable machine. It will feature an ultra-slim 6mm bezel around the display, which will have a resolution of 3200 x 1800 pixels. It will be launched with Intel Core i3, i5 and i7 chips and, with RAM upto 16GB.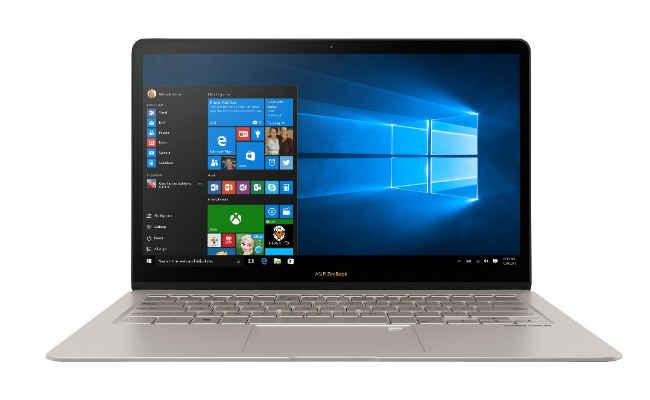 Talking about AIOs, Asus is upgrading the Zen AiO Pro Z240IE, Zen AiO ZN241IC, the new Zen AiO ZN270IE and Vivo AiO V221IC. The new flagship Zen AiO Pro Z240IE features a brushed aluminum build and is powered by a 7th gen Intel Core i7 processor. It has a 24-inch 4K panel and to handle the graphics, an NVIDIA GeForce GTX 1050 inside.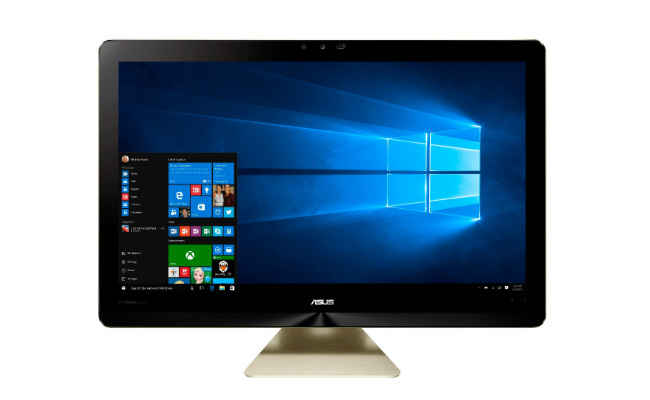 Asus also showcased its new 14-inch business class notebook called the ASUSPRO B9440, which weighs just 1kg and has footprint equivalent to a 13-inch laptop. Asus claims, it is the lightest 14-inch business laptop.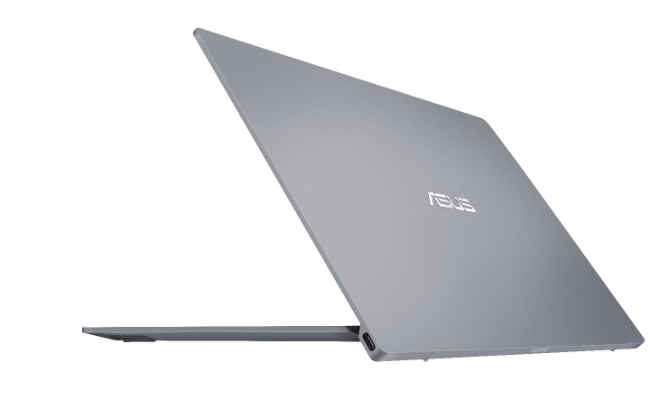 Monitors and Mini-PCs: Updated with times
There are two new monitors from Asus, the 32-inch ProArt PA32U, which is a direct-lit 4K UHD HDR monitor. It has a quantum dot display and Asus claims the monitor delivers 99.5% Adobe RGB colour gamut and a peak brightness of 1,000cd/m2. It is also available in a 27-inch model with 2560 x 1440p resolution.
The other is a 37.5-inch curved monitor called the Asus Designo Curve MX38VQ. It has a QHD (3840 x 1600) IPS display, with a 21:9 aspect ratio with a curvature of 2300R. At its base is a Qi wireless charging pad.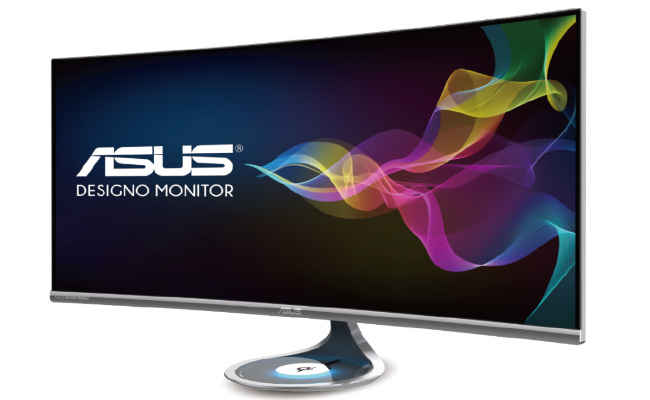 Asus also showcased its new and updated mini PC range including the VivoMini UN65U, the VivoMini VC66 and the VM65 Series. All these Mini PC series now come with Intel 7th gen processors and M.2 storage support.
ASUS HiveSpot & HiveDot Mesh Wi-Fi System
Finally, the company showcases its new modular high speed wireless mesh networking system for homes. This system eliminates dead zones and with a single sign in, connects user to the entire network. ASUS HiveSpot uses a tri-band AC2134 Wi-Fi device and the ASUS HiveDot is using a dual-band AC1300 device for connectivity.