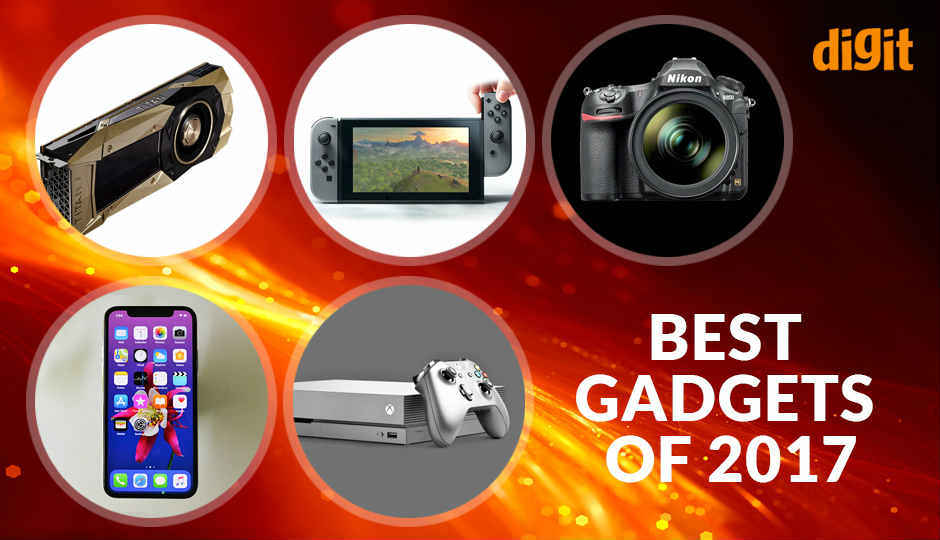 HIGHLIGHTS
We take a look back at all the gadgets that we were blessed with this year and pick out the best. Take a look at the biggest, most noteworthy tech launches of 2017.
It's that time of the year when we sit back and retrospect on everything we saw coming out of the stables of Apple, Samsung, Google and the likes. 2017 was a crazy year in tech. We saw innovations that will shape the path of consumer tech in the days to come. It was jam-packed with new products that pushed the envelope a little further.
2017 saw companies finding a way of cramming larger displays on phones with smaller form factors, while voice-activated smart speakers invaded our homes. 18-core CPUs gave us computing power previously unheard of and console gaming managed to become portable without compromising on the game quality.
There was also a collective focus on artificial intelligence while augmented reality became the new realm to interact with. Mobile photography broke new records while professional cameras set new benchmarks.
We compiled a list of all the devices that we considered were the best among everything that was launched in 2017. The ones that gave us a glimpse of the future and implemented the best functionalities of existing technologies.
Without further ado, let's jump right in.
1. Pixel Buds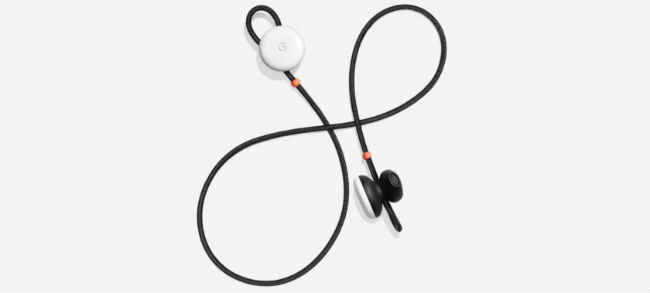 Buried amidst the hype around Google's new phones were the Pixel buds. While wireless earbuds are not new, the Pixel buds by Google promises a world without a language barrier. The Pixel buds are equipped with real-time language translating capabilities that can theoretically translate a foreign language to your mother tongue in real time. The Pixel Buds also double up as a portal for Google Assistant. You can just tap the earbud to throw commands at your phone and reply to messages verbally. In all, the Pixel Buds come straight from the future. It isn't the first language-translating earbud out there, but it is Google's forward-facing headphone of the future. The Pixel Buds are not perfect in their capabilities, but it will be the guiding light for wireless earbuds of the future.
2. Nintendo Switch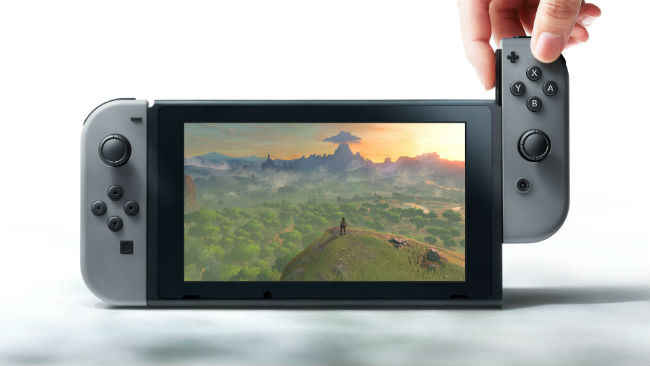 For the longest time, the phrases hard-core gaming and fresh air were not spoken in the same sentence. That is, until the Nintendo Switch came along. A hybrid console that blurs the line between gaming on a big-screen TV and out in the open, bringing the best of both worlds together. The Switch allows you to play both handheld as well as on televisions without compromising on the game quality. If you have ever been stuck on a long-haul flight with that constant itch of playing that high-definition video game, you would understand what the Nintendo Switch brings to the table. The Joy-Con controllers are key to the Switch's experience. Keep them attached to use the Switch as a handheld or slide them off to to play multiplayer.
The Switch also comes with an impressive library of games. All-time Nintendo favourites like Legends of Zelda: Breath of the Wild and Mario Kart 8: Deluxe Edition are of course there, but so are legendary PC titles like Skyrim and L.A. Noire, with more games being added every month.
The Nintendo Switch revolutionises console gaming by giving you the freedom of playing a graphically-intensive high-end game on the go, as well as in your living room.
3. Amazon Echo Speakers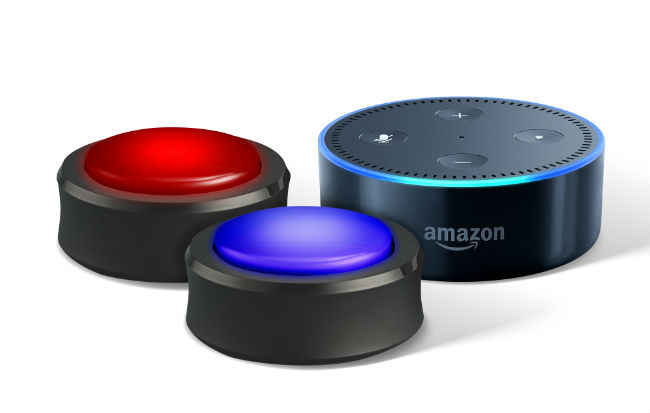 Like we stated before, 2017 turned out to be the year smart speakers powered by voice-activated digital assistants took over our homes. Every tech giant including Google, Amazon, Apple and Microsoft jumped into the race to conquer your living rooms, each with their own offerings. We saw the Google Home lineup of speakers and Microsoft's Cortana-enabled Harman Kardon Invoke. Apple also promised the Siri-powered HomePod that should be out sometime next year. But so far, the one digital assistant that proved to be the most versatile has been Amazon's Alexa. The Alexa-powered Echo speakers are the oldest in the game with new offerings like the Amazon Echo Show added this year, giving the advantage of having the most number of integrations. Moreover, the Echo lineup of speakers became the first smart speakers to be officially available in India.
The Echo speakers can do it all. Well, almost. It has a longer list of capabilities, a wider smart-device support, good sound quality and the ability to stream almost any music you throw at it. Furthermore, Amazon's Alexa platform has "skills", the IoT-equivalent of apps on a smartphone. "Skills" can be utilised to make Alexa order a pizza, set reminders, book cabs, read recipes and more. While the Echo is still not the all-rounder computers seen in Star Trek, it is right now the smartest of the crop of digital assistants that have vowed to take over homes.
4. Apple iPhone X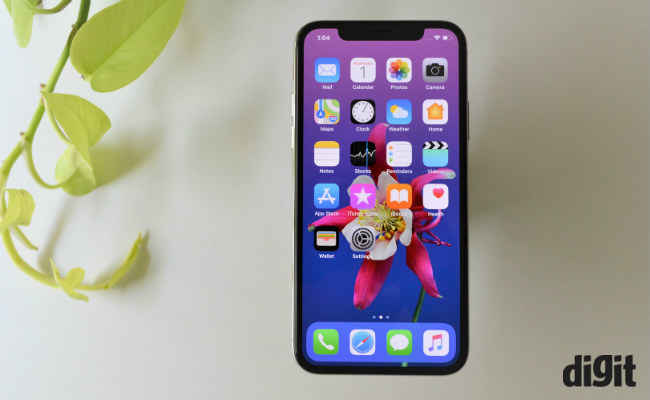 The iPhone that was apparently ten years in the making. The iPhone X is Apple's glimpse into what the future holds for us. And from what we saw, the future has no home-button, is all-screen, and can animate Emojis with your facial expressions, apart from turning your face into an unlocking mechanism. But more importantly, it is what's inside the iPhone X that's more fascinating. The A11 Bionic chipset combined with a neural engine is where the future lies. The iPhone X can compute AI-related tasks locally within the phone itself, removing the need to process AI tasks on the cloud, which has been proved to be inefficient and privacy-invasive. Both Qualcomm and Huawei jumped on the bandwagon with their offerings, while Samsung is also likely to follow suit.
5. Nvidia Titan V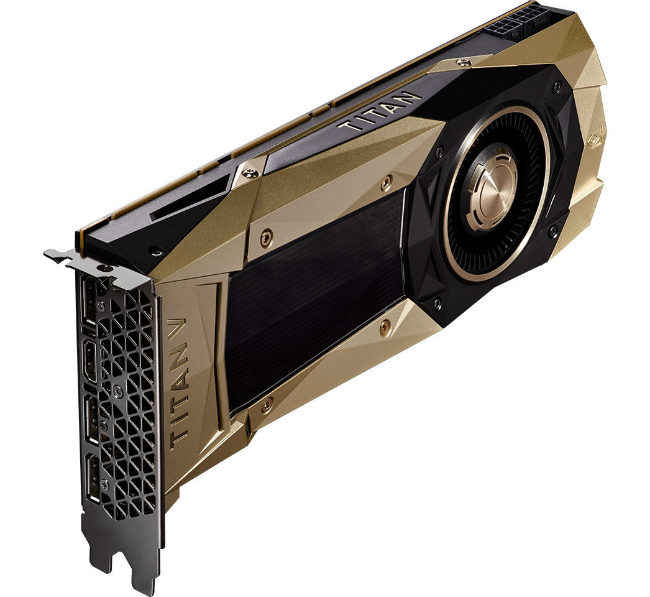 The most powerful GPU ever made. Period. This $2,999 behemoth uses Nvidia's latest Volta architecture to deliver 110 TeraFlops of computing power. The Titan V sports 5120 CUDA cores and 640 Tensor cores designed specifically to handle AI-related tasks. The Titan V, however, is not aimed at gamers. Of course, you can run games on it, which it will handle like a piece of cake, but that's not what this one is meant for. Nvidia wants to provide a platform for computational processing and scientific simulation to consumers. The base clock speed on this beast is 1200MHz and it has a boost clock of 1455MHz. It has 12GB of HBM2 memory at its disposal and has a memory bandwidth of 652.8 GB/s. All that combined, this is more horsepower than you can possibly handle!
6. Xbox One X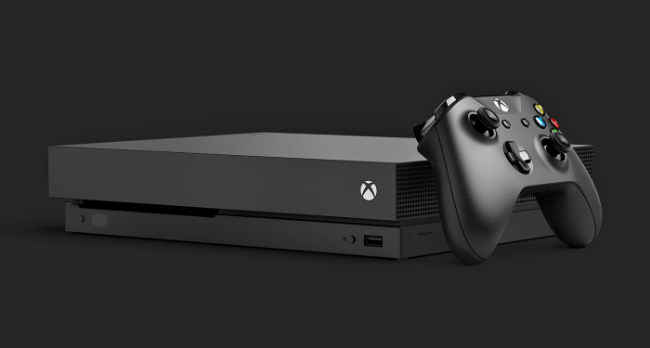 Meet the Xbox One X. Disguised as an old VCR box, this minimalist, black, rectangular piece of marvel is arguably the most powerful gaming console in the world capable of true 4K gaming. Under the hood is an Octa-core AMD Jaguar processor clocked at 2.3GHz coupled with 12GB of RAM and a six-teraflop AMD Radeon GPU. With this much firepower, the Xbox One X can easily outperform its contemporaries including the Sony PS4 Pro and deliver 4K HDR gaming at 60fps. But that's not why this one is important. Today's most powerful hardware will be tomorrow's scrap. With the Xbox One X, Microsoft has essentially done away with console generations. All previous Xbox One will be supported in the Xbox One X along with a few existing Xbox 360 titles. But more importantly, the Xbox One X will be forward compatible with future title releases for as long as it can. If it sounds much like PC gaming, it actually is.
7. Intel Core i9 Extreme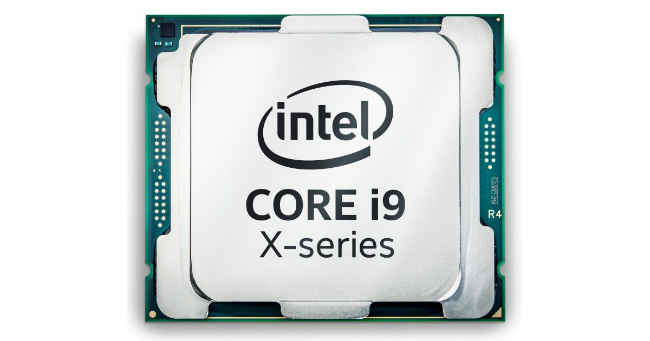 Intel introduced an 18-core CPU for PCs called the Core i9 Extreme. Talk about overkill. The $2,000 chipset features a base speed of 2.6Ghz which can be turbo boosted to up to 4.2GHz, meaning this won't be no slouch when handling single-threading PC gaming. You can overclock each individual core of this CPU and it is by far the fastest CPU benchmarked. That's taking future proofing to the next level. Of course, owning the CPU right now won't make much of a difference as there are neither games nor applications that can make the CPU utilise its full potential. But you get bragging rights for the next few years for sure.
8. Volvo XC60 Inscription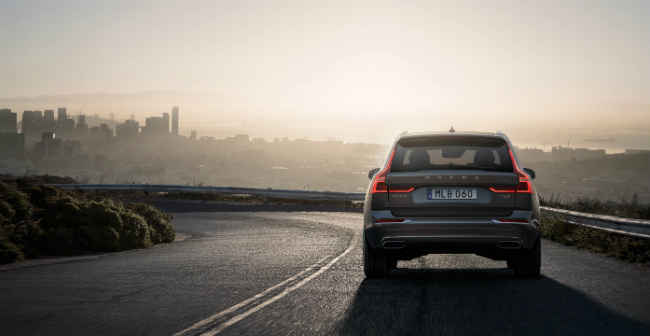 The latest generation Volvo XC60 is the most tech-laden car in India right now, and is one of the five radar-equipped cars in India right now. What you get with this is a 9-inch HD portrait screen (which is also the smoothest infotainment display we've ever used), 15 Bowers & Wilkins speakers, theatrical audio environments, a 360-degree camera, and a host of advanced driving aids including lane keeping, collision avoidance, automatic distance and speed maintenance, GPS-based road sign alerts, automatic parking, blind spot monitoring, driver distraction alert, brake assist, advanced cruise control and more.
In essence, this is the perfect example of a level two autonomous driving-enabled car. The sheer overload of technology in the 2017 Volvo XC60 can be a bit imposing at first, but is supremely impressive once you get past the learning curve.
9. Sony A9 Mirrorless Camera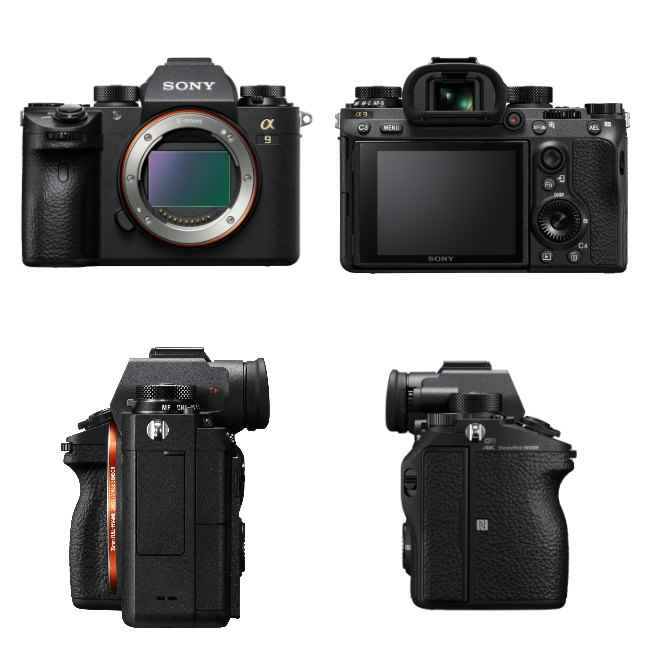 The Sony a9 has a 24.2-megapixel full-frame Exmor RS CMOS sensor, alongside the trusted BIONZ X processor. The highlight of the a9 is its incredible speed of shooting, which can produce 20fps continuous RAW shooting with AF tracking, without any blackout area. It includes a 693-point AF module with both PDAF and contrast AF points, and has five-axis image stabilisation up to 5.5 stops, which also is one of the best in the entire world. The ISO sensitivity can be extended up to ISO 204800, which coupled with the wide dynamic range, the rich AF system and the high resolution full frame sensor, makes for possibly the most well-rounded mirrorless camera right now.
10. Nikon D850 DSLR Camera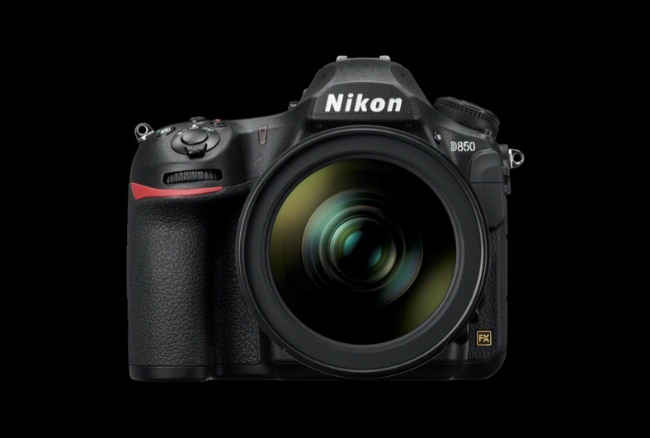 The Nikon D850 is the company's top technical performance camera of all time. It has a 45.7-megapixel full frame sensor capable of capturing 8K UHD time-lapse videos, 4K 30fps videos or 120p Full HD slow-motion videos. The Nikon D850 is the most exciting Nikon camera of its time, featuring native ISO range of 64 to 25600, 9fps continuous shooting in RAW, a 153-point AF system that is further aided by the wide dynamic range capabilities. The camera is powered by Nikon's EXPEED 5 image processing engine, and is also one of the first prosumer DSLR from Nikon to come with Snapbridge, a full-touch 3.2-inch LCD monitor and all the other goodness that Nikon previously included in its flagship, the Nikon D5.
11. Snapdragon powered Windows laptops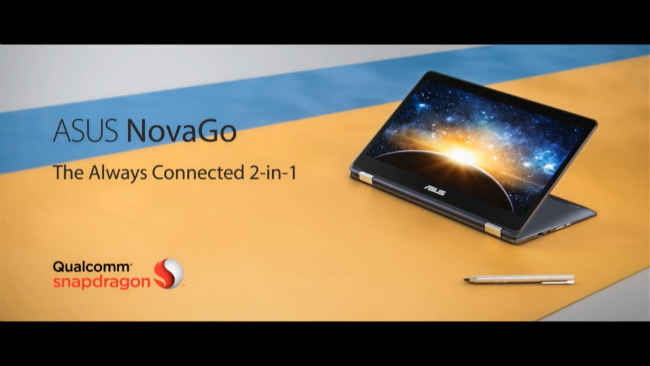 It's been a long time coming but we are finally going to have laptops powered by smartphone guts. The announcement came late in the year but the future is already buzzing with possibilities. A Windows 10 laptop with more than 20 hours of battery life, a slim form factor and cellular connectivity on a Gigabit-LTE connection, that's what the Snapdragon powered "Always Connected" PCs will bring to the table. A truly mobile PC!
12. Sony Bravia A1 65-inch OLED TV
Sony knows how to captivate viewers. Take the Bravia A1 (review), for instance. A massive slab of glass that can deliver jaw-dropping pictures with room-filling sound that emanates from within the screen itself, Sony's first shot at a big-screen OLED TV is drop down gorgeous. It features a monolithic, minimalist design and delivers 65-inch of 4K HDR goodness. Best of all, the A1 uses the screen as its speakers and runs on Android TV with thousands of apps to choose from.
13. Acer Mixed Reality Headset
Microsoft CEO Satya Nadella keeps harping on how Mixed Reality is one of the three path-breaking technology that will shape the world in the years to come. And that makes the Acer Mixed Reality headset all the more futuristic. Two front-hinged 2.89-inch high resolution LCD panels that offers a 95-degree field of view with a resolution of 1440×1440 on each panel means you get an immersive VR experience. Once tethered to your VR-ready PC using a 13-foot cable, you can interact using gestures, gaze and voice along with more traditional options like keyboards, mouse and controllers.