The Persona series is back with another entry into the quirky world of Japanese RPGs. Persona 5 Strikers isn't the same game as its previous incarnations. Sure, the story takes place straight after the events of Persona 5 but the gameplay and combat are as far as you'd get from a Japanese RPG. Do note that Persona 5 Royale (review) does not take place in the main Persona universe. As I've mentioned before in our Persona 5 Royale review, I'm not a JRPG regular. I've played a few games here and there but for the most part, the genre has eluded me. But, Persona 5 Royale drew me in with its wild story, endearing characters and tactical turn-based combat on the PS4. I loved the art design and for an old school anime buff, the animation was on point. But enough about that, how does Persona 5 Strikers play and is it fun? Let's find out.
Story:
Persona 5 Strikers takes place after the events of Persona 5 and not Persona 5 Royale. Yes, it can get a little confusing, but bear with us. After a chance meeting with a model called Alice, you are then thrust into an alternate dimension where the Phantom Thieves must journey across Japan to stop beings called Monarchs who want to destroy the minds of people in the real world. On some level, I feel that the story of Persona exists to push the game forward and more than a plot features character development and storytelling. You'll see the length and breadth of Japan in Strikers by travelling in an RV. It truly gives off the feel of a massive road-trip with your closest friends, and it really hits home hard. The dialogue and interaction between Sakura, Ryuji, Joker, Ann, and Morgan feels like it's been written by long-time friends who really get each other. These, by far, are the best story beats in the game.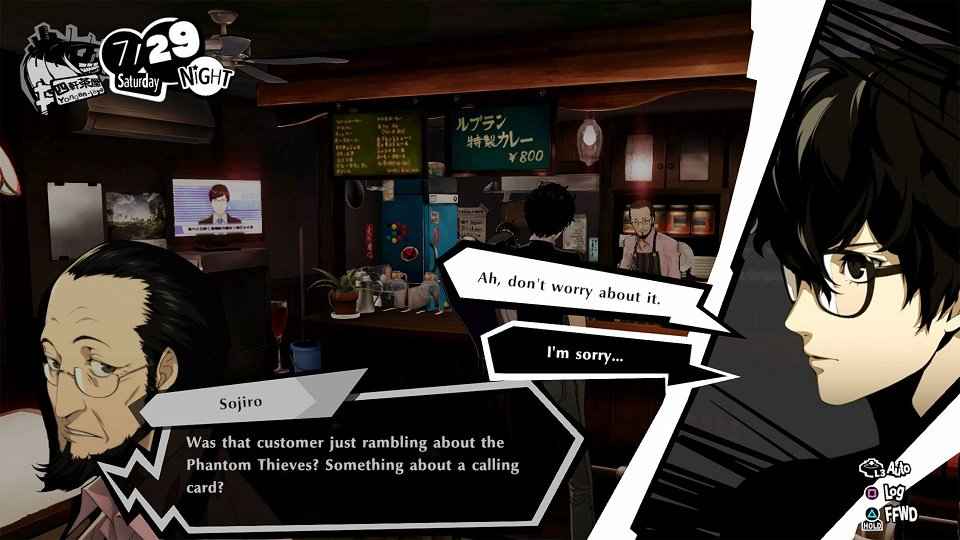 Combat/Gameplay:
In terms of gameplay, the game functions like a social simulator with you running around talking to NPCs. Then, it flips the script and goes full-on Dynasty Warriors in a large arena. The Musou-style of gameplay was jarring at first as I was used to a very tactical approach in the turn-based combat of 5 Royale. But here, you're blasting through waves of corrupted entities using a combination of knife combos and special magical attacks. You have four characters in total and can switch between each of them for unique attacks and moves. The action is hard and fast until you select a Persona attack, at which point, the game will slow down to a crawl, giving you a tactical overview of the situation. You can then select the best attack to correspond with your situation. It's a sleek combat system that will please fans of Musou games like Dynasty Warriors and even Hyrule Warriors. It's fast-paced but does come with its own tactical strategies and play style.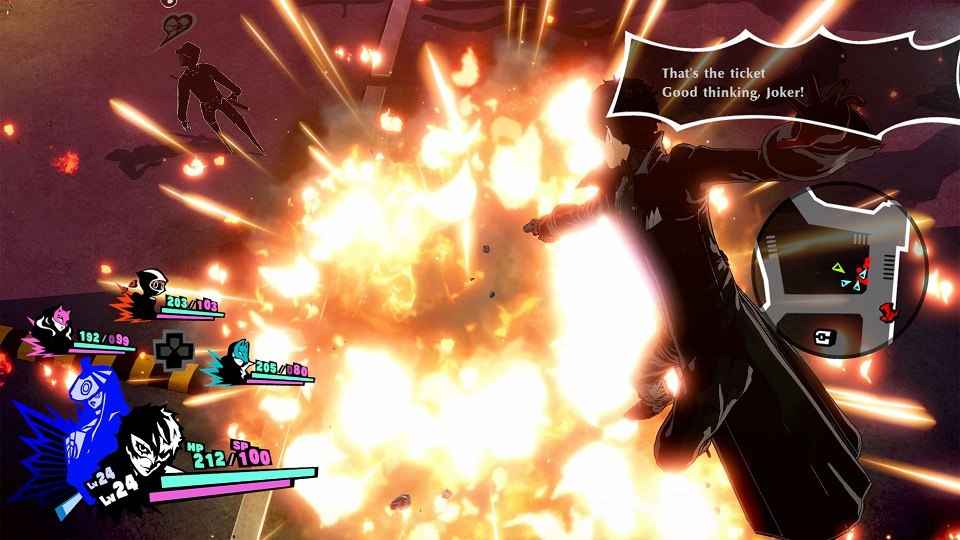 Graphics:
The cutscenes are divided into full-on Anime snippets to in-game conversations with both adding to the story and gameplay. The animations are what you would expect from an Anime-inspired game with exaggerated actions and poses. Look, if you're not a fan of Anime and its funky and outlandish designs, this may not be the game for you. But, if you're someone who has played a lot of JRPGs, the art design and graphics in Persona 5 Strikers are some of the best in the genre. Menus look great with stylized lettering and presentation while even the save screen looks relatively cool and well-thought-out. Basically, the game has an art aesthetic that is perfect for Persona 5 Royal and anyone who enjoys that kind of art style will have a blast. It's got a very punk aesthetic to it all, and it really works for a game like Persona 5 Strikers.
Audio:
As usual, Persona 5 Strikers knocks it out of the park with the acid-jazz styling of its music. Right from the first frame, you're hit with some of the catchiest and sophisticated tunes in gaming. As a life-long musician, I loved the composition and track selection in the game. The music when you're just walking around has a cool, summery vibe to it while during combat, the music builds to a crescendo of guitars, drums, trumpets and so much more. If anything, I could just listen to the music of Persona 5 Strikers by itself. It's that good!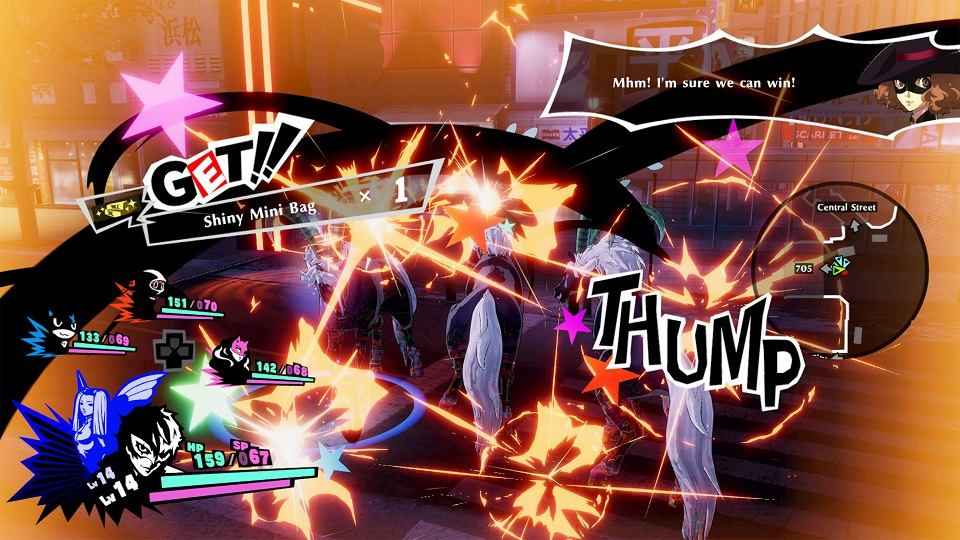 Fun Factor:
Look, if you were expecting the tactical turn-based combat of previous Persona games, you'll have a hard time dealing with the fast-paced combat of Strikers. There is no getting around that. But, if you like that sort of gameplay, you will enjoy Persona 5 Strikers. More than anything, I had an amazing time just hanging around the Phantom Thieves. They really had a great dynamic and sometimes even took me back to my childhood just hanging out with friends. It's got that charm that truly separates it from the modern AAA game that is basically a novel with light gameplay and themes that a 14-year-old came up with (yeah, I'm looking at you Last of Us 2).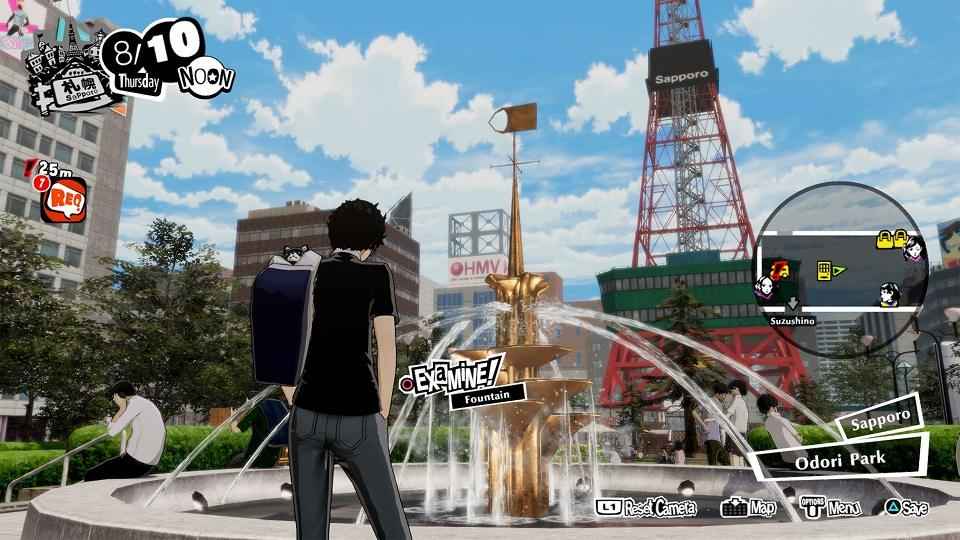 Conclusion:
If you're looking for a game that is different, unique and a little quirky with going over the top, then you should really check out Persona 5 Strikers. I'm glad I did. And, even though the grand battles can seem boring in the beginning, once you start understanding the combat systems, it becomes a whirlwind of combos and magical attacks that is like a fireworks display on screen.
Skoar: 8
Moar:
Tested on: PlayStation 4
Developer: P-Studio
Publisher: JP Atlus, US Atlas USA, PAL Deep Silver
Platforms: PS4, PC and Nintendo Switch, also available on PS5 via backwards compatibility.
Price: Rs 3,499