HIGHLIGHTS

IAF: A Cut Above is the Indian airforce's new mobile game

It is currently available for free on Android and iOS

The developers note that they will add multiplayer in October
The Indian Air Force's new mobile game, IAF: A Cut Above is now available for download on iOS and Android. The game is free on both platforms and is about 330MB on Android and 1.1GB on iOS. As you might have guessed by now the game is a combat simulator that lets you take to the skies in a variety of aircraft operated by the Indian Air Force.
The game currently features three game modes. They include Training, Single Player, and Free Flight. The developers of the game note that they plan to include a multiplayer mode sometime in October this year. Training teaches you the basics of flying. This includes take off, landing, and basic combat. The game relies on motion controls for controlling the aircraft, with separate controls for throttle and firing weapons. Helicopter controls are pretty much the same, with the option to hover. It should be noted that players are not given complete control of the aircraft. So moves such as barrel rolls and loops are not possible.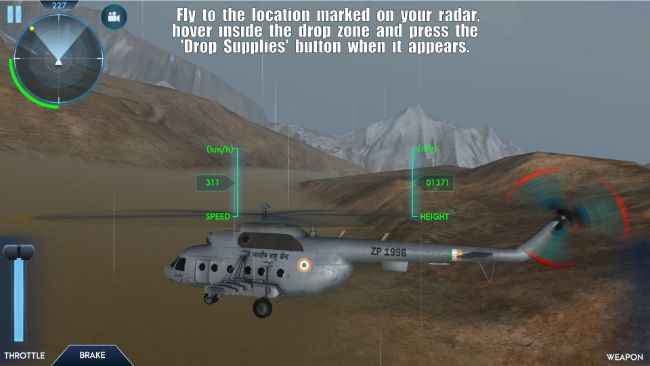 The Single Player missions can only be accessed after completing training, and are unlocked as subsequent missions are completed. The Free Flight mode can only be accessed after you sign in to the app. This mode lets you take to the skies in any of the featured aircraft. By default, the player is named Abhinandan, after Wing Commander Abhinandan. However, players have the option to change the name if they want.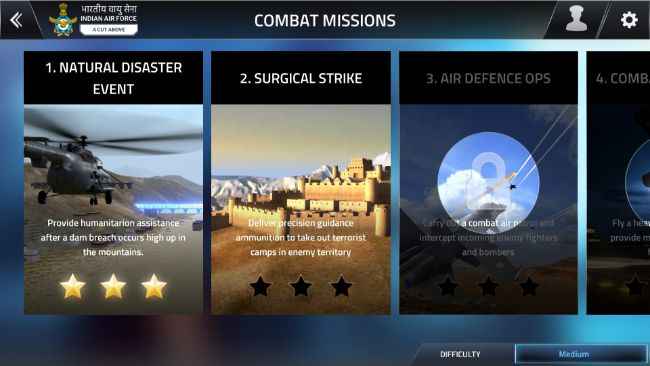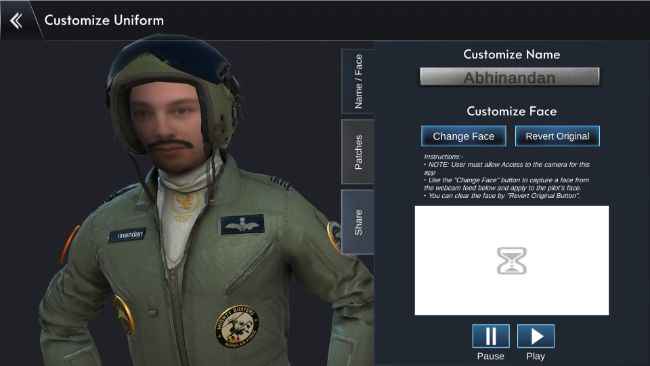 Gameplay wise, IAF: A Cut Above goes for the arcade style of simulation found in games like Ace Combat and Tom Clancy's H.A.W.X. You never run out of bullets or missiles, so you are free to fire away at your targets. It should also be noted you can technically land on any surface, but your aircraft will lose hitpoints and finally explode.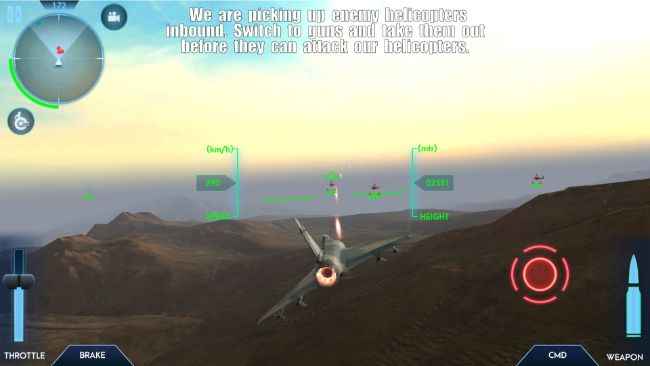 As far as the graphics go, the aircraft look quite good. However, the ground itself is quite bare with no trees or any other details. There are only some buildings and transmission towers to break up the landscape. The Single Player missions offer more variety in terms of landscape as well as gameplay. This ranges from providing humanitarian aid to taking down a futuristic bomber.
As mentioned before, the game is free to download from the Google Play Store or the Apple App Store. As far as system requirements go, the game needs at least Android 5.0 or iOS 9 to run.