Remedy's newest mind-bender of a game called Control is finally on sale. We already have a review for the console version live but the game offers some extra visual treats for the PC gamer. Nvidia has been hyping up Control over the last few months as a title that would be an impressive showcase of Nvidia's RTX technology. Nvidia hasn't had the best luck with RTX, given that some of the popular titles that were supposed to come with RTX, received the feature much after the game's launch. Control comes with RTX and DLSS enabled from Day 1. We fired up the game on our PC to see if Nvidia's RTX made any visual difference to the game, and if so, whether it was enough to justify the drop in frame rates.
Test System
Processor: Intel Core i7-8700K
RAM: 32GB DDR4 @ 3200MHz
GPU: Nvidia RTX 2060 Founder's Edition
A new expression of RTX
When Nvidia announced RTX, there were a sum total of three games that supported it; Shadow of the Tomb Raider, Battlefield V, and Metro: Exodus. All three games supported Real-Time Ray Tracing and Deep Learning Super Sampling (DLSS), but the RTX component was fixed for each game. SoTR supported RTX for shadows while Battlefield V utilized the tech for reflections. Metro Exodus had the most glorious implementation, using RTX for Global Illumination, which meant turning the feature on would brutalise the frame rates. Control, living up to its name, gives you the option of choosing the elements you want Ray Traced in the game. You can choose to enable all the parameters, which is going to give you the best visual experience, or you could pick and choose, in order to balance things out with the frame rates.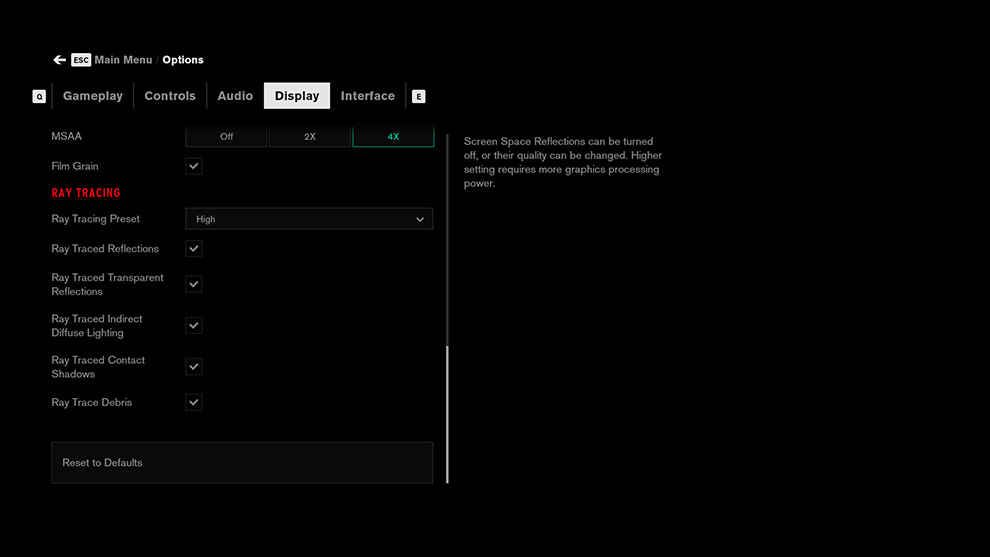 Control offers granular control over the RTX component
RTX On/RTX Off
We played the game's first few missions with RTX turned on and off, and here are some screenshots from the game to give you an idea of just how different Control looks with RTX turned off. After Wolfenstein: Youngblood failed to launch with RTX enabled from Day 1, Control, more than makes up for it. The game is mostly set indoors, in a facility for the Bureau of Control called the Oldest House. Enable all the parameters for RTX and this horror/sci-fi third-person shooter really becomes an immersive experience. The glass windows in the offices bounce reflections in real-time, often making you think you just walked past an enemy. With Ray Traced contact shadows and indirect diffused lighting, you get to visually experience a world that has a very life-like appeal.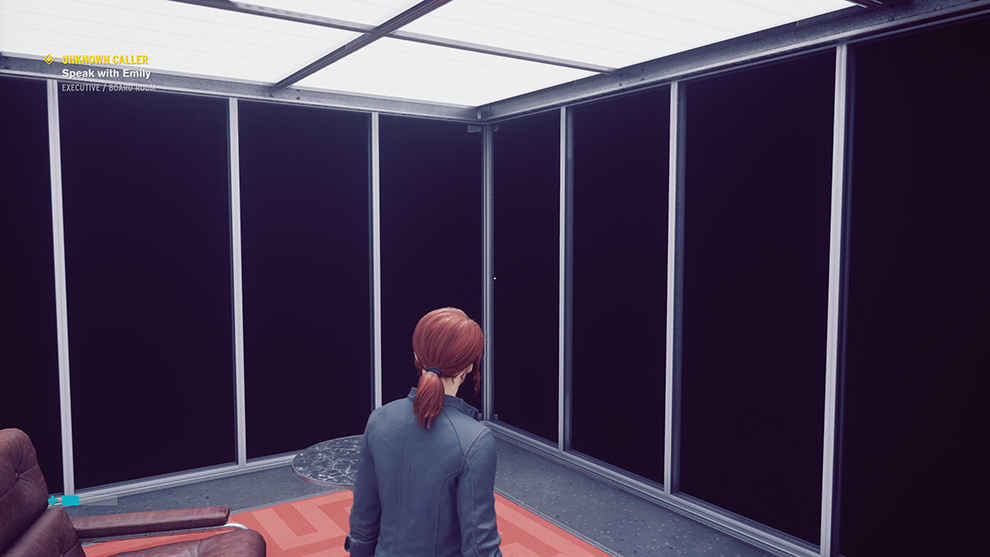 RTX off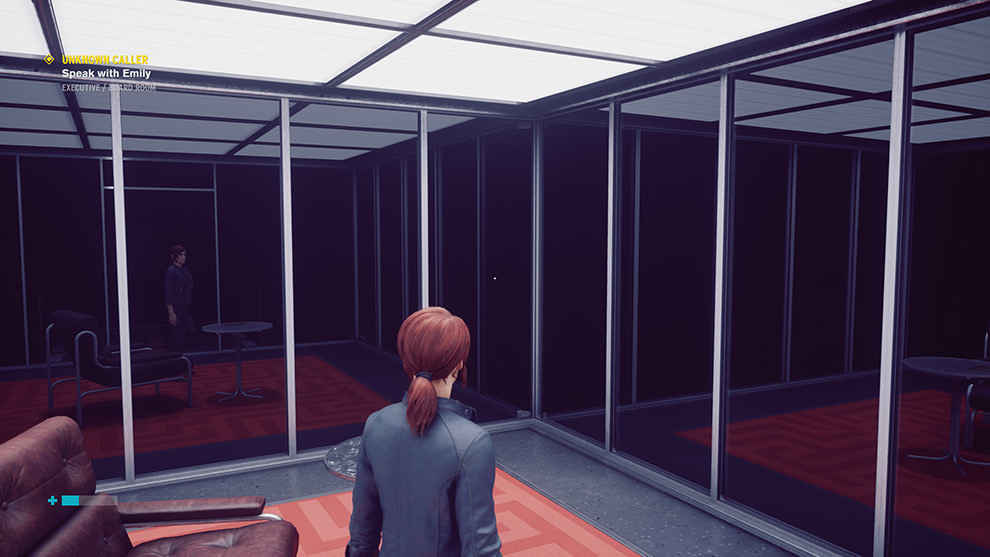 RTX On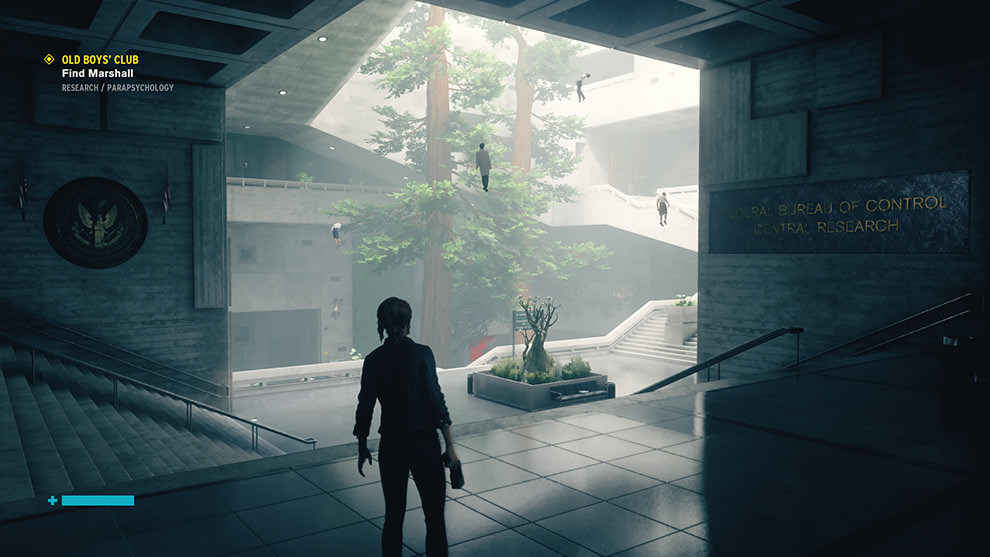 RTX off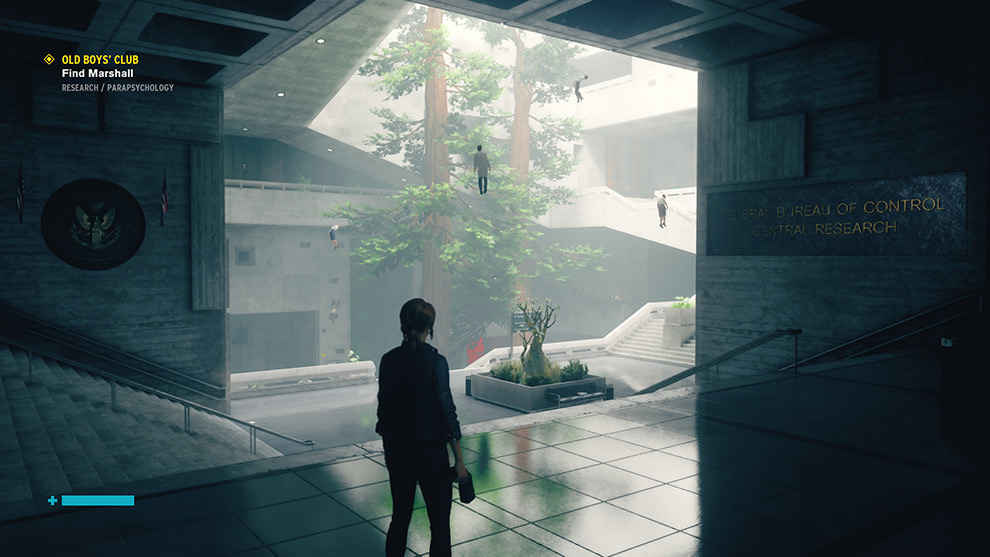 RTX On
The RTX "Tax"
While benchmarking the game for frame rates, we note that with RTX and DLSS turned on, the game manages a respectable 69fps at 1080p and 70fps at 1440p. Weirdly enough, we found the frame rates with RTX and DLSS to be higher than the frame rates we received without RTX turned on. Tuns out, that is because when DLSS has been enabled, it limits the render resolution based on the selected display resolution. If you choose to run the game at 1920x1080, the render resolution gets locked at 1280x720 and if you choose a display resolution of 2560x1440, then the highest you can go is 960p. It takes some time for Nvidia to push our DLSS support for multiple resolutions. So really, you're playing at 720p and 960p when DLSS is enabled and while it's not high-def, the sheer quality of the visuals, reflections, particles is an absolute treat. Even at higher resolutions, having RTX turned off does leave the whole world of Control a little on the "dry" side.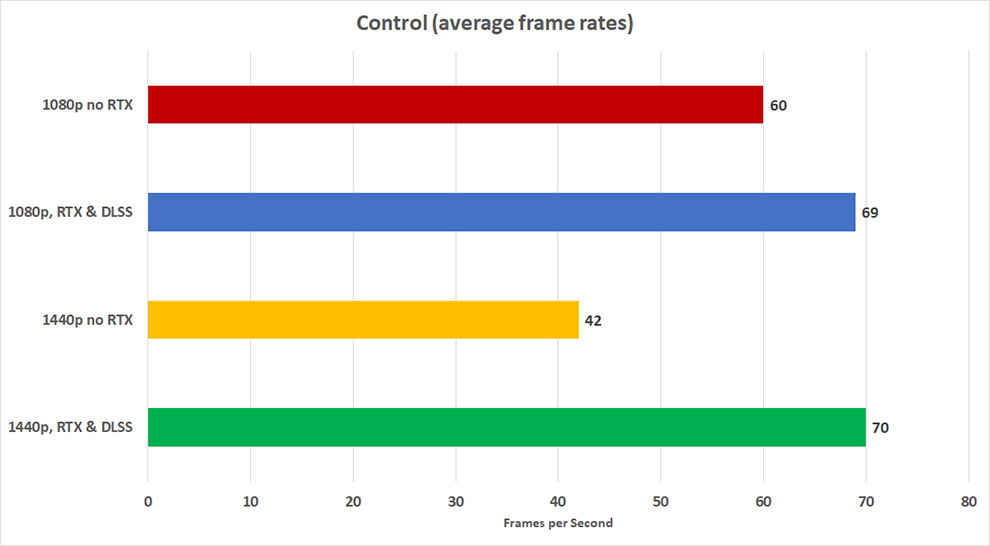 Conclusion
Control is a visual treat, just like Quantum Break before it, and Alan Wake before that. Remedy clearly knows how to breathe life into surreal, captivating worlds and environments, one that is truly immersive. Of all the games in the market today that support real-time Ray Tracing, Control is the one where the technology's impact is most visible, and absolutely worth the hype.