One of the longer-lasting components of your rig, the PC case or cabinet requires a bit of future planning since you'll be sticking with it for 2-3 consecutive upgrade cycles that span the length of a decade or more. Which means, buying the right PC case for your setup matters a lot. There are specially designed cases for gaming, mini-tower PCs and more such needs.
A good case is fairly simple and has to accommodate all the components of your PC with plenty of room for additions that might come later. In most cases, a good budget case is more than enough for this purpose. It's only when you have additional "wants" that a more feature-laden case is necessitated. Aesthetics are always changing, but you can discern that almost all cases can be categorised into two categories – classy and flashy. The former consists of mostly ageless designs that look good no matter which era your case might be from. The latter looks as if it got skipped over by puberty. Here's what you should be looking at while buying your next PC case.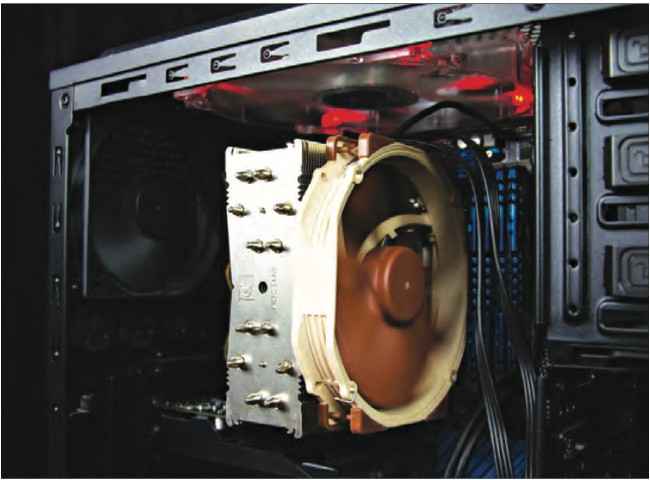 What to consider while buying a PC case?
Component clearance
Most of the PC cases will support motherboard sizes including ATX, micro-ATX and mini-ITX. However, there are small cases that don't support ATX, so you need to check that out. If you're going to install stock CPU coolers from AMD or Intel, then you don't need to worry about clearance. Third-party CPU coolers tend to have tall heatsinks that can do way past the width of some instances. You need to check the height of the CPU cooler will fit inside the case. Sometimes the heatsinks also tend to hinder the height of memory modules, something which needs to be considered when you're buying these components. Next, we come to graphics card clearance. High-end graphics cards tend to be longer and beefier, which means they'll need a lot of space inside. In the lower segment of cases, drive cages are usually placed behind the front panel, and they can be a problem for long graphics cards. If you already own a long graphics card, then you should definitely look for a case where there's enough clearance in front of the card.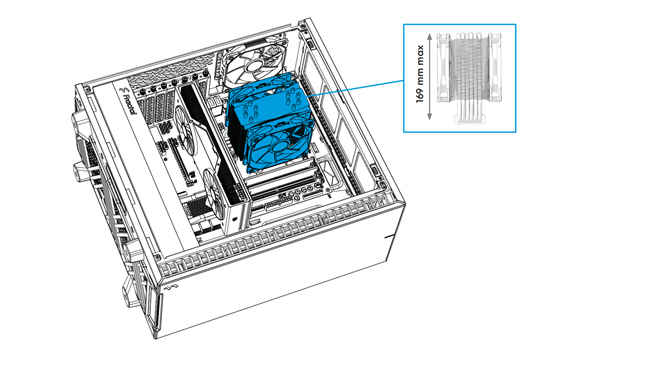 Some cases also have removable drive cages which can be considered. Liquid cooling requires radiators to be installed, and some of them can be thick. Wherever you plan on installing the radiator, you need to ensure there's enough clearance so that they don't interfere with other components. The final component that needs to be checked for clearance is your power supply unit. The standard length of an ATX power supply is 150mm, and most of the cases will support it. However, if you have a longer PSU with a higher wattage, the length can go up to 220mm or more. The recommended length in the case will slightly have some more clearance but that extra space will be required for the cables. Hence, we would recommend you to buy a power supply which is a few millimetres shorter than the specified one.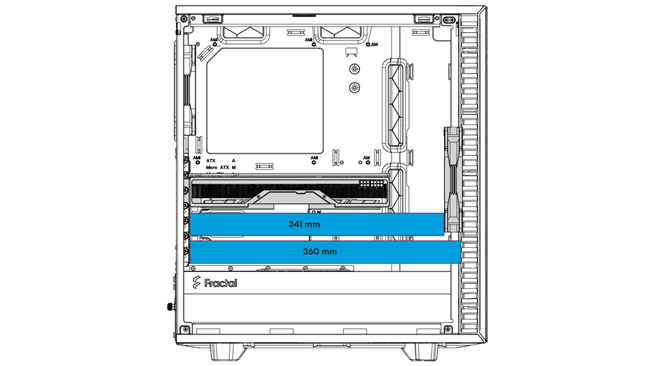 Cooling support
Your case needs decent airflow inside. Whether you opt for air cooling or liquid, the case needs to accommodate enough fans or radiators. At the lowest segment, you'd find cases that include only a single exhaust fan. This isn't alarming if the system inside isn't going to generate a lot of heat. As your system becomes beefier, the amount of heat generated rises, and you'll definitely need good cooling solutions. Your goal should be to establish balanced air pressure inside the case, which means that the number of intake fans should match your exhaust. The more technical explanation says there should be a balance in the amount of the air going inside and coming out of the case. If you plan on going the liquid cooling route, you need to ensure that the panels have enough slots for the radiator to be mounted.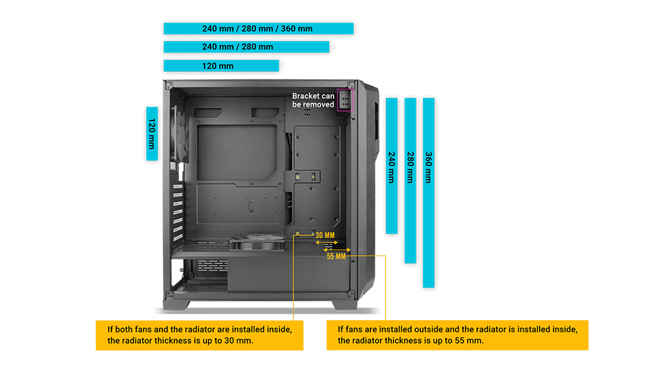 Dust filters
Initially, you wouldn't consider dust filters to be that important. However, if you rarely clean your system, say, every six months, you'll be subjected to a lot of pain. Depending on where the fans are installed, the concentration of dust inside or on the panels will differ. Fine dust filters will do an incredible job of stopping dust from entering inside. This means you'd hardly have to beat your head around blowing away all the dust accumulated on the bottom of the case. You must check whether the front, bottom and top panel house a dust filter. Otherwise, if you don't have options, you should consider building your dust filters and installing them on your case.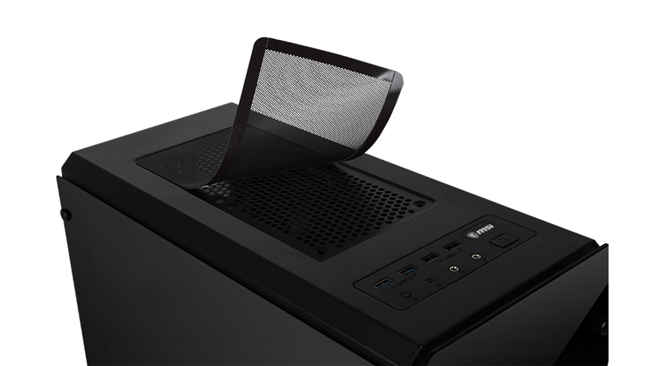 Cable management
We are mentioning cable management at the end since it's a borderline luxury. However, there are times when poor cable routing can lead to the reduced cooling performance of the components. Without enough cutouts on the motherboard plate, you'd have to cram in the thick cables from the limited cutouts or directly connect them without routing behind the plate. Sometimes, the CPU power cutout is too far, and you are forced to connect it from the inside. This could hinder the CPU cooler and exhaust fan on the rear panel. Before buying a case, you should verify whether there are enough cutouts and cable tie points on the motherboard plate to connect all your components comfortably.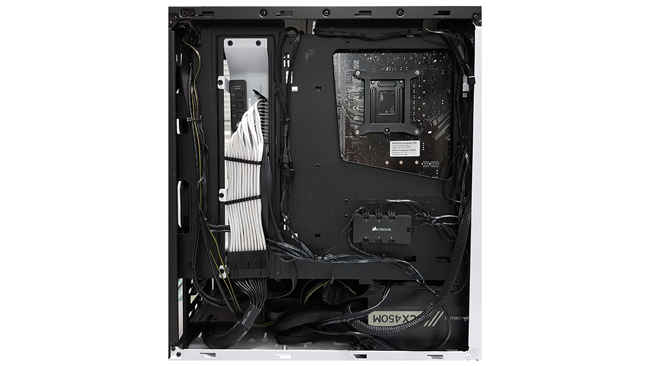 Latest ports
Your front panel allows you to connect your frequently used devices quickly to your system without having to stretch and flex to reach the back panel. It's always better to ensure that the front panel covers all your required ports such as USB 3.0, USB 3.1 Type-C, audio out and mic in. And since your case is going to stay with you for a long time, it's best to consider future-friendly ports. USB Type- C on the front panel has now become a common feature in mid-range mid-tower cabinets.
What not to consider while buying a PC case/cabinet?
Tempered glass panels
This has been a rage since a couple of years where now, even the budget segment has gotten a tempered glass update. Of course, they make all your components stand out elegantly while expanding the scope for RGB lighting. However, they are fragile and don't do anything to improve performance. They lower the build quality of the cabinet, and it poses a potential for additional costs if it breaks.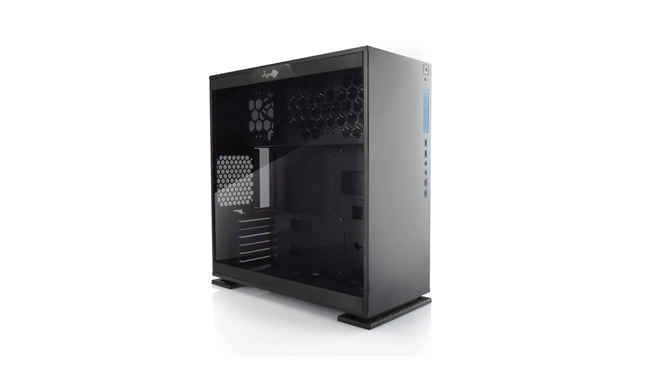 Fan connector hub
Your motherboard might have up to three to four case fan headers which are usually enough for a regular rig. Fan controller or connector hubs allow you to connect many more fans and even give you speed control. Moreover, if you're investing in a different RGB ecosystem, then the default hub might not be compatible with the ecosystem you're going with.
Modularity
A luxury that certainly makes life easier when you're assembling your rig, it isn't necessary. Removable parts do allow you to route the cable better and keep a cleaner build with low obstructions for airflow. Without modularity, you'll only be losing out on the convenience and maybe a shorter assembly time.
Vertical graphics card mount
This is for aesthetic purposes since it actually increases the temperature of your graphics card. Since the card is facing the side panel, there isn't much room for air intake from the fans.