Best Gaming Laptops under ₹70,000
Over the past few years, gaming laptops have seen a huge improvement in terms of their hardware and performance, especially when you consider gaming laptops under ₹70000. Over time, as hardware gets more and more efficient, we start to see bigger improvements in the performance and efficiency of laptops. One of the key metrics for understanding efficiency is "performance per watt" and when you look at laptops under 70,000 then we have seen the biggest improvement over the last few years. This segment used to be filled with laptops featuring 4-Core CPUs paired with GTX GPUs, but now you can easily get laptops with 6-Core CPUs and RTX GPUs. Also, features that were only reserved for the highest-end laptops, such as high refresh rate displays and NVMe SSDs are more common now in gaming laptops under 70000. Even though laptops with the new 6000 series AMD and 12th gen Intel CPUs will be out in the next couple of months, the current-gen laptops aren't that far behind. So here is a list of the best Gaming laptops under 70K that you can buy in India.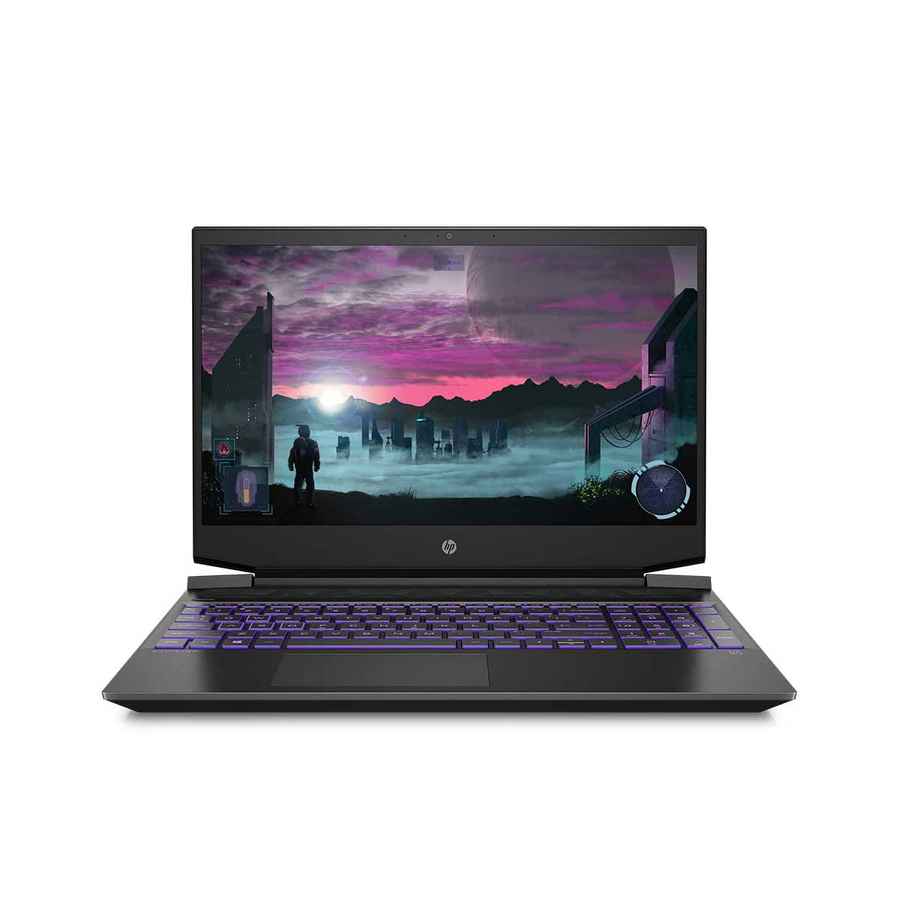 The HP Pavilion Gaming 15 comes with a 6-Core / 12-Thread AMD Ryzen 5 5600H with a boost clock of up to 4.2 GHz based on AMD's improved 7nm 'ZEN 3' microarchitecture paired with the NVIDIA RTX 3050 so you can expect to run most new AAA titles with ease. The laptop has a rather clean and minimalistic design which means it doesn't stand out too much if you decide to use it in a casual or professional environment. It comes with a 1080p Full HD IPS display with bezels as thin as 7mm and a refresh rate of 144Hz. The laptop also comes equipped with a 512 GB NVMe SSD, 8 GB of RAM, and a wide selection of I/O ports which even include a full-size microSD card slot, which is rare in laptops these days. If you're in the market for an all-round gaming laptop, this is a good option. Also, the AMD Ryzen 5 5600H goes neck and neck with the Intel Core i5-11400H in most gaming benchmarks making this unit a great candidate for the best gaming laptop under 70000.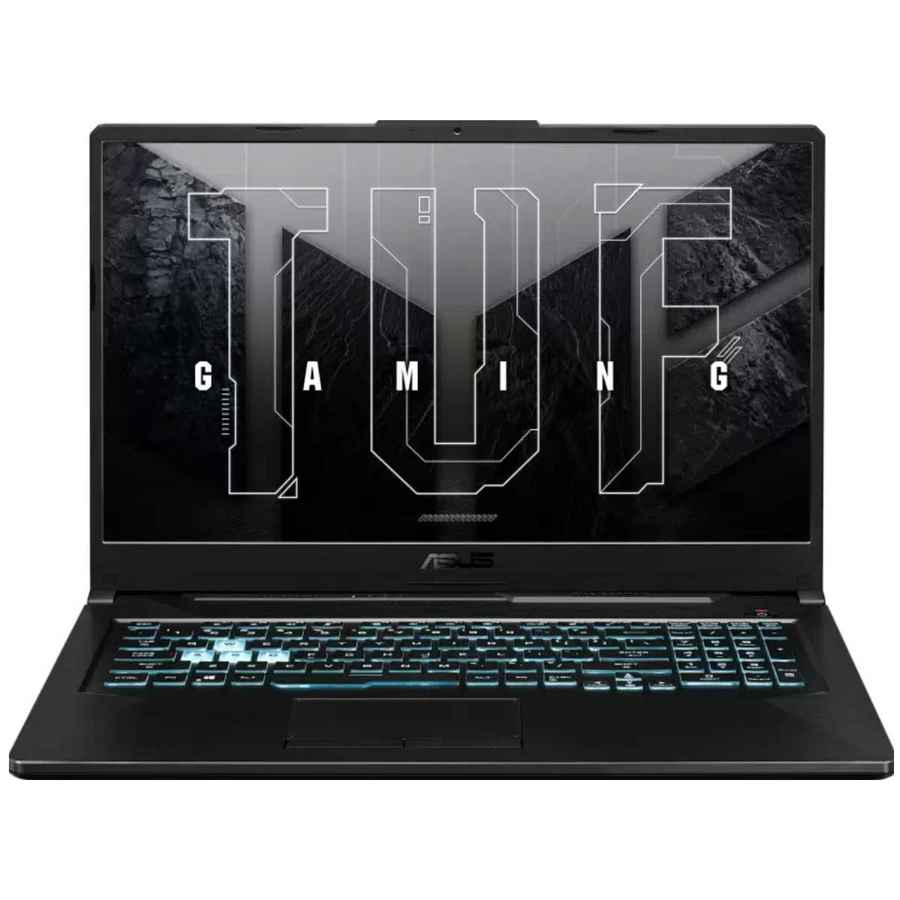 The TUF F17 comes with a 17.3-inch display and an Intel Core i5-11400H, which is a 6-core / 12-Thread CPU with a base clock of 2.7 GHz that can be overclocked to 4.5 GHz. For the GPU, it comes with an NVIDIA RTX 3050. The Full HD display comes with a refresh rate of 144 Hz, and the laptop is powered by a 90 Whr battery. In terms of aesthetics, the overall design is similar to other products from the ASUS TUF liveup. While it's certainly not too flashy, we wouldn't say this is a minimalistic design. The laptop has plenty of air intakes at the bottom and top with exhaust at the back and sides of the laptop in order to help with cooling. All the essential ports are present, including a 10 Gbps USB 3.1 Gen 2 port, which even supports display port out. Like the HP Pavilion Gaming laptop, the Asus TUF F17 is an all-round gaming laptop that is a good option in this price segment.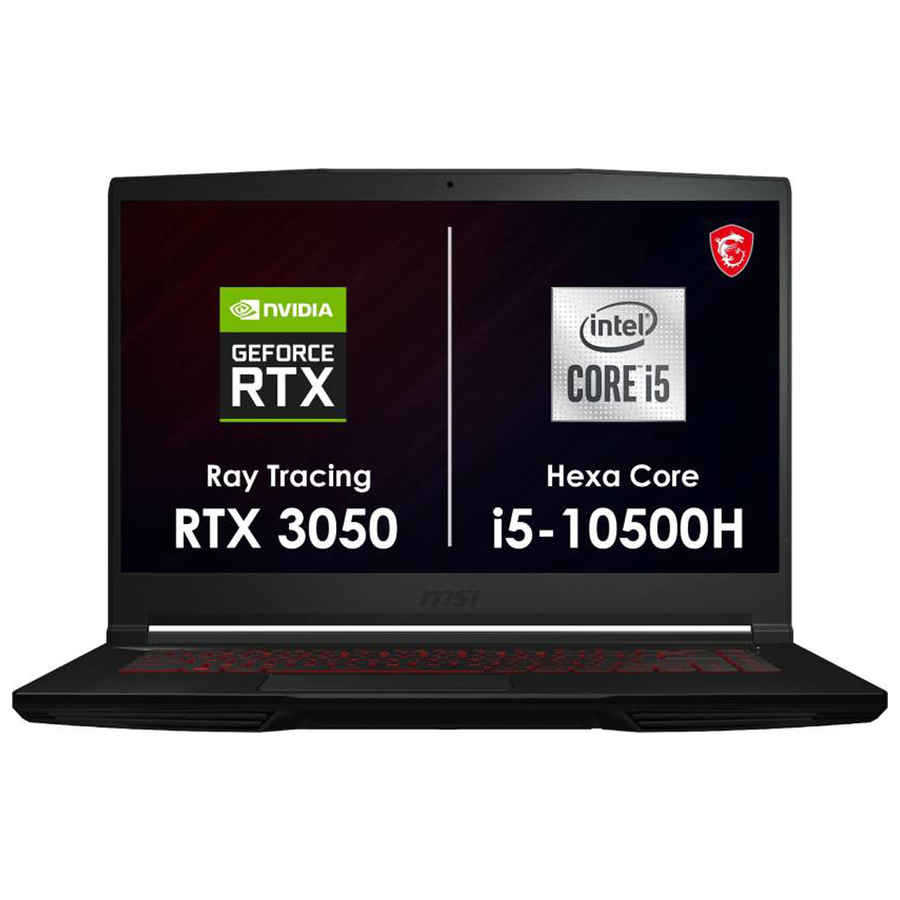 The GF63 is possibly the cheapest laptop in the market right now that comes equipped with an NVIDIA RTX GPU. This probably has to do with the fact that it comes with an Intel Core i5-10500H, which is a 10th Gen Intel processor. However, this shouldn't be too much of a concern when it comes to gaming performance. You will still be able to access features exclusive to NVIDIA RTX GPUs, such as Ray Tracing, Reflex, Broadcast, and more importantly DLSS. When it comes to aesthetics, they aren't for everyone. This laptop definitely looks the part of a gaming laptop, with its red accents and red keyboard backlighting. Another reason to consider an MSI laptop is the fact that they provide a 2-year warranty instead of the usual 1-year provided by most other brands in this price segment. Other specs include 512 GB of NVMe SSD storage, and a 1080p 144 Hz display, making the MSI GF63 Thin a solid option in this price segment.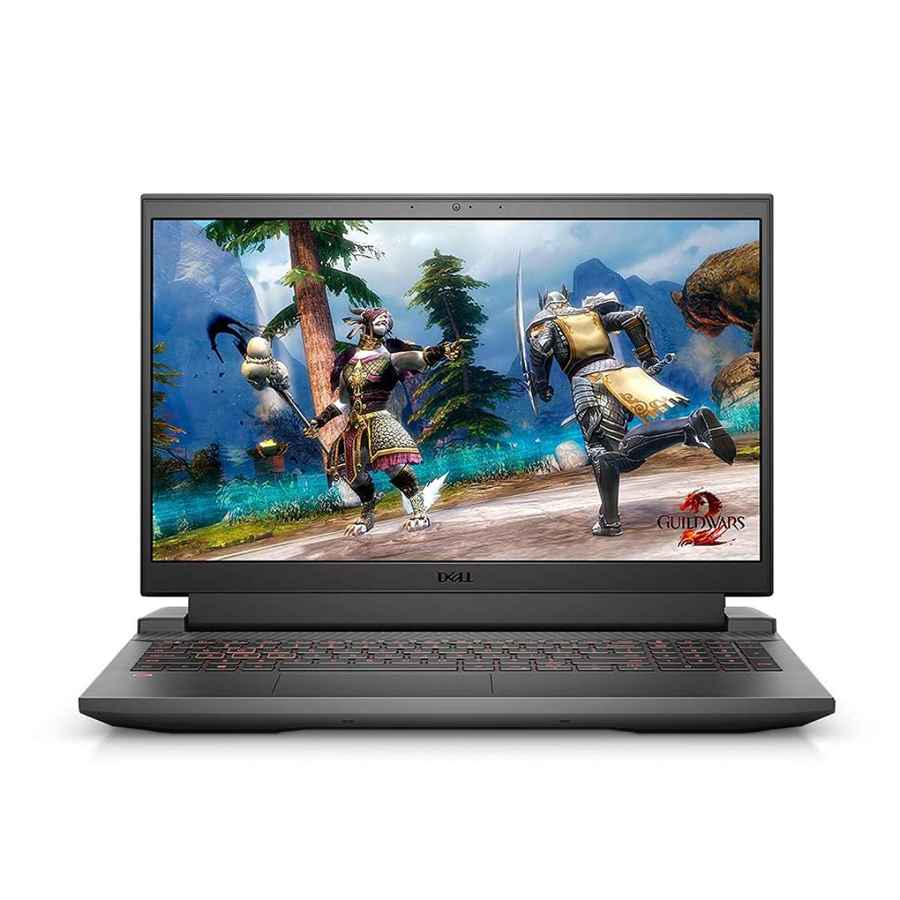 The Dell 15(2021) Gaming Laptop comes packed with decent gaming hardware that's bound to tackle most video games with ease. It's powered by an Intel Core i5-10200H along with an NVIDIA GeForce GTX 1650 graphics card. The downside is that it only has one RAM DIMM which reduces its performance when compared to other gaming laptops which sport two DIMMs and have dual-channel memory configuration. As for storage, it comes with a 512 GB PCIe M.2 SSD which is sufficient for installing the operating system and hosting a few video games.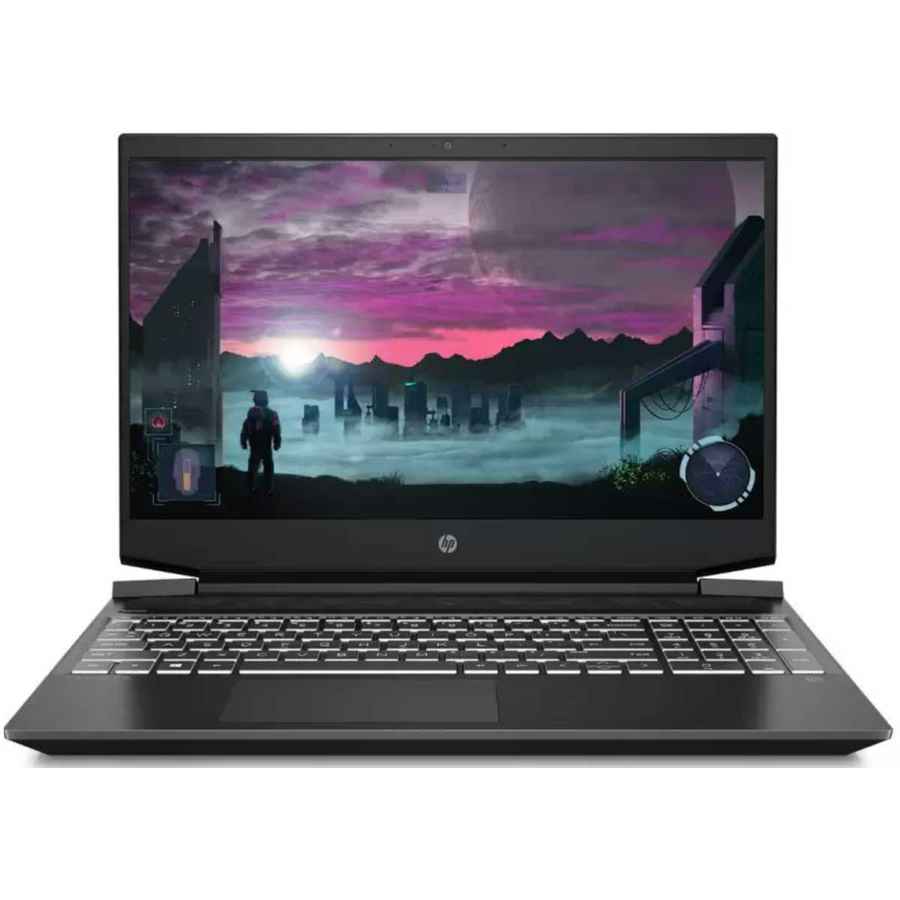 This laptop comes with an AMD Ryzen 5 4600H which is a 6-Core / 12-Thread chip based on the AMD 'ZEN 2' architecture paired with an NVIDIA GTX 1650 Ti which is a decent GPU option for 1080p gaming. Its other notable specs include a 512 GB NVMe SSD, 8 GB of RAM and a great 1080p 144 Hz IPS display. It should be able to run most AAA games at low-to-medium settings with ease. When it comes to the design, the laptop comes with good ventilation at the bottom for intake and at the back for exhaust in order to help keep temps low. The dual speakers on this laptop are tuned by B&O, so listening to audio without using earphones should not be a jarring experience. This laptop is among the cheapest laptops in the market at the moment which comes with an NVIDIA GTX 1650 Ti, making a good pickup for those looking for a decent gaming laptop for 1080p gaming.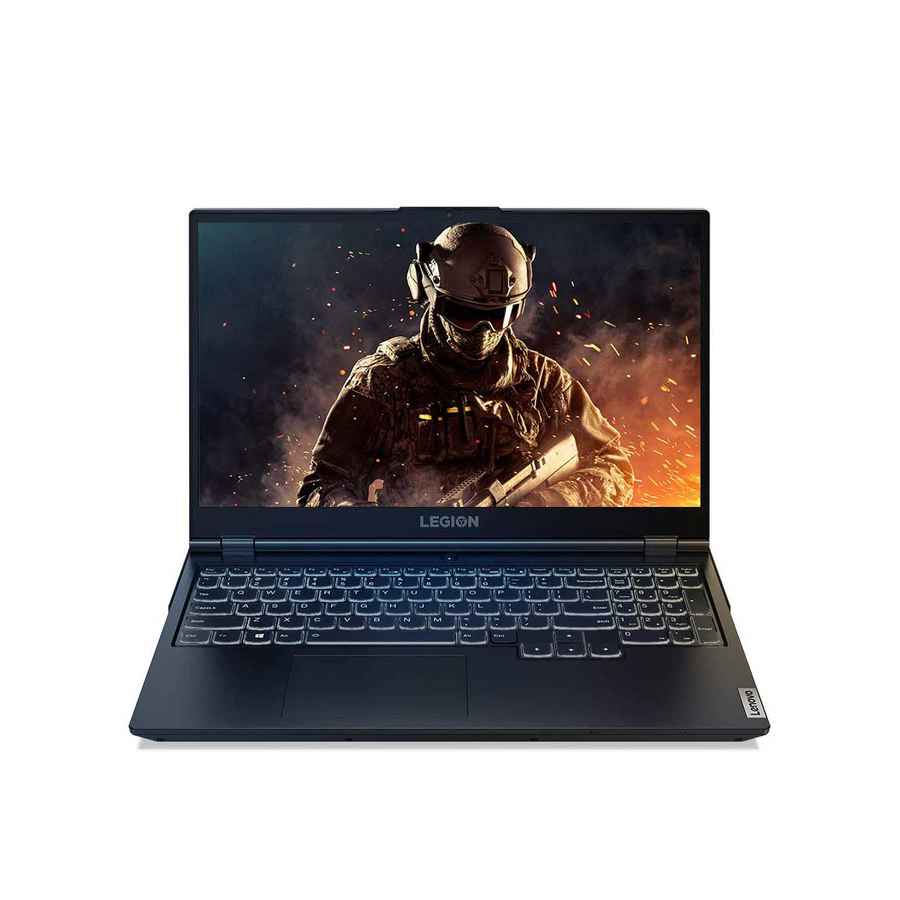 The Legion series of laptops are Lenovo's premium line of gaming laptops, and this variant of the Legion 5 comes with a Ryzen 5 4600H paired with a GTX 1650. The Legion 5 comes with a very clean and minimalistic design, which would not feel out of place in a professional or casual environment, which cannot be said for most gaming laptops, which tend to stand out. Half of the Legion 5's bottom panel has a mesh for intake and exhaust on both sides of the laptop, and the back. This is to keep the laptop running cool at all times. Unlike most other laptops in the market, the ports are actually behind the Legion laptop, which can help keep things like the power cable, display cable (if you choose to use it with another display), or peripheral cables out of the way.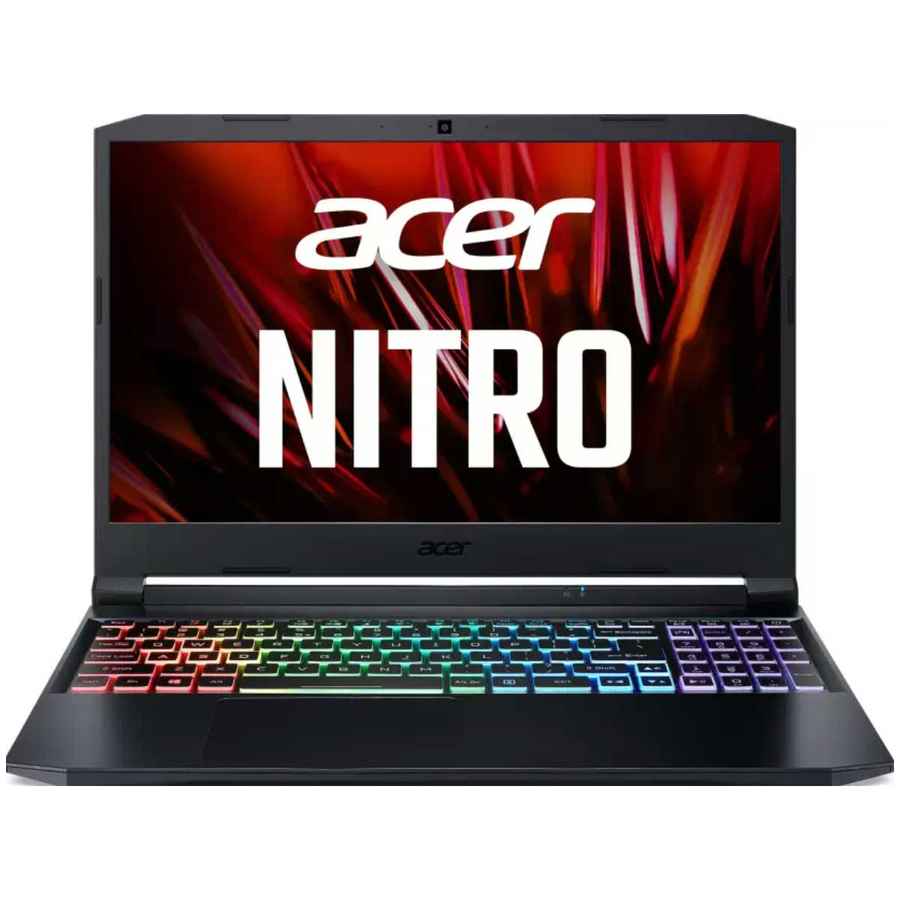 The Nitro series is Acer's mid-range gaming laptop line. This particular model comes equipped with an AMD Ryzen 5600H based on AMD's 'ZEN 3' architecture and the NVIDIA GTX 1650, which should suffice for 1080p gaming. Other notable specs include a 1080p 144 Hz IPS display, 8 GB of RAM and it has both a 1 TB HDD and a 256 GB SSD. The Nitro 5 comes with a clean, plain black aeshteic, with a hint of red on its back vents and an indented Acer logo on top, all of which don't make the laptop stand out too much. However, the 4-zone RGB keyboard on the Nitro 5 does stand out, even among other gaming laptops in this price segment, which either come with single zone or single color led backlighting. Overall, the Acer Nitro 5 comes with decent specs for 1080p gaming and a clean and minimalistic aesthetic with great keyboard backlighting options.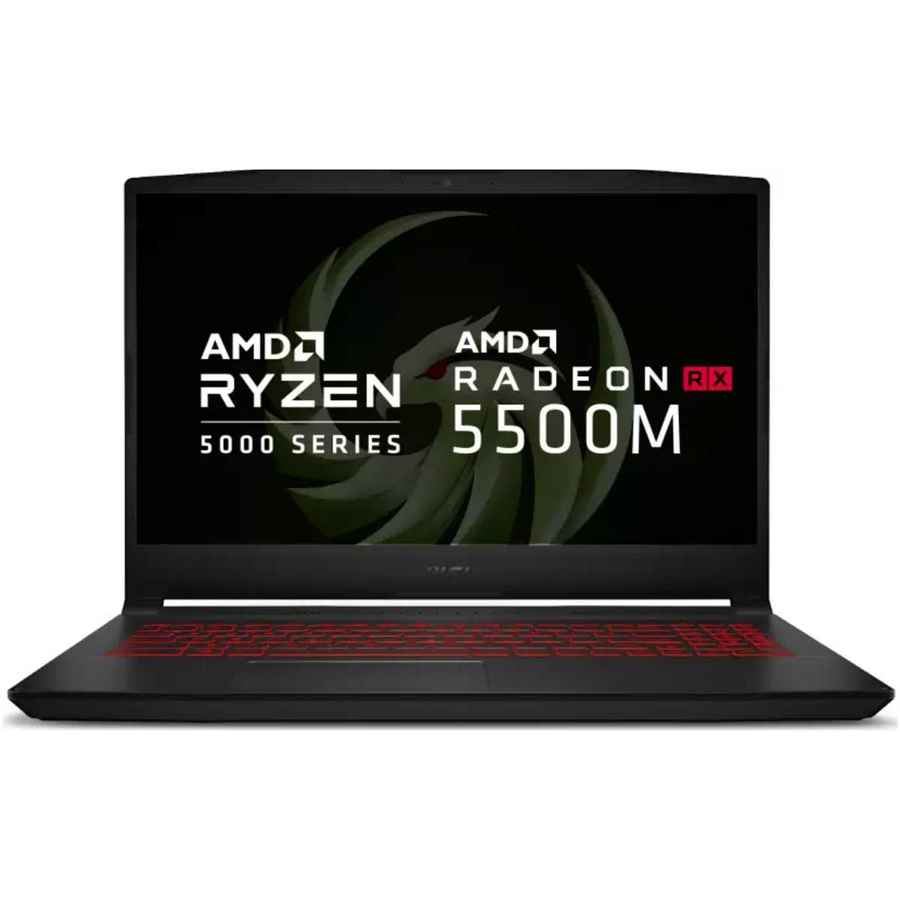 The MSI Bravo 15 comes with all AMD hardware, including an AMD Ryzen 5 5600H paired with a Radeon RX 5500M, which is neck and neck with the NVIDIA GTX 1650 in terms of performance. This will more than suffice for most AAA gaming at 1080p. Other specs of the MSI Bravo include a 1080p 144 Hz display, 512 GB NVMe SSD and 8 GB of RAM. There are advantages to going for a gaming laptop with all AMD hardware, i.e, CPU and GPU, which unlike their Intel and NVIDIA counterparts in this price segment, are based on the 7nm manufacturing node meaning they are relatively more power efficient. This in theory means that it should run cooler compared to the other laptops as well. In terms of aesthetics, the MSI Bravo can easily be distinguished as a gaming laptop but it's not too flashy, which is ultimately a subjective preference.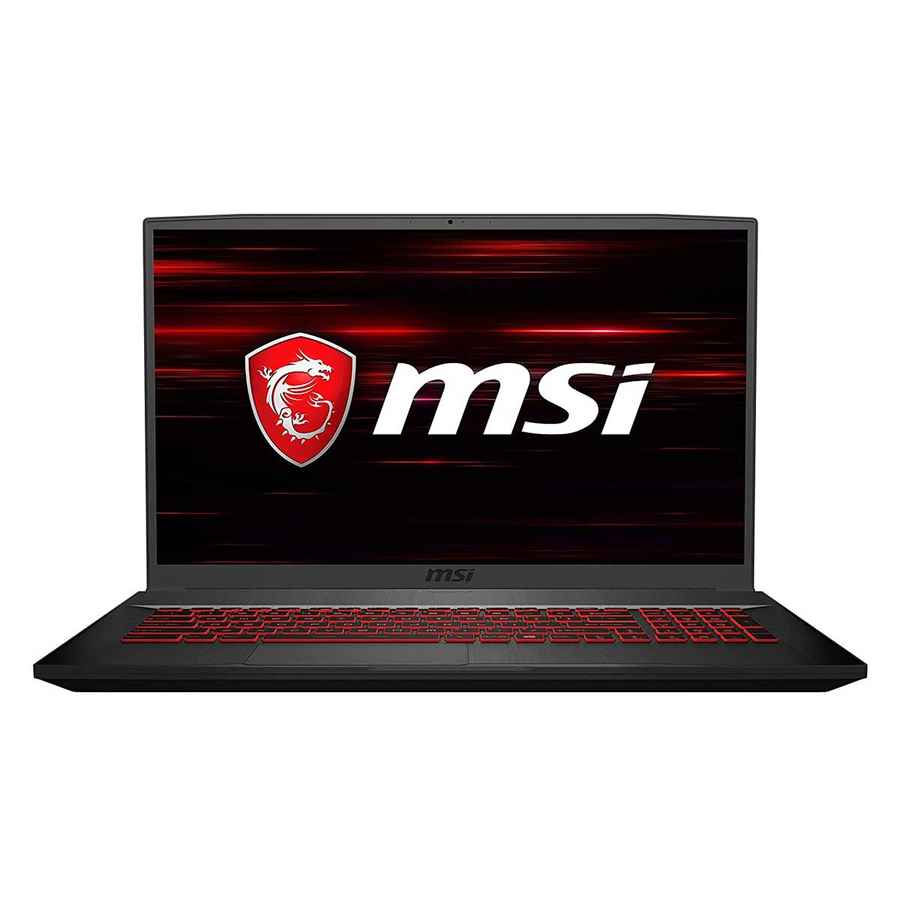 The MSI GF75 is one of the few 17-inch gaming laptops available in this price segment. It comes equipped with an Intel Core i5-10500H, which is a 10th gen CPU, but still offers good performance with its 6-Cores / 12-Threads. This is paired with an NVIDIA GTX 1650, a decent option for 1080p gaming. The overall aesthetic of the GF75 is a mix of modern and old school, with an all-black design and a display with relatively thin bezels. There's a healthy sprinkling of red accents on the logo, and red led backlighting for its keyboard. Other specs are pretty similar to most other laptops in the market with a 1080p 144 Hz display, 8 GB RAM and 512 GB SSD. Again, MSI's 2-year warranty comes into play, which is a perk. The MSI GF75 Thin is a great laptop if you're looking for more screen real estate compared to a 15-inch laptop and a great alternative to the ASUS TUF F17.
Disclaimer: Digit, like all other media houses, gives you links to online stores which contain embedded affiliate information, which allows us to get a tiny percentage of your purchase back from the online store. We urge all our readers to use our Buy button links to make their purchases as a way of supporting our work. If you are a user who already does this, thank you for supporting and keeping unbiased technology journalism alive in India.